We're solving some of our most pressing issues with Zoho People. Whether it's tracking time off or managing shifts, the aviation industry requires extreme precision and we were able to accomplish that with Zoho People. We're measuring success based on the efficiency and enhanced employee experience that we are able to enable for our workforce spread across more than 30 locations. What we really like about the product is it's so easy to navigate that we were able to get managers and employees on board without any struggle. We couldn't be happier as we've found a solution that's built with both the employee and HR professional in mind, providing a comprehensive solution that can grow with us and the changing business landscape.
Surajit BanerjeeHead of HR, SpiceJet Limited
About SpiceJet
SpiceJet is India's leading aviation company with a mission to fulfill everyone's dream of flying. The economic and business growth in India has increased air travelers more than ever before. The Spice experience is creating a revolution in the skies by delivering the lowest air-fares and highest customer-value. This company stands on its pillars of the power to fly, the power of performance and the power of safety. With new additions to their fleet, reaching new destinations and adding new routes, they want customers to have a vibrant, efficient, and affordable experience.
The challenges
The aviation industry is perhaps one of the fastest growing and most dynamic sectors. This means the technology used should be equally adaptable and comprehensive to adapt to rapid change. This sector houses a variety of workers including ground staff, pilots, cabin crew, administrative staff, co-coordinators, and more working at different levels and locations, making scheduling, attendance tracking, and HR management laborious and challenging. COVID conditions have only made these challenges worse.
The search
SpiceJet was looking for an HR solution that could seamlessly adapt to the way they work without making any major disruptions. They wanted something cost-efficient that could scale at speed, and it was important to have a unified experience that was easily integrable with their other solutions.
The Solution: Zoho People
Working around the clock: Shift and attendance management for a dispersed workforce
The airline sector needs to function 24/7, with the right resources at the right time, for hassle-free management. Managing shift details including scheduling, mapping, rules, and regularization in an airline company are completely unlike other industries due to Irregular Operations Policies. It's not just about managing resources, informing employees of their shift changes and helping them have a smooth experience is equally important. Zoho People was completely customized to cater to their requirements and new features including the addition of a shift admin helped seamlessly co-ordinate scheduling across a number of locations.
Precision at the forefront: Leave calculations
The degree of accuracy needed for the industry while calculating leave balances and attendance was higher as the entire pay structure is dependent on this. Zoho People corrected the system to achieve this precision along with all the levels of necessary approvals and regulations. This also enables better visibility into employee working hours and absence metrics. Now, employees will be able to track their working hours, leave balances, and even apply for leave right from their mobile devices, making time and attendance tracking seamless for a dispersed workforce.
End-to-end automated HR management
Having a unified experience improves efficiency and reduces dependency on other tools and resources. Spicejet has implemented Zoho People across departments starting from recruitment, onboarding, attendance, leave management, performance, and finally, employee resignation. They've also customized and automated their processes according to their unique policies with all required approvals, notifications, and customizations.

HR technology has become an integral part of any organization. We were looking at a HR solution that could seamlessly integrate with the way we work without making any major disruptions. Zoho People was cost-effective, with great usability, and was also able to work with our other tools and existing processes. The Zoho team was flexible in making changes to as per our unique requirements. We have rolled out Zoho across multiple areas to automate the entire HR workflow from recruiting and employee onboarding to attendance, leave management, expense reimbursement, and finally, employee resignation and exit.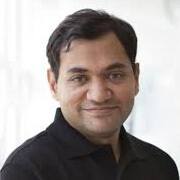 Ashish Vikram Chief Technology and Innovation Officer, SpiceJet Limited
A smooth transition: Implementation and adoption
Implementation was done systematically, phase by phase, ensuring every requirement is met. The implementation process is still considered ongoing as SpiceJet has requested more features and customization after successful implementation in the previous phases.
With better automation and the ability to make the system work their way, SpiceJet was able to streamline their HR operations and enable a great employee experience for a workforce spread across multiple locations.