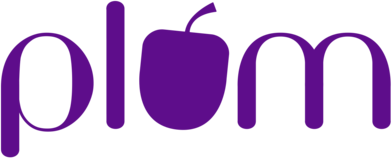 Zoho People is quite user-friendly and a hassle-free solution. The best part is, it's self-explanatory! I didn't even do a walkthrough for employees on this because it's that self-sufficient! I see my employees accessing Zoho People day in and day out.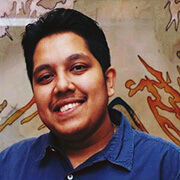 Ajay Gopalakrishnan
HR Lead, Plum
About Plum
Founded in the year 2013, Plum Skin Sciences manufactures, sells, and distributes personal care products. It is among the fastest growing new-age beauty companies in India, home to two brands: Plum and Phy. With a simple and charming motto, "Be Good," Plum believes in adding goodness to the world through their brands, products, and actions. "It is our endeavour that every person touched by us in any manner—be it a customer, employee, or business partner—is also touched by the goodness we create," said Ajay Gopalakrishnan, HR lead at Plum.
The Goal
Ajay believes that HR has come a long way in terms of automation, providing better value, better ROI, and a reduction in errors. Tech has enabled HR departments to move from being transactional to follow a business and people-centric approach. But organizations require adaptable solutions that can be tailored to their requirements and provide top-notch HR experiences for employees.
"I had been using traditional tools like SAP SuccessFactors, but what caught my eye is the new-age, cloud-based solutions that are effortless, hassle free and easy to implement," said Ajay.
Introducing Zoho
"I see the cloud-based technologies that have risen over the last couple of years have improved the three P's that I care about: process, productivity, and profitability. Each of these P's has an impact on the other and that's how I see HR technology embedded in our purpose of spreading goodness," said Ajay.
The team at Plum evaluated a number of options before zeroing in on Zoho People. Their most important requirement was to have a one-stop HR solution, which Zoho delivered.
"Plus, Zoho is a product designed by an Indian entrepreneur, so that also helped ticking a checkbox in choosing Zoho People," said Ajay.
Today, Plum has implemented almost all Zoho People features, from database management to exit management. Plum now seamlessly manages a workforce of over a hundred spread across India with just a small HR team. They've been able to streamline end-to-end HR management and empower their mobile employees, as well.
"I really like the workflows for birthday and work anniversary notifications. I call it an engaging technique for the simple reason that with the push of a button, an employee receives a notification first thing in the morning from their employer wishing them a happy birthday...how cool is that?" said Ajay.
Benefits and ROI
Plum has been able to completely automate their HR operations with Zoho People. Now, their team spends less time executing operational activities and more time engaging with employees.
As the team and employees found Zoho People simple to use, the adoption rate was quite high. Even employees on the field with no access to a computer were able to perform their daily HR operations with ease.