Intelligent Automation
Zoho People lets you configure mail alerts for improved workflow, create checklists to track tasks, schedule reminders for key events, set multi-level approvals and integrate with third party APIs. By automating the vast majority of your everyday HR activities, Zoho People eliminates redundancy, increases accuracy, and ensures your data is always timely and complete.
Email Alerts
Improve your workflow with automatic email alerts and be up-to-date at all times. Get instant notifications when specific actions such as requests, status updates, edits and approvals are executed.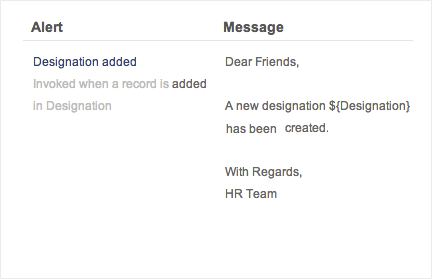 Multi-level Approval
Multi-level Approvals are significant in organizations that follow a certain hierachy. This process enables you to approve or reject a record at multi-levels, based on the structure of your organization. You can also configure more than approver for a single form as per your requirements.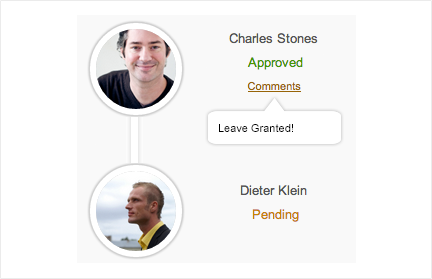 Reminders
With Zoho People, take timely actions for important events by setting Reminders! This includes reminders for probation reviews, appraisals, birthdays, date-of-hires and much more! Create and customize your own pre-written reminder templates and get notified automatically. Receive individual email reminders for every upcoming tasks.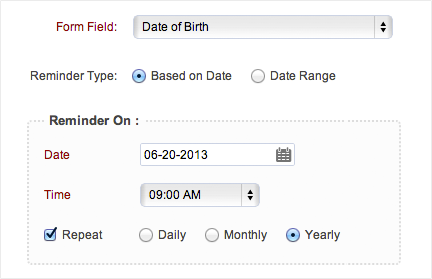 Checklist
Make sure everything that needs to be done, gets done. Track your tasks and schedule time to be more efficient and productive.