Reading Time:
5
minutes
Spreadsheets are fantastic tools when used for the right purpose. However, businesses face problems when they extend the use of spreadsheets far beyond where they're helpful, such as completing the entire payroll process. Payroll is not just computing paychecks, and spreadsheets aren't the best tool for the process.
While spreadsheets appear familiar and easy, using them well for payroll actually needs a lot of expertise. You need to hire or retain employees who understand your payroll structure and are good with advanced concepts like pivot tables, concatenate functions, split fields, and v-lookup. This strategy leaves you dependent on your staff's knowledge of the interdependencies within the system, and compliance with processes, to keep things running smoothly. Even with all their expertise, you may still find your payroll staff spending all night long to get their computations right.
Payroll software, on the other hand, is well-suited for such tasks. Intuitively designed systems are easy to understand, easy for payroll staff to use effectively regardless of their level of experience, and able to handle all of your calculations. You can automate most of the mundane tasks associated with payroll for a much more efficient process.
In this article, we will learn why software is best suited for handling payroll and explore the operational limitations of spreadsheets.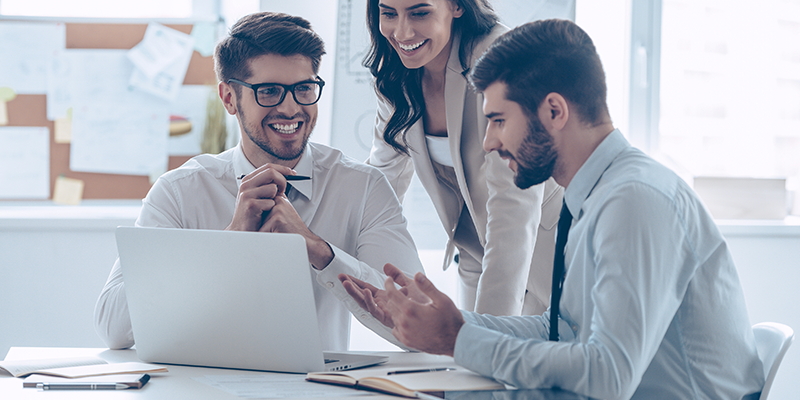 Centralized data management
One crucial aspect of payroll software is the ability to consolidate employees' data in one place. Your employees' personal records, salary revision history, and tax declaration details are presented to you in one place. This allows the payroll admin to make changes to the records without having to look around for information.
Payroll software can classify and maintain employee records effortlessly, but spreadsheets can't. With spreadsheets, you can still manage employee records, but you have to maintain multiple spreadsheets for individual purposes like employee onboarding and salary structure, plus a master spreadsheet to populate the subject-specific sheets. If you want to get a consolidated view of all of your employees, you will have to build custom reports and assemble an awkward collection of individual charts.
Accuracy in computation
With payroll software, accuracy is built in. It is easy to factor in earnings, deductions, one-time bonuses, and other ad hoc inputs. For example, consider the salary revision process. Not all employees get the same pay hike percentage, and the revised amount is distributed across multiple earning components in each employee's payslip. Payroll software is designed to analyse all these interdependent factors in seconds and calculate salaries accurately for all of your employees.
Even though spreadsheets are strong with numbers, data in them can be accidentally altered due to simple formatting issues. Preset formulas can help you calculate pay, but you'll need periodic audits by experts in your organization to ensure your computations are accurate. This makes for a daunting process, even if you have only one employee in your payroll.
Automatic compliance
Payroll software brings accuracy to tax calculation and ensures that your business stays on a legal footing. The biggest advantage of software is that it is easy to accomodate changes in the tax rates or laws. Dedicated payroll software automatically calculates your tax liabilities and generates structured tax reports, so you can stay well prepared for the tax season. By scheduling your tax reports, you can also automate the internal audit process by making sure your auditors receive these reports on time.
Spreadsheets are not automated to be tax compliant. Everything from calculating your tax liabilities to preparing data for tax reports for monthly, quarterly, or annual returns filing must be done manually.
Leave and attendance data management
The number of days worked by each employee each month is one of the most crucial inputs in calculating employees' pay. By integrating your leave and attendance management system with your payroll software, you can consolidate this data and automate the process of pay computation. If your leave and attendance system is particularly complex—for instance, multiple work locations, or many simultaneous leave requests—it becomes even more important to use a centralised, automated system.
With spreadsheets, your HR or payroll department might spend the entire month managing attendance inputs, leaving them with little time for actual payroll processing and verification. But they also need time to verify the records for paid leaves, unpaid leaves, medical requests, and many other criteria before finalizing the attendance input. All of these manual tasks make payroll very time-consuming.
Digitized 

post-payroll activities

Everyone from your payroll department will agree when we say there's more to payroll processing than merely paying employees every month. Post-payroll activities like distributing salaries online, sharing payslips, and accounting for payroll costs are all automated through payroll software.

With spreadsheets, once you have gone through the struggle of calculating payroll, the post-payroll activities still have to be completed manually. Distribution of payslips, paying employee salaries, and accounting are all time-consuming manual processes that have to be repeated every month.
Classified access controls
Payroll data is very sensitive. It cannot be exposed to employees of all levels. Payroll software comes with access controls that will help you create multiple roles with appropriate access levels, so employees only see data that they are permitted to see. It also facilitates multi-team coordination with personalized invitations for each department's roles.
When you try to replicate this through spreadsheets, things get complicated. There are no sophisticated role-based access controls, which leaves payroll administrators making multiple copies of the same spreadsheet to share with different recipients. After they've been shared, they all have to be clubbed together once again to achieve a consolidated view. It is neither efficient nor secure.
Effortlessly scalable
Payroll software can help you accommodate a growing number of employees and even expanding to multiple work locations without losing productivity or risking non-compliance with Indian statutories. Whether you have one employee or hundreds in your payroll, it is all the same with payroll software because the underlying logic doesn't change.
For spreadsheets, every time the employee count increases or a new work location is added, a new record has to be added to the right spreadsheet. The more additions you make, the more you risk cluttering up your records with duplicate entries. This makes payroll not only time-consuming and cumbersome, but also risky and error-prone.
Easy to integrate
The biggest advantage of cloud-based software is that it can be easily integrated with other systems. Payroll staff and HRs dread the task of keying in the same information in multiple spreadsheets or systems. Payroll software that's tightly integrated with HR and accounting platforms ensures that employee data flows seamlessly between the HR andpayroll systems, and the payroll journal entries get posted automatically. It eliminates duplicate data entry and ensures accuracy.
While you can build integrations for spreadsheets, they are not as straightforward as integrations between pieces of dedicated software.  Spreadsheets are dependent on intermediary applications to run integrations.  As you add more integrations, this can quickly turn into a nightmare. Suddenly your payroll data has to pass through multiple spreadsheets and intermediary data sources just to be brought together for calculating payroll.
The way forward
Payroll entails a lot more than just calculating paychecks and paying employees. Depending upon spreadsheets to complete the entire process of payroll leaves you at a serious disadvantage, because of the lack of integration and digitization. Payroll software can overcome all the shortcomings of a spreadsheet-based payroll process because of its ability to work together with multiple teams. Because of its flexibility, it can also help you stay current with trends and changing requirements. By choosing a dedicated software to manage payroll, you gain more time for your business and streamline one of the most complex business processes.