Click to learn a hack that can increase your conversions.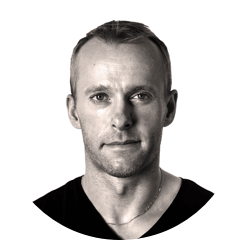 "I was impressed by how powerful yet easy to use, Zoho PageSense was. The interface was so intuitive I was able to set up an experiment right away. The speed of getting things done was on par with the best in the industry."
Complete Conversion Rate Optimization (CRO)
Don't toggle between various apps for conducting different experiments like Heatmap, A/B Testing, Form Analytics, and Session Recording—PageSense is a one-stop solution for your CRO needs.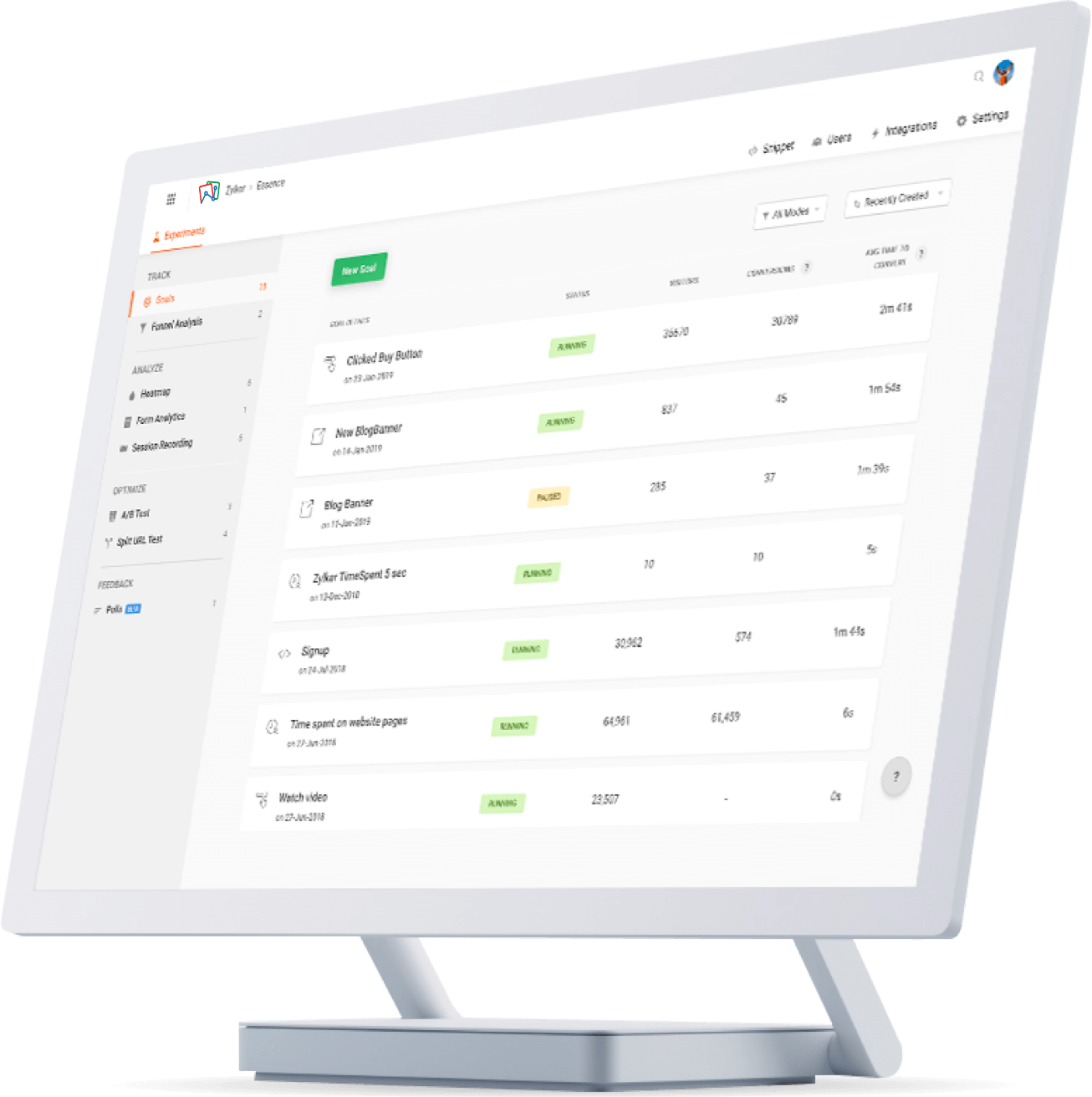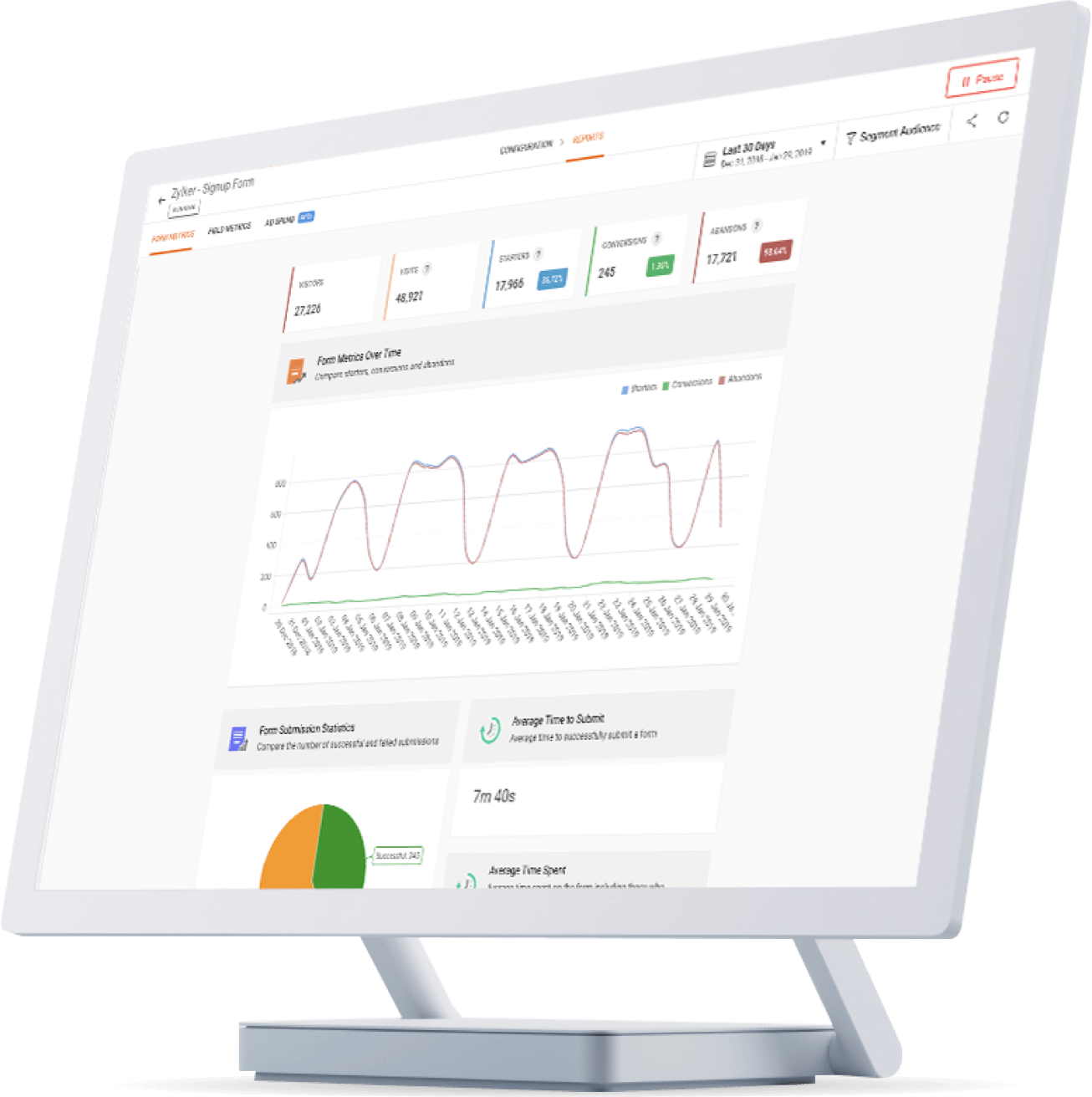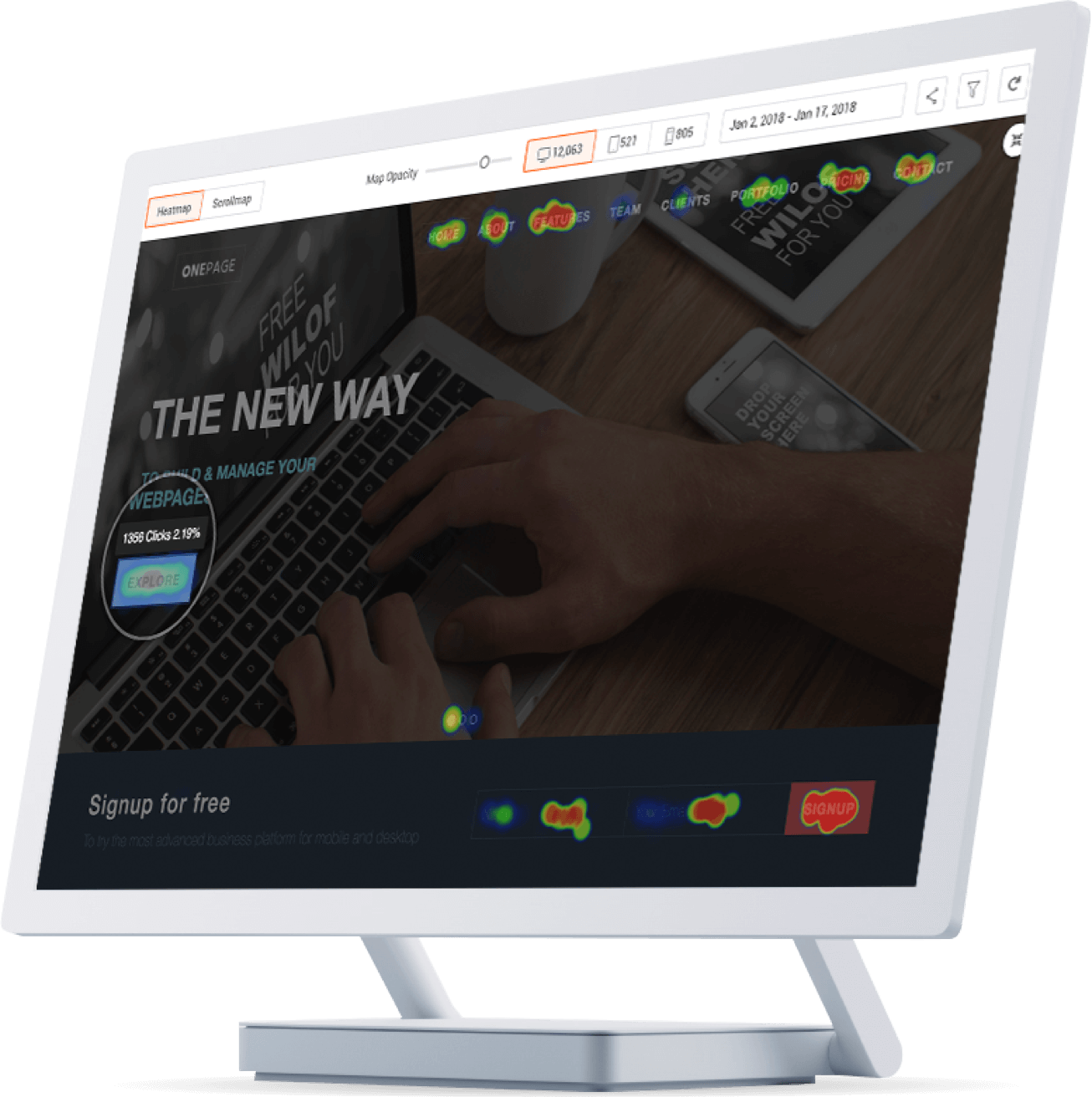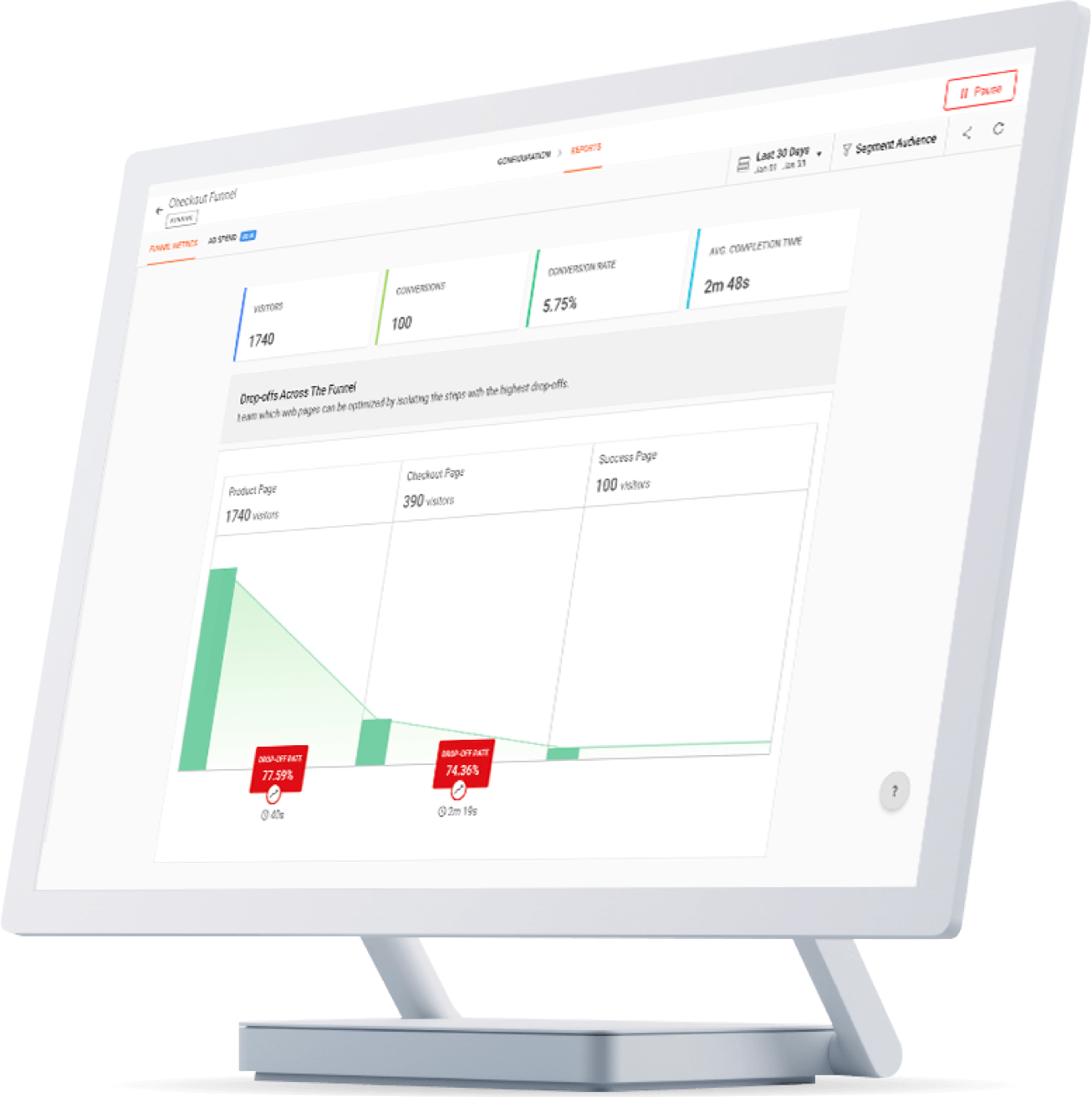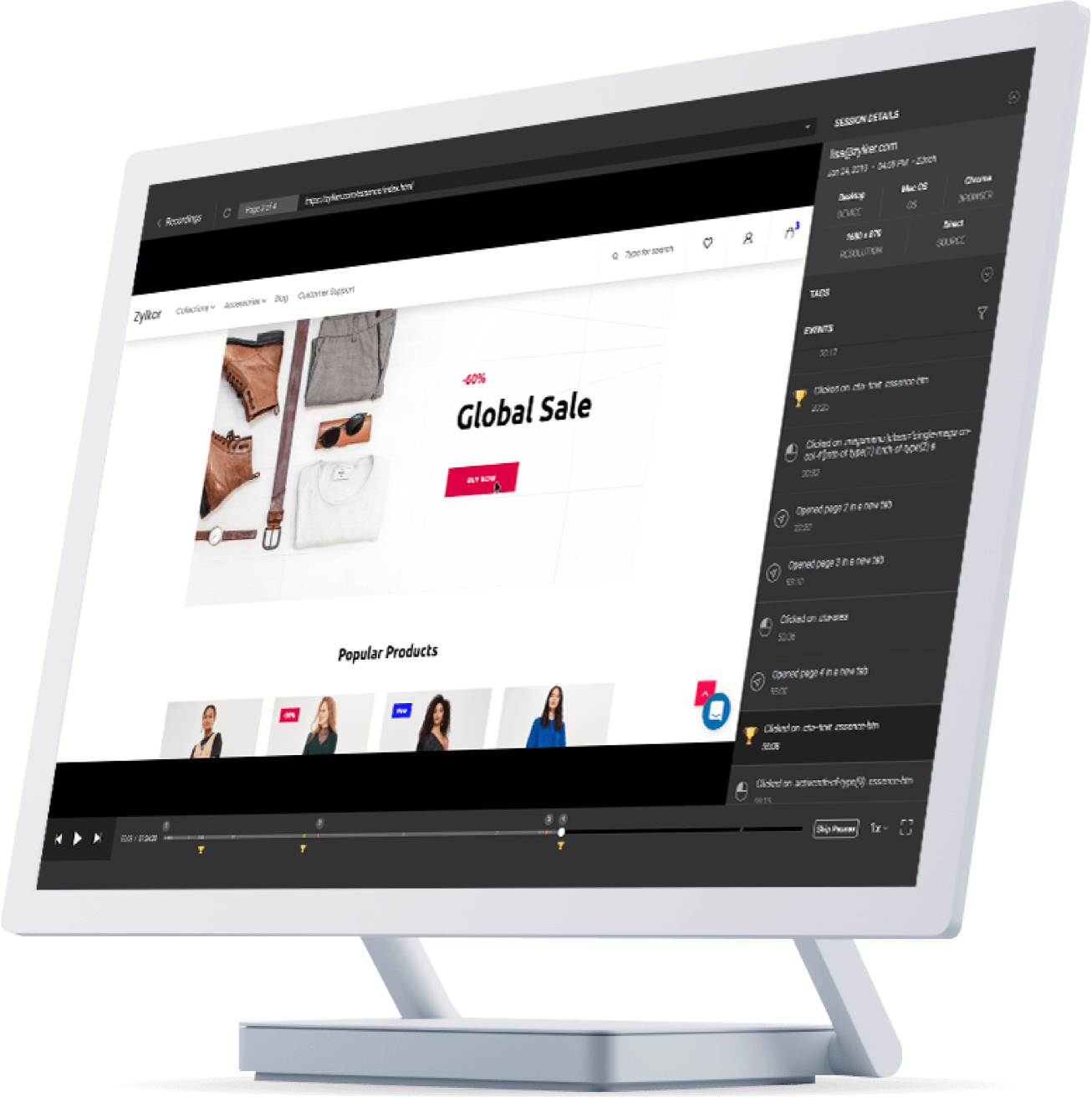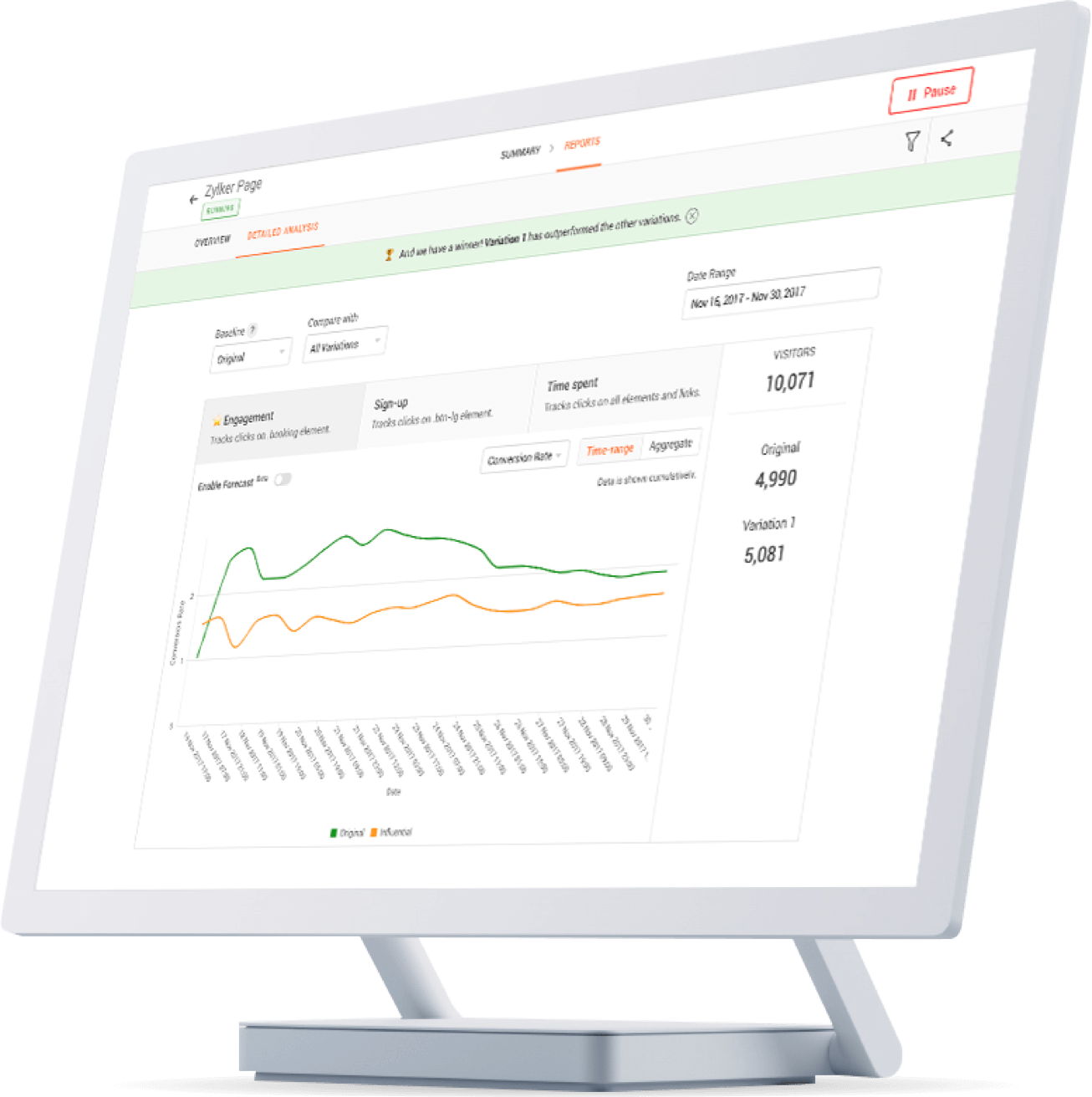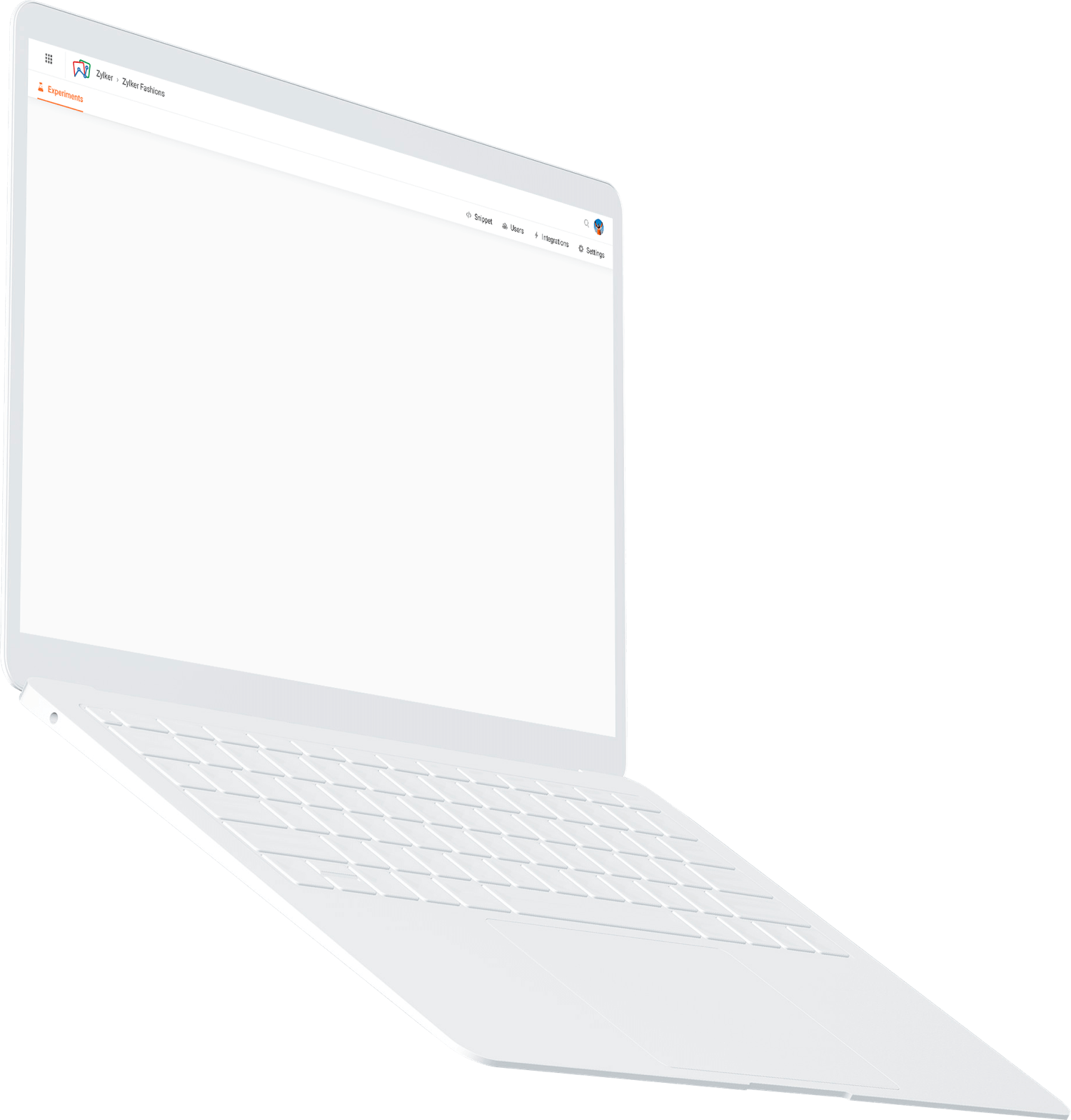 Ease of use
Say goodbye to bulky and complex user interfaces! PageSense's UI is simple and clutter-free to give you smooth navigation and a great user experience.
Real-time data
While most of our competitors use sampling to show visits and visitor behavior, we give you accurate and real-time data for every visit.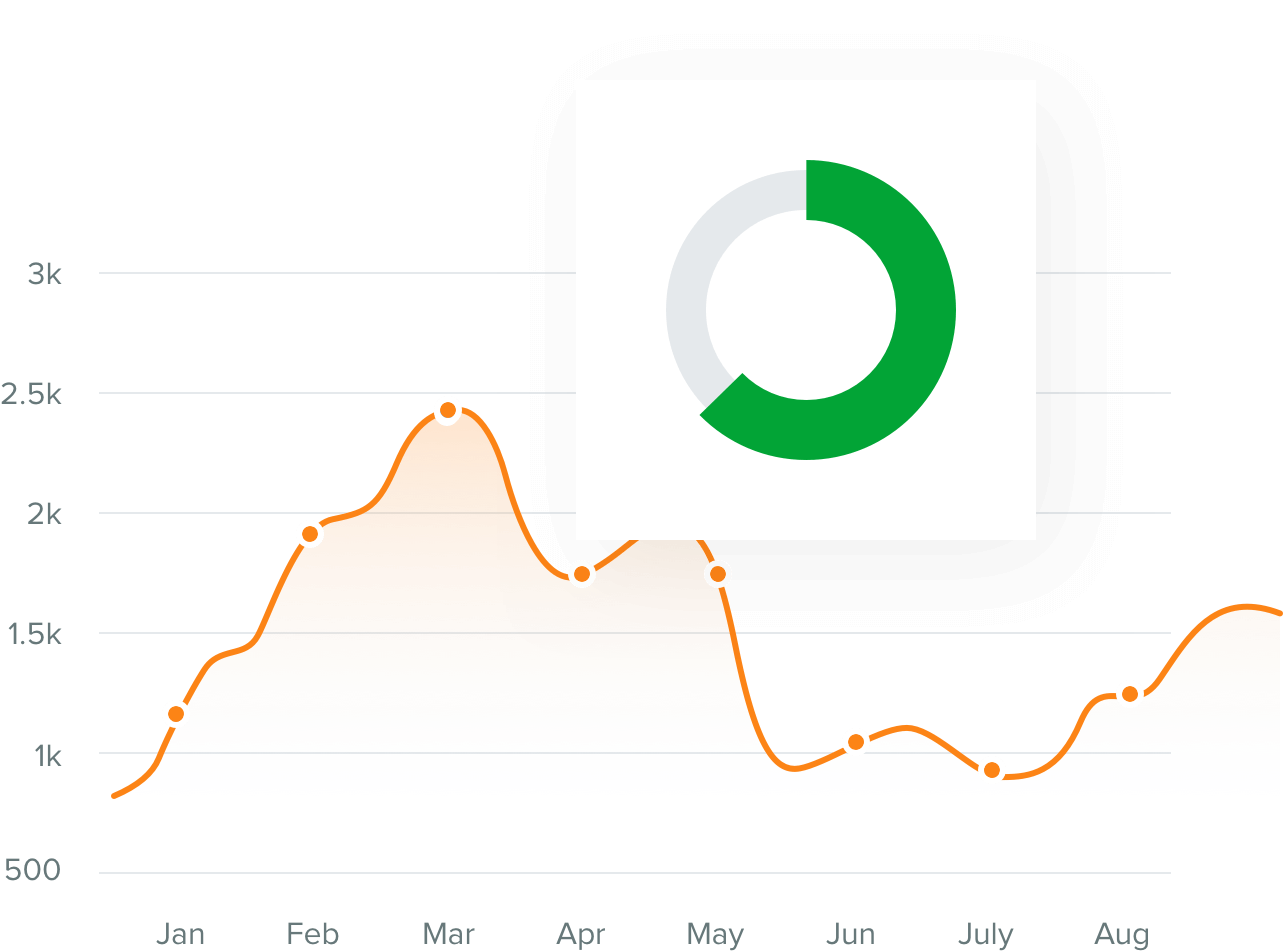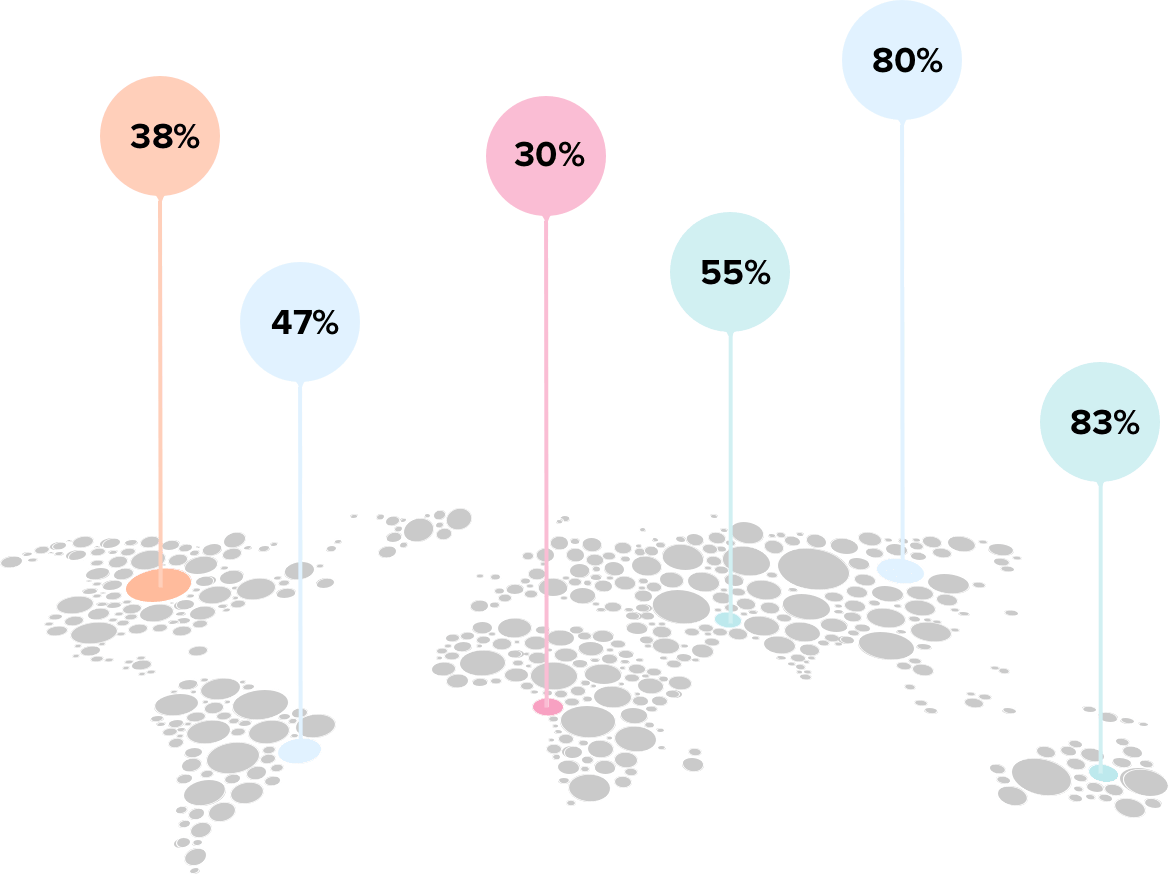 Detailed segmentation
Be it segmenting visitors based on the frequency of visit, country or the referral source and browser details - drill down into the data to know your target audience and cater to them.
Integrations
We offer a robust integration with various third-party and Zoho applications so you can get a unified view of your website data.
+

+

+

+

+

+

+
Chrome extension
Add the PageSense extension to your Chrome browser to instantly monitor how visitors interact with your website without having to log into the product.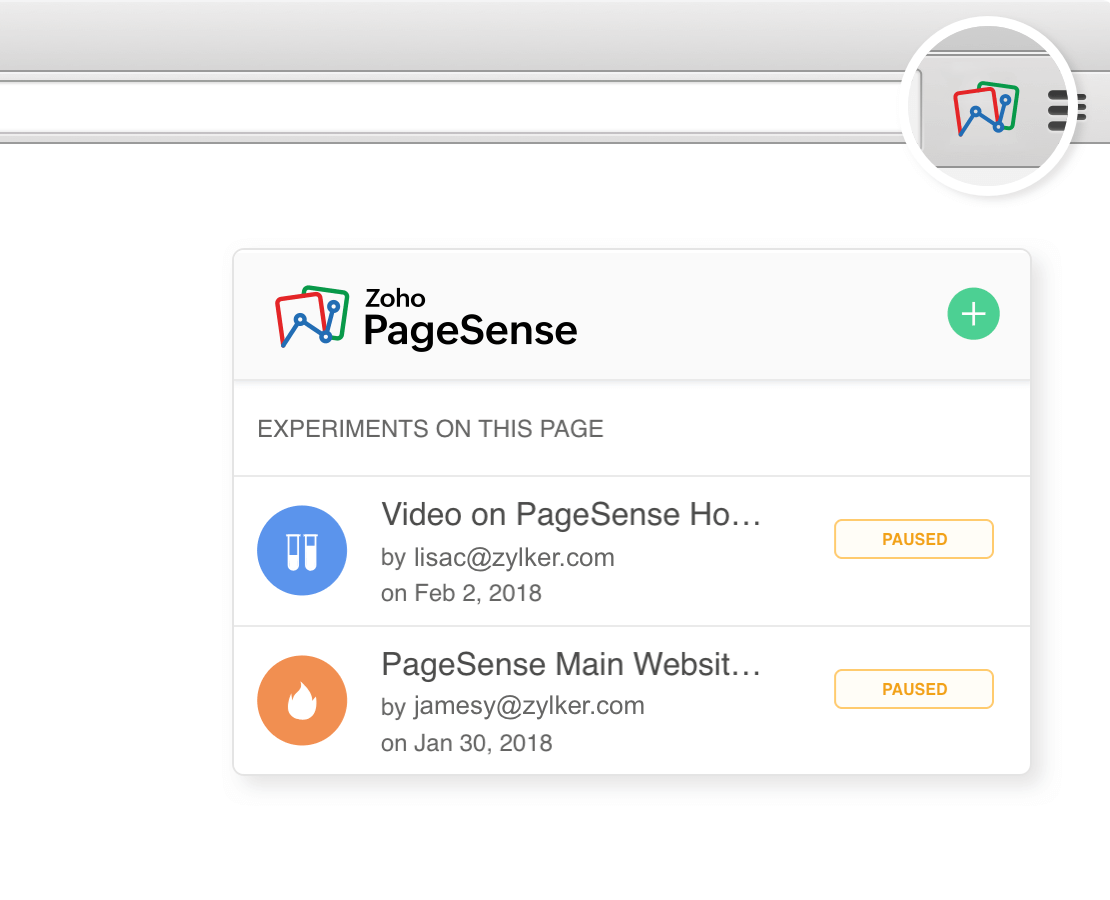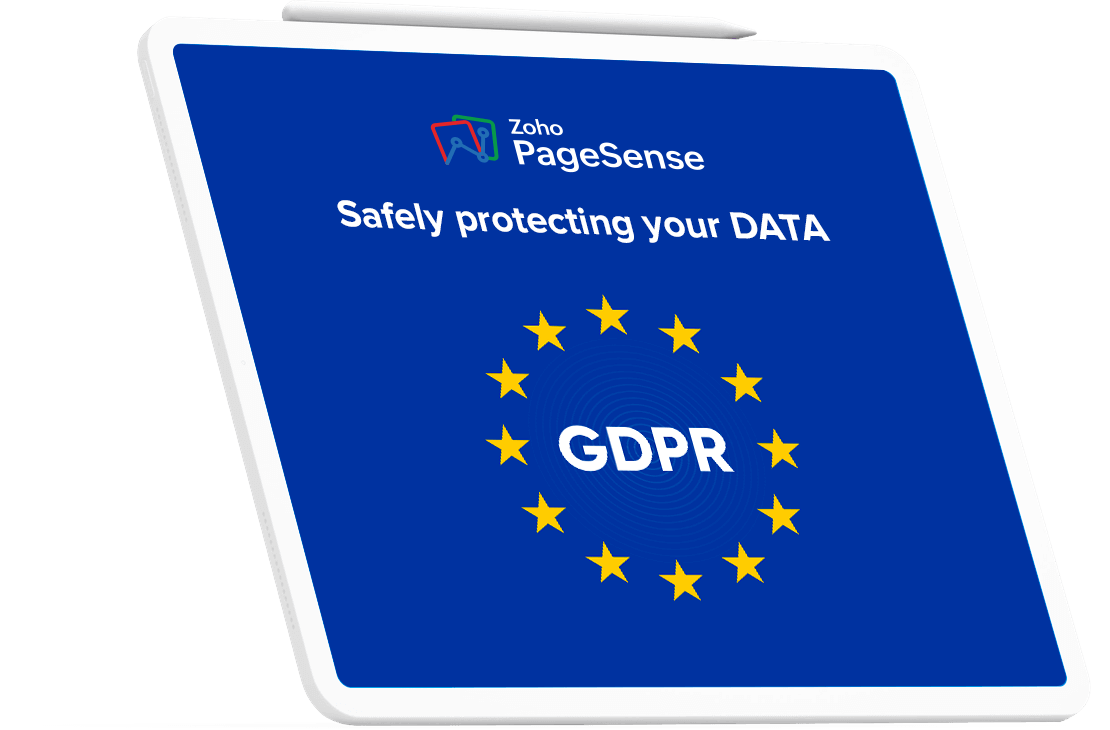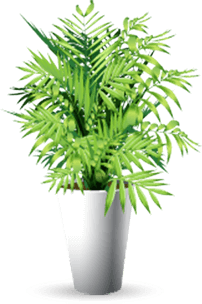 GDPR compliant
We take the utmost care when it comes to protecting your data — names, passwords, email addresses or any personal information with respect to your visitors are masked by default.