What are web push notifications?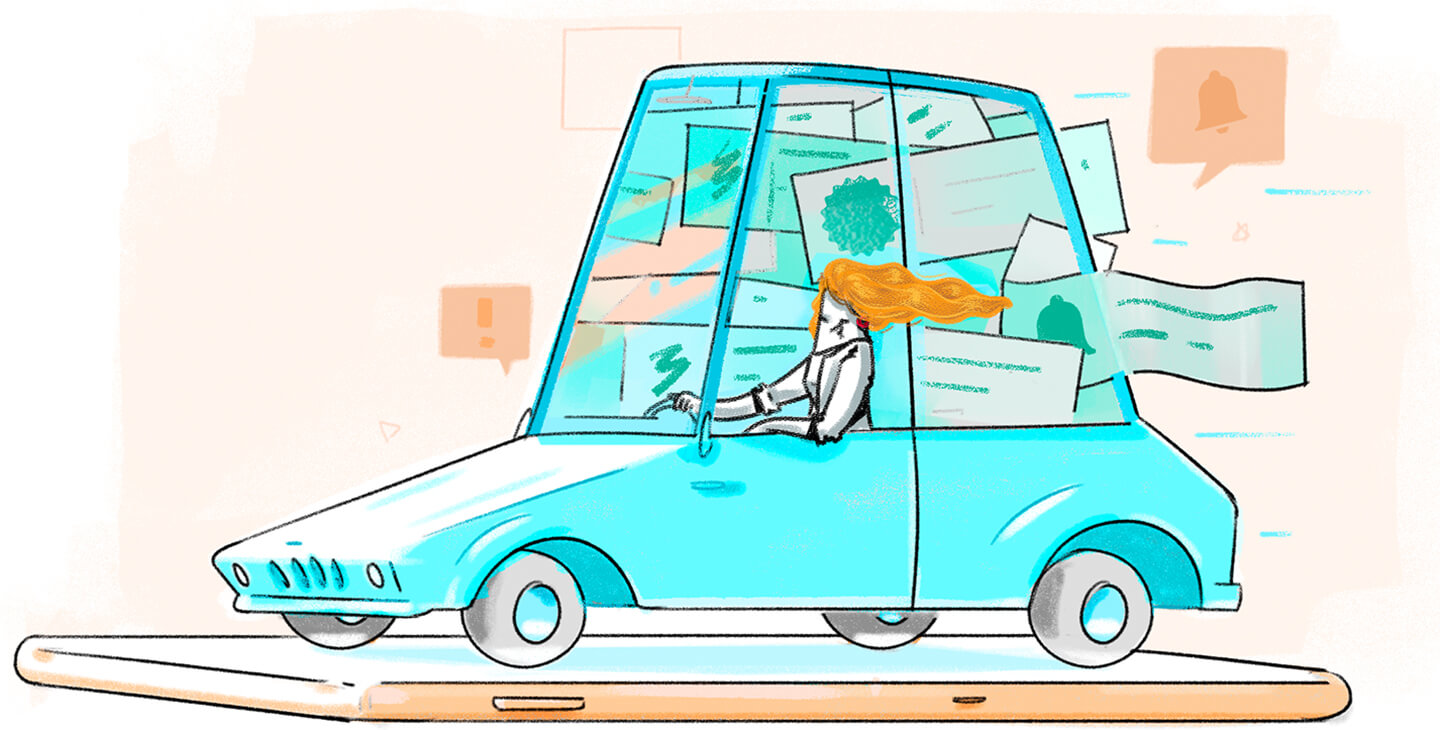 Most of you keep getting mobile notifications from different applications throughout the day, and that's just how mobile push notification works. A web push notification is sent to the users' desktop and mobile browsers in a similar fashion.
Web push notifications are a marketing tool to re-engage and retain website visitors. These visitors can opt in to receive updates from the websites they like. Marketers use this tool to re-engage with visitors and convert them even after they have left the website. There are three reasons businesses use web push notifications: content distribution, visitor retargeting, and customer retention.
The user doesn't need to install the mobile application or sign up for their newsletters to receive these opt-in notifications. Online sellers, bloggers, and news publishers mostly capitalize on this tool to keep their audience informed and updated.
These notifications are supported by common browsers like Chrome, Firefox, DuckDuckGo and other website browsers on android and desktop devices, but not on iOS yet.
Types of web push notifications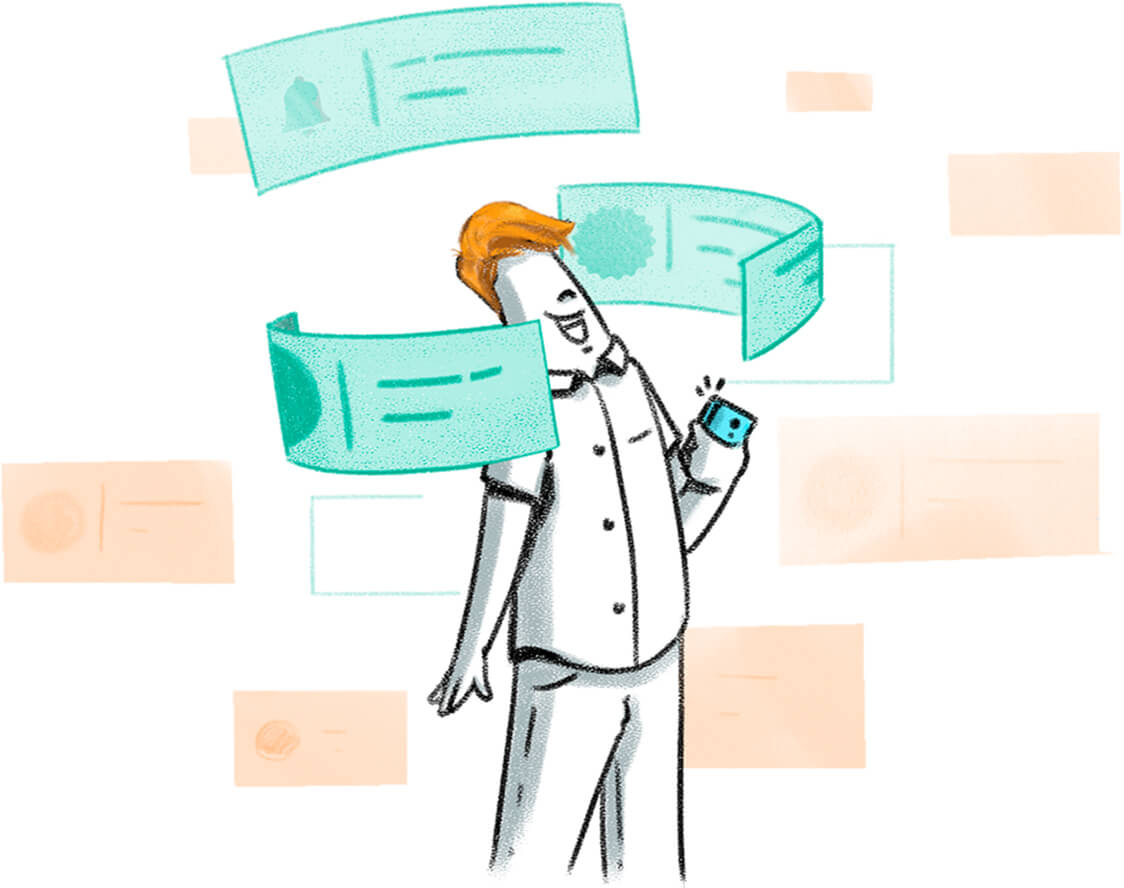 There are three types of web push notifications:
Trigger-based
These notifications are more intent-oriented. They are purely based on the visitor's behavior on the website and have higher chances of opt-in. Here are a couple of use cases to bring more clarity to trigger-based notifications:
If a user on a travel website is taking too long to book a flight, you can send a trigger asking whether they want to get notified when prices go down.
If a user clicks on a product that's out of stock, you can set a trigger to ask if they want to be notified when the product is back in stock.
Segment-based
If you don't segment your notifications, customers might consider them spam. Personalizing content isn't a new lesson for businesses—always ensure that your content is relevant to your users. You wouldn't want your audience in India receiving notifications on an upcoming ski equipment sale. Just like how easy it is to opt in, opting out won't take much time either. You can segment your audience based on demographics, traffic, campaigns, and more.
The below image is a screenshot from Zoho PageSense's builder where you can either choose from default audience segments or create custom segments based on your preferences.
Alert- and reminder-based
Just as the title suggests, businesses can use timely marketing messages to increase customer retention.
Here are a couple of relevant use cases:
If a user has booked a concert, trigger a reminder a few days before the big event.
If a user's membership is about to expire, trigger an alert asking them to renew it.
Anatomy of a web push notification
The above example was created using one of Zoho PageSense's built-in features. Let's examine it to identify six mandatory elements of a great web push notification: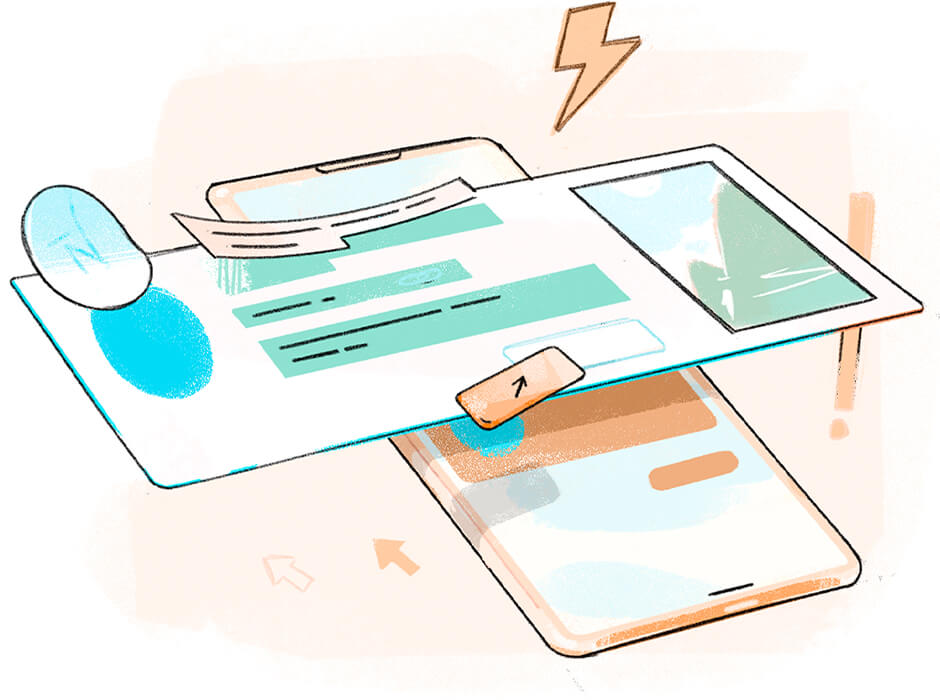 Title: You can either add your brand name or a catchy tagline.
Icon: Your brand logo.
Description: Ensure that your content has a lower character count to make it more readable.
URL: It can be the URL to your homepage, your blog section, or the contact us page.
Banner: You can add a good image that complements your content.
CTA button: Once the user clicks on the button, it should redirect them to the page you'd want them to visit.
When and why should you use web push notifications?
Web push notifications can be sent at any time to a user's desktop or mobile browser, regardless of whether they are on the website, but their web browsers should be open.
Here are some examples of when businesses and marketers might use real-time notifications to alert their audience: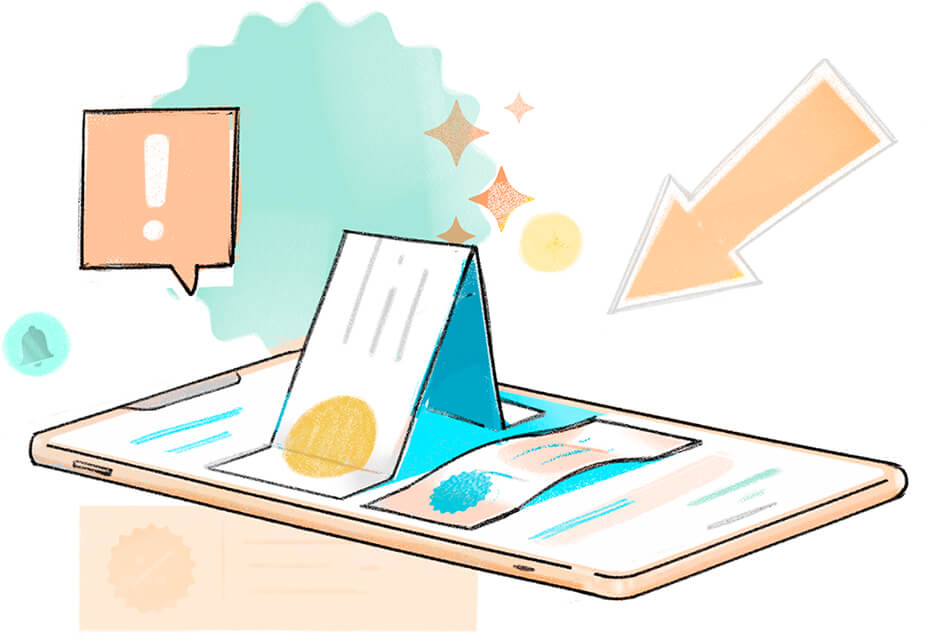 A new flash sale is coming up
There's a huge discount on your abandoned cart products
To offer the latest score update on your favorite sport
An upcoming big event/workshop/webinar
Ecommerce sites were the first to adapt to this marketing trend, and other industries started following it. According to a Business of Apps report , "40% of web push notification senders belong to either the ecommerce or media, publishing & blogging sectors."
Here are some of the various advantages why a business should use a web push notification:
Money saved as businesses that don't have a mobile app can still reach their users through browsers.
Higher opt-in rates as users aren't pressured to share any personal information.
Easier re-engagement as users don't need to be on the website or frequently check their emails for updates.
Increased conversions as they can also act as re-targeting tools to bring the user back to purchase a product they were interested in earlier.
Real-time delivery as all it needs is a trigger from the backend, and then the messages immediately get sent to users.
Here's a comprehensive guide on how to set up website push notifications on your website with Zoho Pagesense.
4 ways to increase your web push subscription rate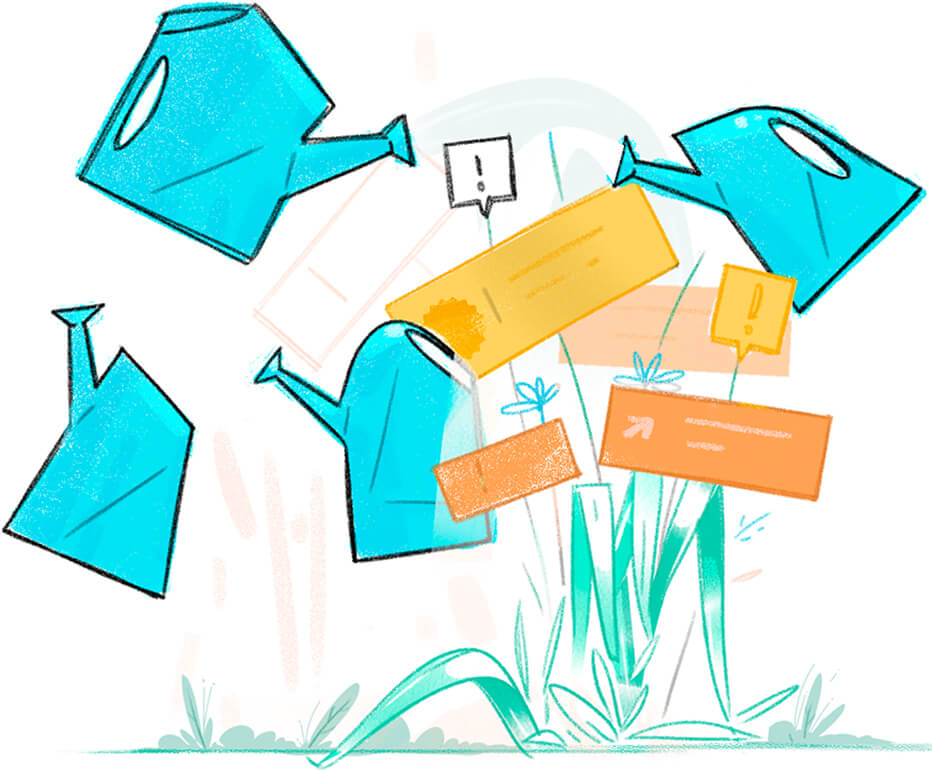 Ask at the right place and time: Never prompt a push notification as soon as the visitor is on the website. First give your users some time to explore the site. Once the user clicks on a particular deal or a blog, you can trigger a notification that might get them to subscribe.
Stop spamming them: Don't bombard visitors with different notifications in a very short span of time. They're likely to be irritated and opt out of all of them. Keep an eye on the click rate, bounce rate, and opt-outs after every push notification you send to understand your audience better.
Add custom subscription buttons: Even if the visitor has ignored the push notification before, you can add a custom notification button anywhere on the website—preferably where the visitor is likely to notice. E.g., the checkout page for order updates.
Use clear and crisp content: For push notifications, the character count is between 40 and 120. Ensure that the content you deliver is clear and readable. You want them to understand it immediately—customers don't have time to decipher what you're trying to infer.
How do you calculate the ROI of a web push notification?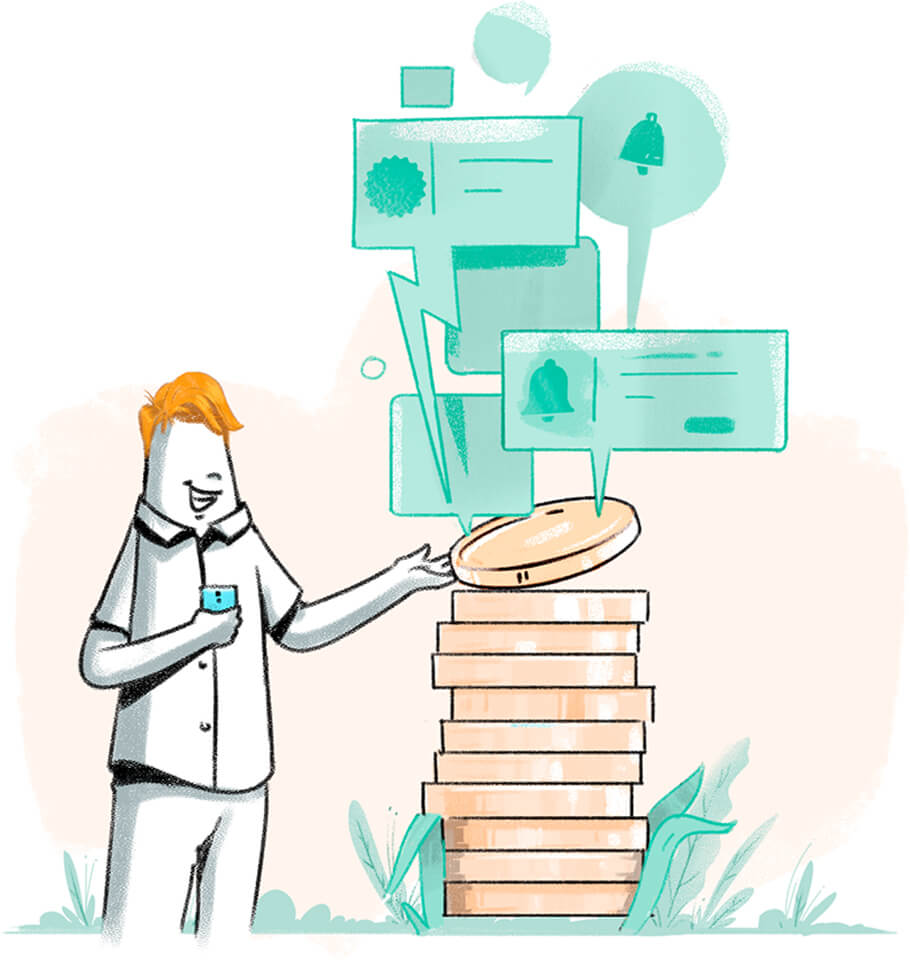 Instead of spending loads on retargeting campaigns, mobile apps, and other email marketing tools, small and medium businesses will find it easier to reach customers through web push notifications.
To monitor how a push notification contributes to website conversions over time is to track the number of clicks and other metrics.
Suppose you're using a dedicated optimization and personalization software solution like our own Zoho PageSense—you'll be able to tag your CTA buttons with the right UTM parameters and track your push notification performance based on the time of day, devices, and countries that bring you the most engagement. This will give you more insights into how many people arrive via the notification and how many people have taken action for it.
Here's a step-by-step guide to help you set up push notifications in Zoho PageSense. Feel free to reach out to support@zohopagesense.com for any assistance or queries.