Uncover visitor drop-offs through Funnel Analysis
Identify at which step visitors fail to convert using PageSense's Funnel Analysis. Map your visitor journeys and get a visual graph of where they drop off.
START MY FREE TRAIL
Key Features
Two-step setup
Audience segmentation
In-depth, pagewise reports
Map multiple pages at once
Why do you need funnel analysis?
Find webpage drop-offs
Get insights on where visitors churn the most, which segment brings in the highest number of conversions, the average time spent on a specific page, and more.
Analyze every visitor's journey
Visualize and measure paths in all ways that would lead a visitor to convert. For example, track how many visitors from your Instagram ad campaign completed a purchase or became registered users on your website.
Unified funnel tracking
Users are automatically tracked to the appropriate funnel step regardless of the domain or subdomain they visit to ensure a consistent and uninterrupted user journey, irrespective of the domain transitions.
What can you do with PageSense's Funnel Analysis?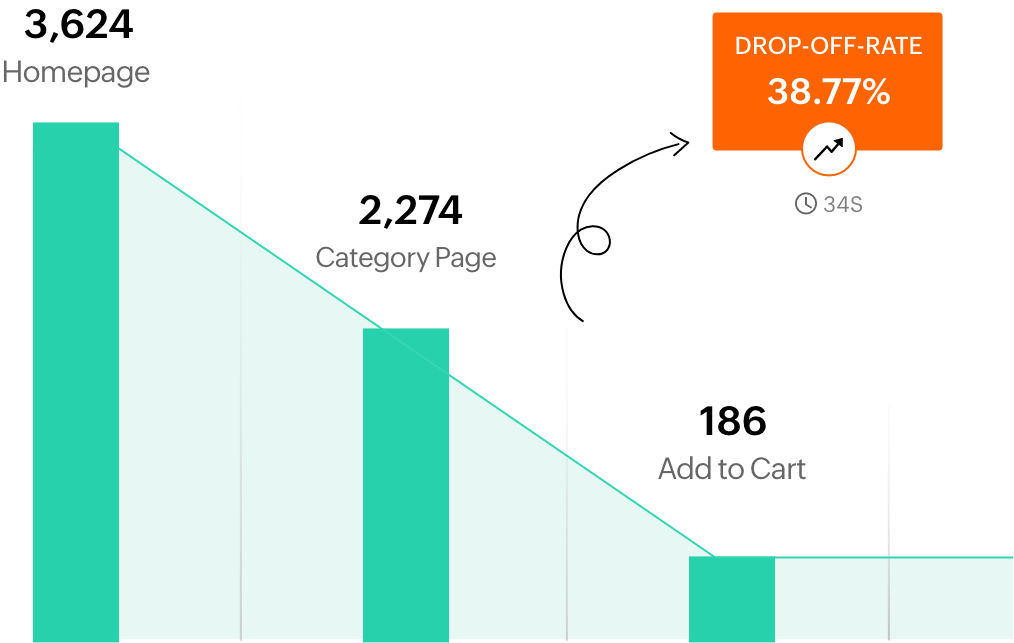 Monitor pages with high bounce rates
Funnel analysis shows you where your visitors drop off but not the reason for it. With other built-in features in PageSense, you can get qualitative and quantitative insights to fix the bottlenecks and provide a better website experience.
Obtain detailed reports
View visitors, conversions, and drop-offs for every step in your funnel to understand more about visitor drop-off patterns. Learn when the drop-offs are at their peak and when they're at their lowest.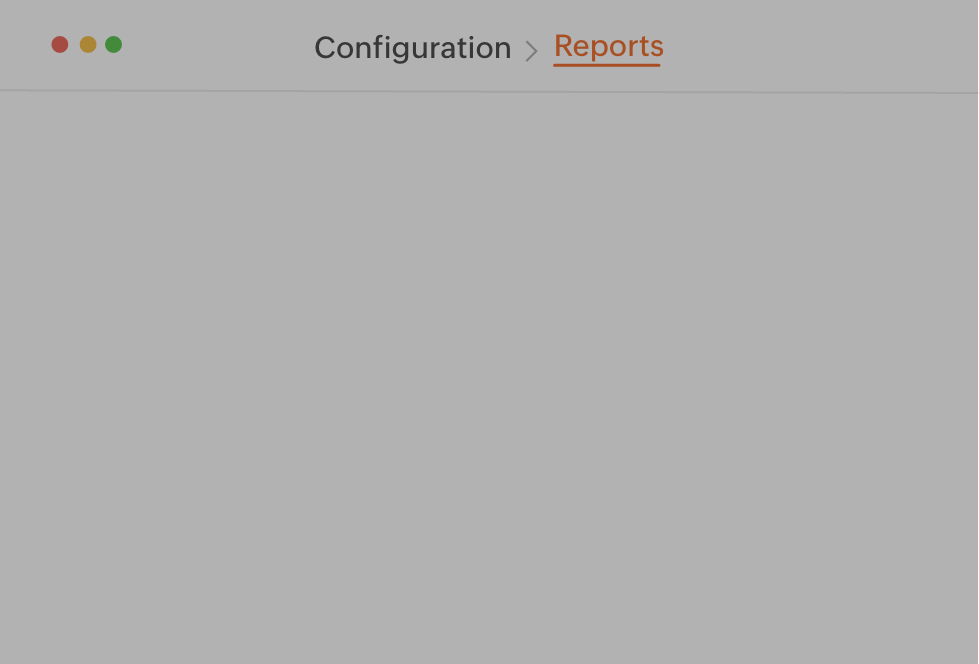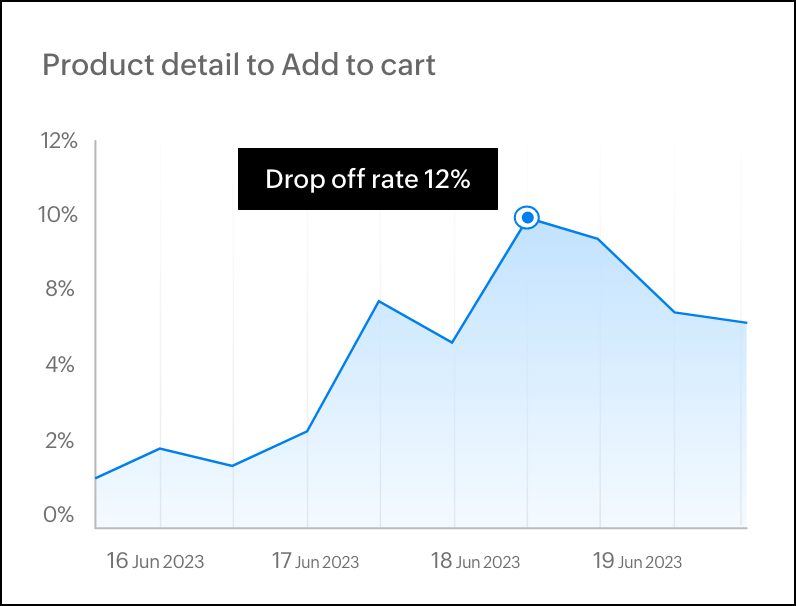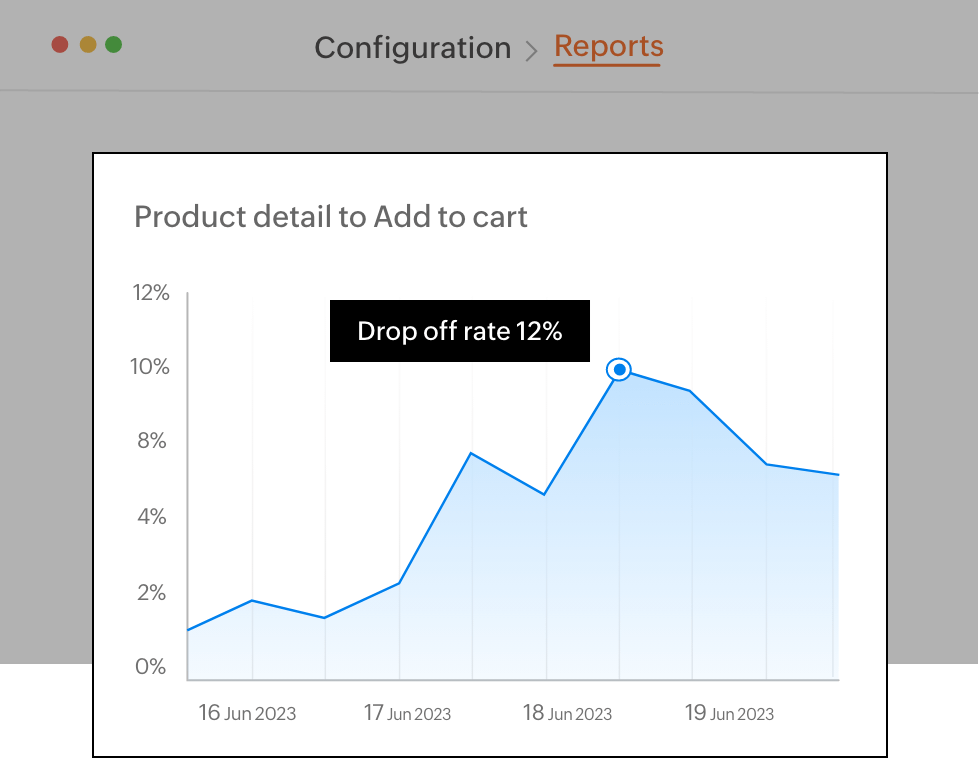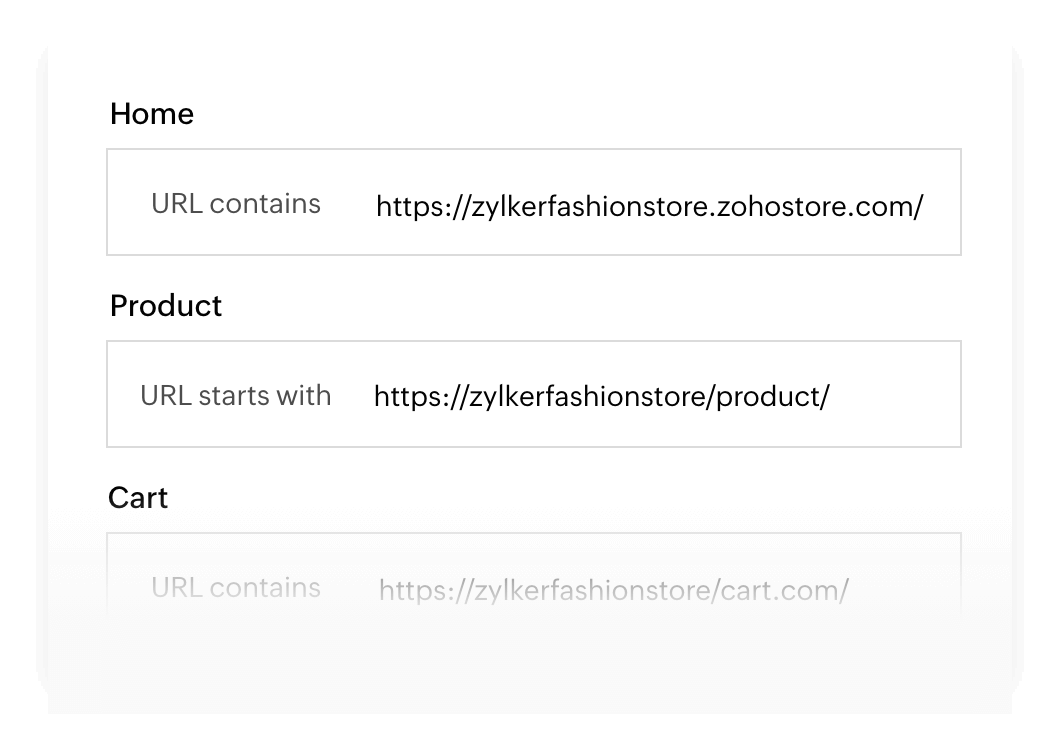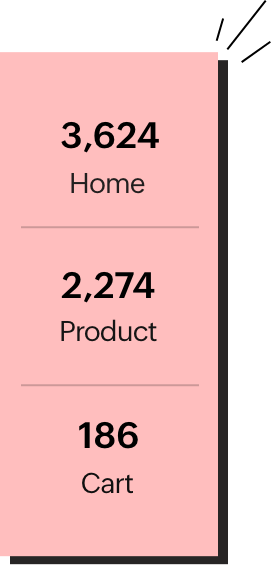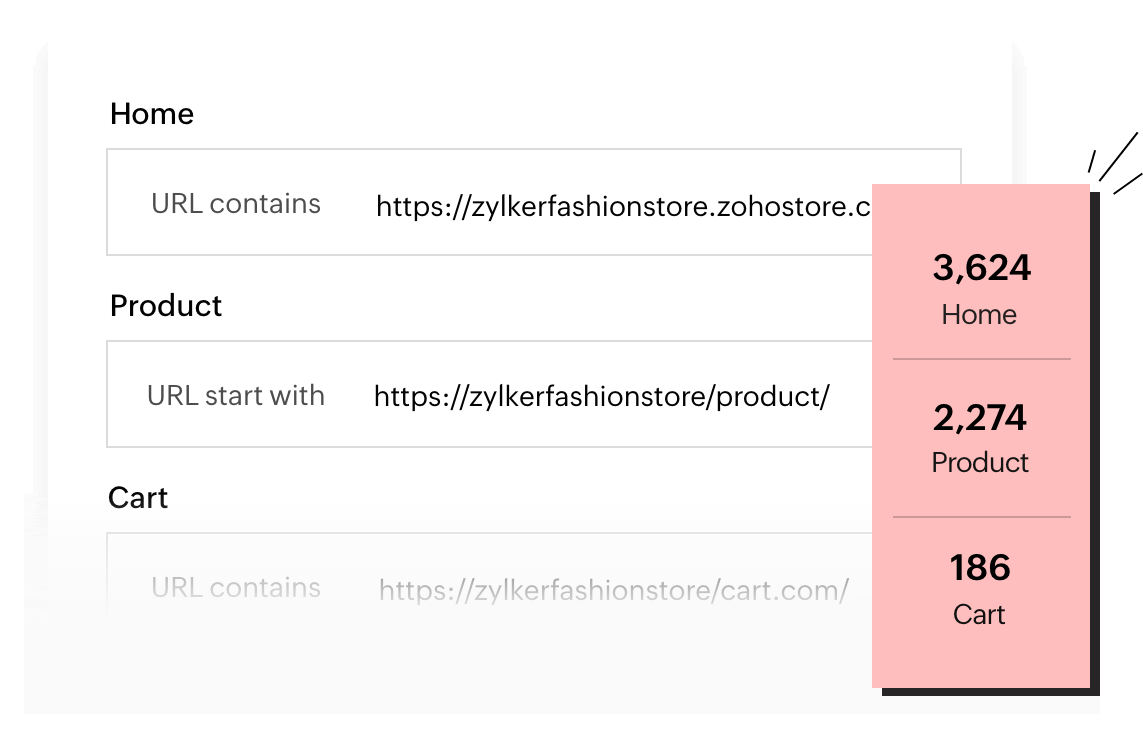 Track URLs with ease
Use advanced URL targeting to track a specific group of web pages. Add the page URLs based on the visitor path through your website and launch your funnel analysis to track relevant metrics.
Leverage smart audience segmentation
Slice and dice your report to find out how a specific section of your audience is moving down the website funnel. Choose from any of our preset smart segments or even tailor an advanced one of your own.