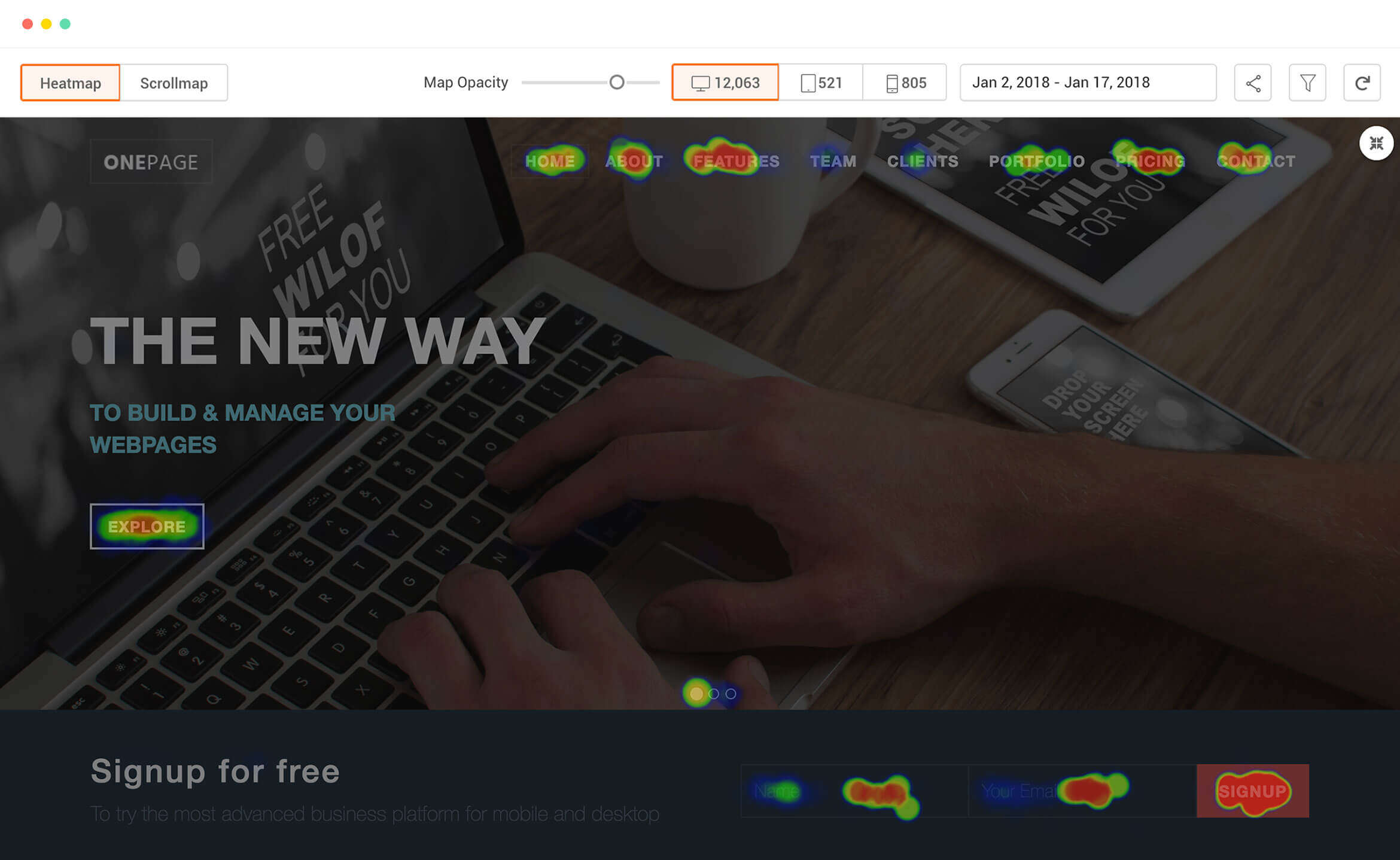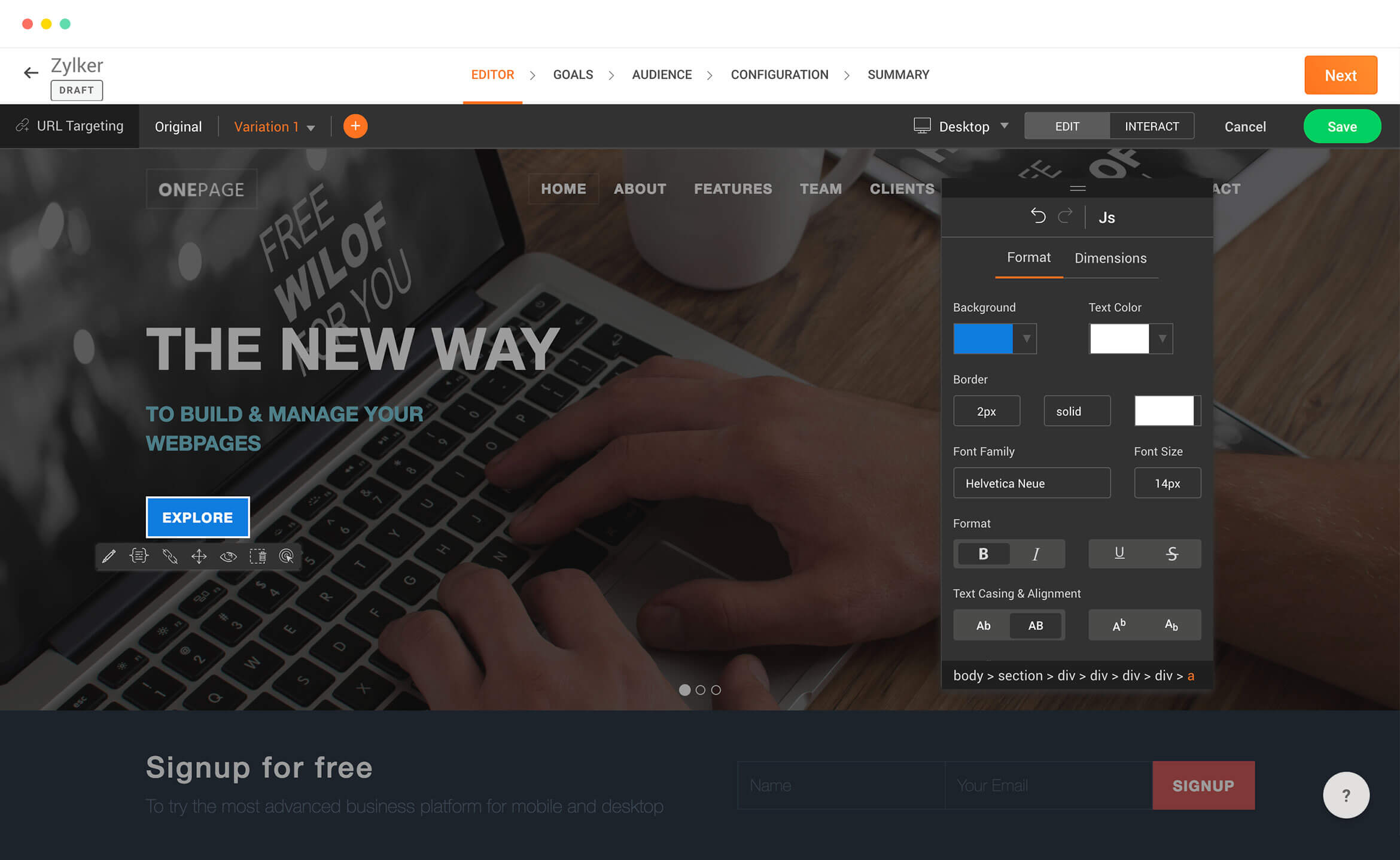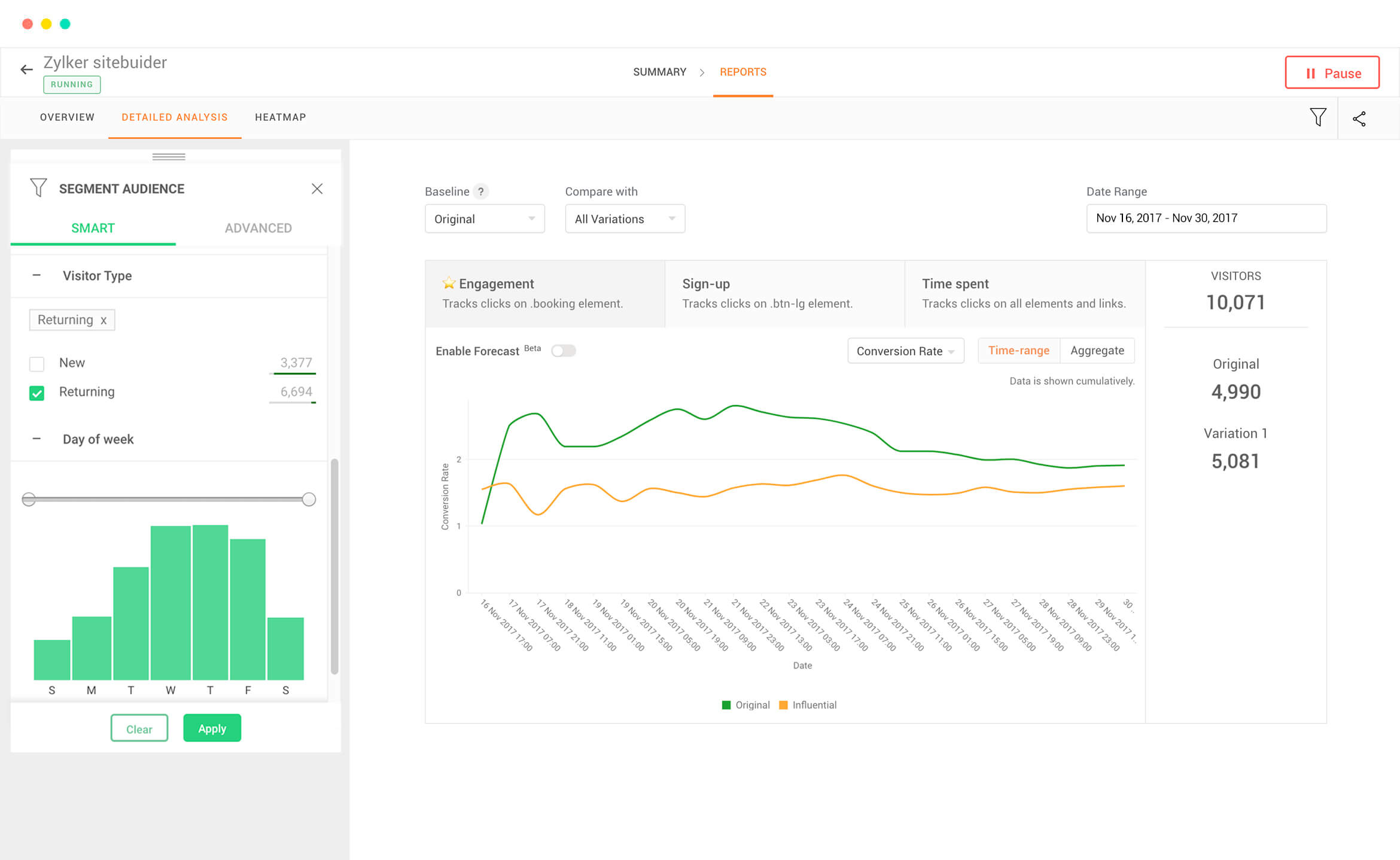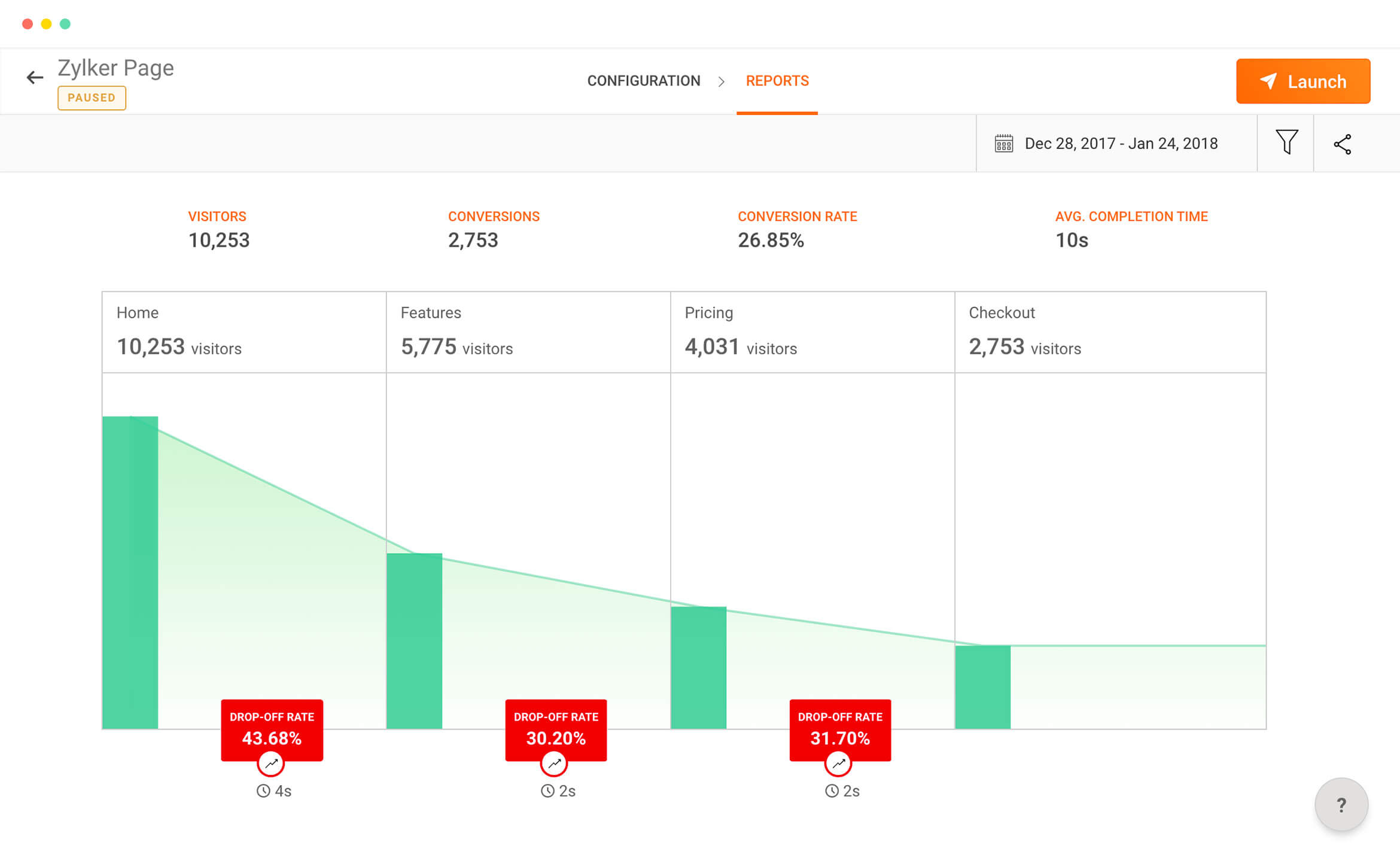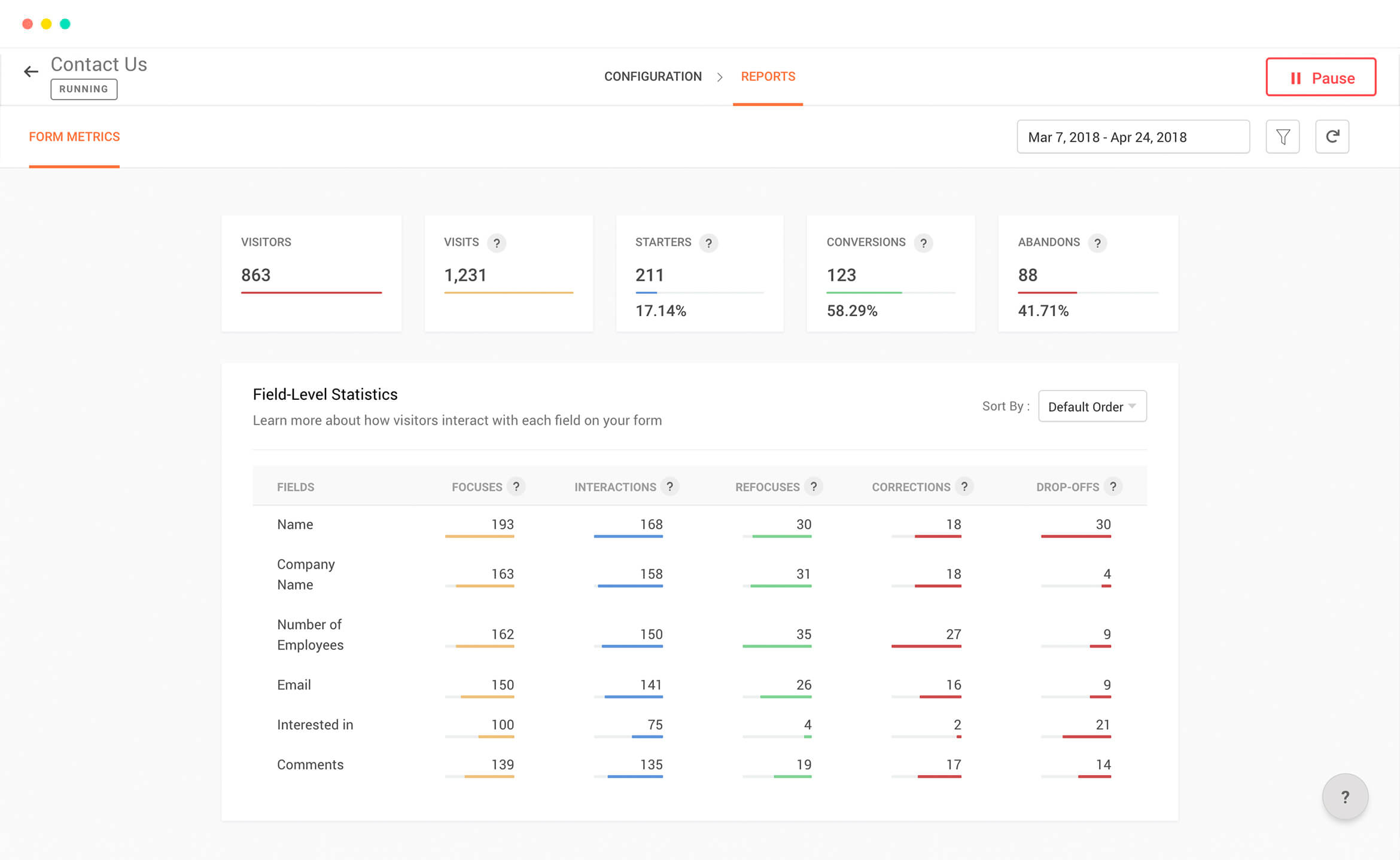 Zoho PageSense

The complete CRO software

Zoho PageSense makes A/B testing effortless. But unlike Optimizely, it does more. PageSense empowers you with tools like Heatmaps, Funnel Analysis, Form Analytics, and A/B Tests at a fraction of the cost.
Need five more reasons to make the shift? Here you go:
Don't guess what to test: Use Heatmaps, Funnel and Form Analytics
We'll help you develop the ideas to run successful A/B tests without relying on third-party tools. Our Heatmaps, Funnel Analysis, and Form Analytics tools will pinpoint the areas on the web page that you can optimize.
Powerful segmentation
Our advanced report segmentation can show you data of how each niche audience segment interacts with your webpage. Get complete access to all audience segments irrespective on your plan, unlike Optimizely which provides this only to a select few.
Out-of-the-box SPA support
Unlike Optimizely, we handle hash based URLs, history API based URLs without any manual code configurations. Zoho PageSense is a single solution for single-page applications with no additional setup!
Chrome extension
A/B test in a single click without even opening our application. Experiment on pages beyond login sessions with our Chrome extension. It packs all of our testing and analysis tools into a single button.
Dedicated support
Our team is here to help you whenever you need us. Our FAQs, knowledge base, user guides, community forums, and webinars are sure to make you a PageSense expert in no time.
All this and more for
Only

!

!

!

!
Heatmaps
Scrollmaps
Funnel Analysis
Form Analytics
A/B Testing
Split URL Testing
Visual Editor
Audience Targeting
Report Segmentation
Revenue Analysis
Real-time Reporting
Role-based Access
Integrations
Chrome Plugin
URL Targeting
Unlimited Users
Unlimited Experiments
Unlimited Domains
Unlimited Pages
"I was impressed by how powerful yet easy to use, Zoho PageSense was. The interface was so intuitive I was able to set up an experiment right away. The speed of getting things done was on par with the best in the industry."
Peep LajaFounder and Principal of ConversionXL
Ready to give us a try?
Start with our 15-day free trial and get unlimited access to all of our A/B testing and website analysis tools. We're sure that you'll love it!
START MY FREE TRIAL