What are session recordings?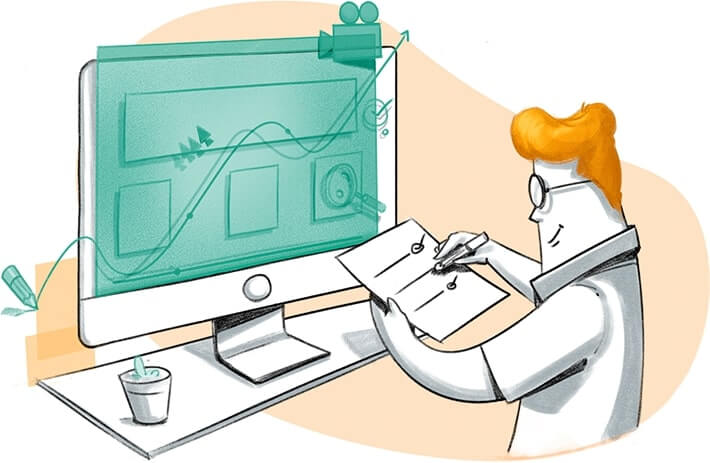 If you've ever wanted to watch visitors use your website—to see how they browse it, if they run into any UX issues, what distracts them from making a purchase, or how they leave it—a session recording can capture what it looks like for them to navigate your site.
A session recording records every visitor's interaction with your website, including mouse movements. You can also analyze their visitor behavior to identify the friction areas and fix UX/UI issues for better conversions.
Why do you need session recordings?
Though various analytics tools can give you a quantitative overview of your website's performance, you still might not know the exact reason behind the numbers. Let's look at some things a session recording can help you discover.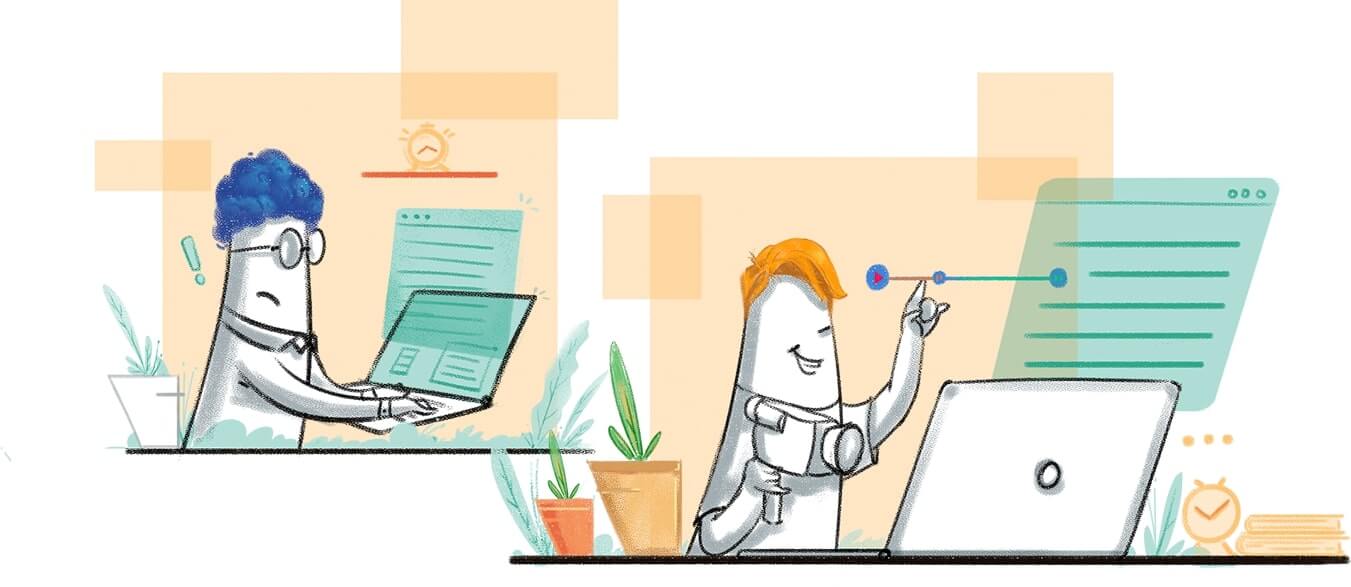 Learn the reason behind the performance of your website metrics
You might wonder why you need session recording when you've already integrated your website with an analytics tool that tracks all the metrics. For example, if a particular landing page's bounce rate is high, you either redesign it or change the content. But what would you do if that change still doesn't make any difference? Quantitative tools won't have explanations for all the metrics you track, but that's when a session recording steps in. User session recordings help you decode the reasoning behind the numbers by replaying your customer's web page journey. They'll help you understand the exact elements that drive customers away from your landing page. Is it the section that talks about a particular product? Is it the long signup form or a misleading CTA button? You can now refine your website elements without having to guess anymore.
Get detailed insights on the visitors' journey
Session recordings help you analyze a visitor's behavior by walking through their entire website journey from the starting page to their exit page, including how visitors change tabs. It allows you to get a holistic overview of their experience on the website.
Different customers, different journeys
Every business has a variety of customer segments. Most session recording tools give you the option to filter recordings based on the visitor type (new vs. returning visitors), source, country, and much more, which can help you view the behavior of only the specific audience that you're interested in.
For example, you can analyze visitor quality from targeted landing pages based on their engagement, conversions, and intent. This way, you can improve your landing page conversion rate and cut costs on Adwords by choosing the right marketing channel.
Common mistakes during session recordings
This section covers a few potential things and issues to watch out for before you begin your experiment.
Spending too much time browsing recordings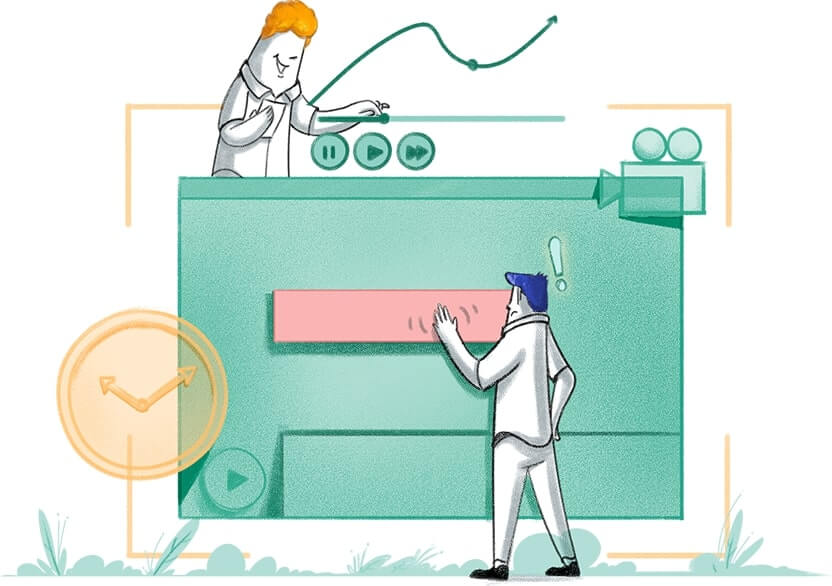 Not all session recording software allows you to segment the recordings based on specific criteria, which can mean you end up browsing thousands of recordings that might not offer the insights you're looking for. Sometimes you might want to replay a specific session, and it might be a hassle to go back into your repository of recordings to find it. This is why software like Zoho PageSense gives the option to add tags, thereby saving time and effort. Watch this short webinar on how PageSense lets you analyze 1000 hours of visitor replays in just 15 minutes.
Making conclusions without the right data
Some people try to derive conclusions after skimming through just a few session recordings, but this won't tell you the real story. For example, if visitors fail to sign up, it might be due to a misleading CTA or too many form fields. Always ensure that your explanations are backed up by other tools like Form Analytics, Heatmaps, and Funnel Analytics to get a broader perspective.
Documenting improperly
When you're looking at hundreds of session recordings, always ensure that you:
Look for browsing patterns and document the friction areas in the website. For example, CTA buttons that don't work, fields that visitors hesitate to fill in, or forms with more conversions/drop-offs.
Collect a good sample of session recordings before you start analyzing and evaluating the metrics. Ensure that you target the right users and web pages to collect the right metrics.
Configure a goal before you start the experiment. Otherwise you'll end up without any valuable data.
Who in your team can use session recordings?
Whether you're a marketer or a developer, session replays can help you to make an effective data driven decision.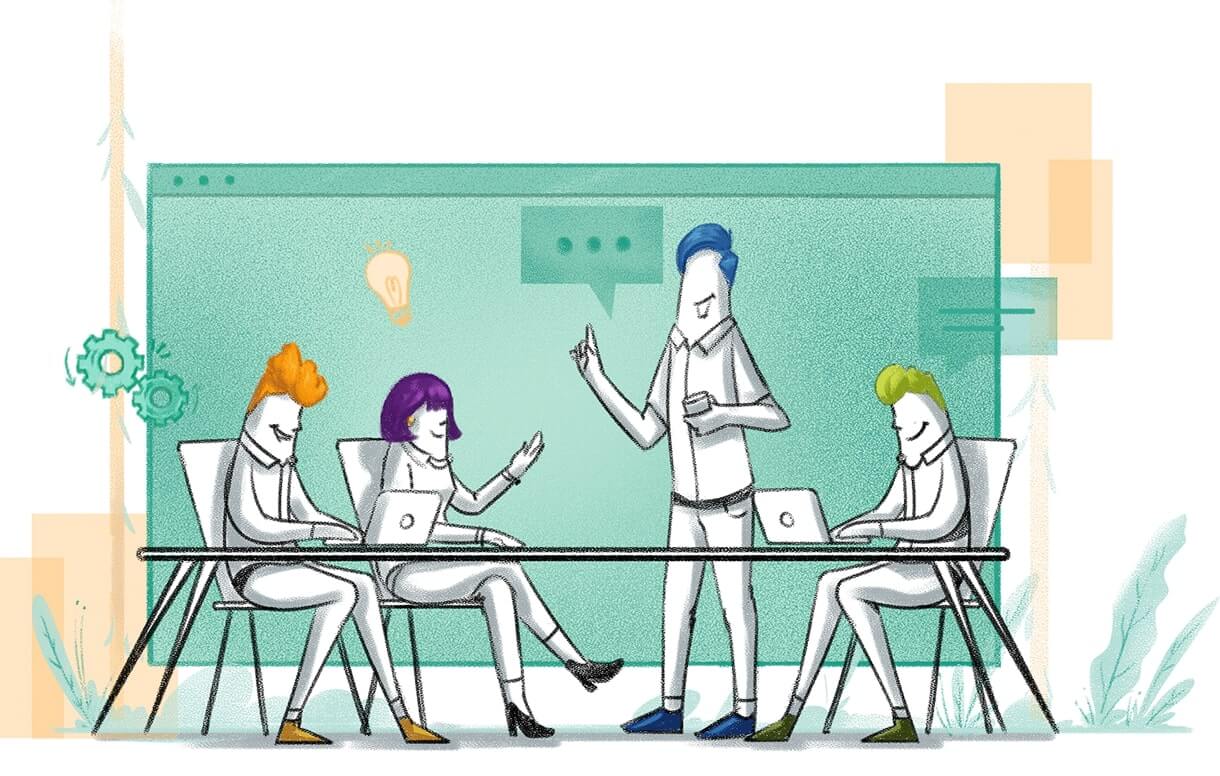 Marketing
Session recordings can help marketers optimize web pages and increase their ROI on ads. For example: If session recordings of visitors who arrive via a Facebook Ad show that they mostly bounce off immediately after landing on the web page, it might be due to a poorly targeted ad or audience.
Support
You might lose visitors if you don't proactively offer support. While your live chat can help here to an extent, you might not understand where visitors are getting stuck if they cannot explain it to you. Combining your live chat tool with a session recording can do the trick for you in situations like these. You can now watch the visitor's recording, see where they are stuck, guide them accordingly, and quickly turn them into customers.
Designers
Sometimes even minor changes in delivering UX/UI experiences across different devices and browsers can affect your conversion rate. You might be under the assumption that you have strategically placed the CTA button on the website, but the browsing pattern shown in the visitor session recordings says otherwise. These valuable insights help the web designers experiment and iterate further for better optimization.
Developers
As mentioned in the previous sections, a session recording also acts as a debugging tool. It can save a lot of time when it comes to analyzing the friction areas in the website and locating the bugs and errors that need to be fixed. Session recordings help marketers optimize web pages and increase their ROI on ads.
How to use website session recordings in Zoho PageSense
Before launch
Here's how session recording works in PageSense.
Enter the website URL that you want to track. You can also list any specific web pages that you'd like to exclude from the experiment.
Choose the visitor limit (2000 to 10,000 visitors) for your session recording.
Select the type of audience to run this experiment. By default, PageSense will set the target audience to All Visitors. Still, you can choose your preferred option from preset segments or create your audience segment with 13 different types of customizations.
Choose whether to explicitly add a banner on your site informing visitors that you're collecting their cookie information for marketing purposes only.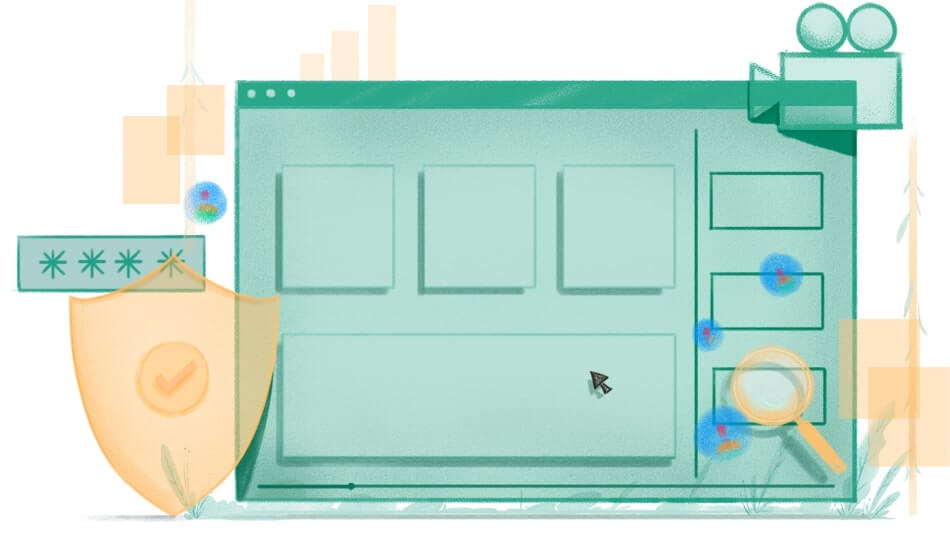 When it comes to privacy, PageSense is entirely GDPR-compliant. You can only capture anonymized data–email addresses and other personally identifiable information such as usernames and passwords will not be recorded.
To read more on the benefits of using PageSense's session recording, click here.
After launch
After your experiment, you can replay and revisit the repository of session recordings anytime you want. With PageSense's advanced segmentation, you can view recordings based on different criteria. For example, you can segment recordings based on entry page, exit page, pages visited, and goals achieved like signups, subscriptions, or downloads. Configure goals beforehand so that PageSense will report the metrics and automatically map those session recordings.
Session recordings for website optimization
In the end, it all boils down to using the tool correctly and choosing the right software—one that offers multiple segmentation options and setup choices. Software like Zoho PageSense supports recording in single-page application (SPAs) and pages behind login sessions. This opens avenues for using session recording to optimize the user experience to web applications as well.
Here's a complete detailed guide to help you set up session recordings in Zoho PageSense. Feel free to reach out to support@zohopagesense.com for any assistance or queries.