Create and deliver unique experiences
With our visual editor, you can create as many experiences as you want with zero design or development skills. Choose your target audience and show them content based on set criteria. For example, if your product has a Chrome extension, you could recommend it to visitors browsing your site on the Chrome browser and show a different set of content to the rest. You can also redirect your audience to a page that you've already designed.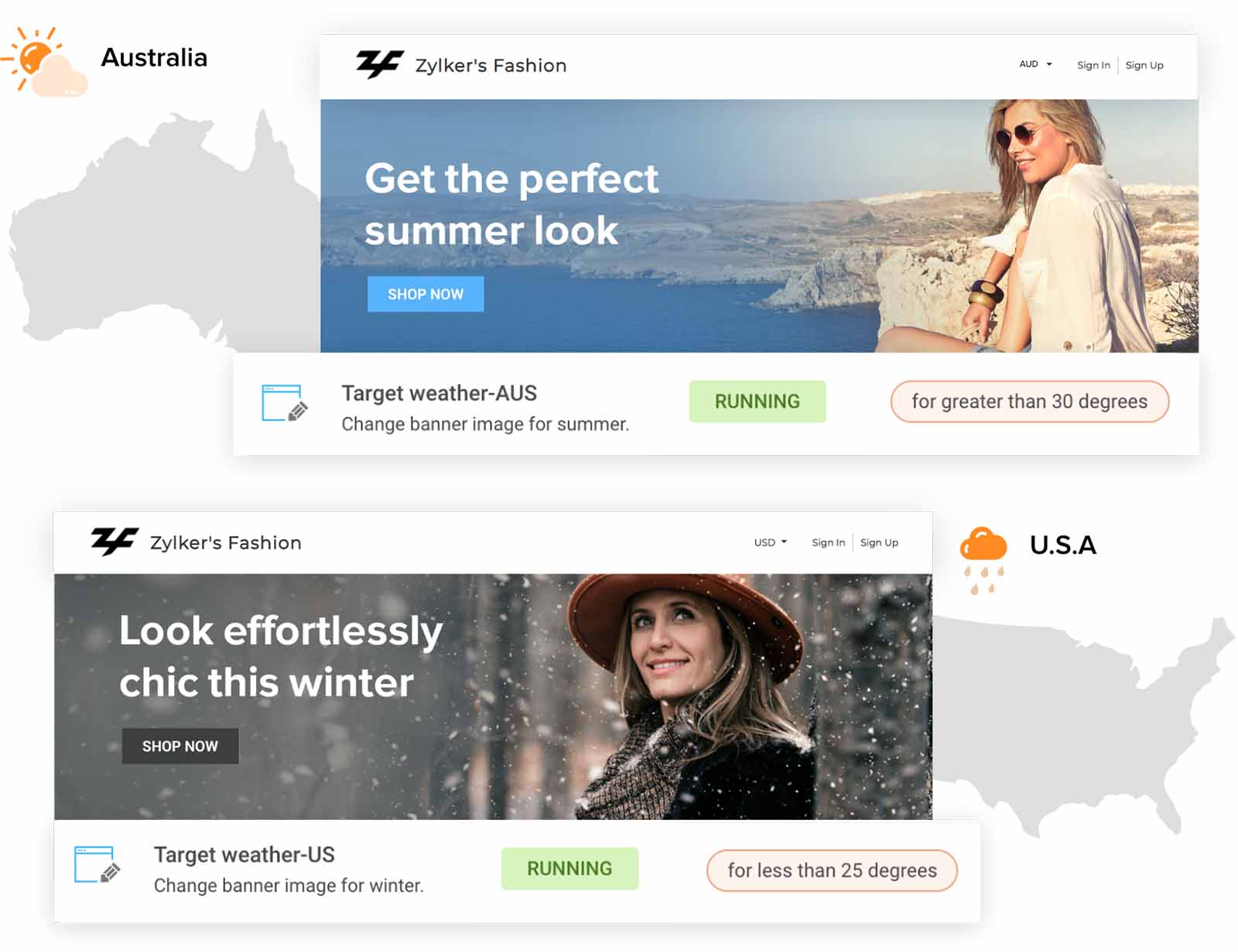 Study visitors' behavior and actions 
Set and measure goals that you want your visitors to achieve on the website. Whether it's a link click or a specific custom action like "purchase"—see which experience drives visitors to perform the desired actions on a page. You can also set a heatmap to see how visitors interact with each element including drop-down menus, navigation bars, images, and content on a page.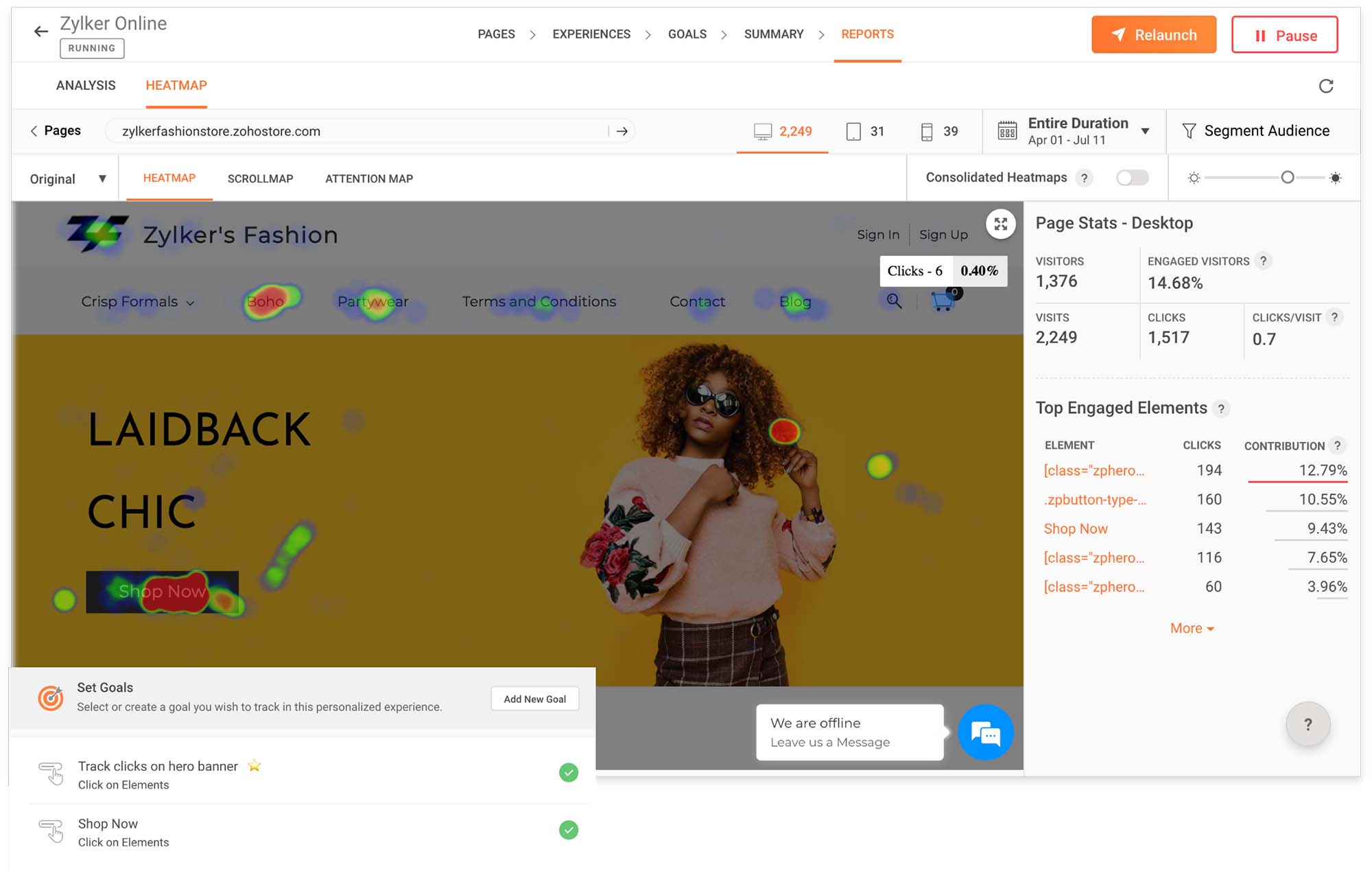 Compare experiences and optimize better
Get a consolidated report of how each experience is performing in terms of the reach, visits, conversion rates, and overall improvement in revenue. Based on this, optimize your poorly-performing experiences and boost your conversion rates.