Intuitive Visual Editor​
Edit mobile, desktop, and tablet versions of your web page from one window with our intuitive visual editor. Not a developer? No problem. Create web page variations in a snap using our drag and drop visual editor— no coding skills required. ​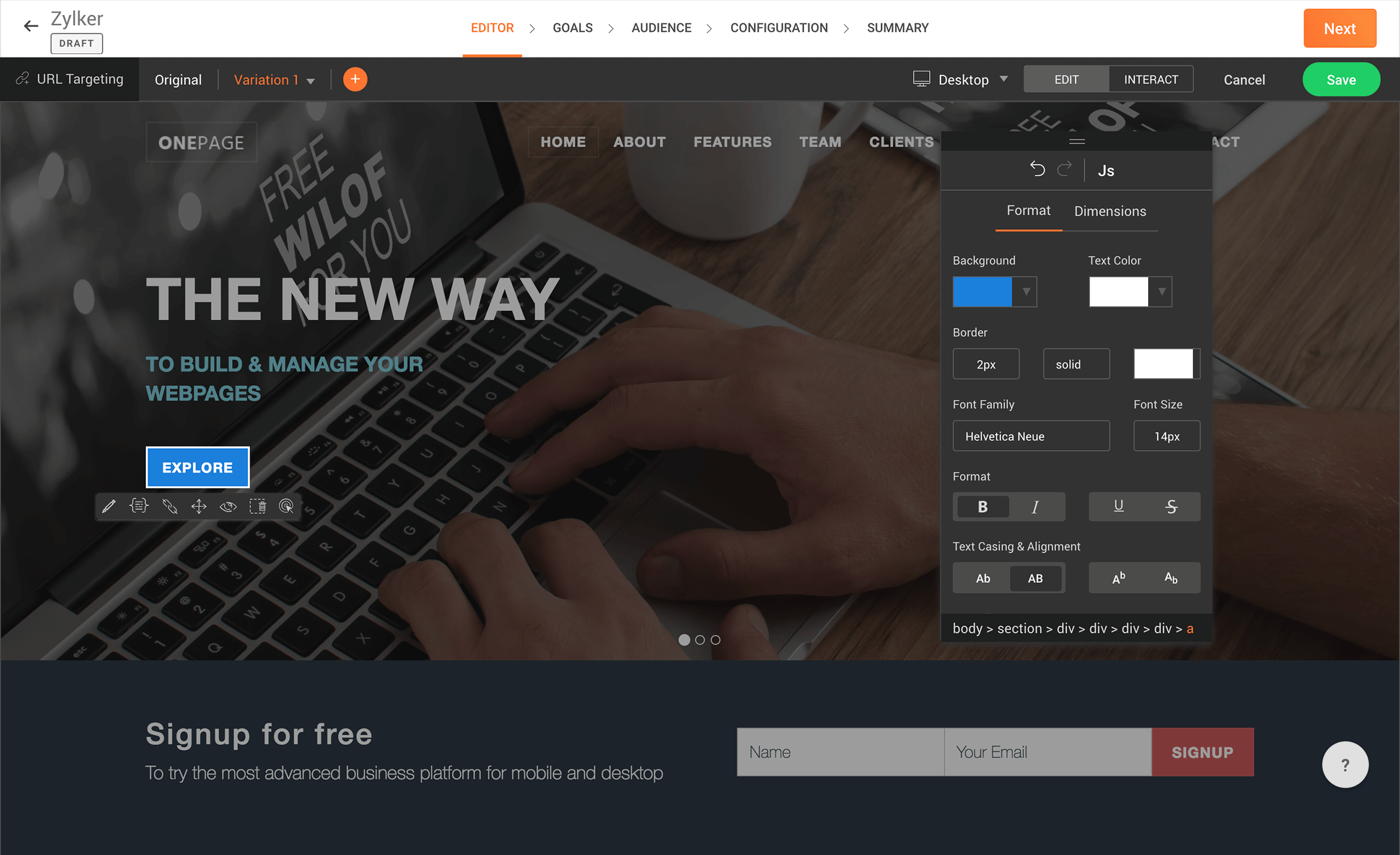 Measure Your Website's Vital Stats
In addition to tracking clicks, engagements, page views and events, we help you monitor your website revenue. Just set a revenue goal to compare each variation. The buck stops here.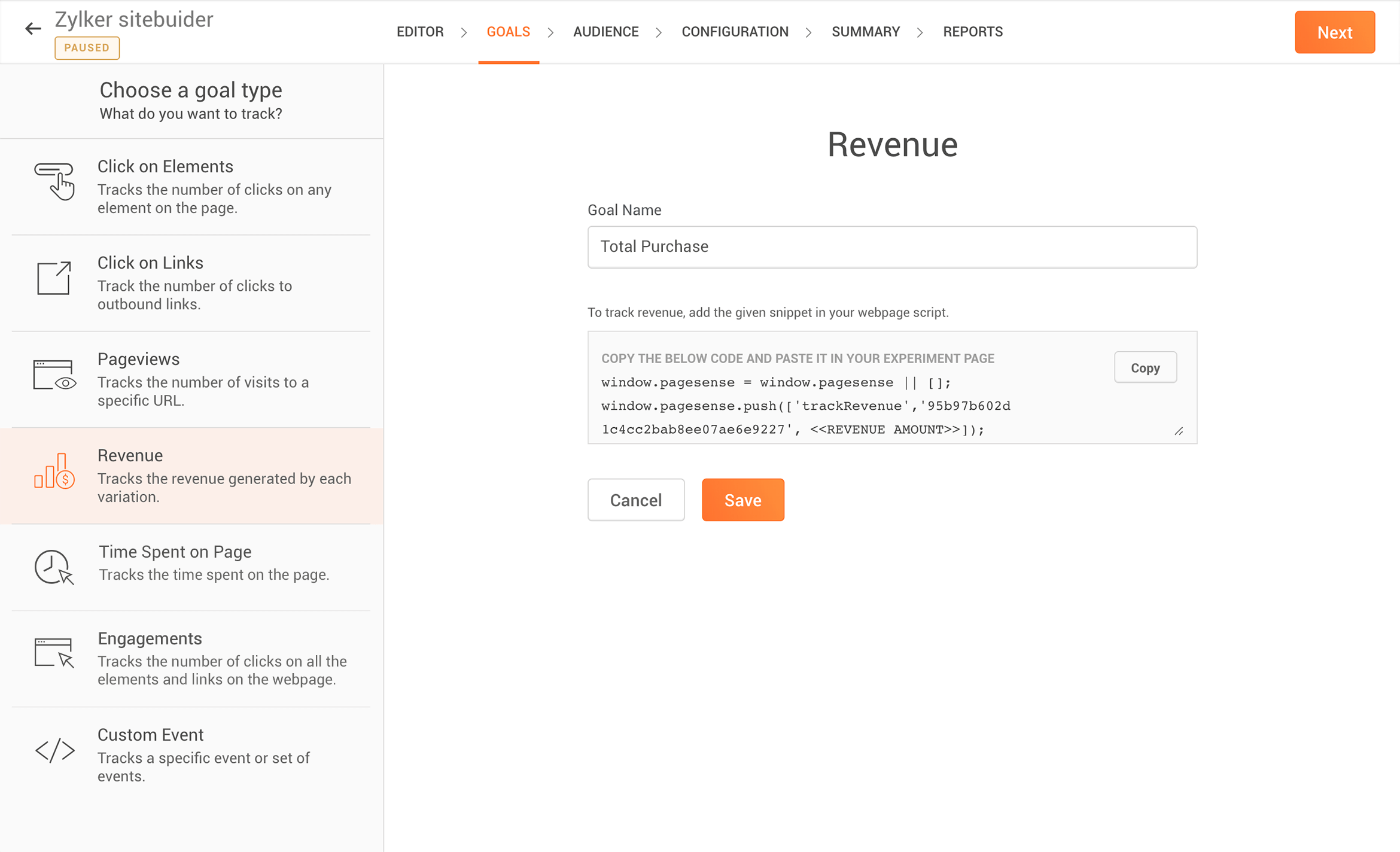 Target Audience Segments
Experiment with your desired audience size—large or small. Target a specific visitor segment for your experiments to discover what works best for them. Choose any of our pre-set audience segments or customize your own.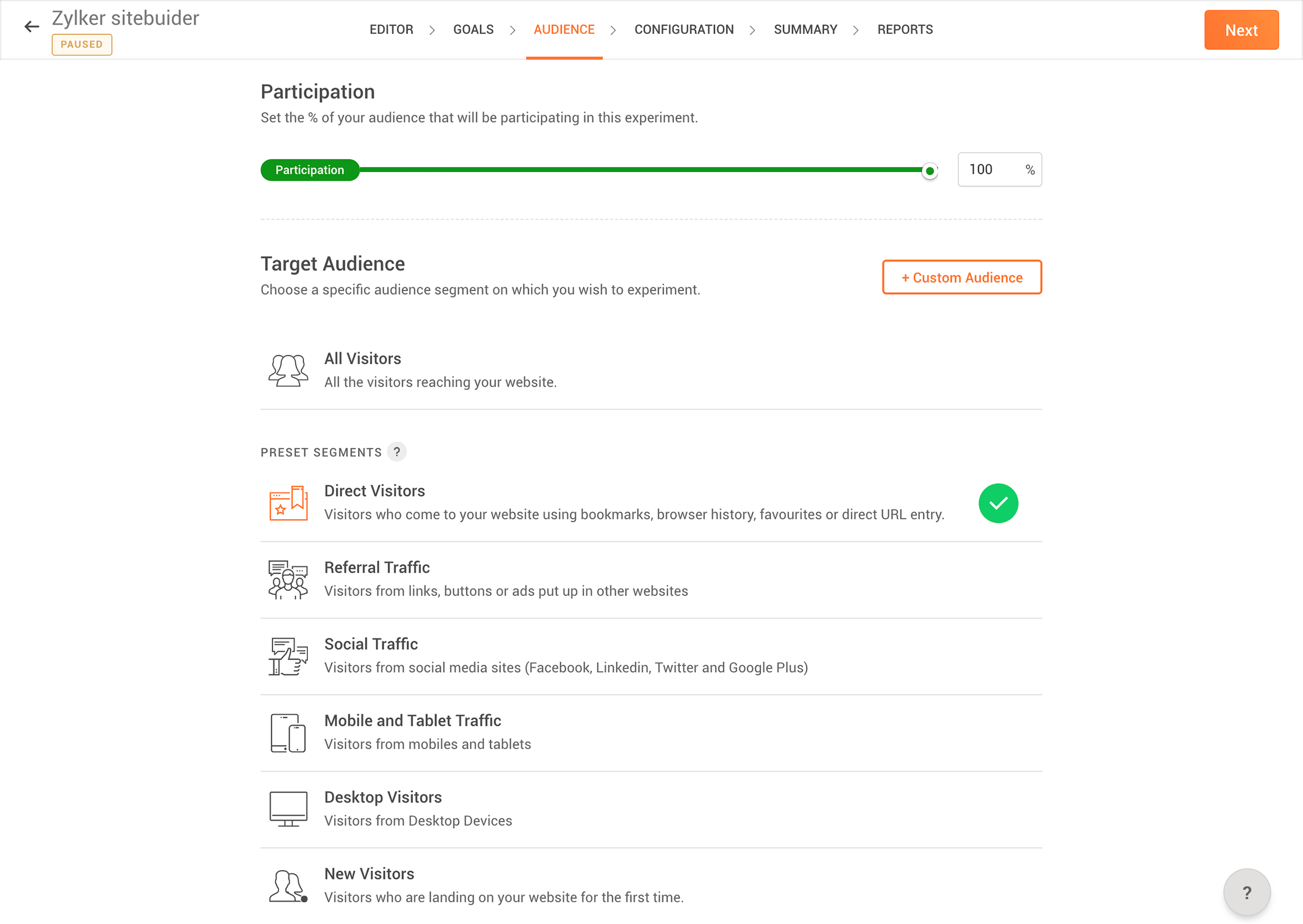 Split URL Test—For Bigger Changes
Split-test two or more web pages with different layouts to see which generates higher conversions.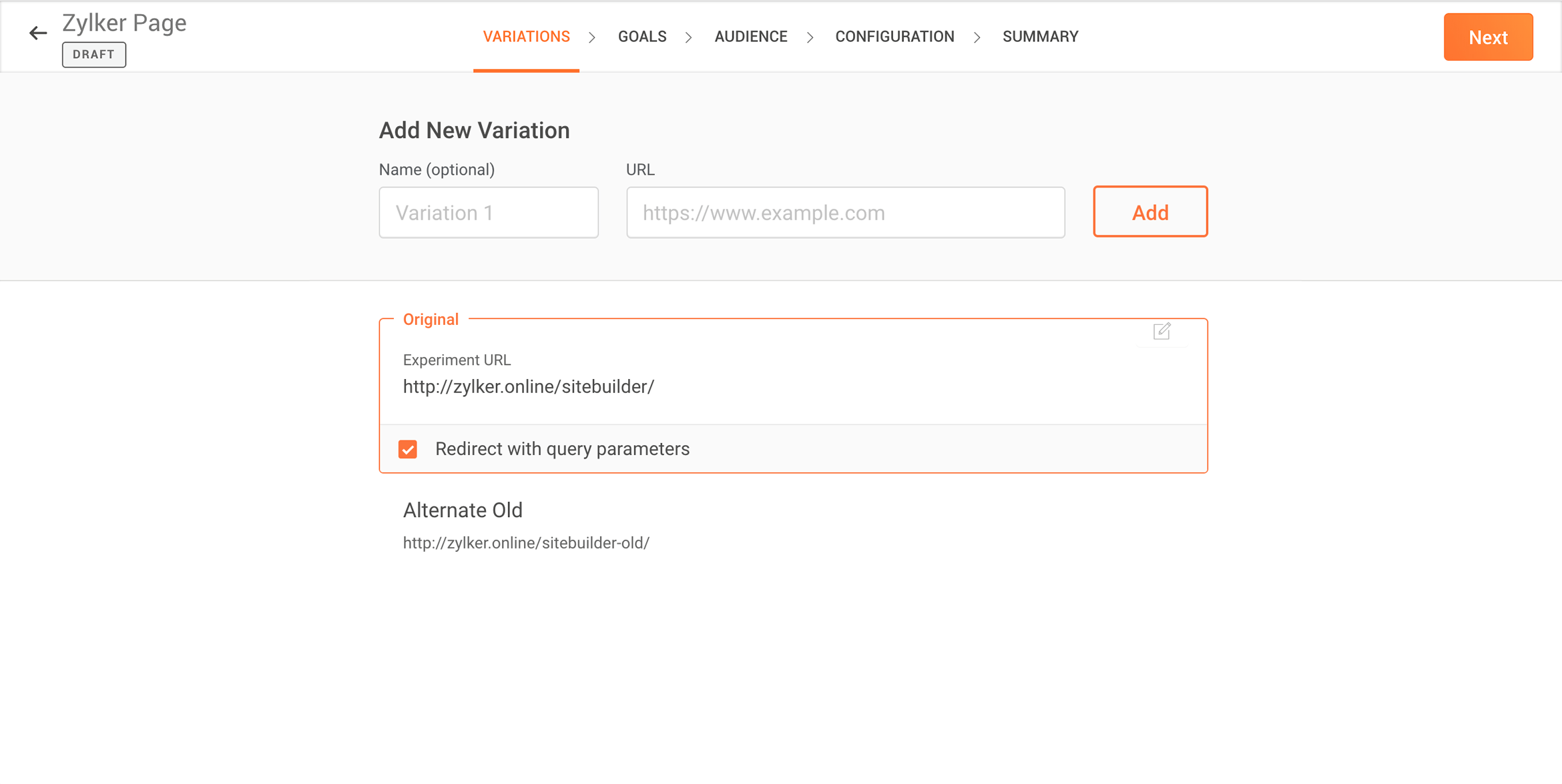 Detailed Reporting
A lot goes on under the hood, but it's the dashboard's numbers that give an idea of what's really going on. PageSense's detailed reports do the same. They guide you stat-by-stat through your web page's performance. Learn why a particular variation wins over the others.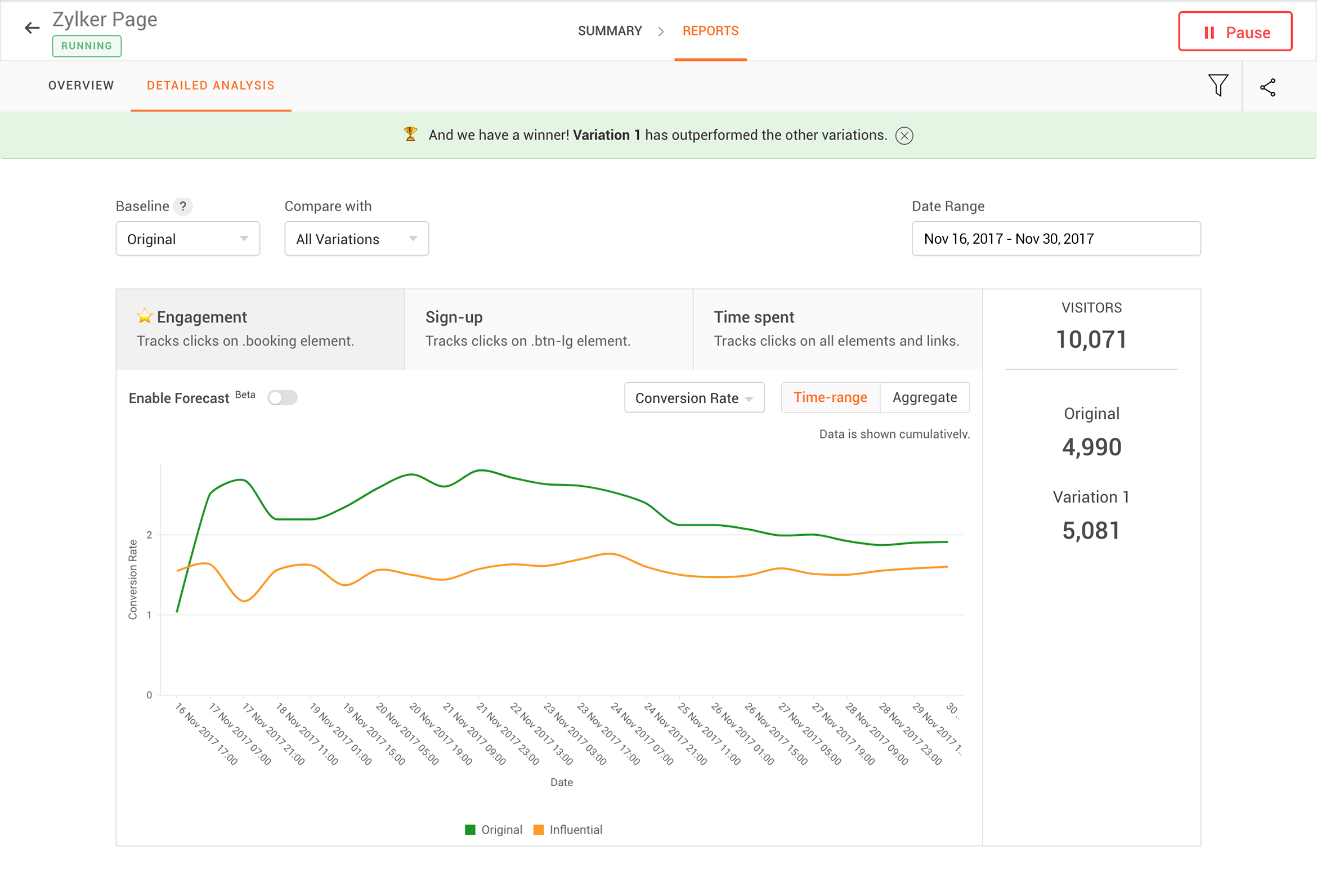 Flexible Report Segmentation
Filter reports to view the behaviors of a specific set of visitors using our predefined segments, or create your own custom filter.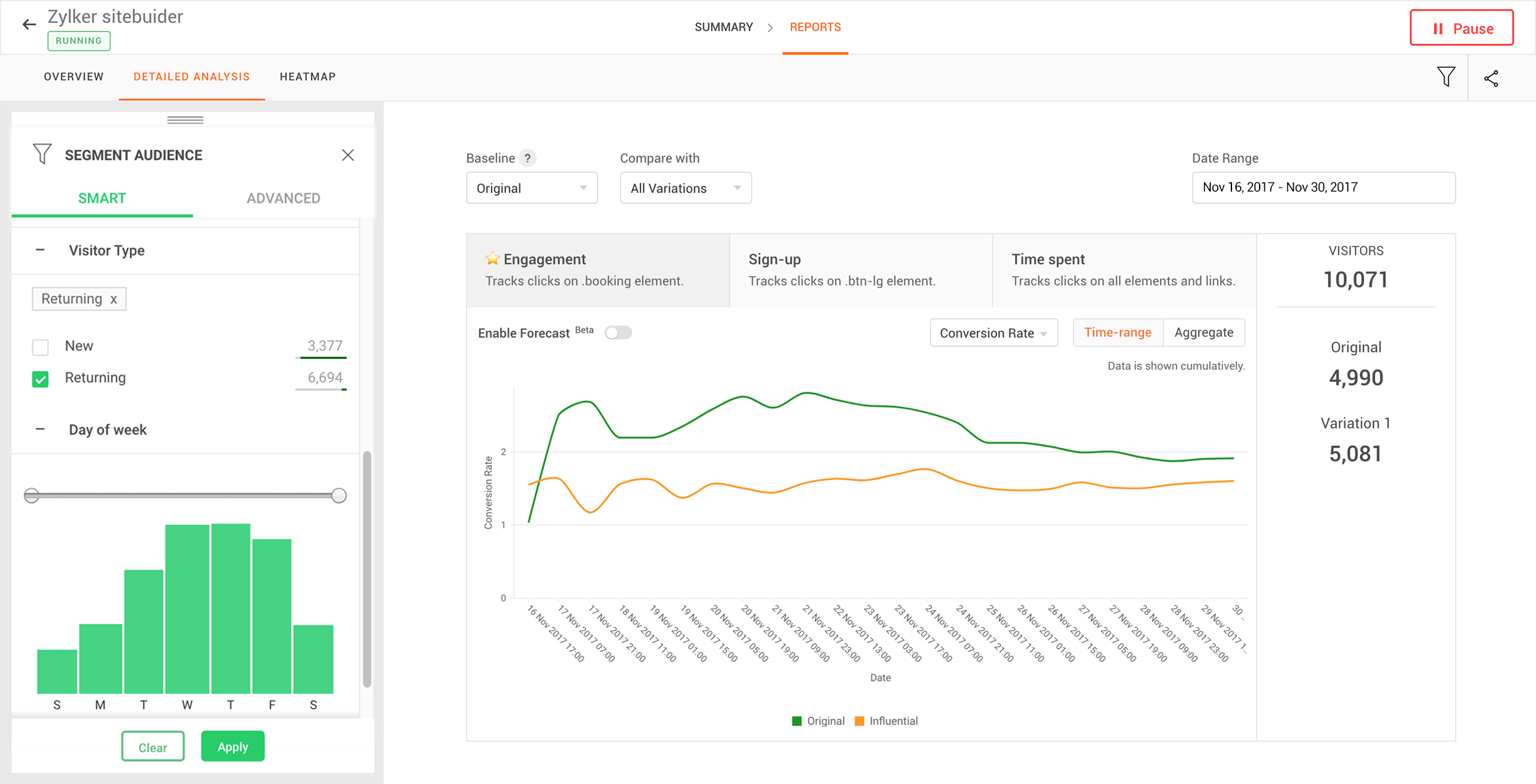 Variation Specific Heatmap
Cover your bases. Enable heatmap within each test to find out how your visitors are interacting with each variation.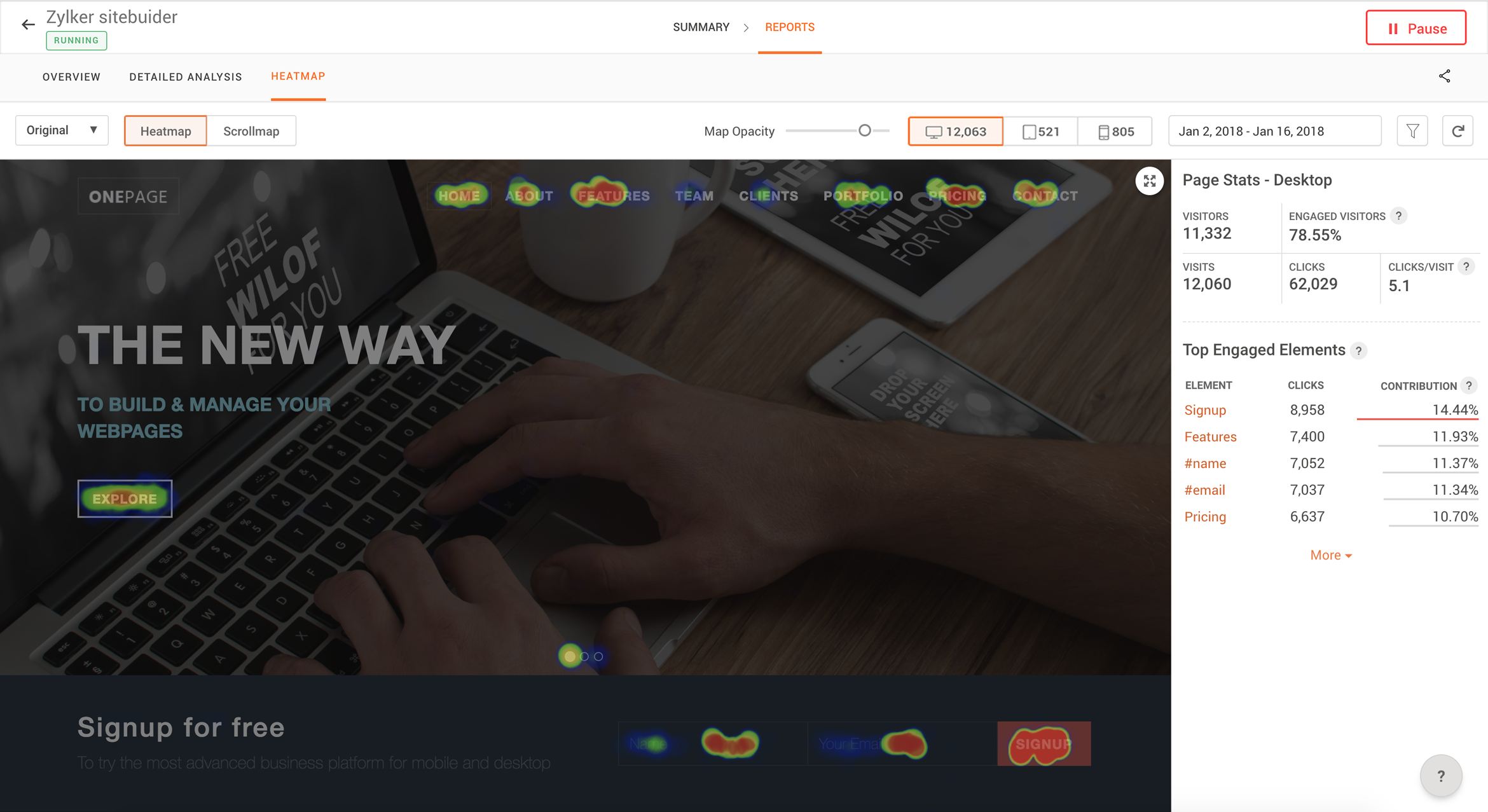 Follow Forecast To Stay Ahead
Follow the conversion rate trend each variation might take. Make decisions on the fly to suit market dynamics even before the test concludes.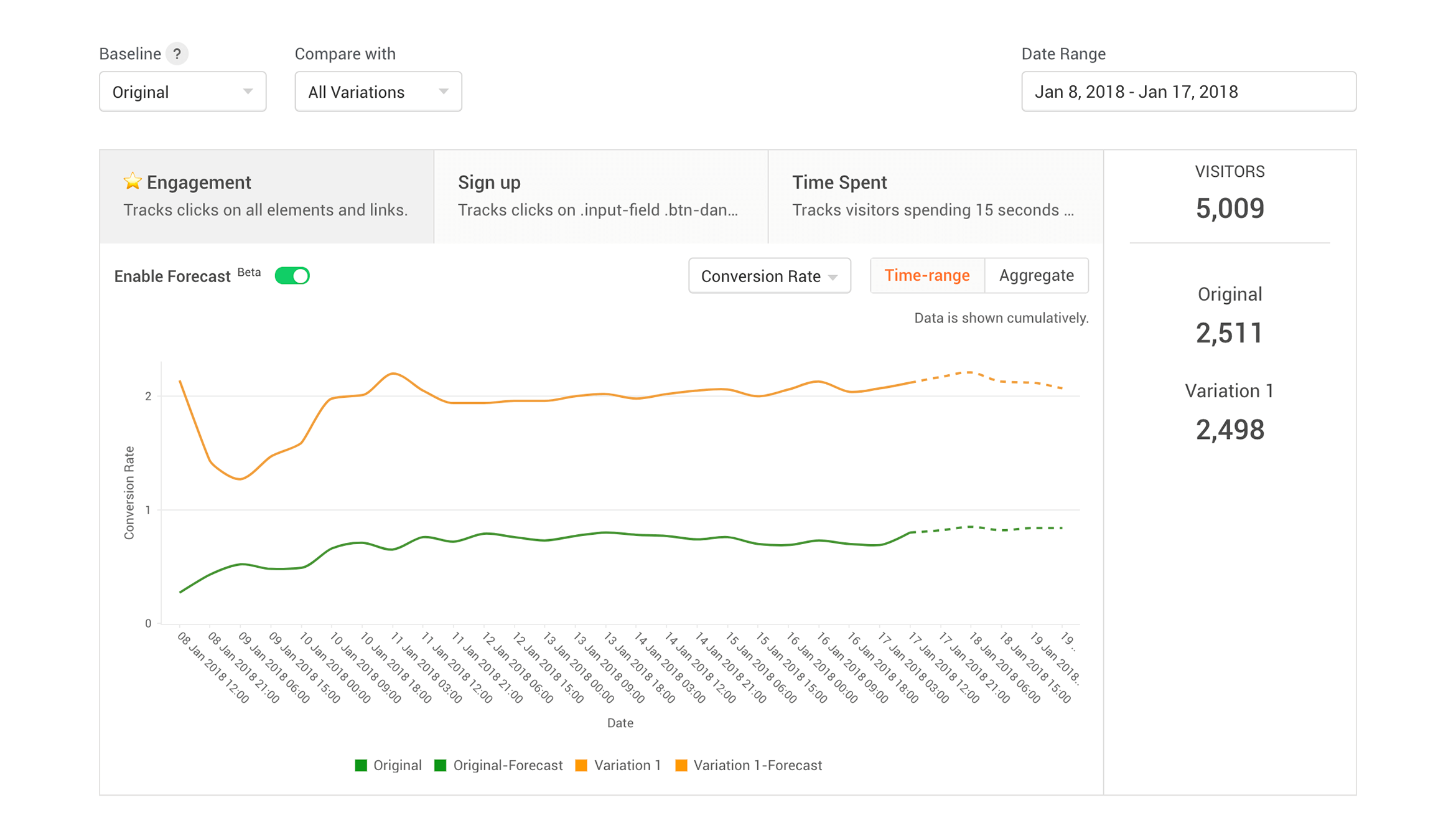 Find the web page variation that gets you maximum conversions
Get Started