Watch how visitors interact with your site
Get a video recording of what your visitors do on your website while you're chatting with them. Play, pause, and replay the video to analyze their behavior, like navigation, click, and scroll patterns. Plus, you can see where your visitors get stuck and what makes them leave, so you can help them out with more context.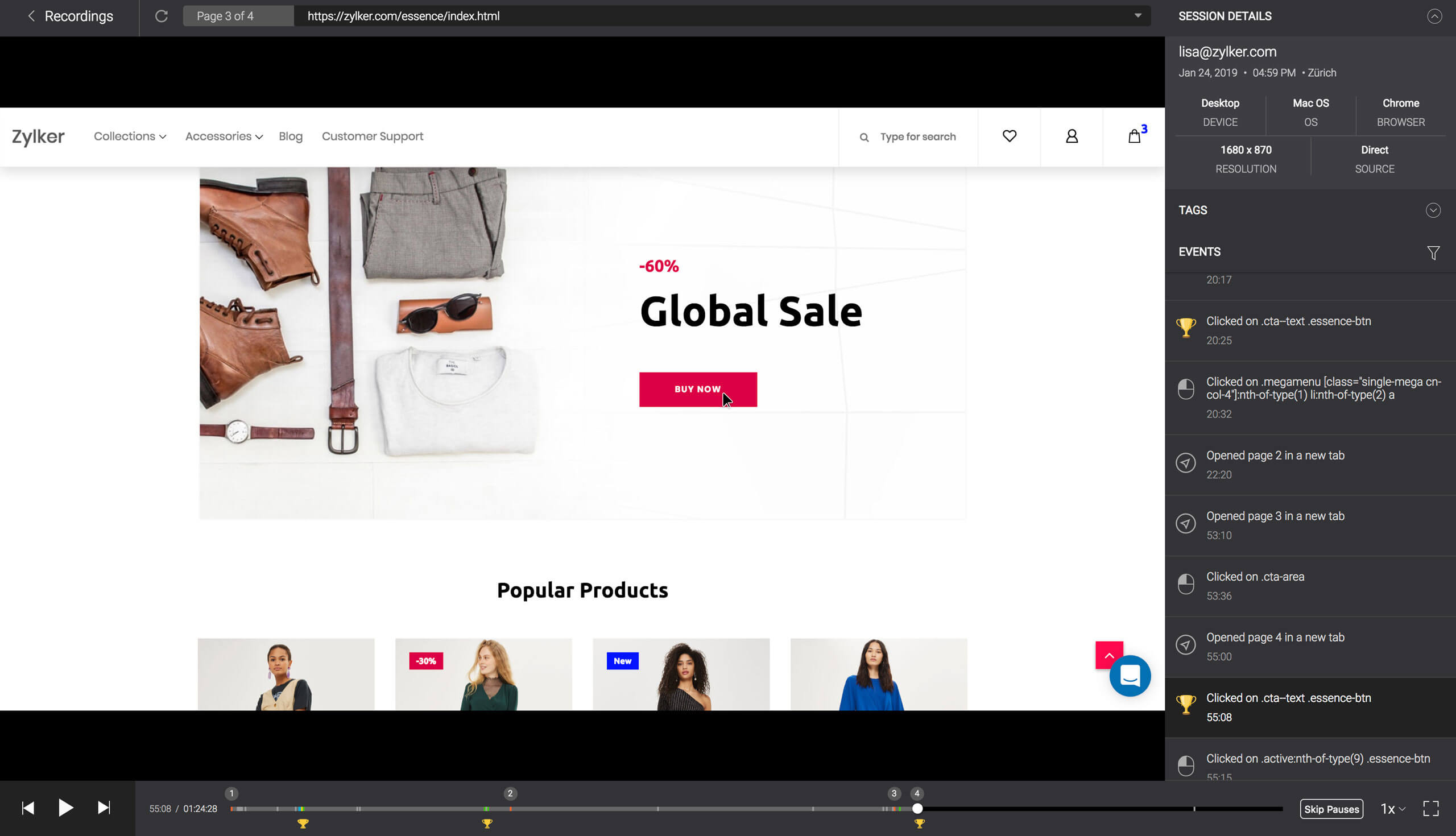 Get a complete picture of a visitor's journey
Track how visitors perform sets of actions while on your website. Say you want your visitors to click on a "download now" button on one of your solution pages—you can observe what makes them click on the button, what stops them from doing it, and where they get stuck, to optimize your website experience.
Trigger contextual emails or messages
Send relevant and personalized emails and messages from Intercom, based on your visitors' behavior and the goals they've achieved. This way, you can reengage your website visitors and increase your chance of conversion.