Create a poll for every occasion
Ratings, feedback, or lead gen—with our 10 customizable question types and drag-and-drop interface, you can create a website poll that matches your need within minutes.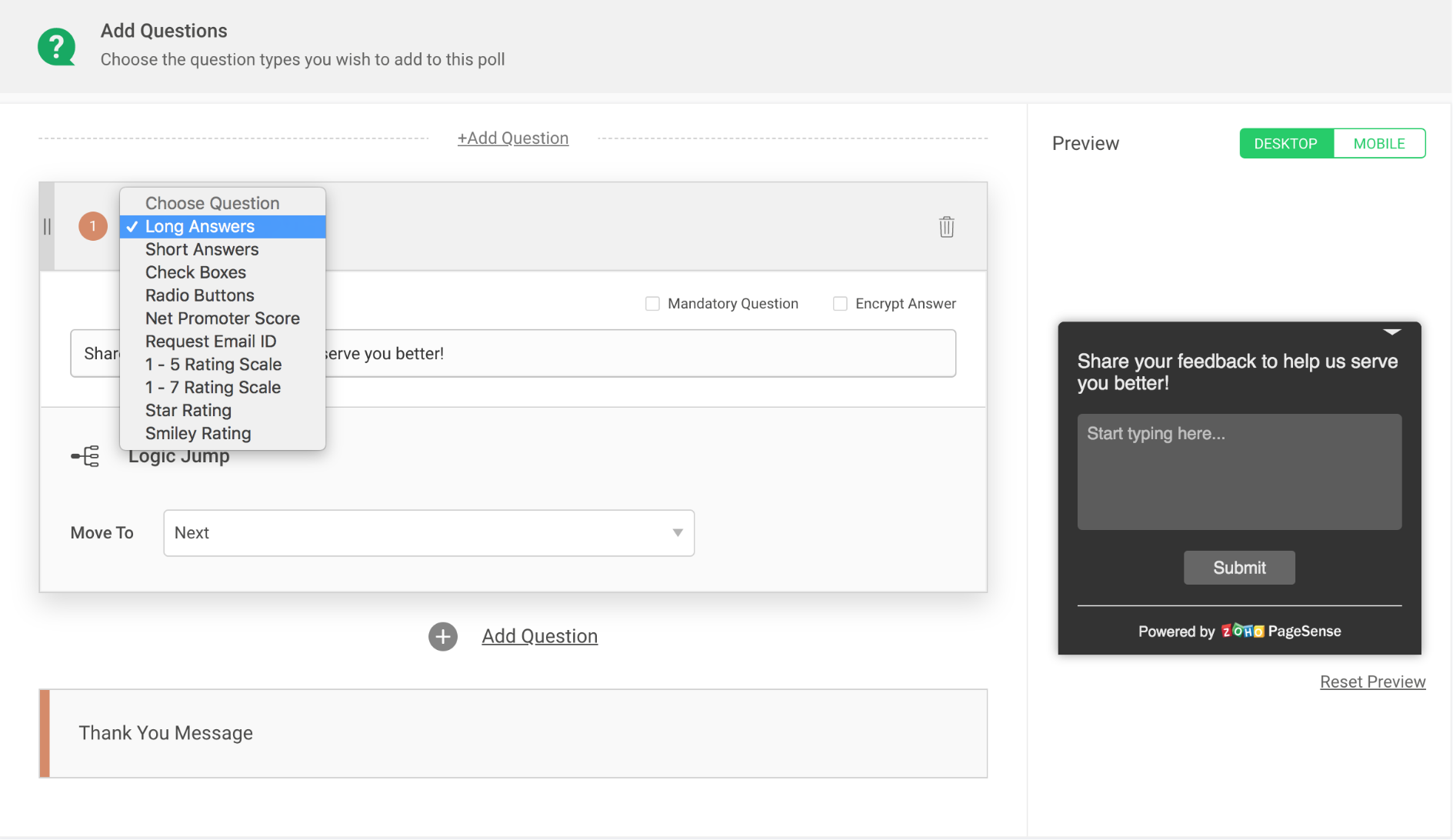 Launch trigger-based polls
Easily trigger the poll only when a specific condition is met—contribute to a more intuitive experience for your website visitor and increase the chance of successful submissions.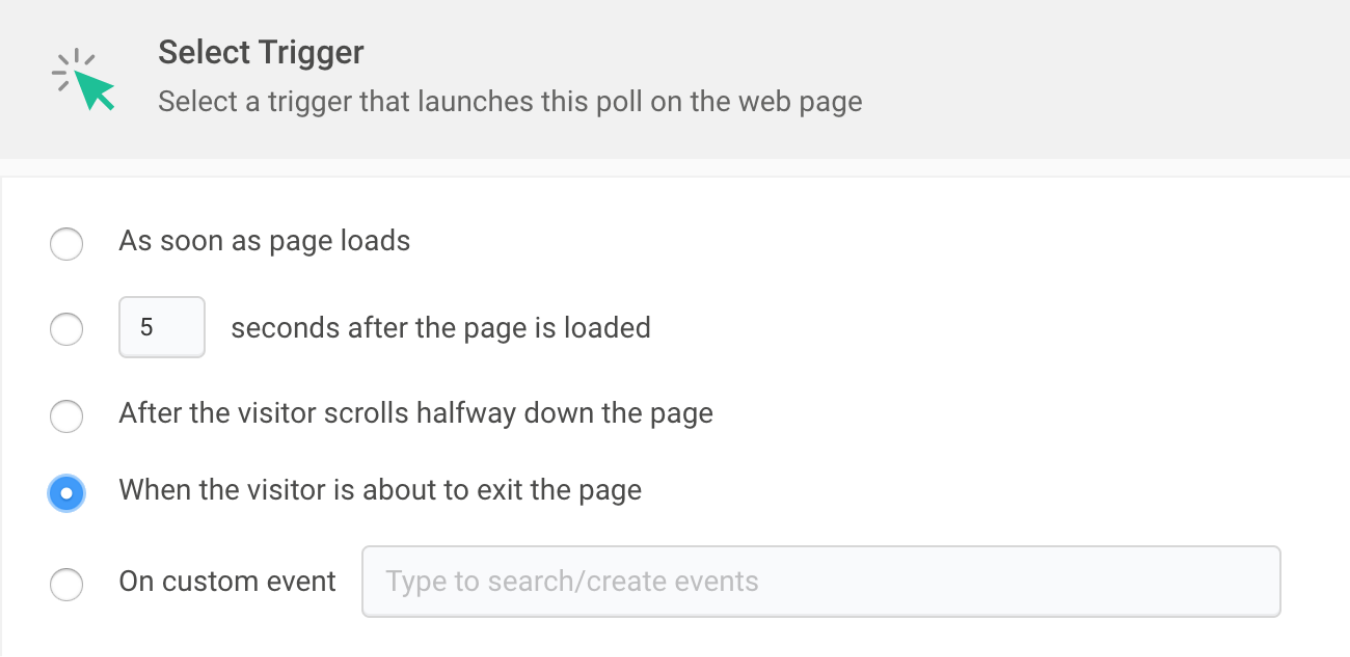 Net promoter score question
Quantify visitor feedback using NPS, smiley rating, and star rating question types to make informed marketing decisions.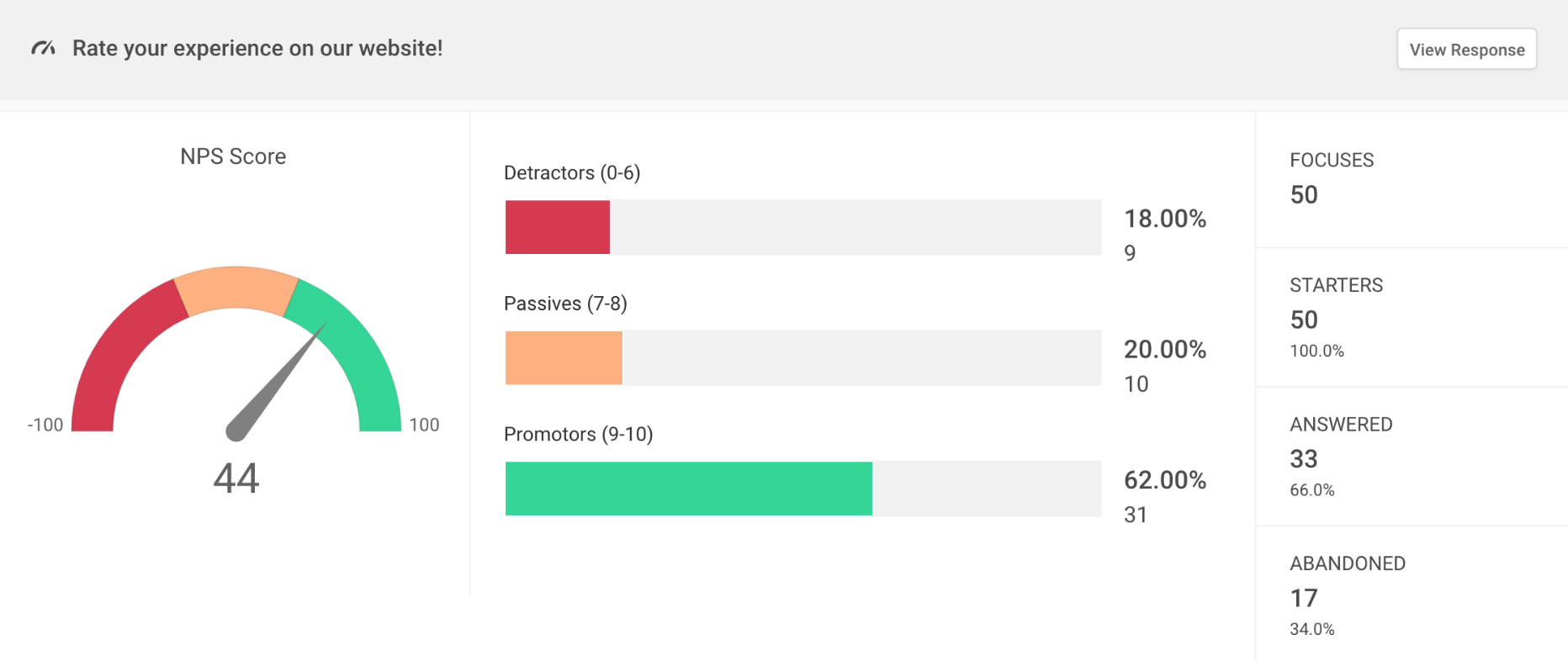 Customize the widget design
Tailor the poll to match your website design. Create a seamless and un-intrusive experience that motivates your visitor to share their feedback.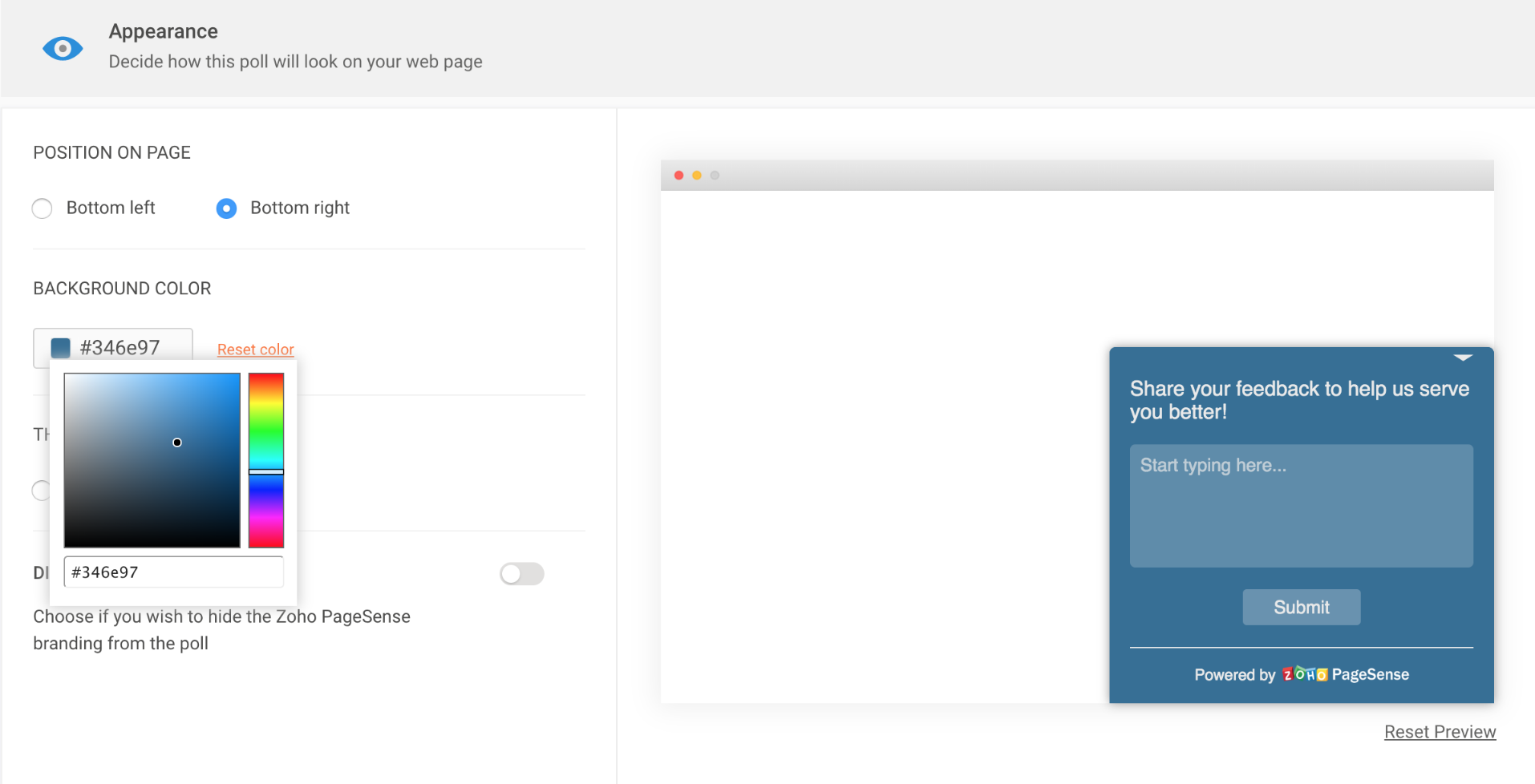 Run device-intuitive polls
Craft hassle-free responsive polls for your visitors who land on your website across desktop, tablet, and mobile devices.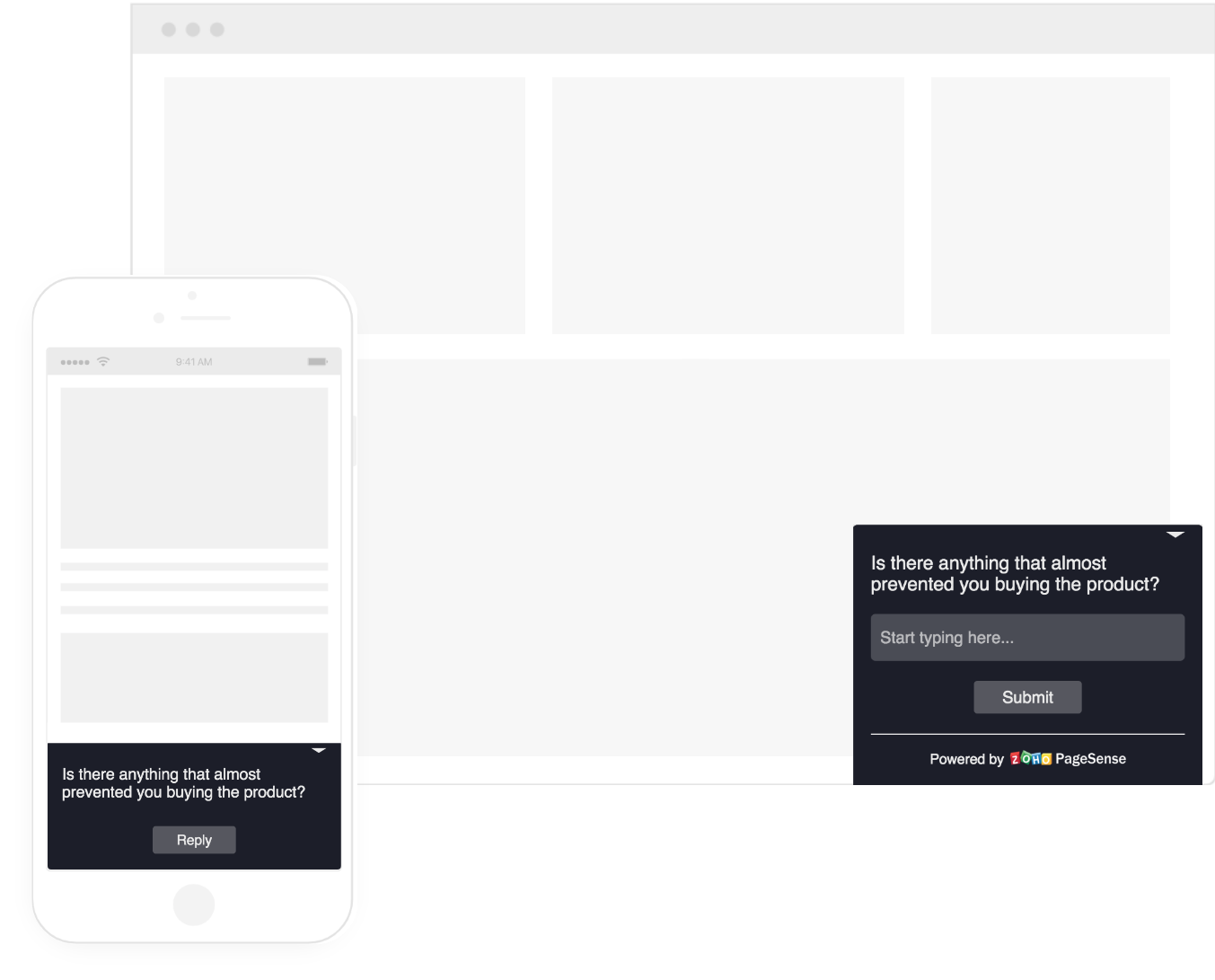 Visualize feedback for quick analysis
View the response of every visitor who fills out the poll. With our wordclouds and charts, easily see a compilation of all the responses instead of combing through thousands of indvidual answers.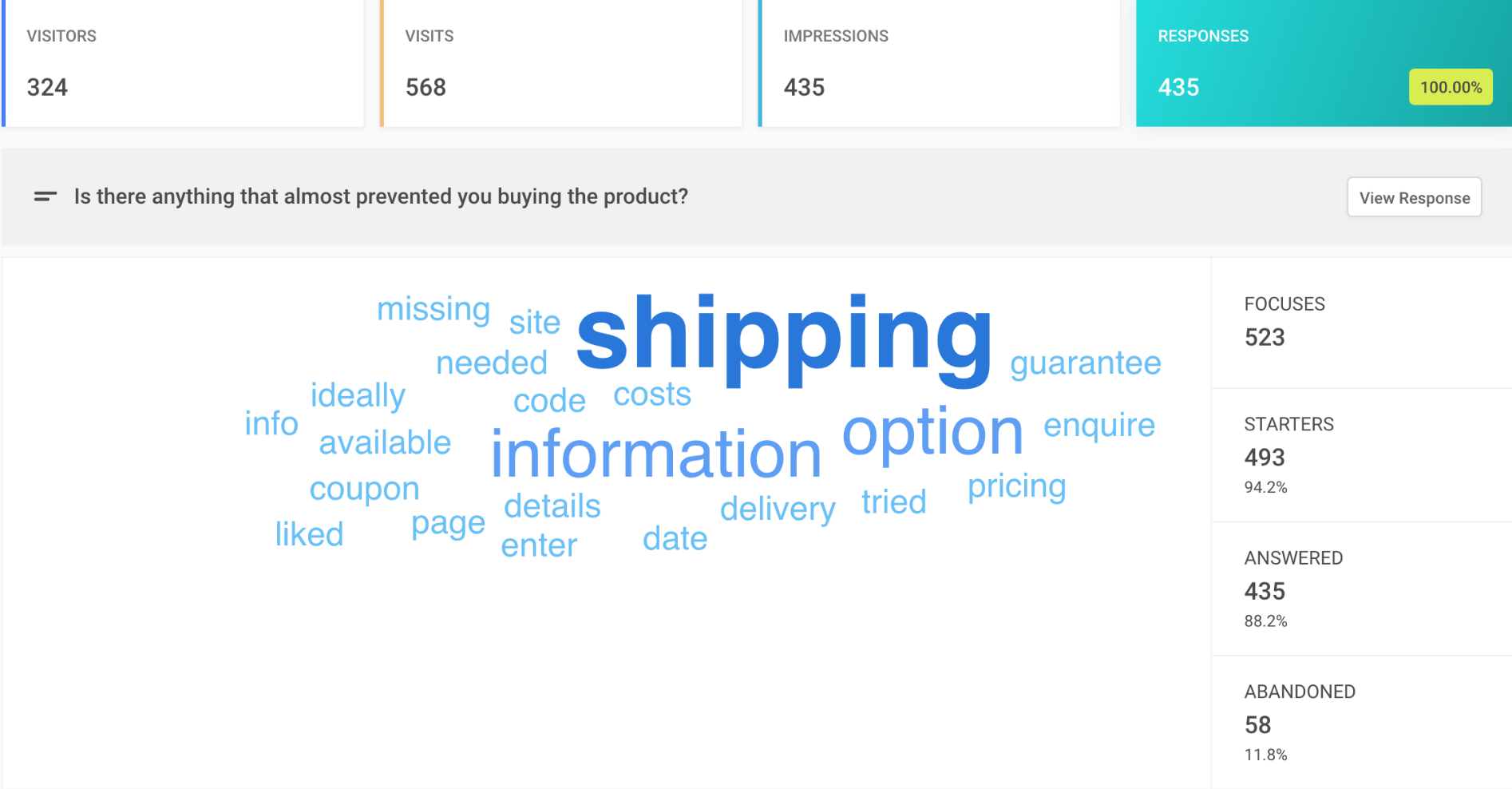 Stop guessing—start asking your visitors what they want.
RUN A POLL NOW