Read why SimStudios switched to Zoho PageSense after trying out 5-10 other optimization tools.
SimStudios

Business simulation based
corporate training

Location

The United States of America

CHALLENGES

High bounce rate
Low conversion rate

Features used in PageSense

A/B testing
Heatmaps

Result

Increased conversion rates by 22%
Bounce rate lowered by 200%
What's SimStudios all about?
Simulation Studios writes and delivers business simulation based corporate training that is used within Fortune 500 companies for leadership development, business acumen, and change management training & development. We are a boutique company by design and have a very close relationship with our customers.
What are some of the challenges you faced in optimizing your website?
Simulation Studios is more of a product and services company than a marketing and sales company. Thus, we are very dependent on our website. We were challenged with finding simple yet effective tools that could provide website optimization insights such as page preference, visitor behavior and more. Zoho PageSense is the perfect balance between ease of use, data sophistication, and digestible reporting. PageSense is the best tool we've found.
Have you used any other Conversion Rate Optimization software before? If yes, how did the switch to Zoho PageSense happen? Also, which are the areas you think PageSense is better than the rest?
We have tested around 5-10 other tools. The switch to PageSense actually happened at a Zoholics event in Austin. I attended a session on Site Marketing and was completely blown away by what the presenters demonstrated. Right there, while in the audience, I uploaded the PageSense code and was gathering data in under 5 minutes. It was really that simple. I have since uninstalled other tools. PageSense is superior in its simplicity sophistication, and focus. PageSense takes care of all the statistical requirements, provides suggested metrics to measure, and the reporting is fantastic: Insightful, simple, and immediately useable. There is nothing overwhelming. If we choose, we can dig down into the details if needed. A sensational tool for web optimization.
How has using Zoho PageSense helped your business? Have you used any specific features to boost your conversion rate?
We have made substantial changes to our website. Using A/B testing, we increased our conversion rates by an average of about 22% in the first week alone. Visitor behavior (heat maps, etc...) also helped us realize substantially problematic sections of our website. Thanks to this insight, our bounce rate has been lowered by over 200%. Finally, we were wasting over $500 per month on Adwords that was caught thanks to PageSense.
What are your favorite features in PageSense?
This is hard and is like asking about a favorite band. I love it all. This might not be a feature, but its something that should be considered: PageSense lets users step slowly into the tools you want to use and doesn't get in your way with tools you don't need. I can easily add one tool at a time. This prevents confusion and data/information mismanagement. If I called it a feature, I'd call it an adjustable focus.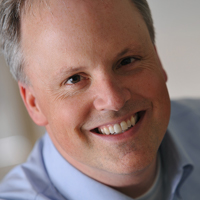 Bill Hall, President of Simulation Studios
"Zoho PageSense is the single best tool I've found to measure my website's effectiveness. I've used various website optimization tools in the past that were either over complicated or ineffective. PageSense strikes the perfect balance of simplicity, clarity, and effectiveness."