Record and Watch Everything
PageSense records and reproduces real user experiences on your website. We help you make smarter layout choices that help increase conversions.
Use Powerful Segmentation
Filter recordings to view the behavior of audiences you're interested in. With a few clicks, you can watch how specific visitor segments interact with your website.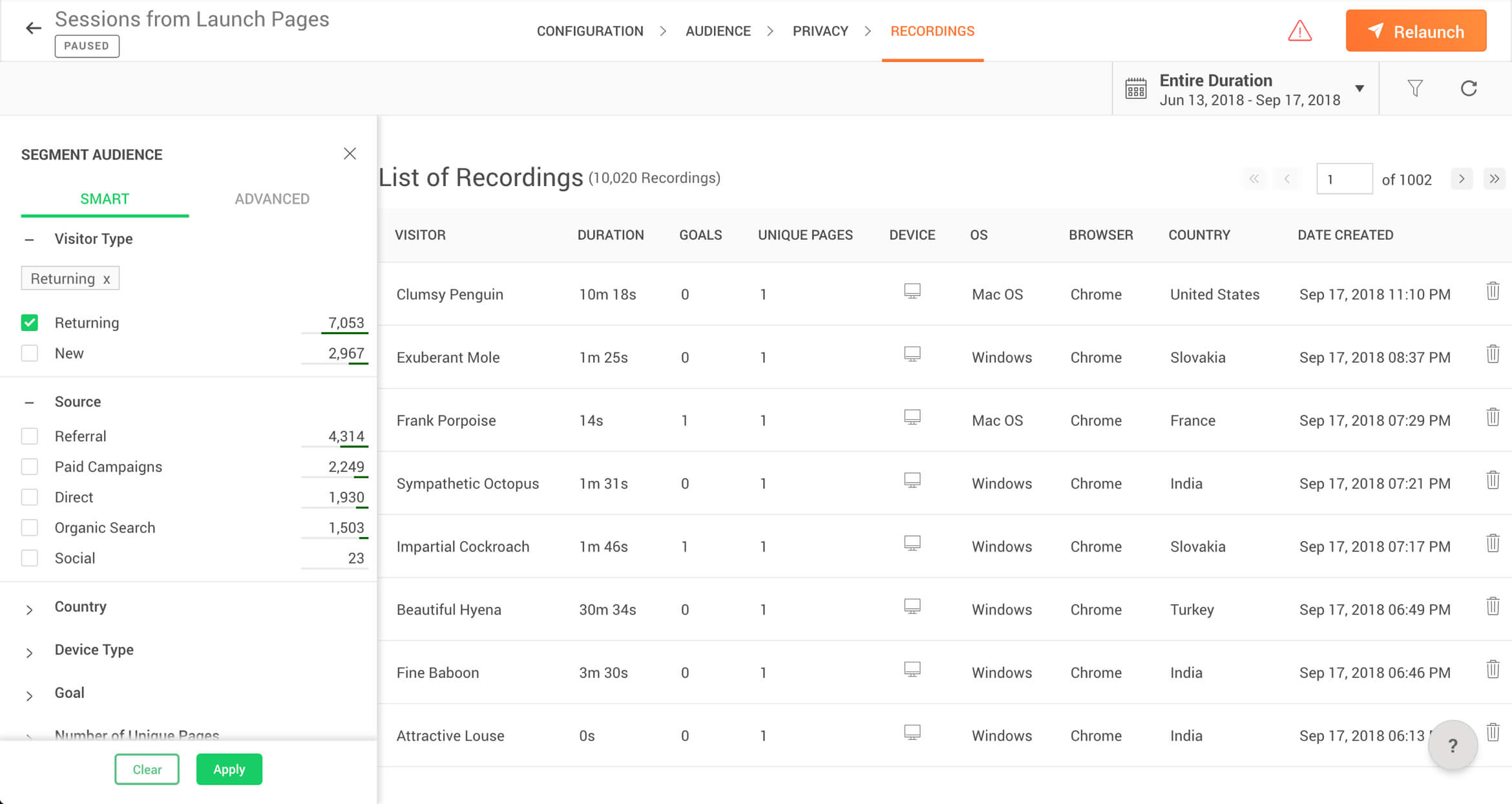 View Navigation Between Tabs
View your visitors' session recordings, even if they navigate through website pages spread across multiple tabs.

Track Goals Achieved
See all the events and goals visitors have achieved in their sessions. Skip to specific events in the recording when you need to quickly view key visitor interactions. Also, filter sessions based on the goals achieved by visitors.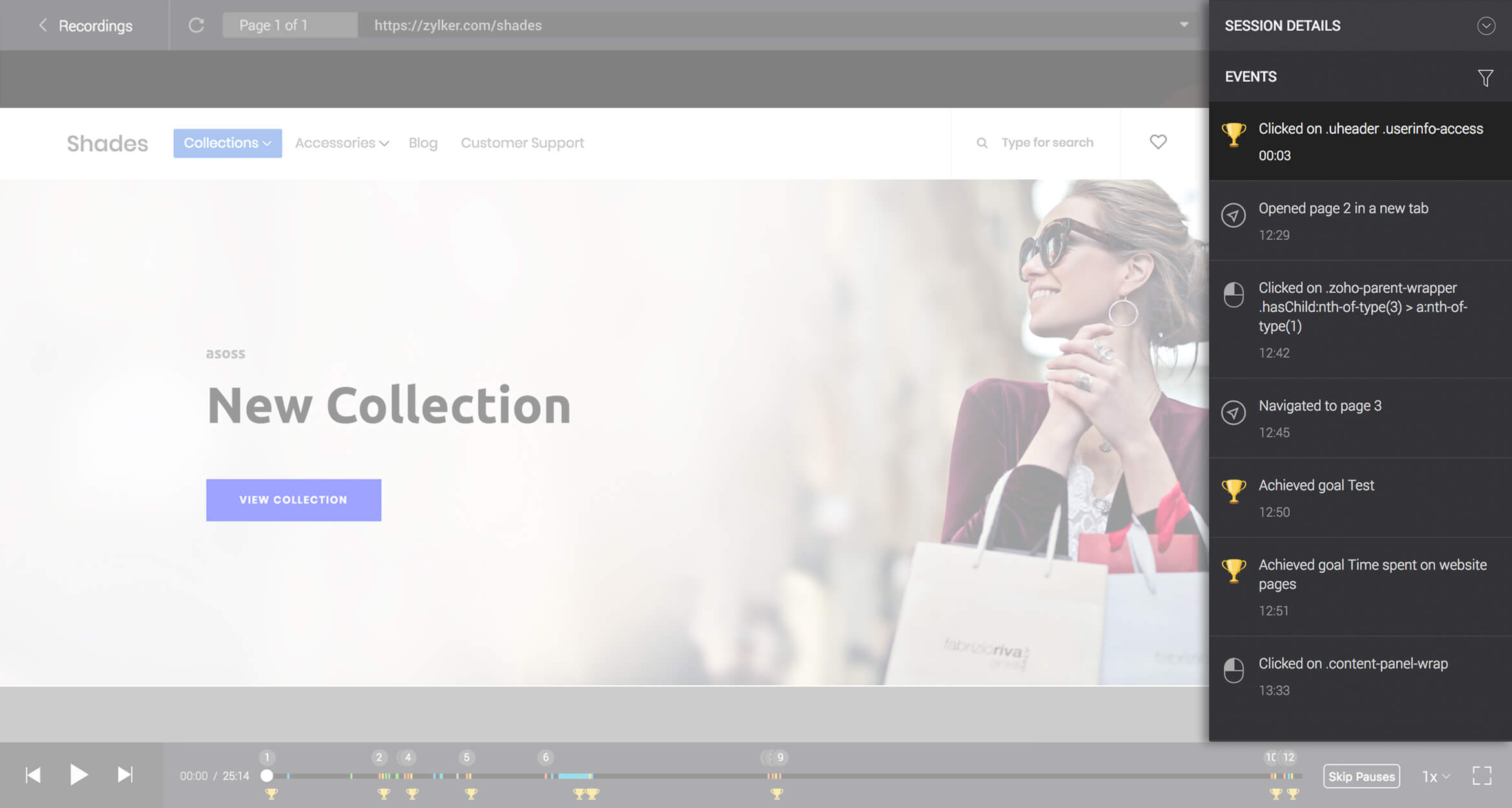 Provide Complete Privacy
Mask any website elements that you don't want to record. What more—all IPs are anonymized, no keystrokes are recorded, and you can let your visitor choose to opt-in to be tracked.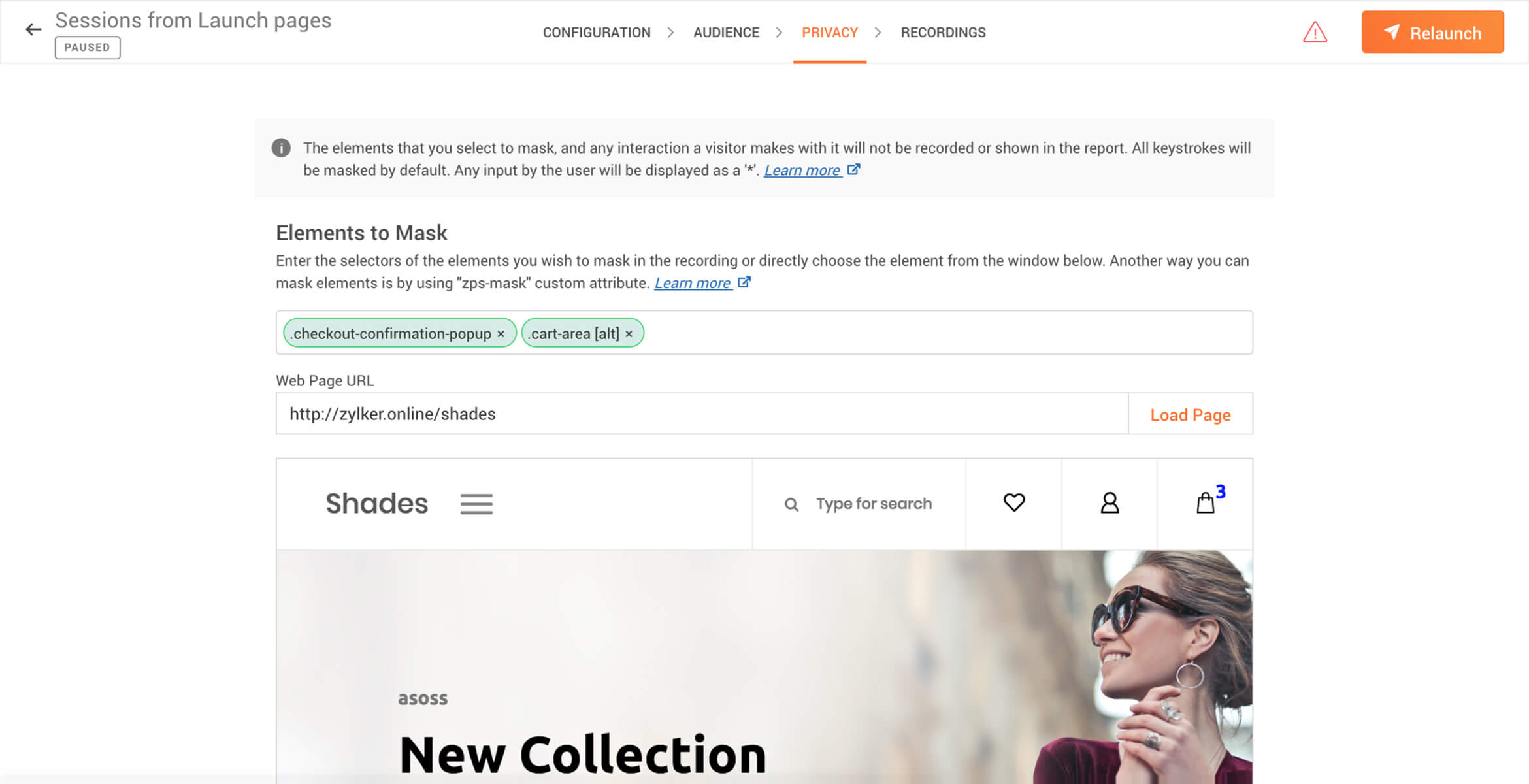 Choose Your Audience
Target a specific visitor segment to record and learn what works best for them. Choose from any of our preset audience segments, or customize one of your own.