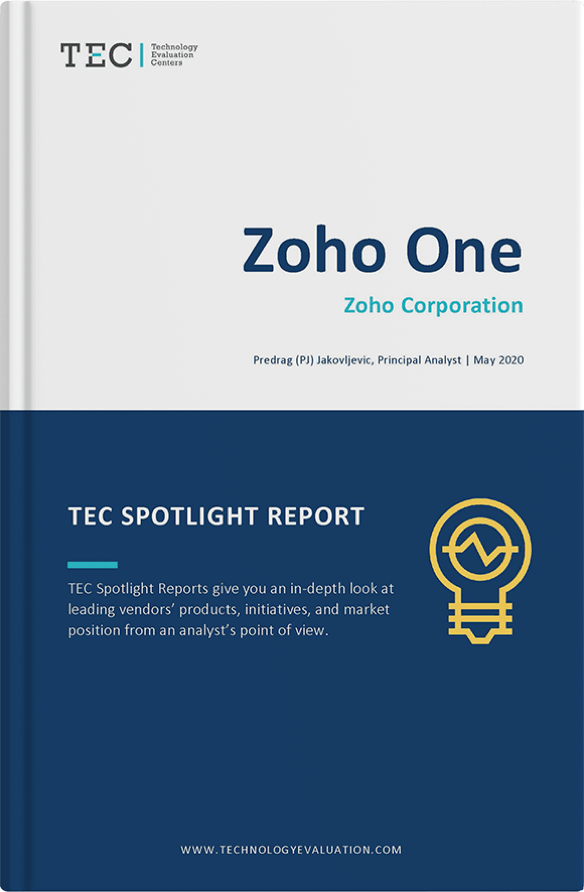 Analyst Report
TEC Zoho One Spotlight Report 2020
Managing the complex web of stand-alone software solutions built by different companies can get in the way of doing business efficiently. The solution to this could be Zoho One, a unified suite of cloud applications that run your business.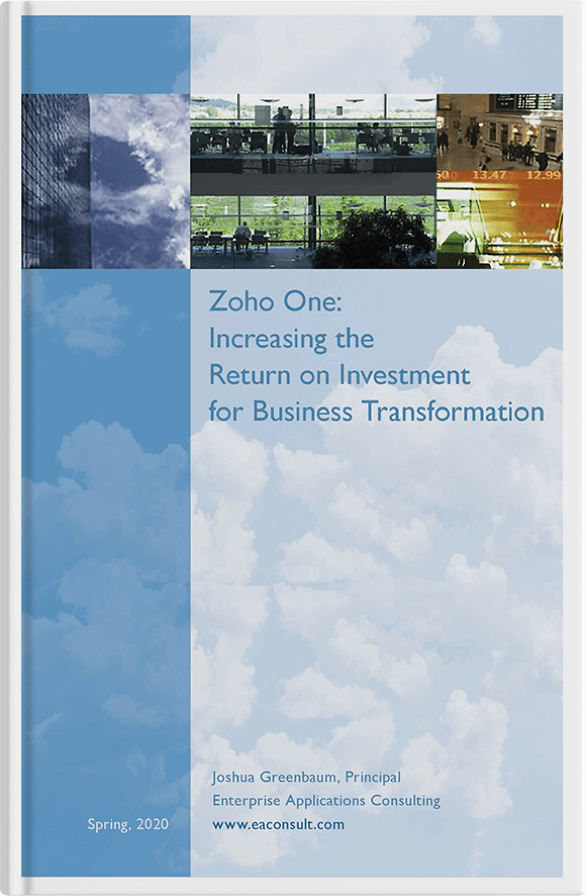 Analyst Report
Zoho One:
Increasing the ROI for business transformation
Learn how low cost but high value IT enterprise solutions like Zoho One can go a long way helping businesses of all types make more gains on their investment.