Communication
When working remote, keeping in contact with colleagues and customers is key. Zoho One gives your organization a set of versatile tools to meet every need.
Unified chat
Ask quick questions in 1-on-1 conversations or create team- or project-based channels to facilitate collaboration. Chat from a dedicated web or native app, or from integrated chat windows across all your Zoho One apps. Quickly switch from a chat to an audio or video call and share your screen as needed.
Video conferences and meetings
Schedule and host video conferences and meetings with your team, customers, and partners. Record calls, conduct polls, and share screens. With Zoho One, meetings can be scheduled and launched from CRM, Zoho Mail, or Cliq, making it easier to get together with the right people.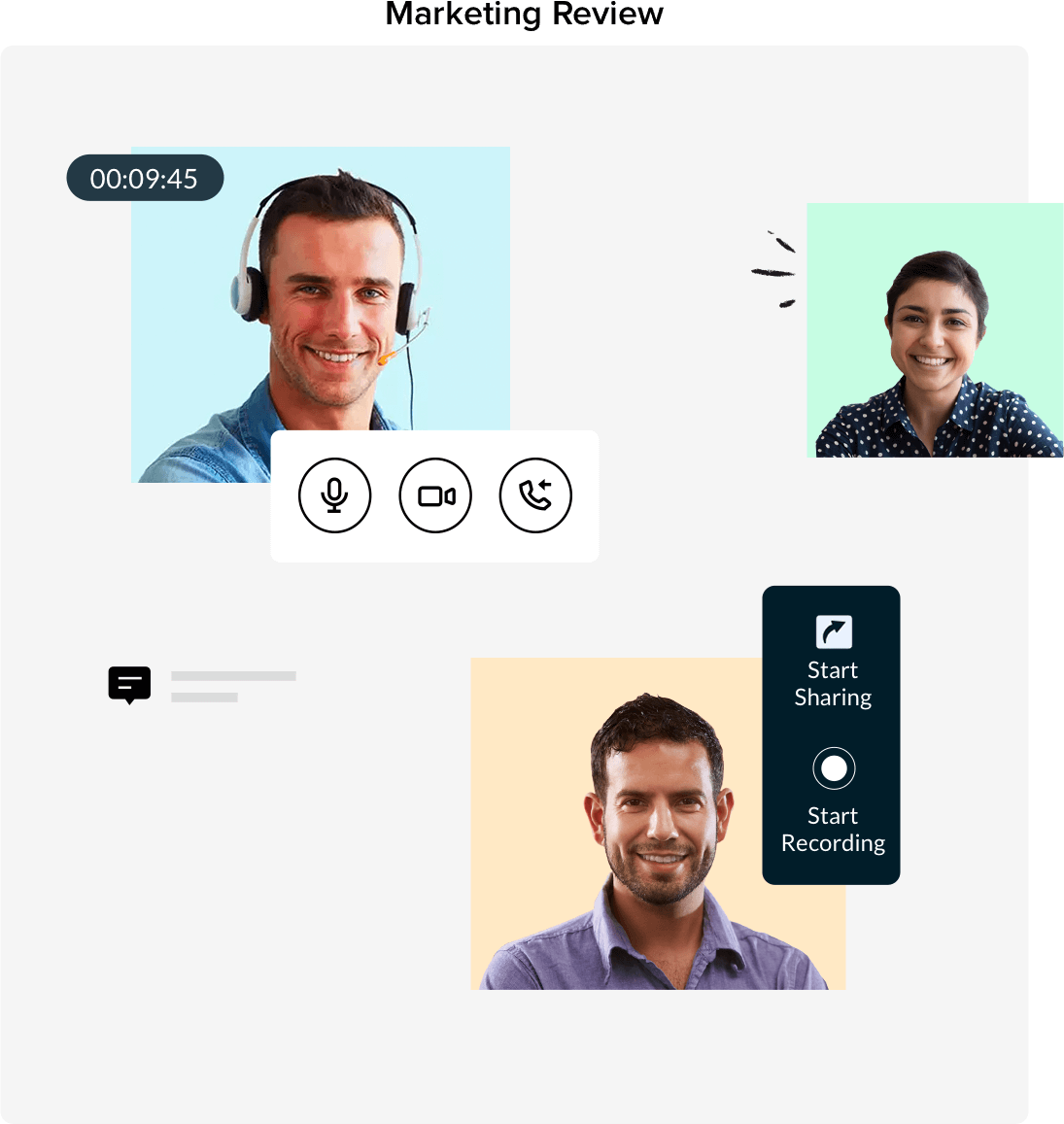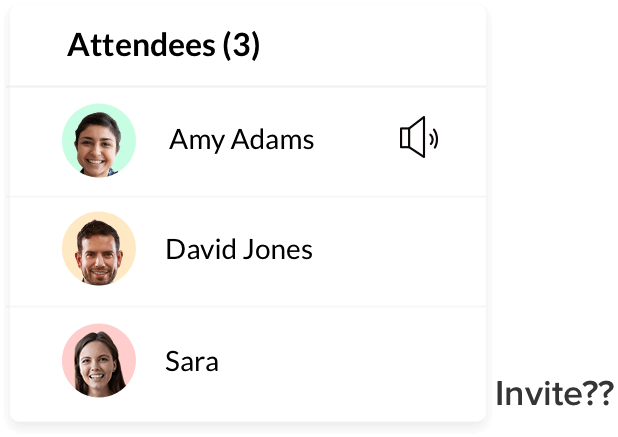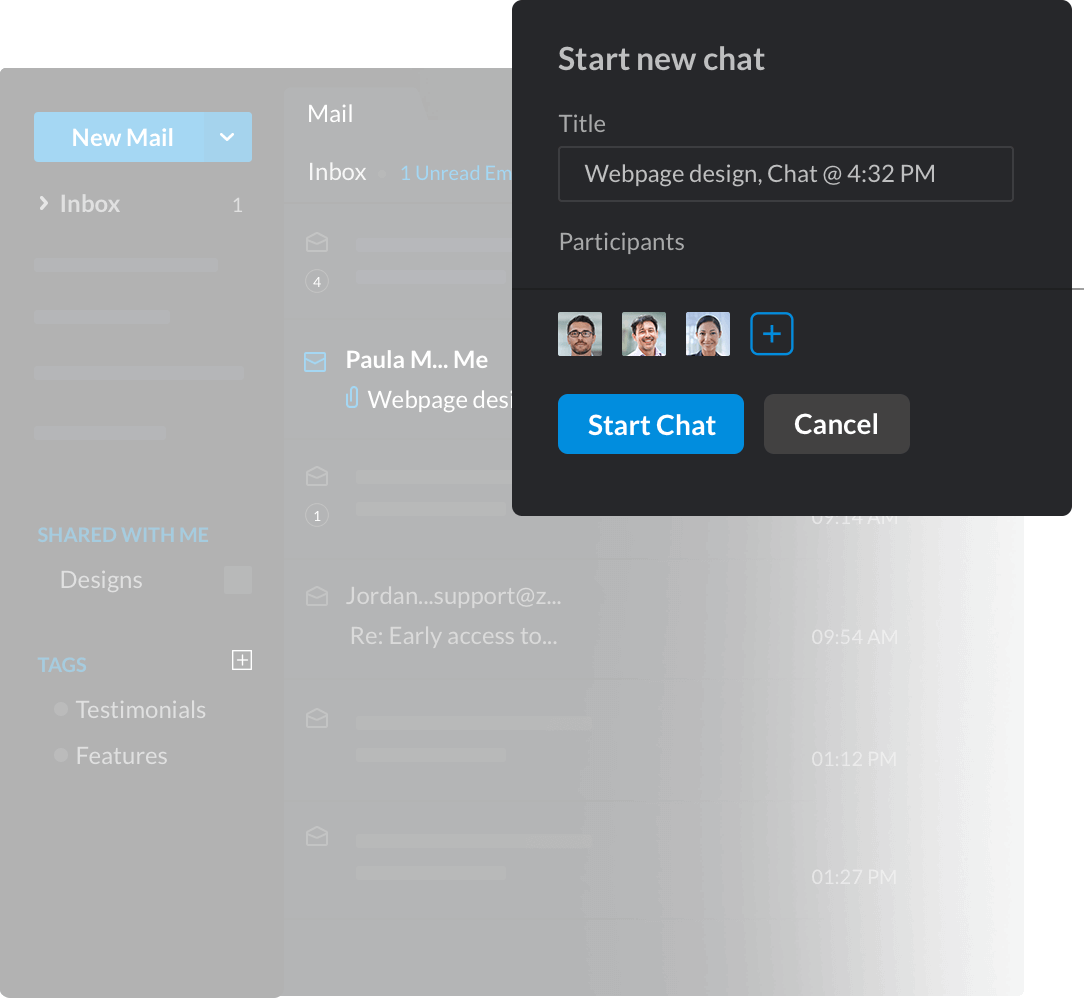 >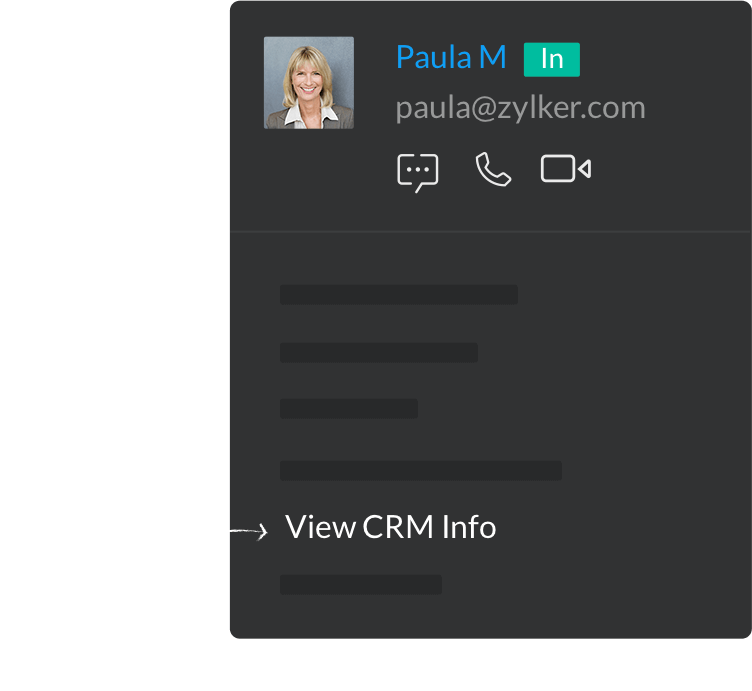 Smarter email
A smarter email integrates with other tools. Connect your email with your CRM and help desk so you can deliver better customer experiences. Turn emails into contextual chats with a single click so you can follow up quickly. Or schedule a video meeting from your inbox with the people in a thread rather than having to go to another app. Zoho Mail also includes a number of extensions so you can connect other Zoho and third-party apps.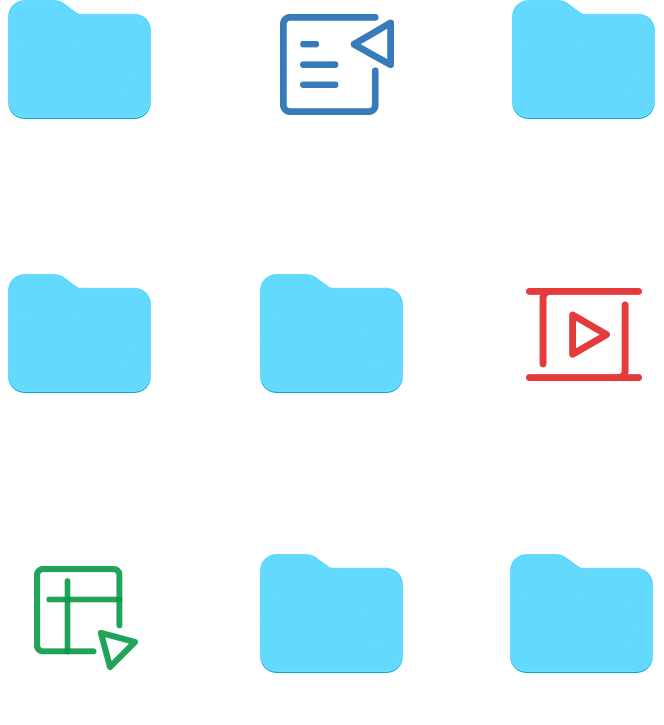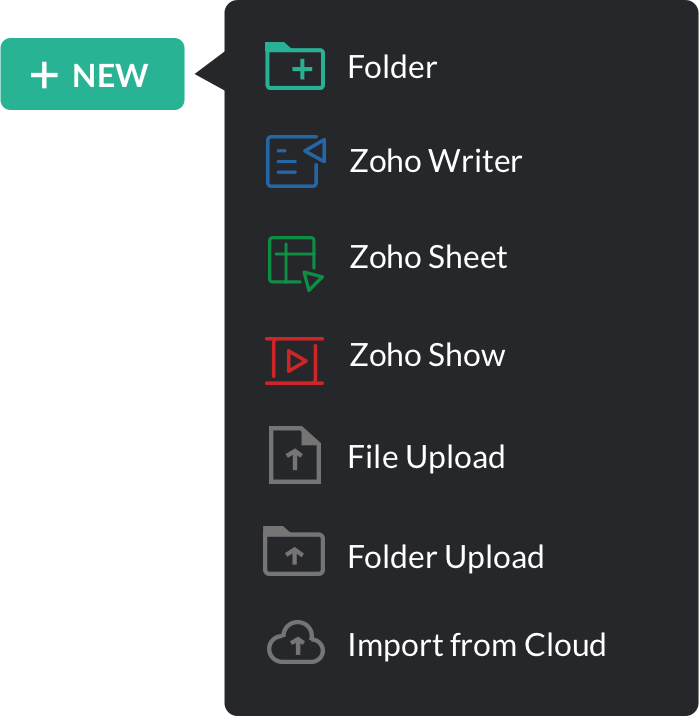 Centralized files
Store all your organization's files in one place with Zoho WorkDrive. Create team and project-based folders so everyone has access to the files they need. Or save documents to your personal drive. Edit your documents, spreadsheets, and presentation as needed with the Zoho Office Suite. Work with files both online and off, and sync them to your desktop.
Flexible project management
Zoho One gives your organization multiple project management tools to structure different work in different ways. For repeatable, time-based projects, there's Zoho Projects, a waterfall-style project management tool. For ongoing projects that require iteration, there's Zoho Sprints, an agile project management tool. To organize personal tasks and events, Zoho One includes calendars, kanban boards, and more.
Remote tools, plus everything else
Remote work still requires tools for managing sales, marketing, accounting, operations, human resources, and more. With Zoho One, these essential systems are integrated into the communication and productivity tools that enable remote work.