Whats New In Zoho One?

Zoho PageSense
"A complete A/B testing and website optimization software, that helps you boost your website's conversions. You can understand website visitor behavior using Heatmaps and Funnel Analysis. You can also test website changes by conducting an A/B Test or Split URL Test." Learn More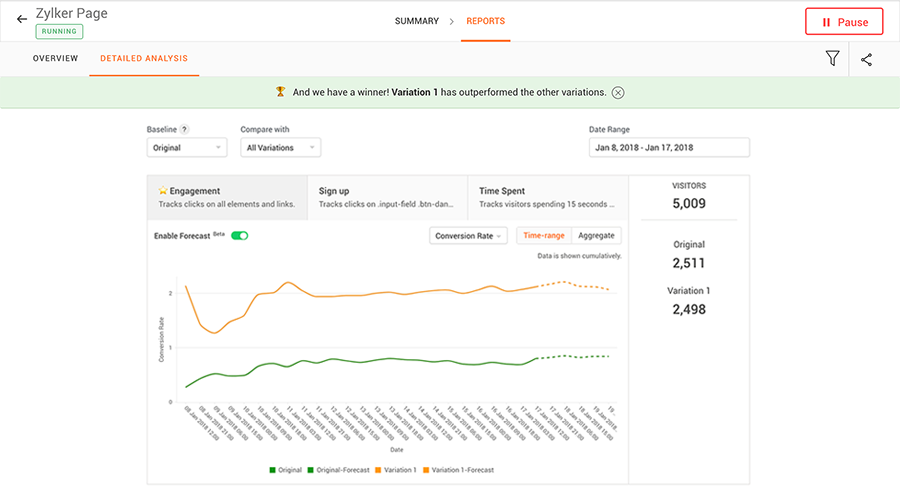 Zoho Flow
An integration platform that helps you connect web applications and automate complex business workflows in minutes. Easily create and customize integrations, adapt them to dynamic business needs, and collaborate with your teammates on building centralized integrations. Learn More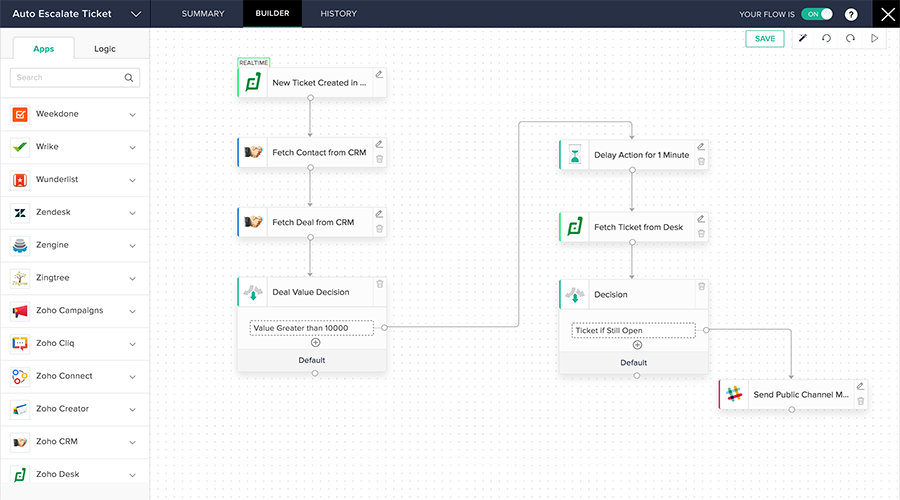 Zoho Sites
A true no-code website builder that helps you create beautiful websites in minutes. Choose from pre-built templates and sections. Easily add content like text, images, videos and more to your webpages. With advanced customization tools, you can take complete creative control over your websites design. Learn More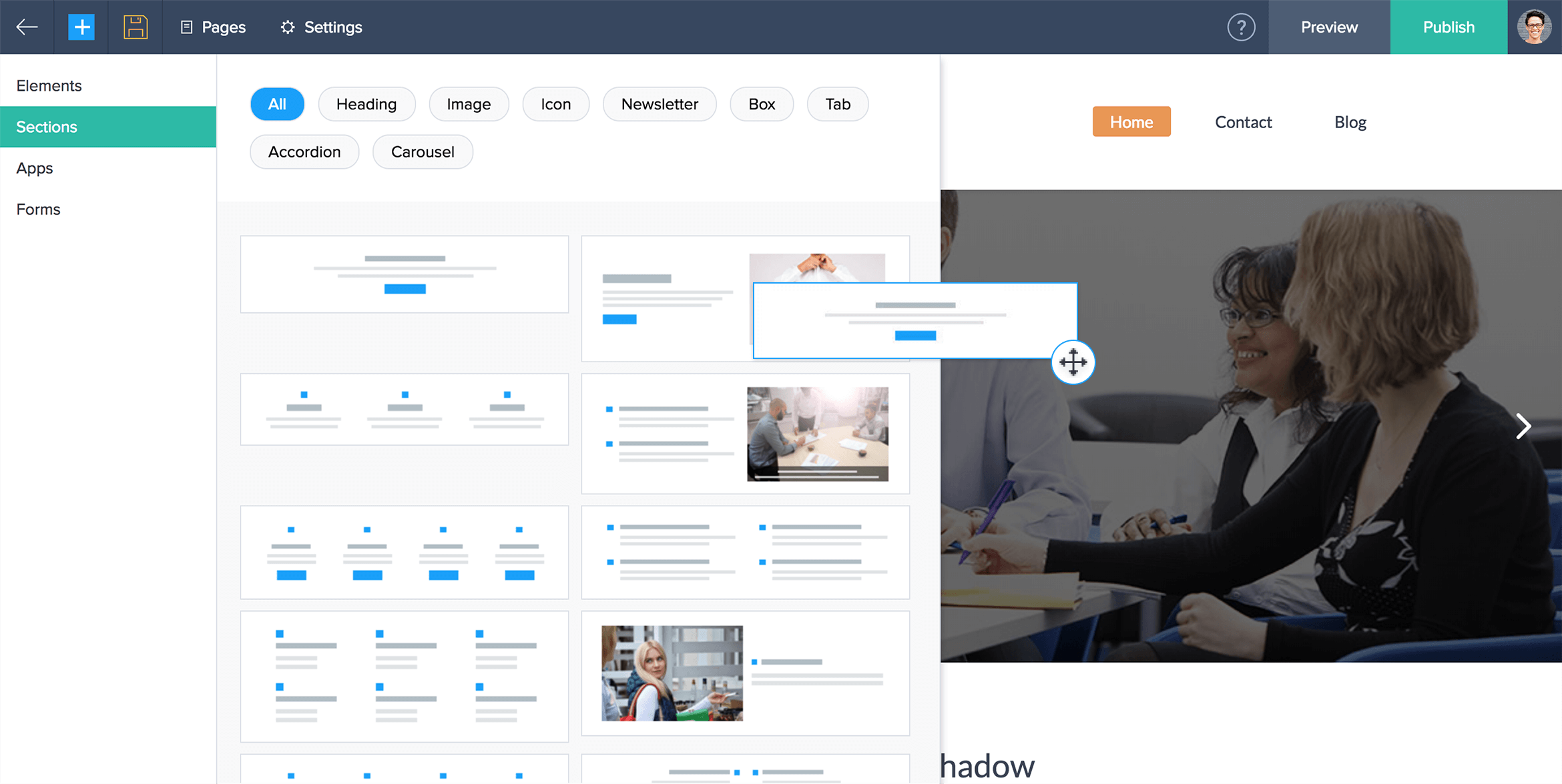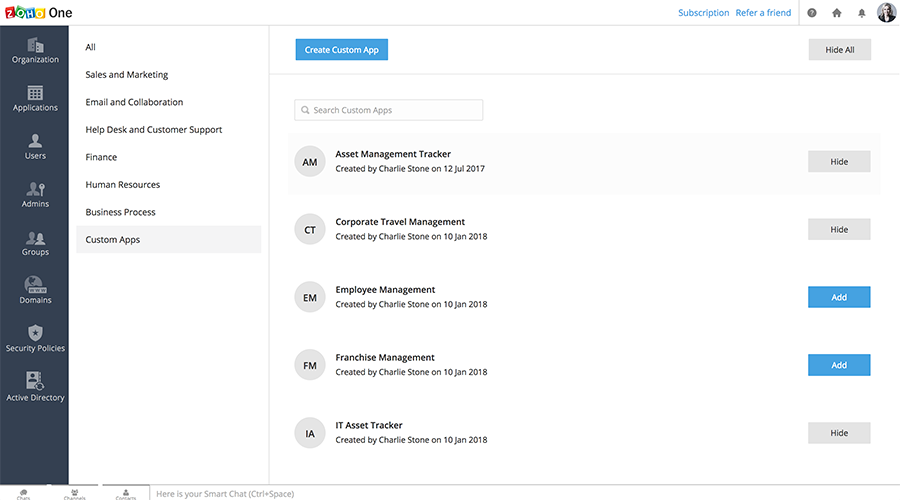 Custom Apps
Zoho One is excited to introduce custom applications! In addition to the plethora of services that we offer, you can now create your own application specially tailored to fit your business need. Powered by Zoho Creator, your very own custom application can be created. With the Zoho One custom applications you can automate business processes, collect data, generate reports, and share them with your clients. Learn More
Security Policy
Tighten the access control for your Organization by enforcing a security policy for employees in your Org. These policies are easily customizable and can be applied to the employees you choose. The policy includes strength of passwords, IP Address restrictions, multi-factor authentication, etc.