Connect your favourite telephony PBX provider by configuring Zoho PhoneBridge just once and enable telephony across all Zoho One apps. Bridge all gaps between attending phone calls and logging in call data at zero implementation cost.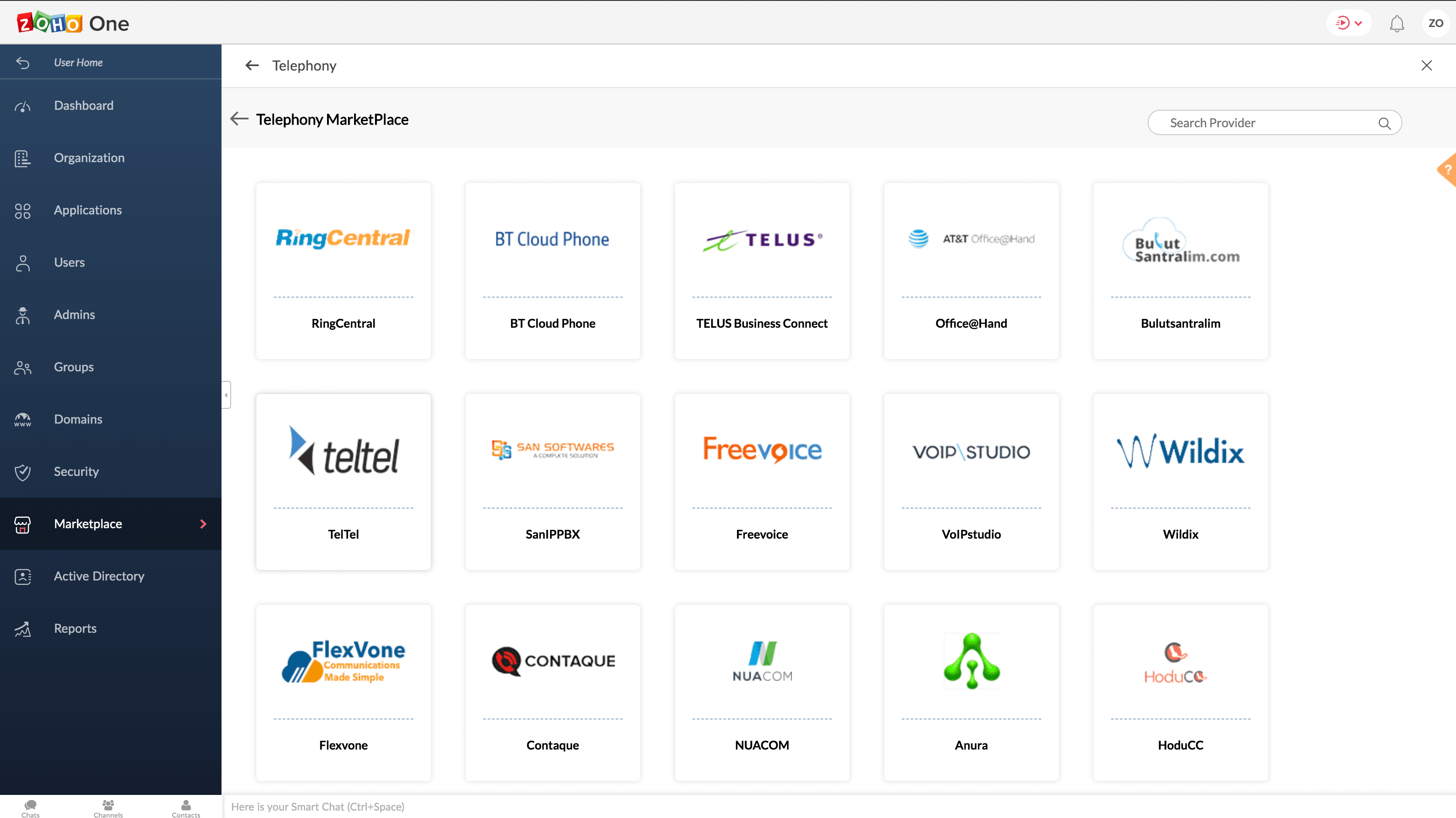 Don't be tethered to your CRM system. Pick up calls from any App.
Pick up and ace conversations right from the app screen you're on knowing everything you need to know about the caller. No more switching to the CRM tab in search of the right information before answering a call.
Whether you're drafting a document, pulling a report, or replying to a customer's query, the PhoneBridge integration automatically displays contextual information about the caller so that you know exactly how to move the conversation forward.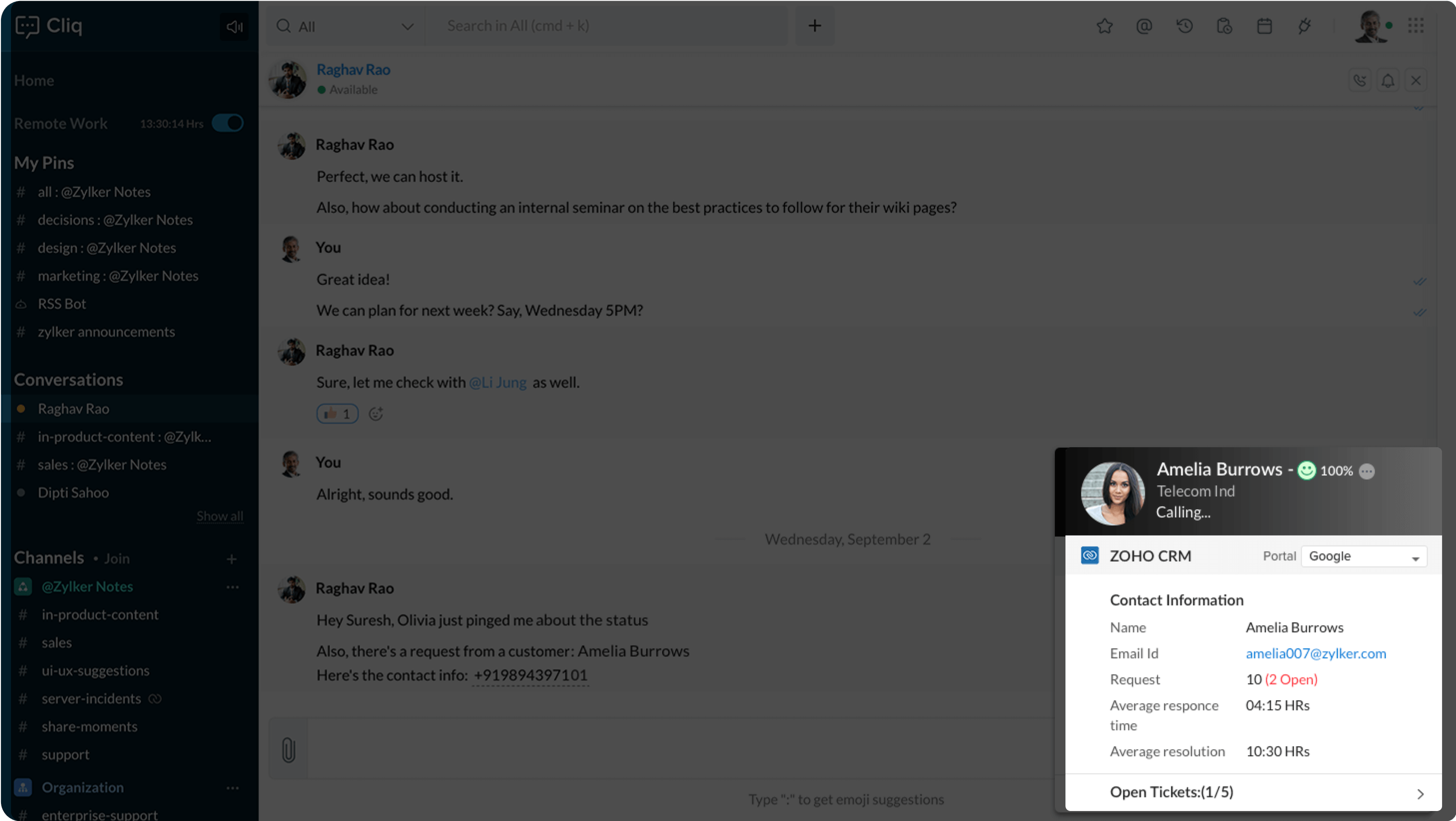 Curated data across departments right at your doorstep.
Get a 360* perspective of your caller with information pulled from across products the moment a call arrives. Whether it's a customer looking for support, a prospect who filled out a form, a candidate who applied for a job, or an influencer you met at an event, with Zoho One telephony you know who they are before answering the phone.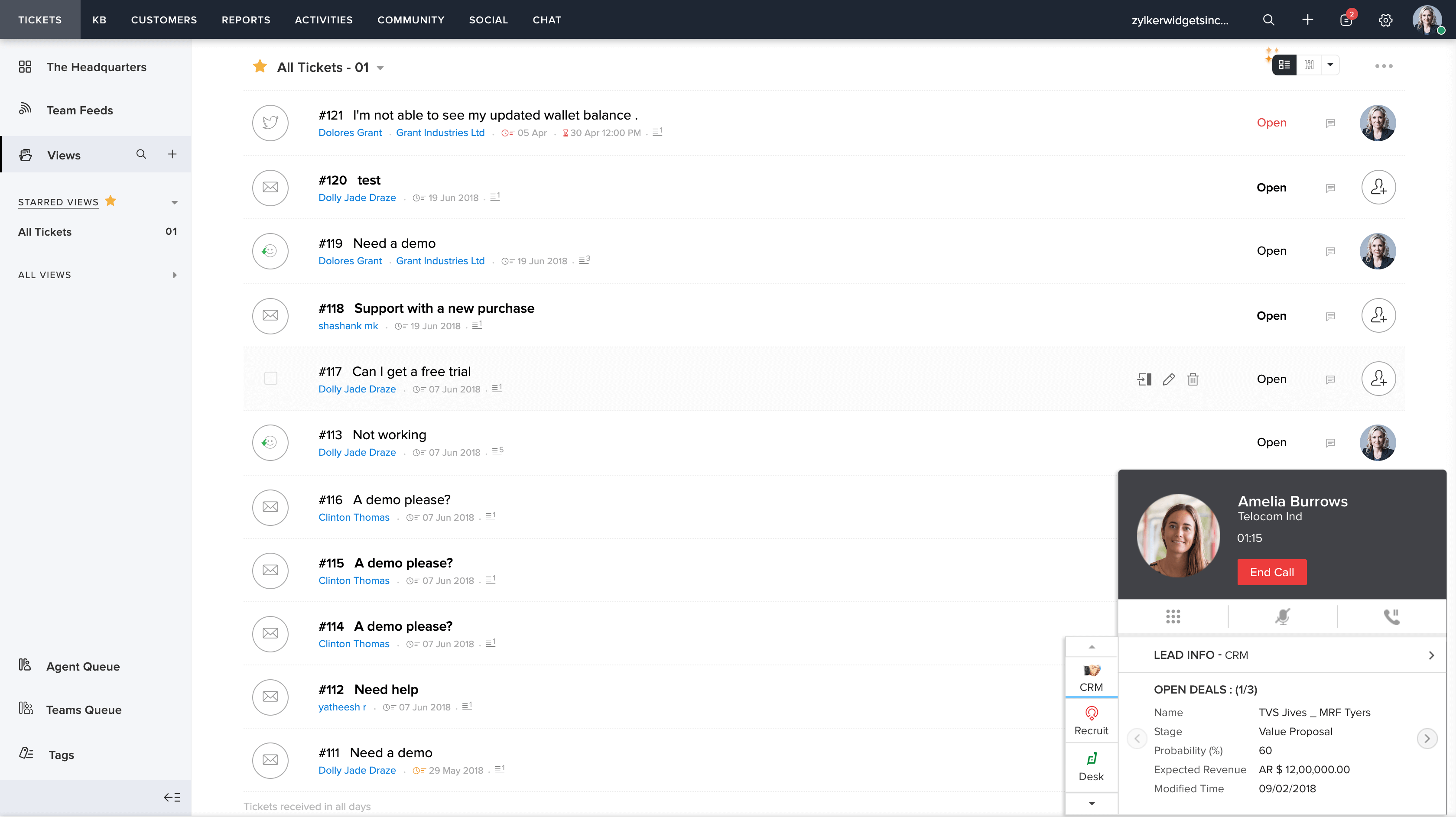 Dial up your email contacts right from your inbox.
Have you ever wanted to call someone the moment you read their email? Spare yourself the mundane task of punching in phone numbers every time. Your email contacts are only a click away. 
While on the call, you can also mark them as a lead or contact in your CRM, or as a candidate in Zoho Recuit right from within Zoho Mail.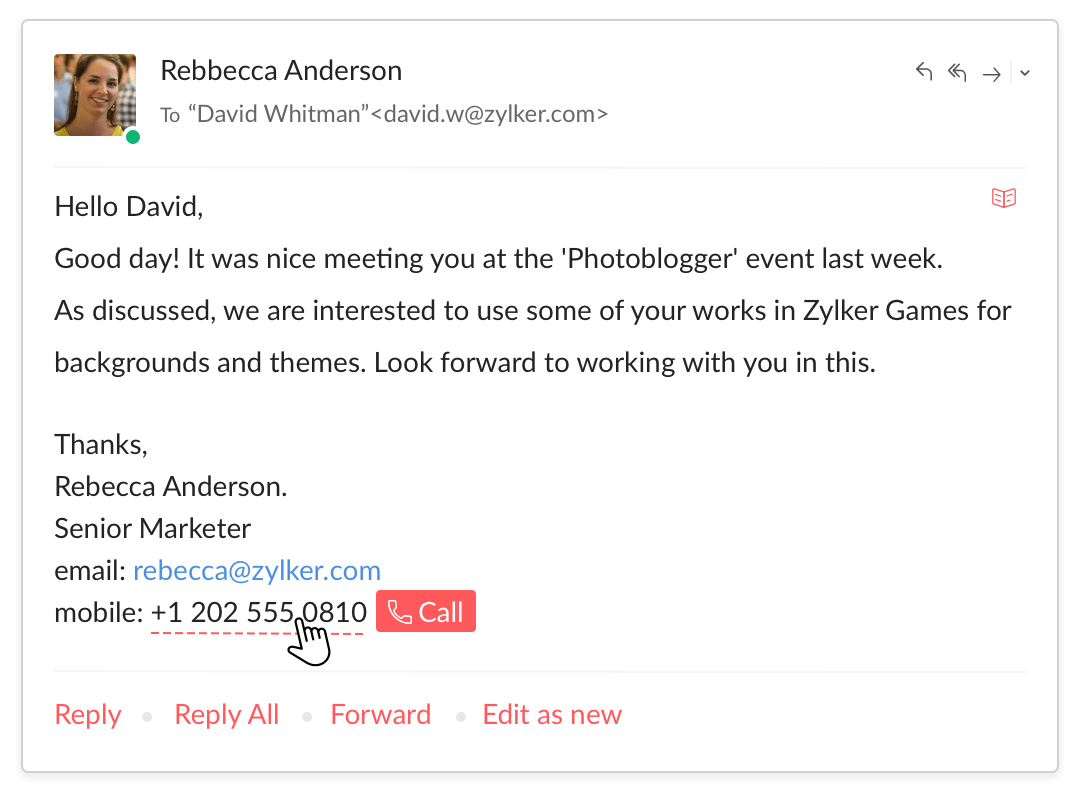 A missed call is a missed opportunity.
It's common to receive a call while away from your desk or during another call. Now you can stop worrying about missing calls ever again. Telephony in Zoho One comes equipped with voicemail. 
When a customer or candidate leaves a voicemail, it automatically gets logged as a new ticket. So agents/recruiters can respond at a later time.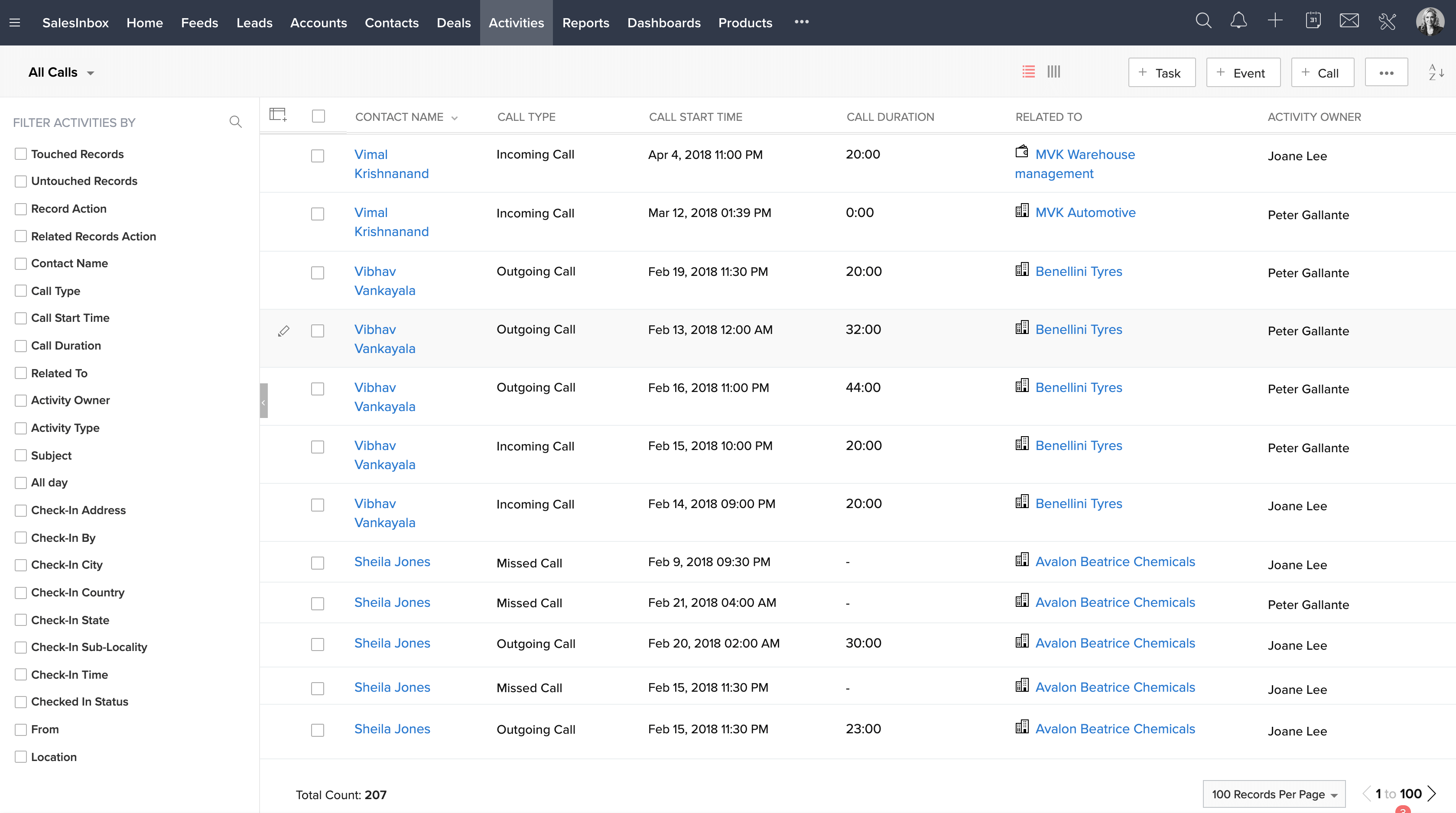 Recruiters, rejoice!
As a recruiter, Zoho One telephony comes-in handy to manage both incoming and outbound calls while providing the best experience for candidates. It also reminds you of scheduled calls, identifies callers, and matches their details with candidates' records in Zoho Recruit.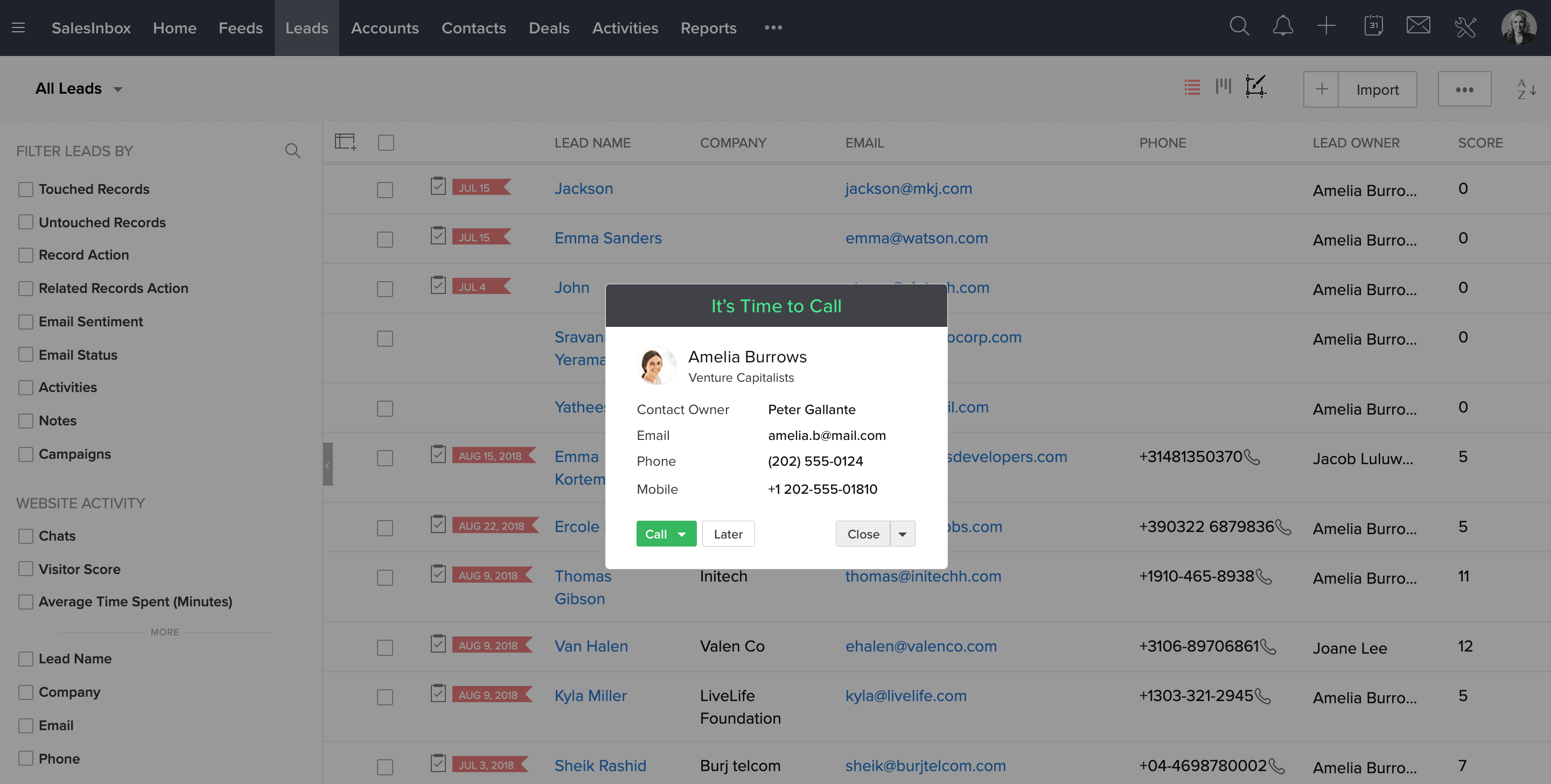 As a recruiter, you can
See who is calling so you can be ready with the right information before answering.
Set reminders for calls so you don't miss the chance to call candidates.
Dial with a single click.
Take a few notes during or after the call so you don't have to remember the details later.
Automatically log calls and get insights through call-analytics.
Knowing is half the battle!
No more guessing your caller.
Fully equip your sales team with all past interactions with prospects.
With access to the caller's history, sales/support reps can answer calls with a personalized greeting.
Your support reps can worry less about collecting the  customer's bio and instead focus on addressing their issues.