"Zoho One serves as an enterprise bucket to access new software"
About Simply Asset Finance
Simply is a 100-person strong asset finance company in the UK. Founded in April 2017 by a team of asset finance specialists, it is now the fastest-growing lessor and equipment finance company in the UK (88% growth). Simply has revolutionised customer journeys and provides a faster, more efficient process to its customers and partners and has helped over 3500 customers across a variety sectors including manufacturing, construction, transport and recycling.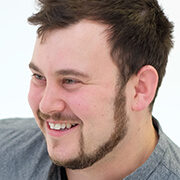 The Challenge
Simply's technology enables it to achieve its goals in providing customer-driven solutions and uses innovation to differentiate in the marketplace. It firstly needed to improve customer and pipeline management and then wanted to ensure it could scale efficiently, while improving both the customer and employee experience. Simply also needed to ensure any new tools integrated seamlessly with providers it uses to run some other aspects of its business.
The Solution
The Zoho One platform has enabled Simply to be innovative with the way it provides applications and automation throughout, ultimately making it stand out in what is traditionally a manual, process heavy industry. Zoho is a core part of the tech infrastructure within Simply and is utilised by all areas internally.
Simply has now implemented fourteen apps within the Zoho One suite: CRM, Cliq, Sprints, Social, Assist, Forms, Survey, Campaigns, SalesIQ, Phonebridge, Flow, WorkDrive, Desk and Projects as both tactical and strategic solutions.