US-based Real Estate Firm Streamlines Processes to Scale With Zoho One
INDUSTRY

Real Estate

Key Apps

Zoho CRM, Vault, ShowTime, Sales IQ, Office Suite, Mail, Workdrive, Contact Manager, Zoho Subscriptions.
The company
Acquisto is a full-service real estate brokerage firm founded by Mike and Shana Acquisto in 2001. They differentiate themselves by offering vast experience in real estate, while being extremely customer focused and technology driven.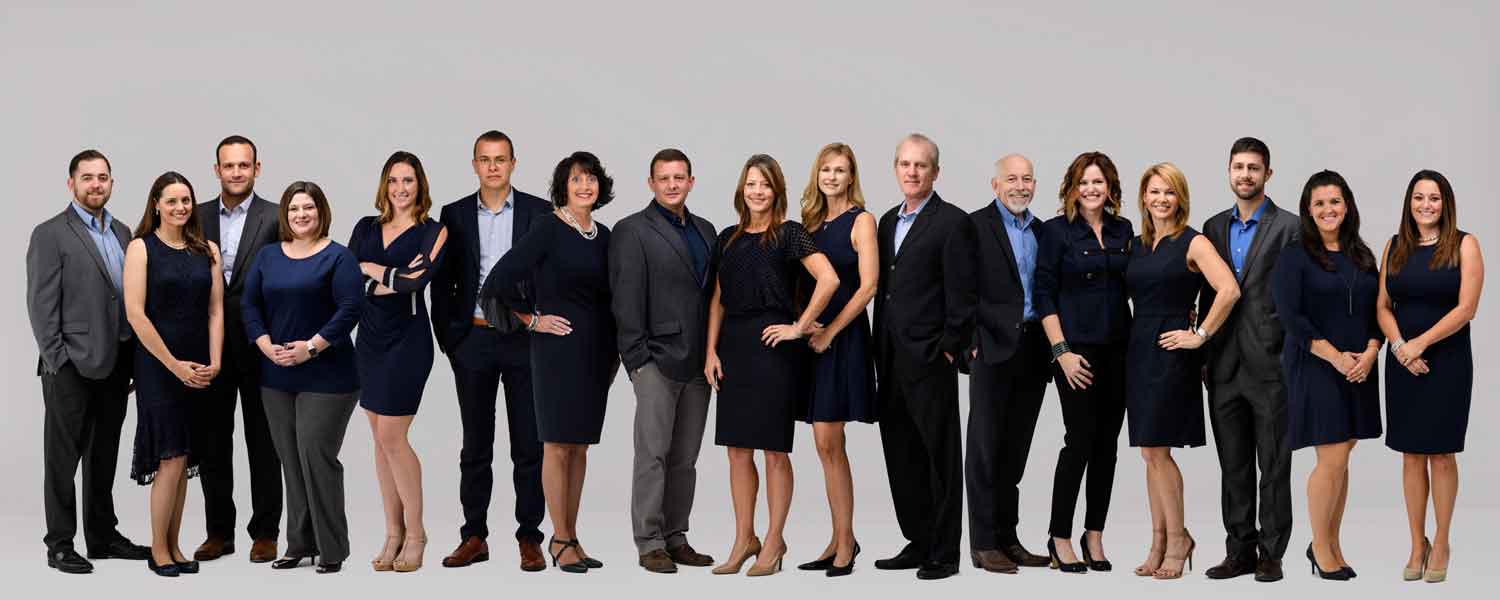 The challenge
The warmth of their home office and their core tenet to do good by their clients helped Acquisto grow from a small two-member firm to a boutique real estate firm. However, growth also meant that there were more customers to look after, requiring more agents.
Acquisto wanted to expand their real estate family, but remain firm on retaining their core values, as true pioneers in incorporating technology in real estate, they decided to find the right technology to support their new agent expansion at the same time helping the founders focus on scaling the business in the right way.
Finding Zoho One
After trying out various options including spreadsheets and a real estate-specific CRM that lacked customization options, Mike Acquisto wanted a system that was a perfect fit for their business, so he laid out a few guidelines to help him narrow the search.
Mike established that the new system must:
Be usable by everyone in the organization.
Be scaleable to meet future business demands.
Complete implementation within 30 days.
Cost less than $500
And that's when they discovered Zoho One.
The scaleable software solution
Acquisto's implementation of Zoho One led to a complete overhaul of the company's existing processes. They optimized by breaking down deal stages into micro stages in the CRM, which made it easy to train and onboard new agents. After an initial batch of new agents, Acquisto reached an inflexion point where the entire business operations became streamlined and was now perfect to help them scale.
A company knowledge base
A direct result of the Zoho One implementation has been its' effect on Acquisto's real estate agents.
Agents are core to the real estate industry and how an agent interacts with customers often makes or breaks a deal. The founders Mike and Shana treat their agents like family and work towards making Acquisto a firm which encourages agents to learn on the job.
With this in mind, they conduct a daily 15 minute connect meeting called This And That (TNT) through which they were able to address work related issues of their agents. The TNT sessions were recorded as copious notes on the company wiki, which has now resulted in an extensive knowledge base that provides timely help to new agents and a valuable resource to reference for existing agents in the Acquisto Real Estate Family.
Thanks to their innovative use of Zoho Showtime and Zoho Wiki, they now have better trained agents in a shorter time, plus they have also created a knowledge base of 1,000+ articles for posterity.
Know more about Acquisto here