Add Your Employees
Quickly add all of your employees as users to Zoho One. Then choose which applications they have access to.
Deploy Applications with a Single Click
Choose which Zoho One applications you want to use in your organization, then deploy them for the users and teams who need them. When you decide to add a new Zoho application to your team's workflow, simply turn it on, and get to work.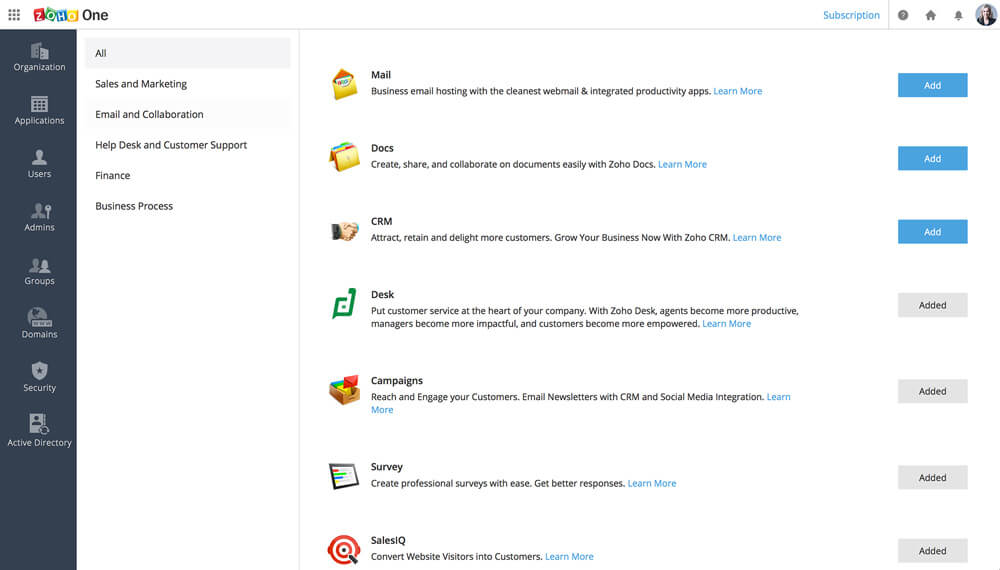 Delegate Effectively
Create service admins to delegate administrative control to managers and team leads over individual departments within your organization, or over certain applications.
Group Up
Group users into teams to deploy applications and send email to multiple employees at once, and more.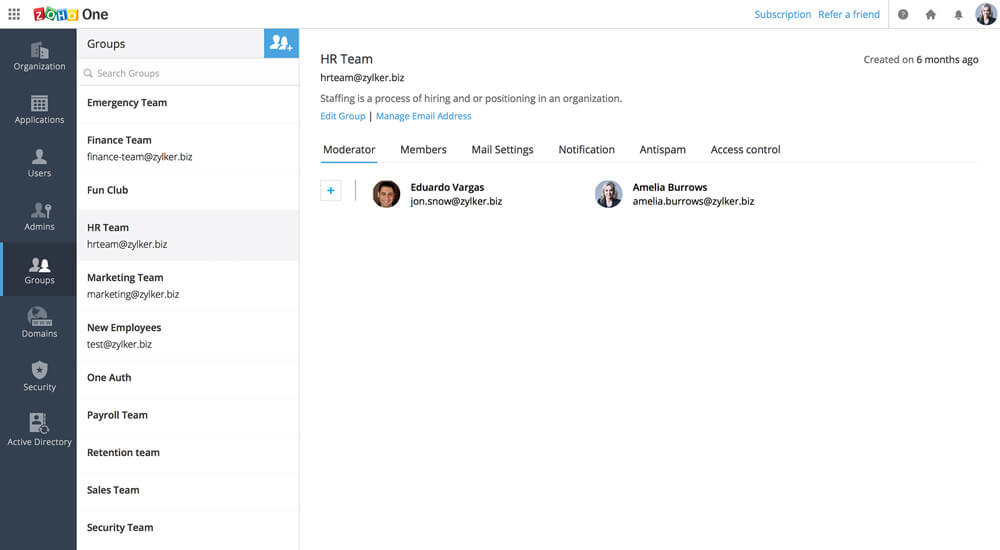 Your Security. Your Standards.
Define company-wide security policies, like mandating two-factor authentication when logging in, minimum password strength, and more.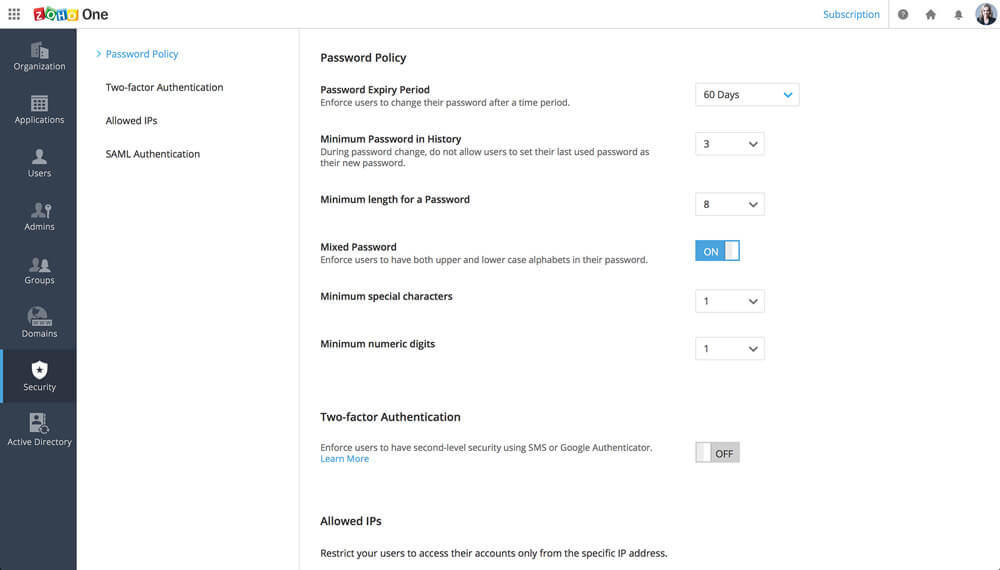 All Your Domains Under One Roof
Add, verify, and enable email and website hosting with your domains, all from one location.