How can I update the VAT Treatment for my EU customers post Brexit?
Post-Brexit, EU-Non VAT Registered is not an applicable treatment, and customers with this VAT treatment must be updated to Overseas. Also, EU-VAT Registered is applicable only if you are trading goods between Northern Ireland and the EU, else the VAT treatment must be updated to Overseas. You can bulk-update the VAT treatments for your customers. Here's how:
Go to Sales > Customers
Select the customers for whom the treatment is to be updated. You can use the Advanced Search option to filter the customers with EU treatments.
Select the Bulk Update option
In the Bulk Update pop-up, select the VAT Treatment as Overseas
Click Update Fields.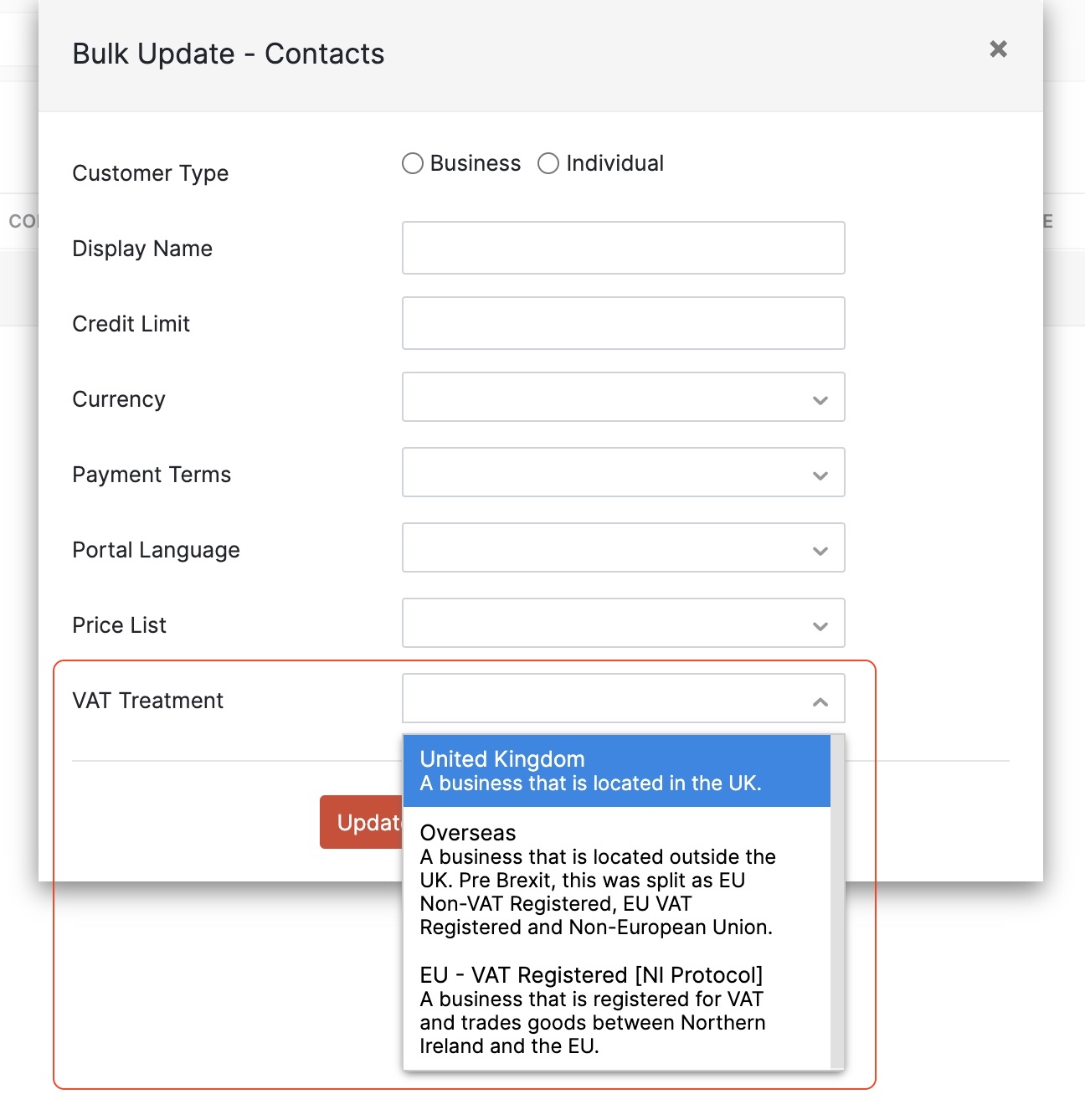 The selected customers' VAT treatment will be updated to Overseas.
---