What is the difference between the Vendor Balances report and the Vendor Balances Summary report?
The Vendor Balances Summary report displays the vendor balances for the selected period, whereas the Vendor Balances report displays the vendor balances for the selected period and future dates.
To access the same information found in the Vendor Balances Summary report, you can export the Vendor Balances report while excluding transactions created on future dates. The information will not be within the report itself but will instead be available in the exported file. Here's how you can do this:
Go to the Reports module in the left sidebar.
Select Vendor Balances report under Payables.
Click Customise Report on the top left corner of the page.

On the Customise Report page, check the Generate balances as on the selected date without considering transactions created at a later date option.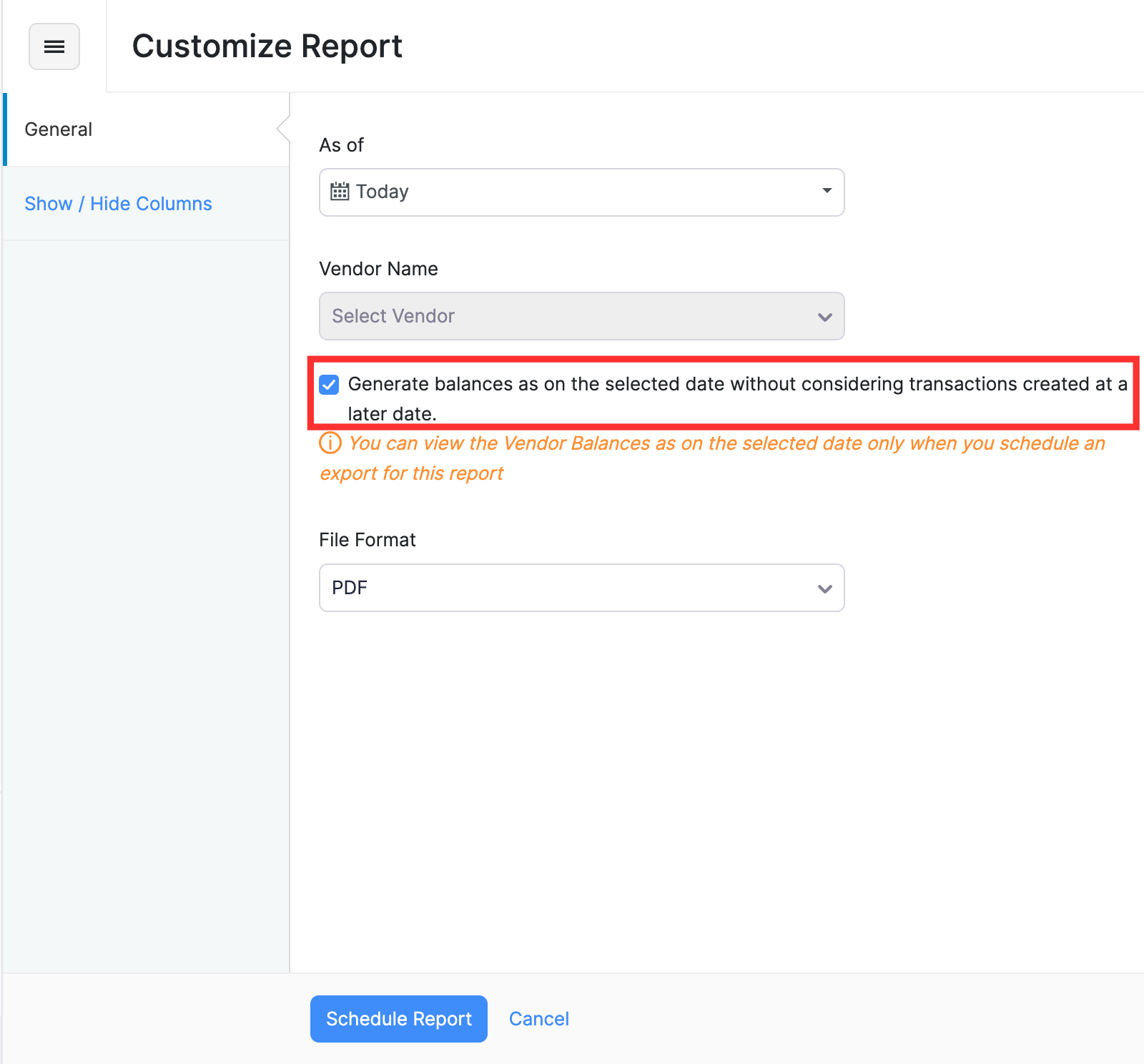 Click Schedule Report to schedule the report.
In the pop up that appears, check the I want to protect this file with a password option if you want to secure the file. Enter a password of at least 6 characters in the Password field.
Click Customise the details in the export file if you want to customise the contents of the export file. The pop up will expand. Make the necessary customisations.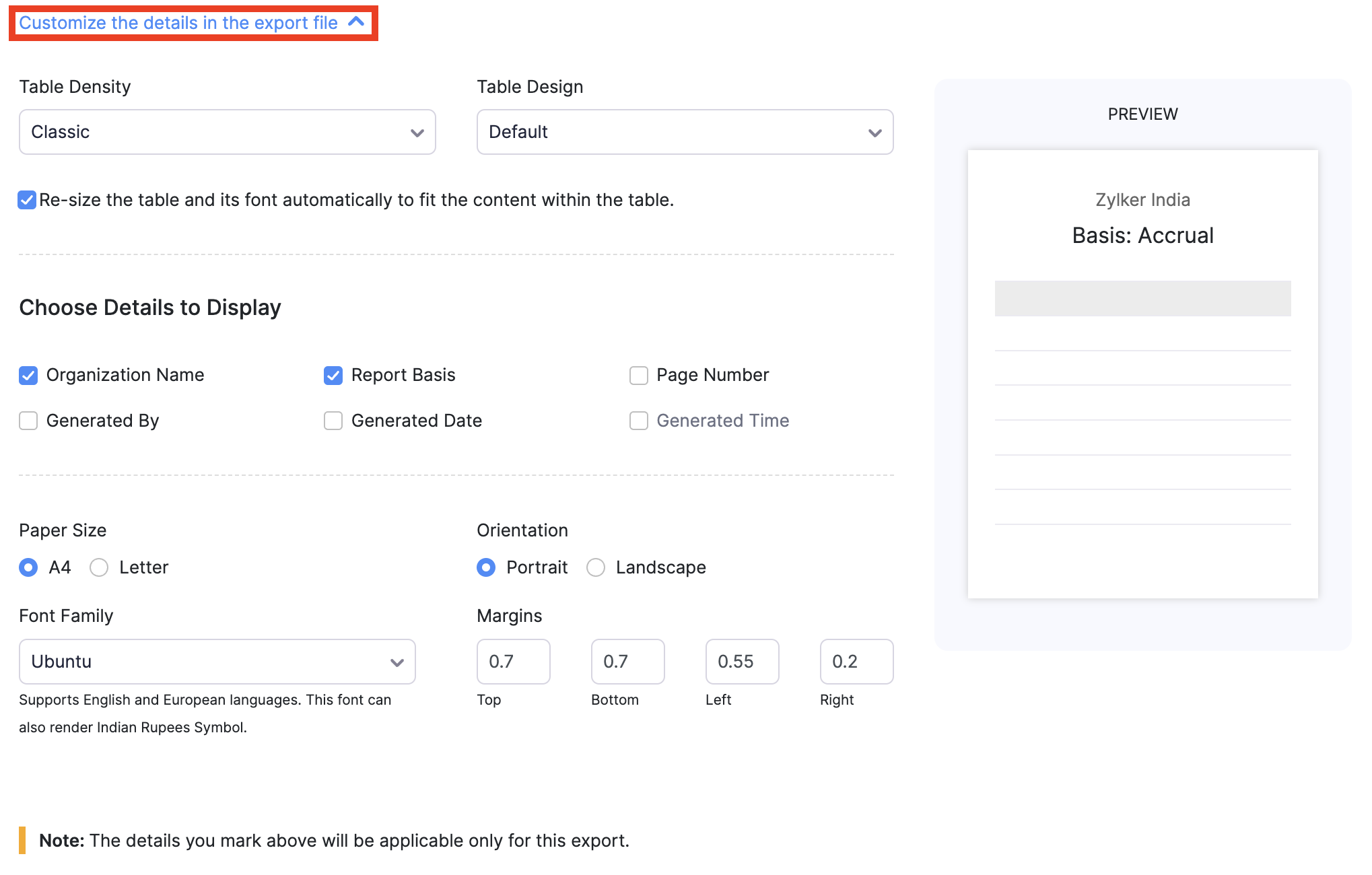 Click Export.
A pop up will notify you that the report will be available shortly. Click OK.
You will get an in-app notification once the export file is ready. Click the Notification icon on the top right corner of the page and select the Vendor Balances report has been generated notification.
You will be redirected to the Vendor Balances report page. In the pane that appears, click Download next to the notification.
Your Vendor Balances report will be downloaded as a PDF, containing data exclusively related to vendor balances for the chosen period.
---