How do I void a payment?
Currently, Zoho Books does not allow you to void payments after they have been recorded. But, it allows you to delete a payment that is recorded.
To delete a payment, please follow the steps mentioned below,
Navigate to the Payments Received or Payments Made module and select the payment you wish to delete.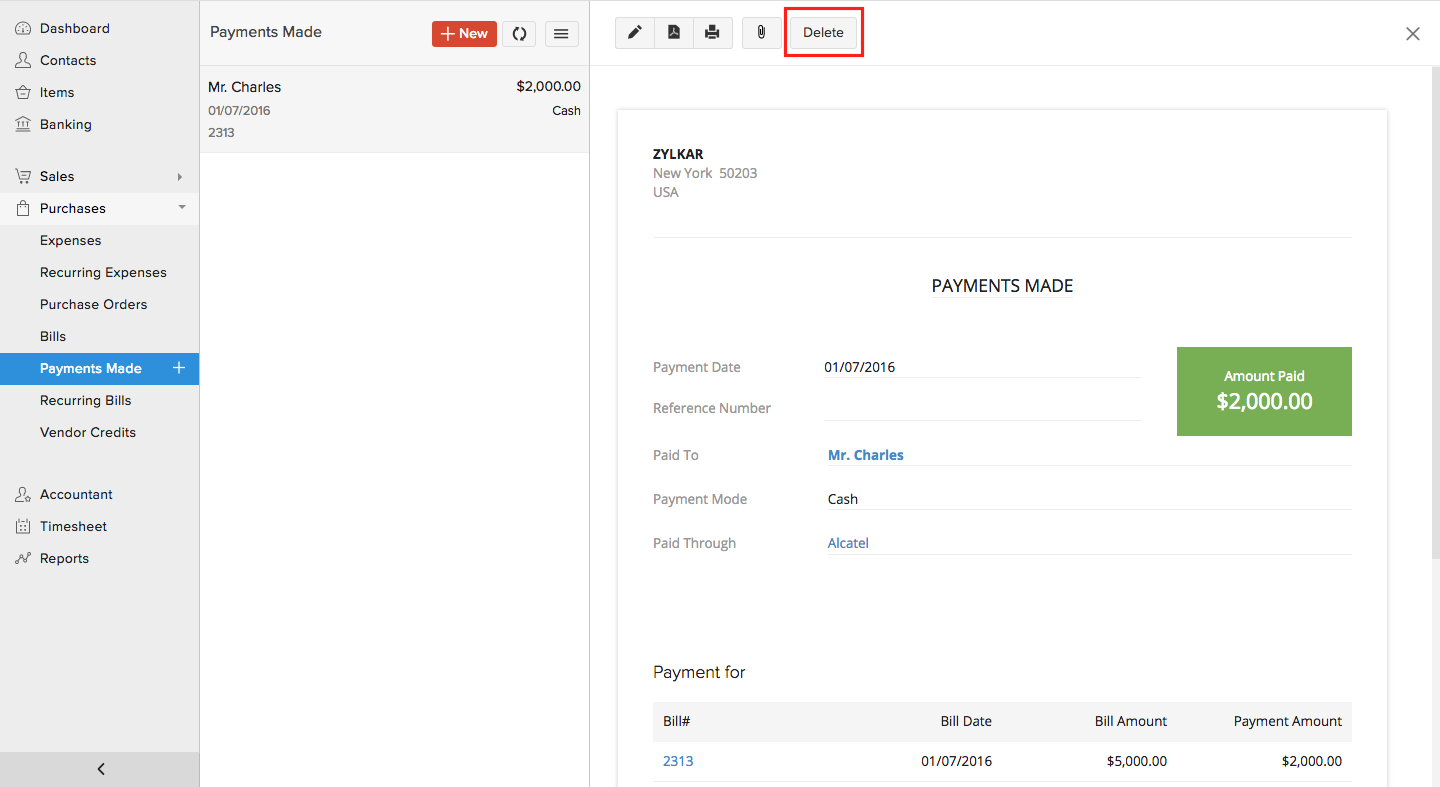 Click on the Delete button found on the top bar and click OK in the following pop-up.
Note: You cannot delete a payment which is already Matched or Categorized with a bank transaction.
On a related note, Zoho Books allows you to void Invoices and Bills. To know more about voiding an Invoice, click here.