How do I remove the Zoho branding from the emails and PDFs of the transactions?
Prerequisite: You can remove the Zoho branding only if your organization is subscribed to a paid plan of Zoho Books.
To remove the Zoho branding:
Go to Settings on the top right corner of the page and select Preferences.
In the Preferences pane, select Branding.
On the Branding page, disable the toggle next to I'd like to keep the Zoho branding for this organization.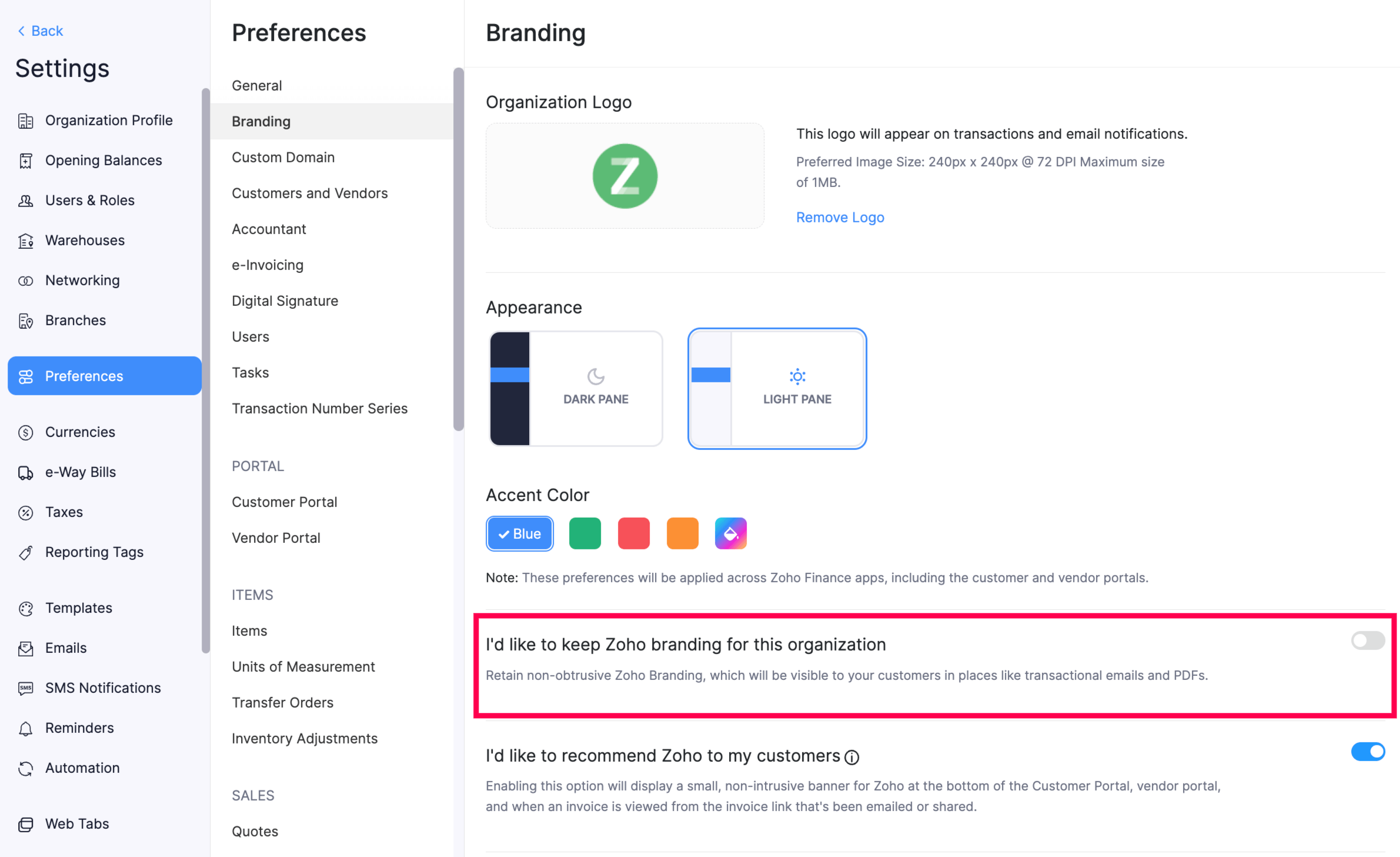 Once you have disabled the toggle, you'll get a notification confirming your changes. The Zoho branding will no longer be added to the emails and PDFs of your transactions.
---