I have a problem with check alignment while printing. Can I change the alignment?
Yes, in Zoho Books we have provided an option to change the alignment of the data present in the check leaves.
Go to Settings -> Templates and select Checks.
Click on the Edit button present on the template.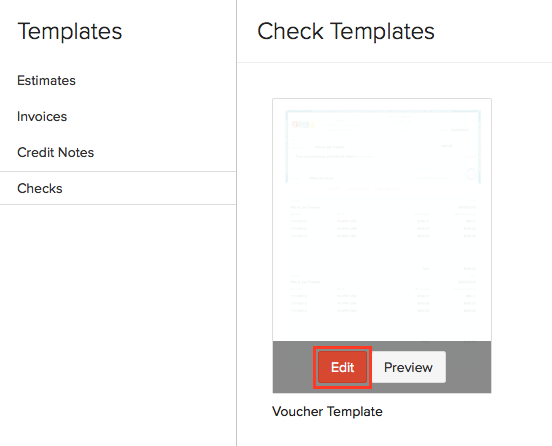 Under the Customize Check menu you can find the Check Alignment section. Adjust the Vertical and Horizontal by entering the appropriate values to align.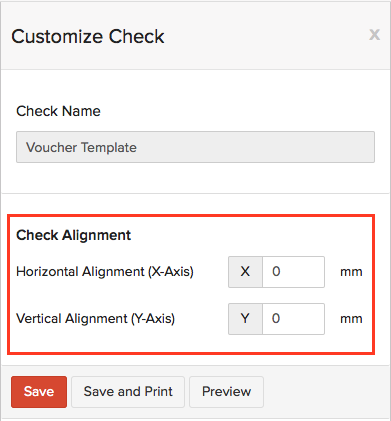 The alignment changes can be seen by selecting the Preview button.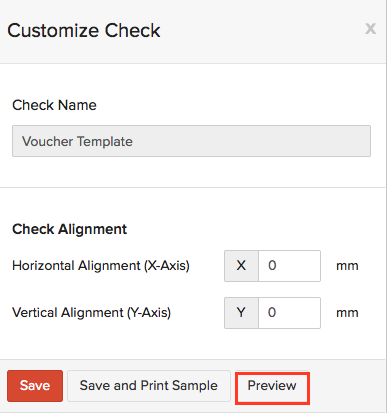 You can see the alignment changes in the preview window.
Note: The preview might not be helpful in observing minute changes. Please print the check and verify after entering the X & Y Values. Repeat printing unless you get the desired result.