Register on the e-Invoicing Portal-IRP
The Invoice Registration Portal (IRP) is the e-Invoicing portal to which you need to send your invoice details. The IRP will then issue a unique Invoice Registration Number (IRN) and QR code for each invoice submitted. All GST registered taxpayers who want to generate e-Invoices should first register on the IRP and create an account.
Insight: If your business generates e-Way bills and has already registered the GSTIN on the e-Way Bill (EWB) portal, you can use your EWB portal username and password to log in to the e-Invoicing portal as well. You can skip the steps mentioned below.
Prerequisite: To create an account, you need to have your business's valid GSTIN and the mobile number registered for it with the GST system.
To create an account on the IRP: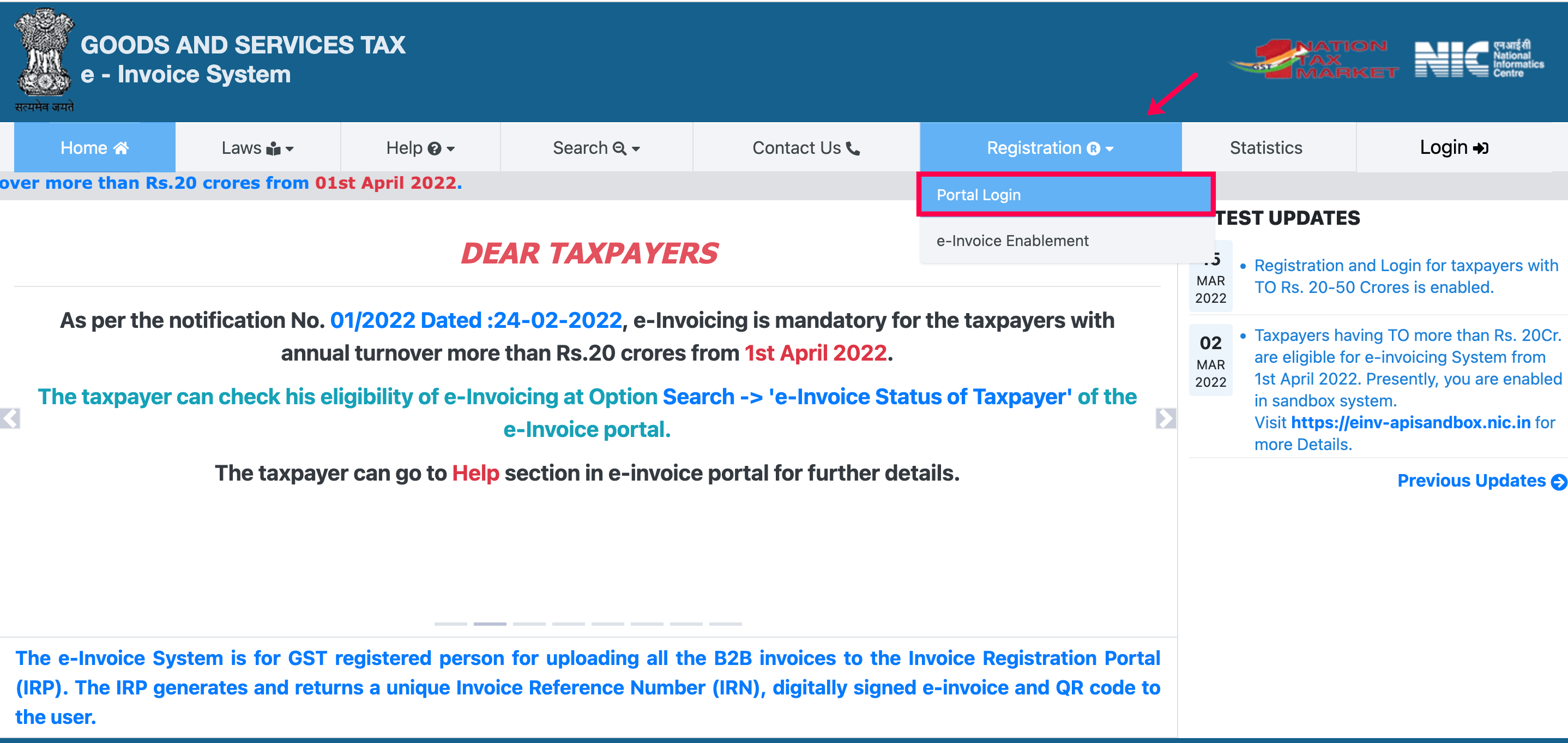 Enter your business's GSTIN and type in the captcha.
Click Go.

The details relating to the GSTIN entered, such as the Trade Name and Address, will be filled in automatically.
Verify the details and click Send OTP.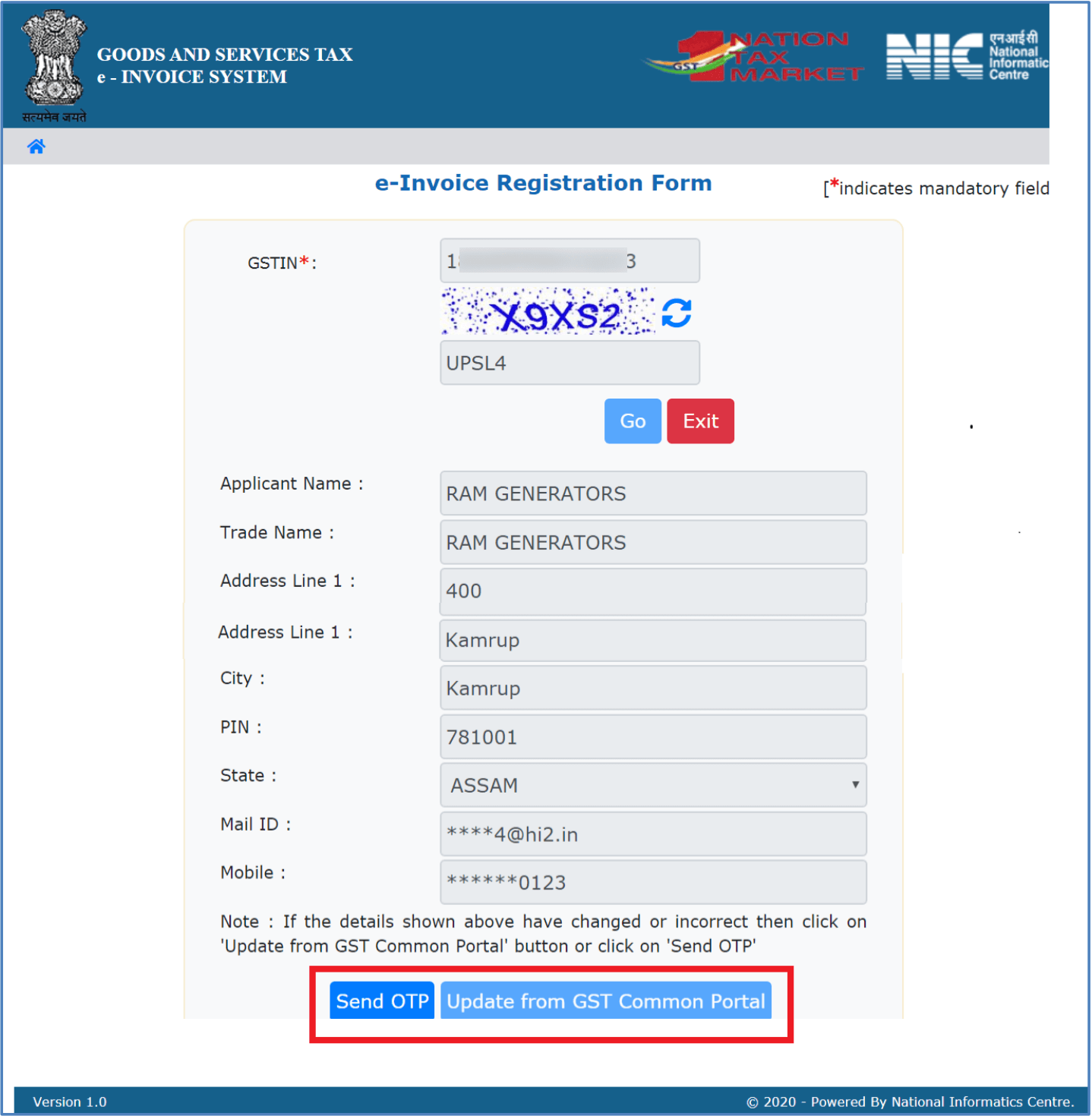 An SMS will be sent to the mobile number registered for this GSTIN. Enter the OTP mentioned in it.
Click Verify OTP.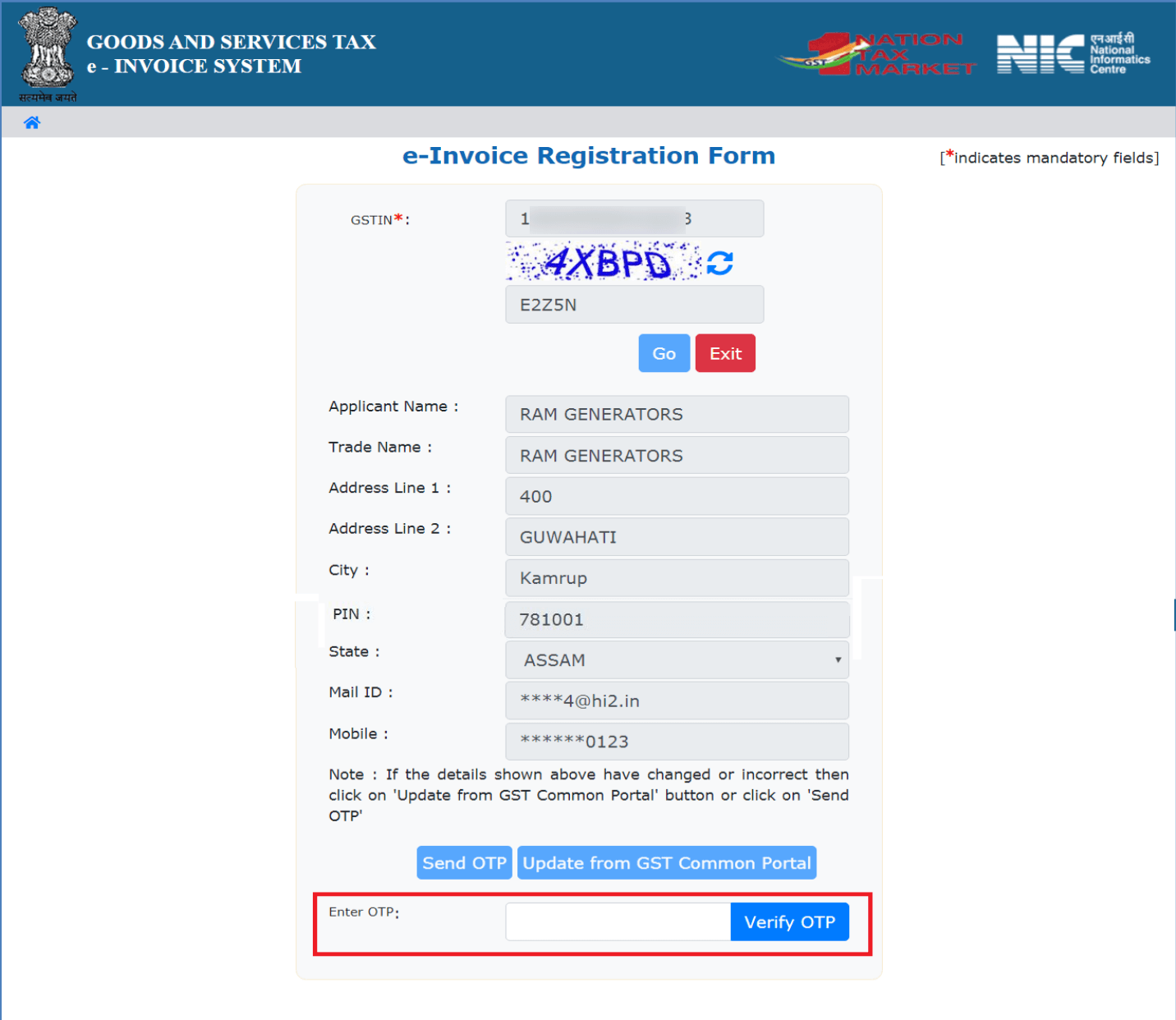 Once the OTP is verified, you'll be prompted to enter a Username (it should be within 6-15 characters in length) and a Password.
Re-enter the Password to confirm it.
Click Save.
Your IRP account will be created and you can log in to it with the set username and password. Once you've created an account, you can enable e-Invoicing in Zoho Books and connect it to the IRP.