Easily import and work with JSON files using Zoho Sheet
Smooth
data transition
Easily make changes to your JSON files, no matter the size of your data set! Speed up the processing time by updating only the modified ranges!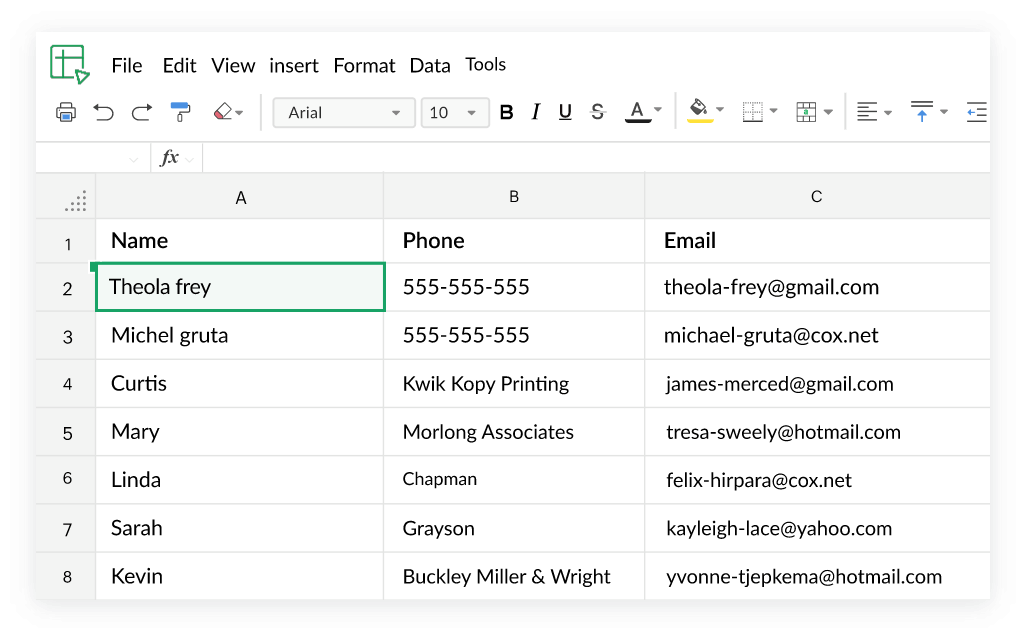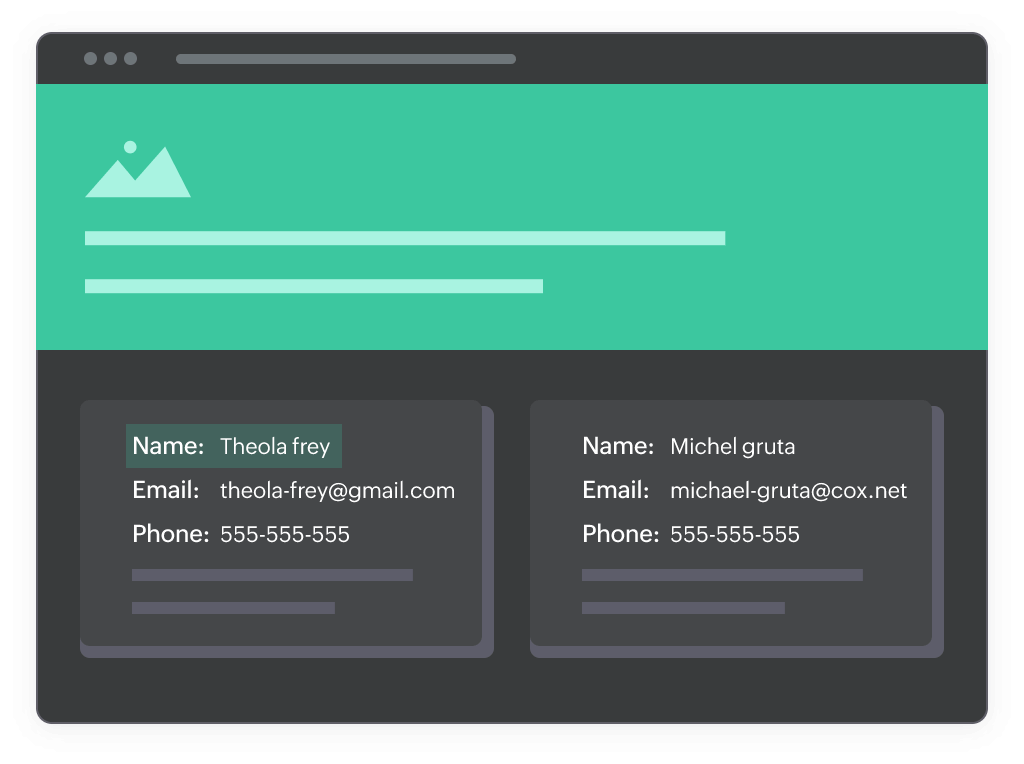 Easy
access
Take advantage of a customized user interface. Embed custom fields to quickly collect or update data.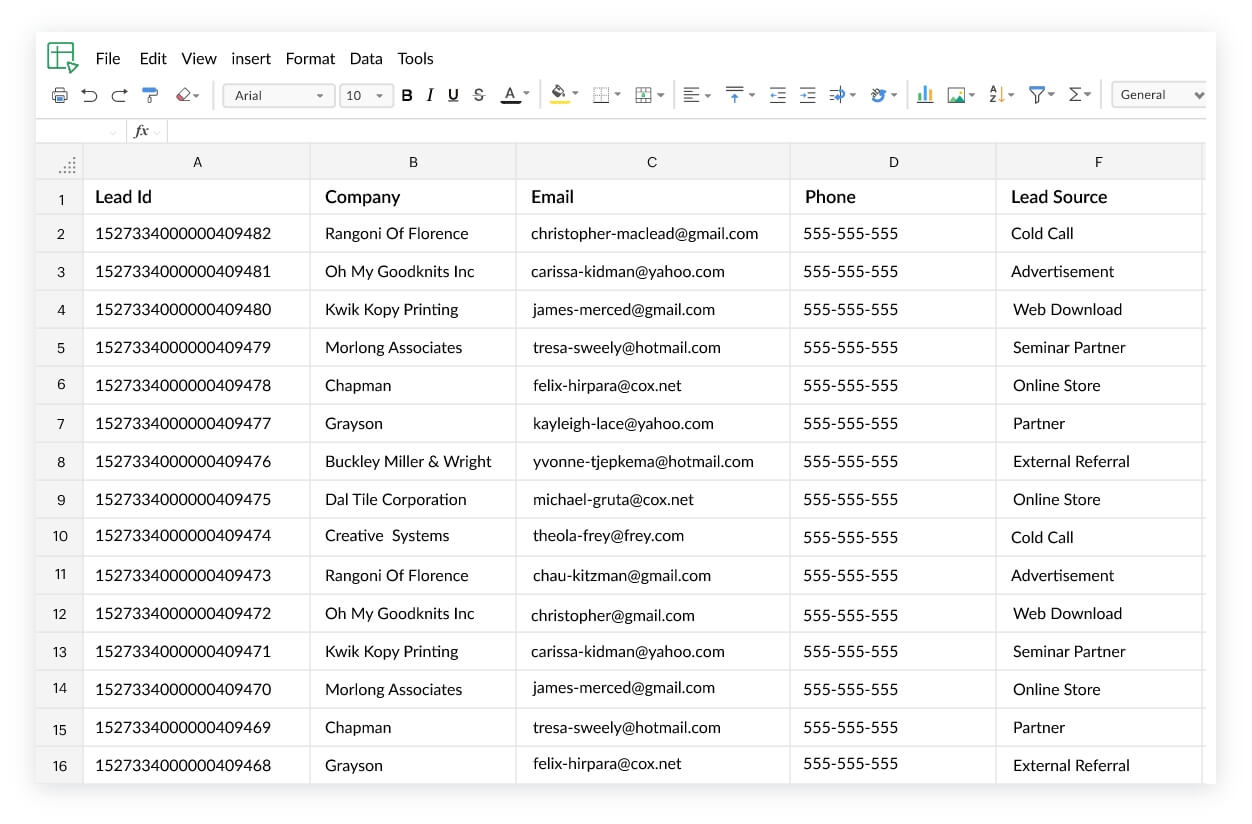 Seamless
collaboration
Working on a large data set? Bring in your team, collaborate, and efficiently make changes to your data.
Comprehensive
toolkit
Explore the extensive array of functionalities in Zoho Sheet for data cleaning and analysis. Visualize your data with charts or even get help from Zia to quickly summarize your data.
Ways to use this API
Marketing
Import analytics from SEO tools, survey responses, or other marketing metrics into Zoho Sheet for further analysis and summarization.
Sales
Make and track necessary changes to product sales figures, inventory details, or lead details from your CRM application using the extensive options in Zoho Sheet.
Finance
Whether it's invoice records or a data set showing your organization's daily expenses, you can collect, compile, and analyze information with ease.
IT
Maintain details on all the hardware and software in your organization, clean up duplicate records, or update data without hassle.
Other
You can pull and update data from any tool that provides a web API using the Import JSON API.
Working with a JSON file now? Try Office Integrator for an easier, more efficient work experience!
Get Started