Don't want to remake your paper forms? Scan them in!
Zoho's robust AI models will turn them into interactive forms ready to be filled out online, embedded into your own website.
Customize

to perfection.

Save your customers time, and avoid mistakes, pre-populate fields a quicker way to fill out your forms on any device.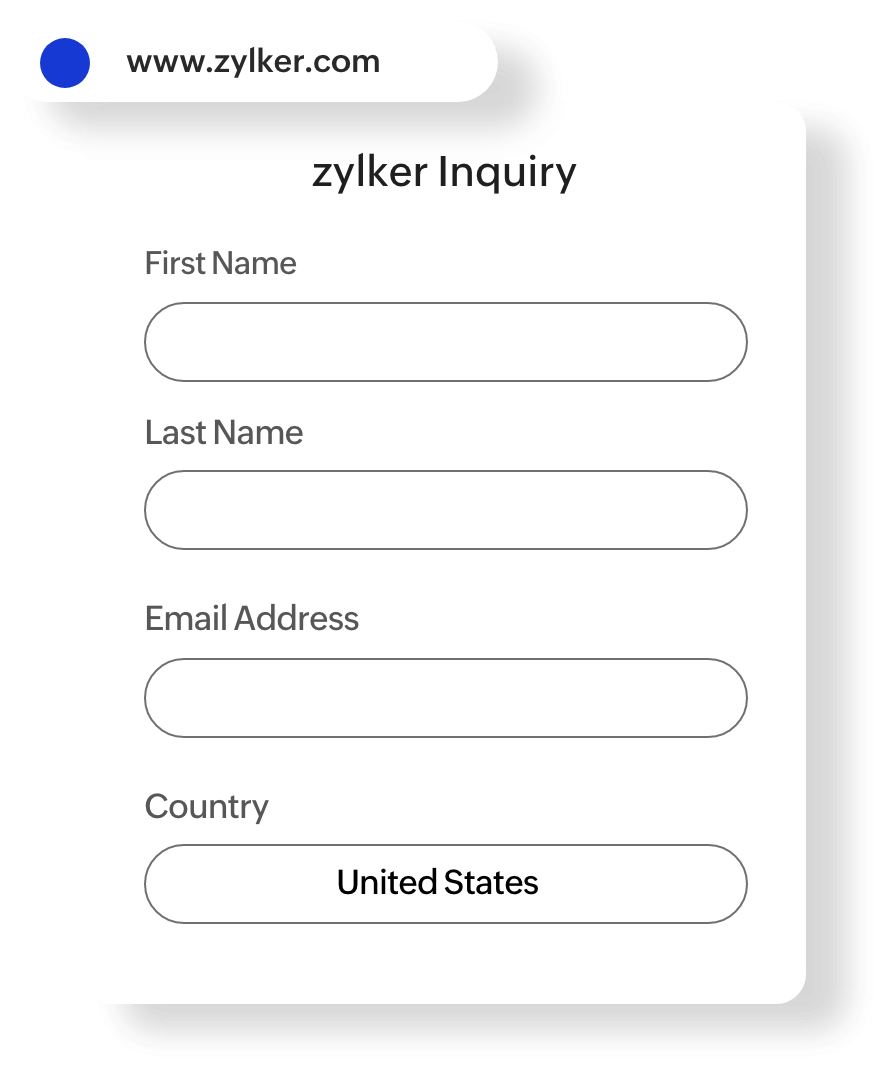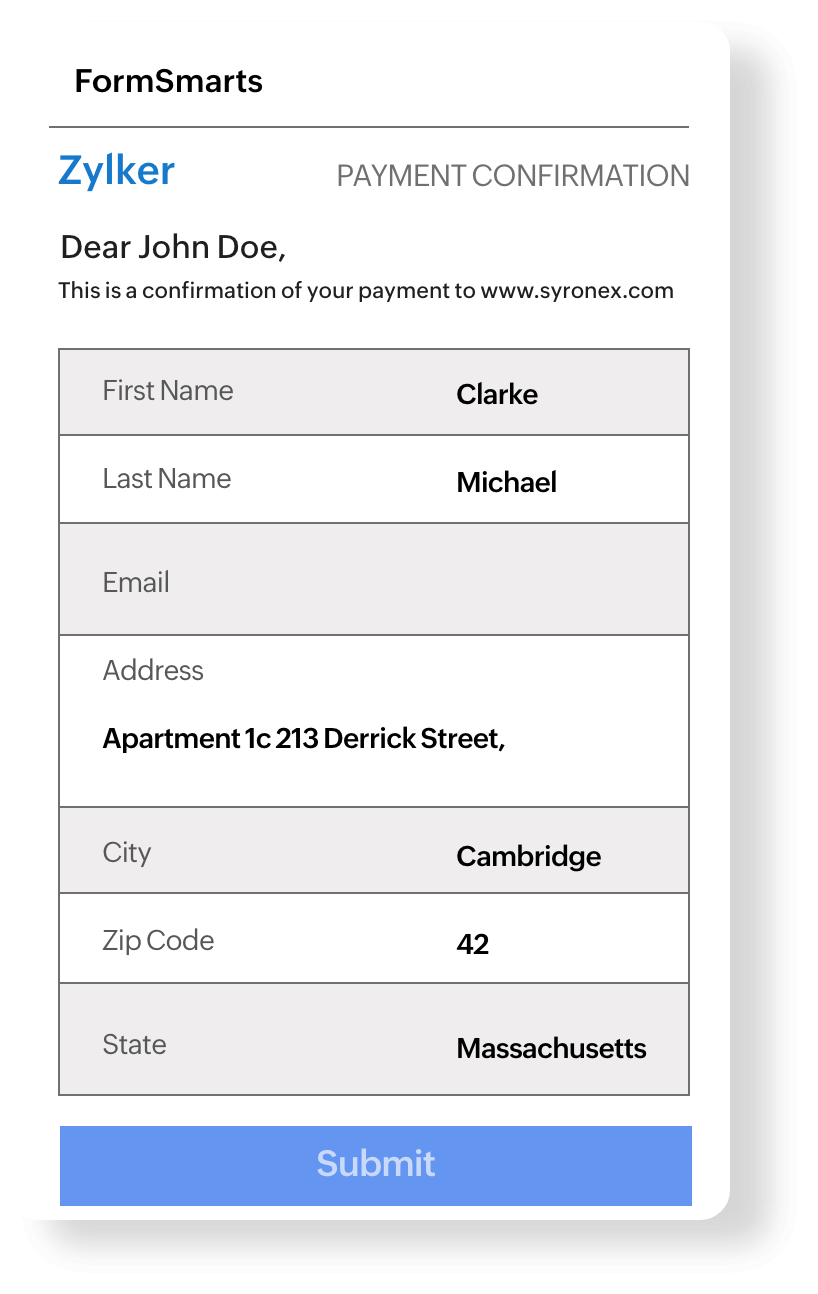 Built for Your Workflow
Add custom submit handlers to build unique submit actions that meets your business needs. Our server will POST the filled form data to whatever endpoint you supply, so you can work with the results programmatically.