Manage Office Integrator
Partners and users can view details related to API usage at any time from their Zoho Office Integrator dashboard. There is also an option to view and edit documents in Zoho Office Editors from the Demo section. The Generate Code section has sample codes in different languages (curl, HTML) that simulates how you can open a file in our editors.
Dashboard
Once you have successfully logged in, you will be directed to the Zoho Office Integrator dashboard that will provide you with the most essential details of your account. You will be able to view your API profile, plan details, and track API usage.
Demo
The Office Integrator Demo section is your playground where you can see how the integration works. You will be able to create, view, edit documents in Zoho Office editors as well as save the documents to your demo account.
Generate Code
We have provided you with sample codes (curl, HTML) to open documents in the "Generate Code" section. You can make use of the sample code and get started with the Office Integrator integration right way.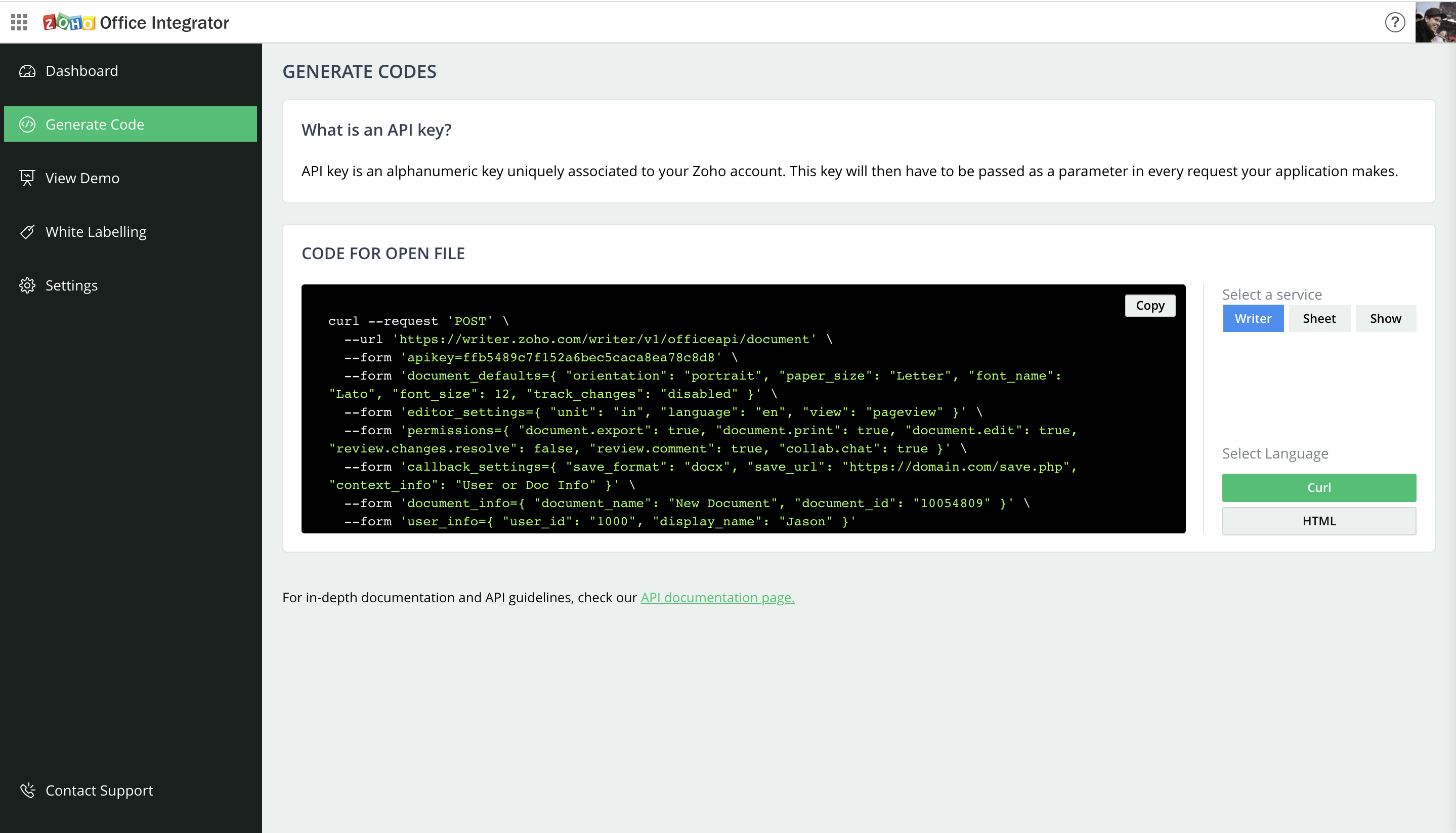 White Labelling
White Labelling is an Add-On provided for the users who have subscribed to Office Integrator 'CommercialPlan'. Using 'White Labelling' add-on, the following features can be controlled in our editors and make them look like your own integration inside your Web application. 
Branding
User Interface
Custom Domain
Security Controls
To know more about the above features, please refer this link.
Note: To know how to purchase 'White Label' Add-On, please check this link .