Stay connected
Have all your notes handy when you're collaborating with your team on an idea or a project. You can also take notes from the Notebook tab in Connect.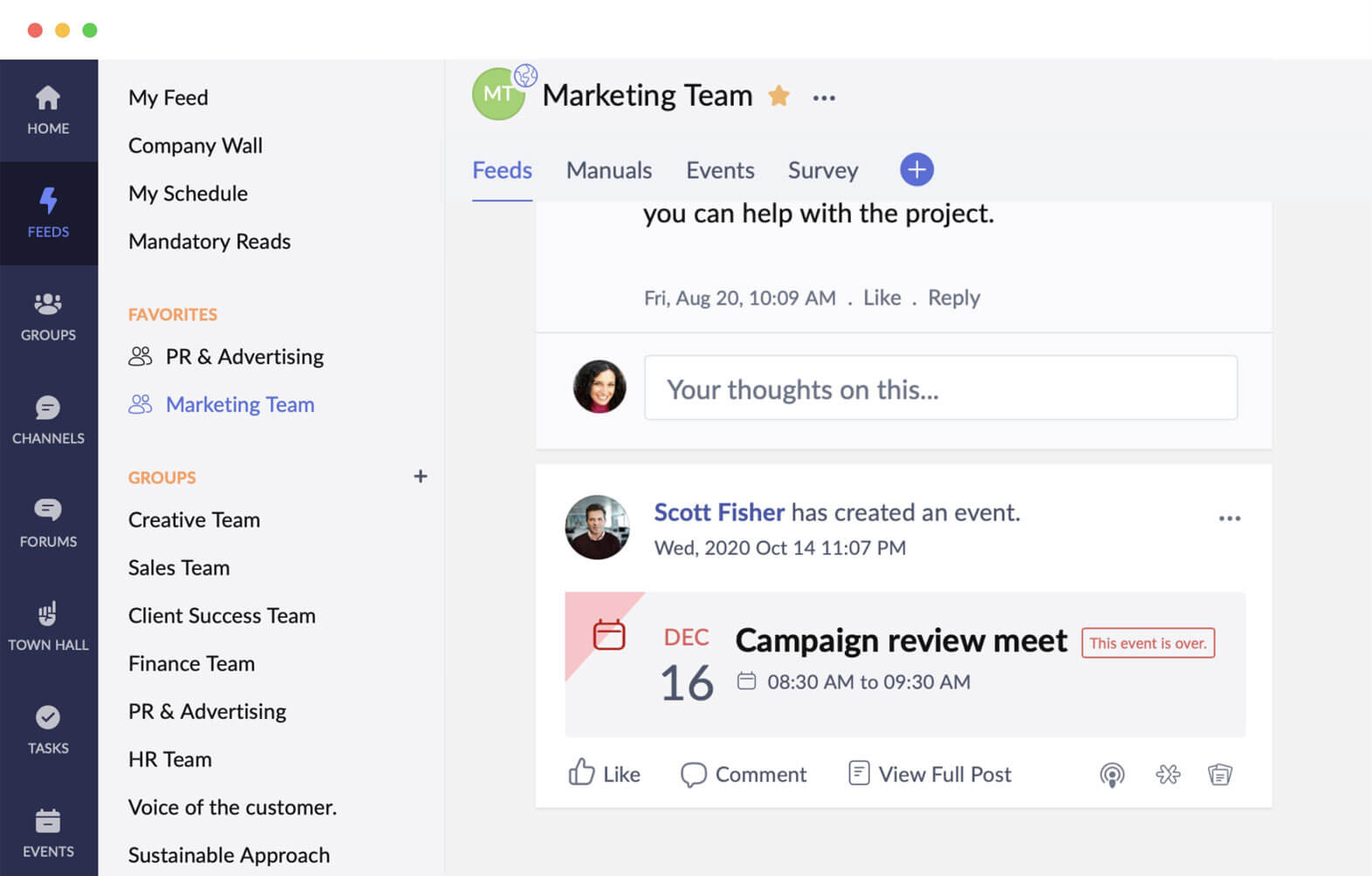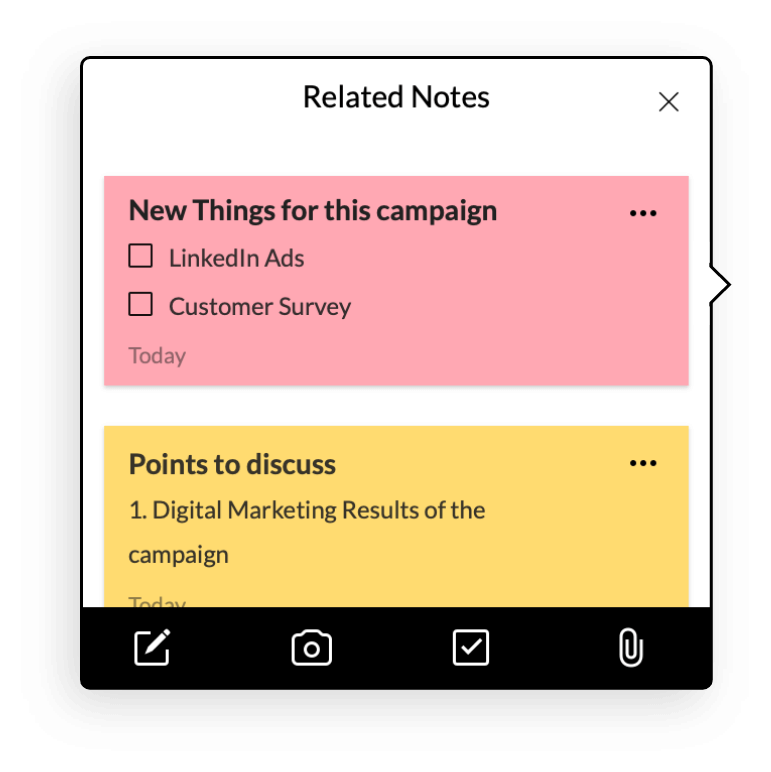 Contextually associate notes
Got an idea when browsing through a post? Quickly jot down your thoughts and associate it with that post to refer to later. You can look at the association in Notebook too.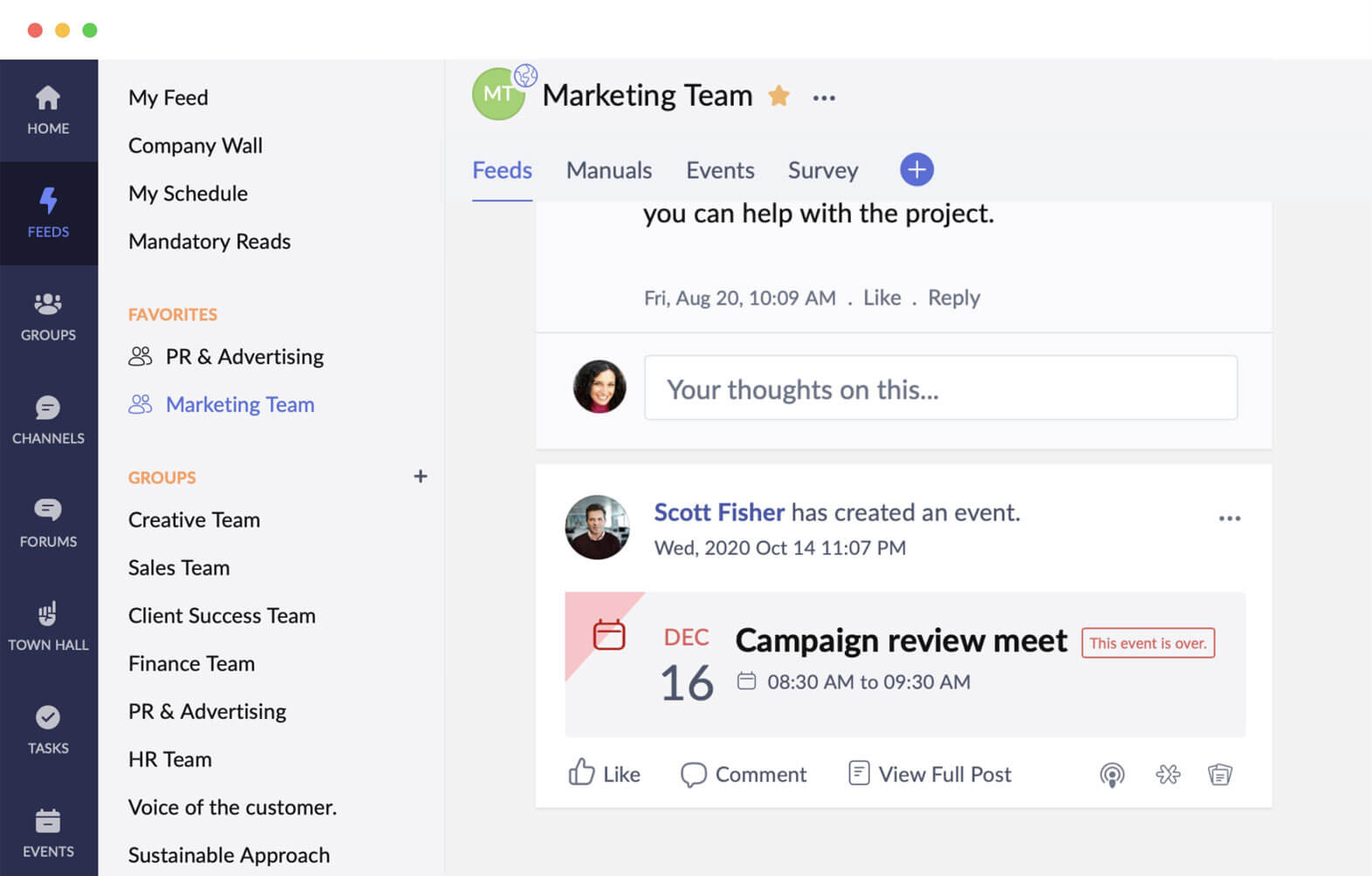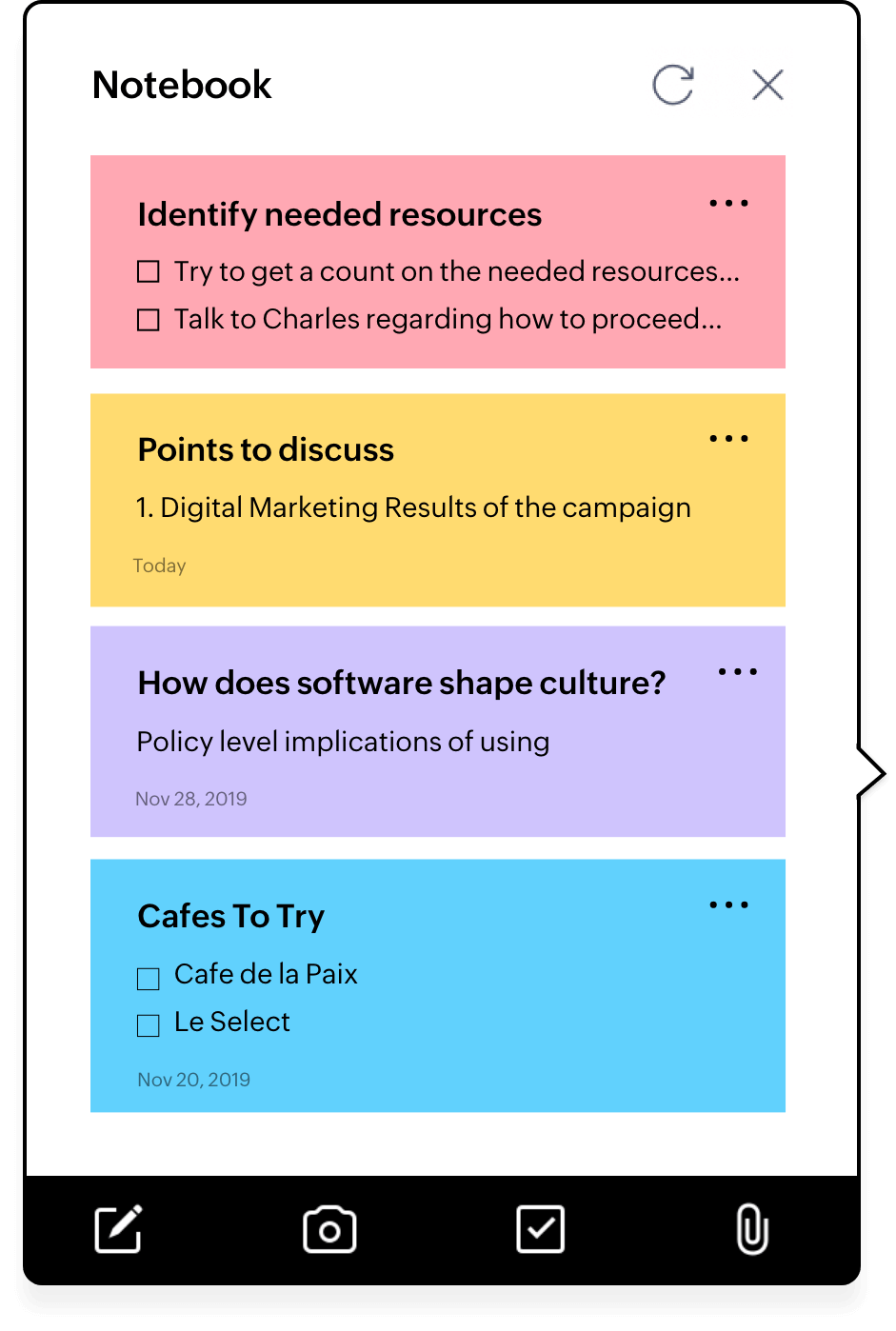 Post your thoughts
Share your thoughts about design ideas, webpage updates, and your sales targets from your note cards Notebook to your colleagues in Connect without having to switch tabs.