Play Your Cards Right
Notebook has dedicated note cards for specific note-taking purposes. Write down thoughts and plans on a Text Card. Drag memorable photos from your desktop and save them with the Photo Card. Make lists with the Checklist Card. Store all your documents with the File Card.
Text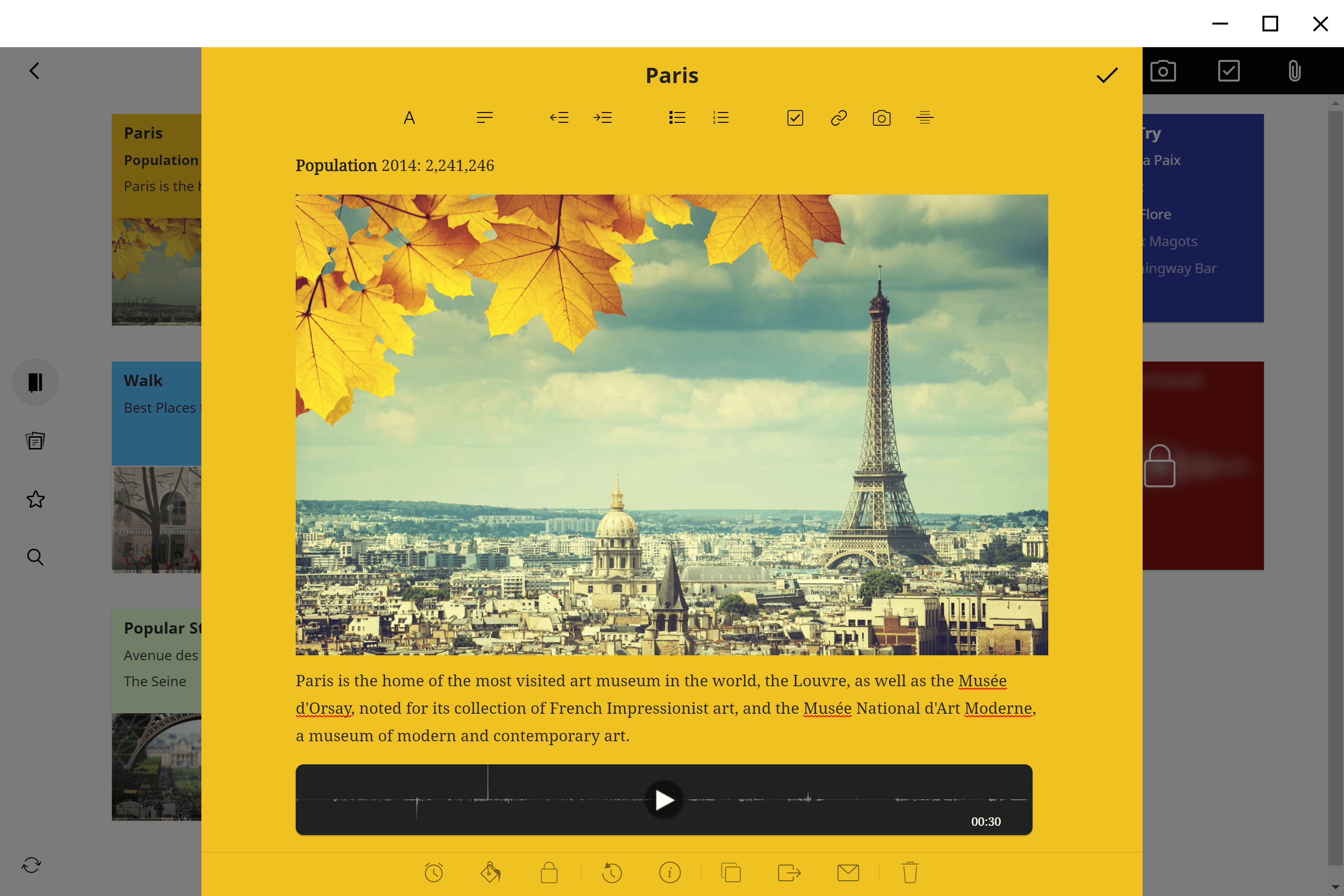 Checklist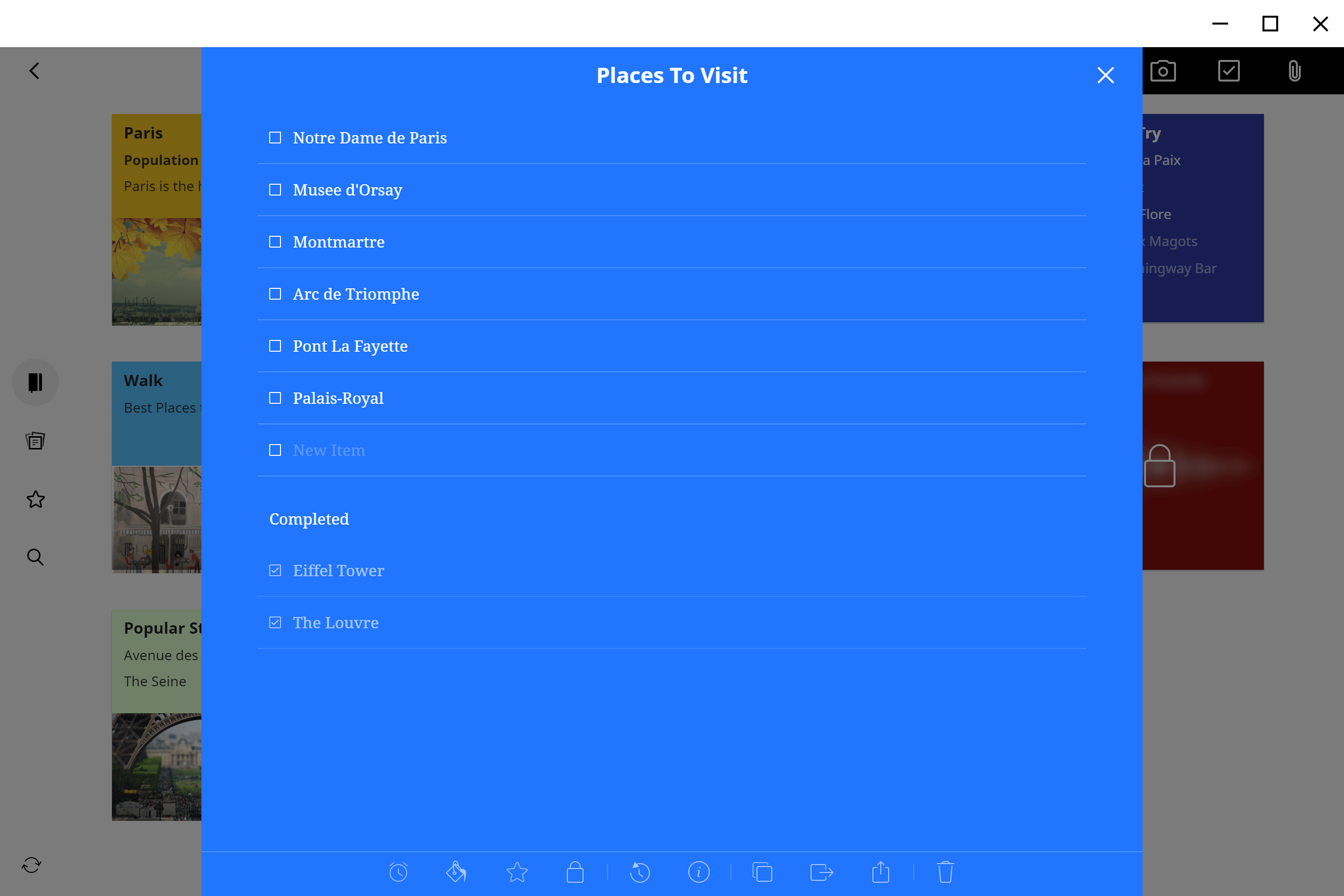 Photo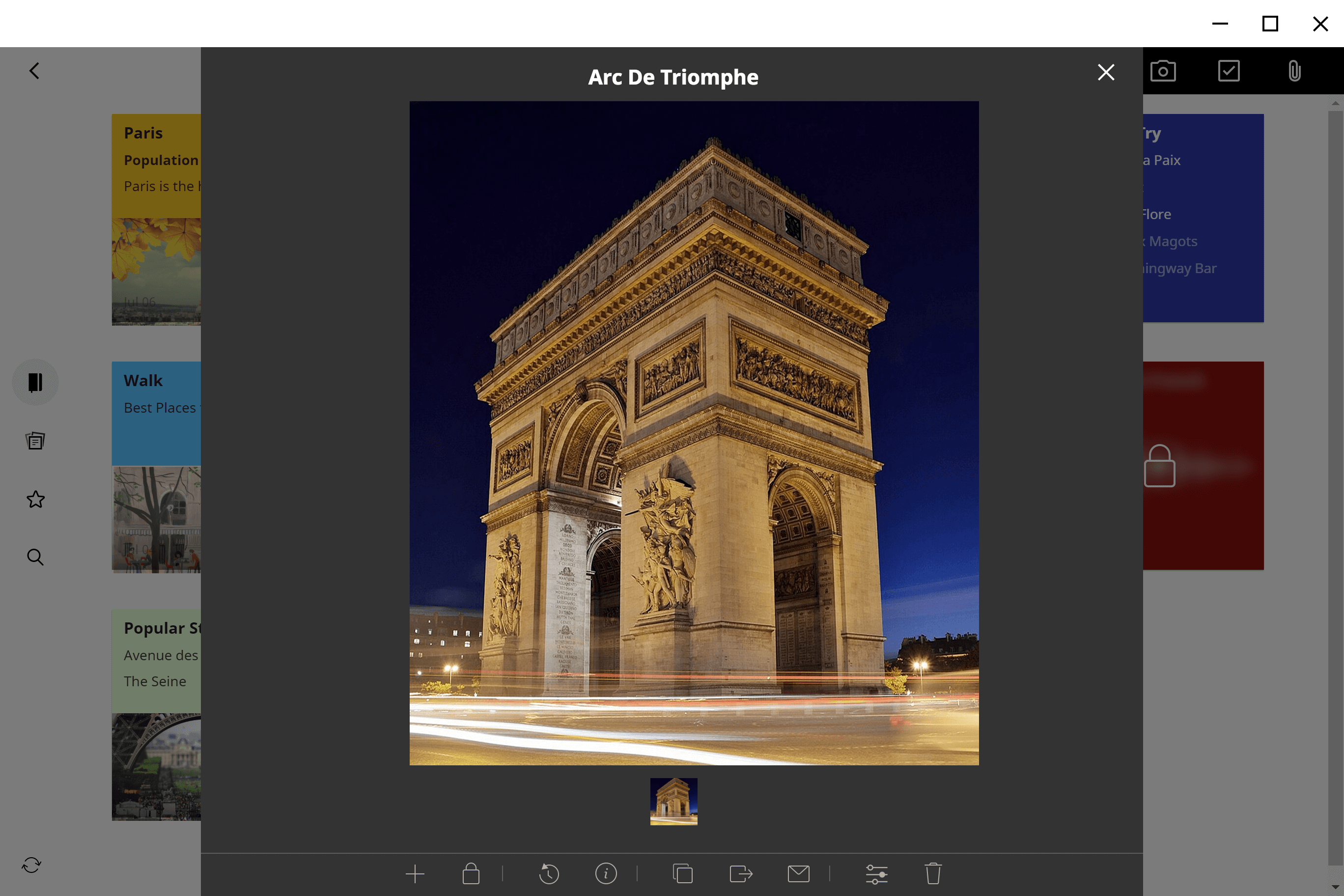 File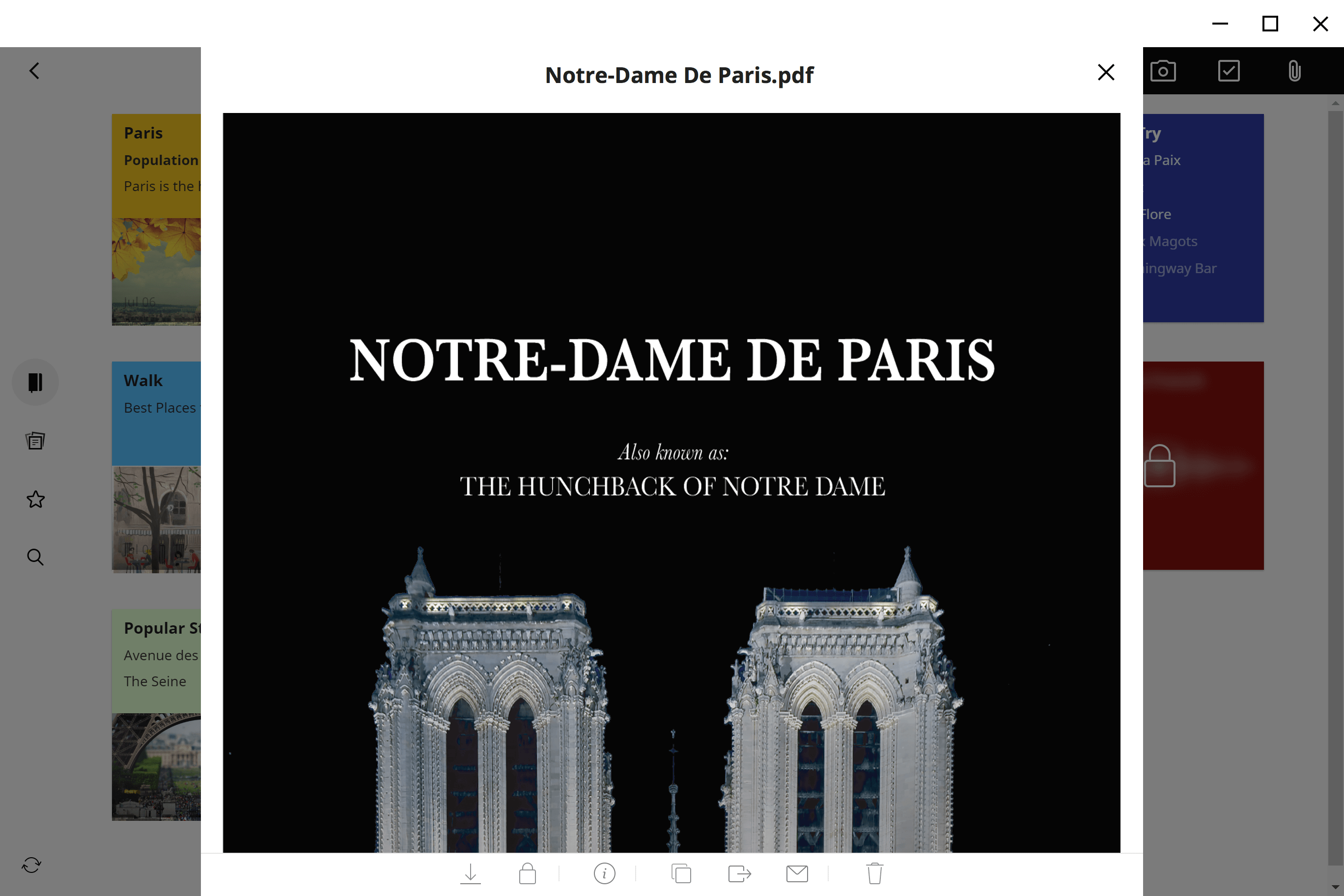 Personalize Your Space
Personalize your notebook with a collection of hand-designed notebook covers or simply add any image of your choosing by dragging and dropping it on a notebook. You can also change the color of your notes to stay organized and stylish.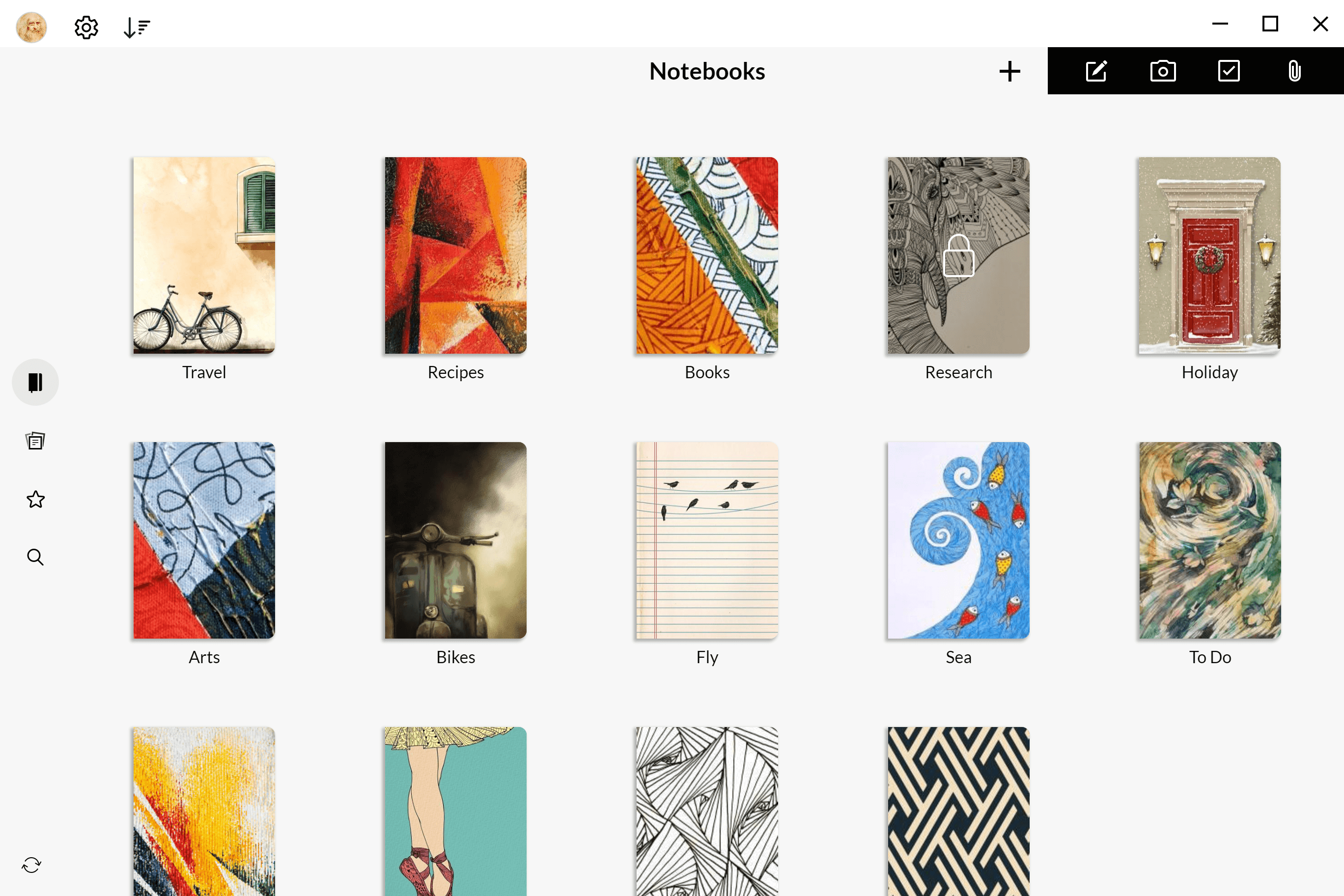 Take Notes When You're Off the Grid
Going on a trip to the mountains or facing a network issue? Notebook for Windows works without network connectivity so you can take notes anywhere. Once you're back online your notes will sync across devices.