Our app adapts to your screen
Notebook stands out in adapting to the screen size of any device. Because we've made sure you never face any clutter while using our app, you get the benefit of Notebook's display being reshaped according to your device's screen space.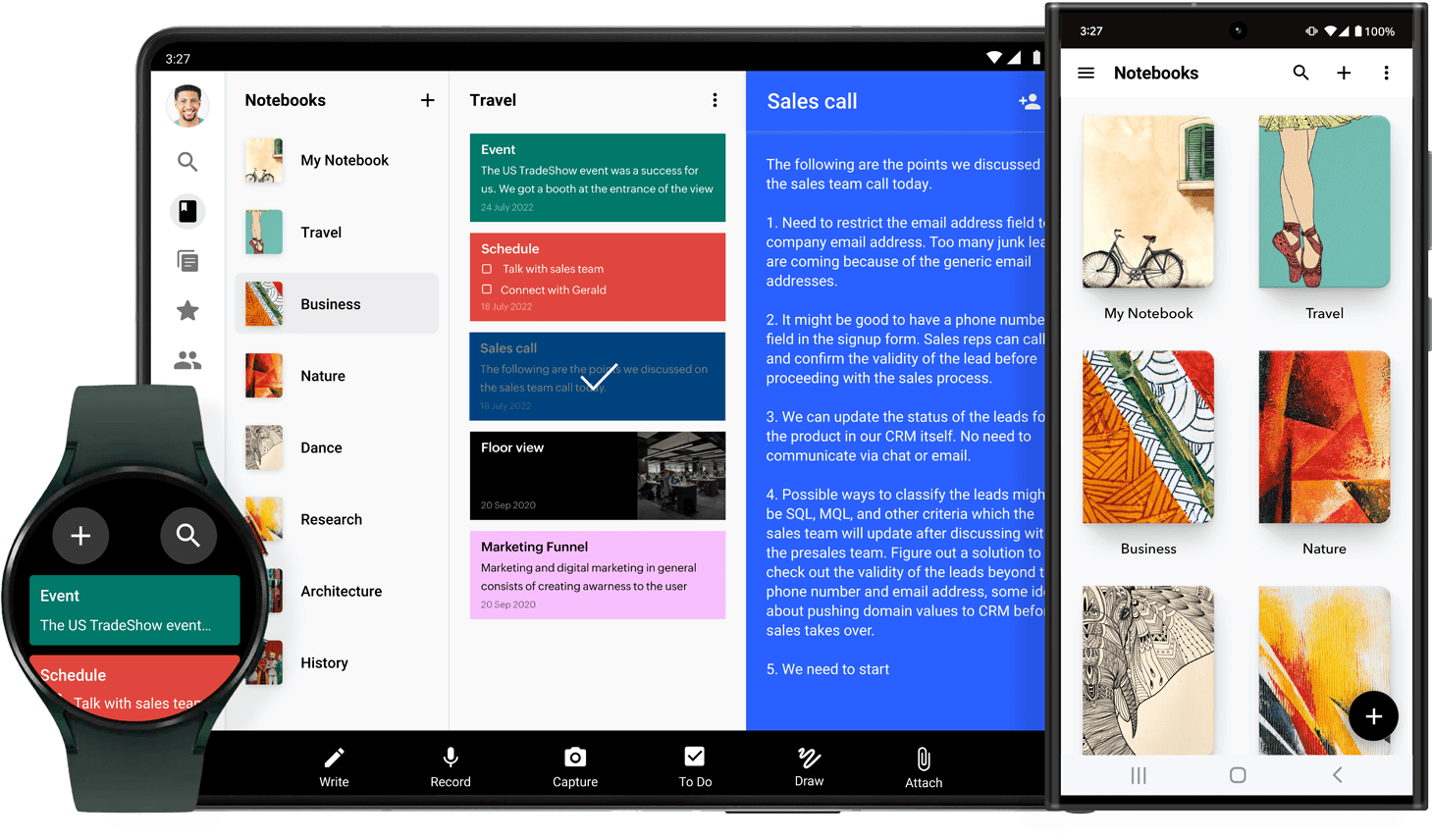 Unfold the note-taking magic
Unfold your productivity with Notebook even if you fold your Samsung Fold halfway. Notebook seamlessly adjusts to the state of the device and runs through flawlessly to produce the best writing experience. Although it's 90 degrees up, it's a perfect 100.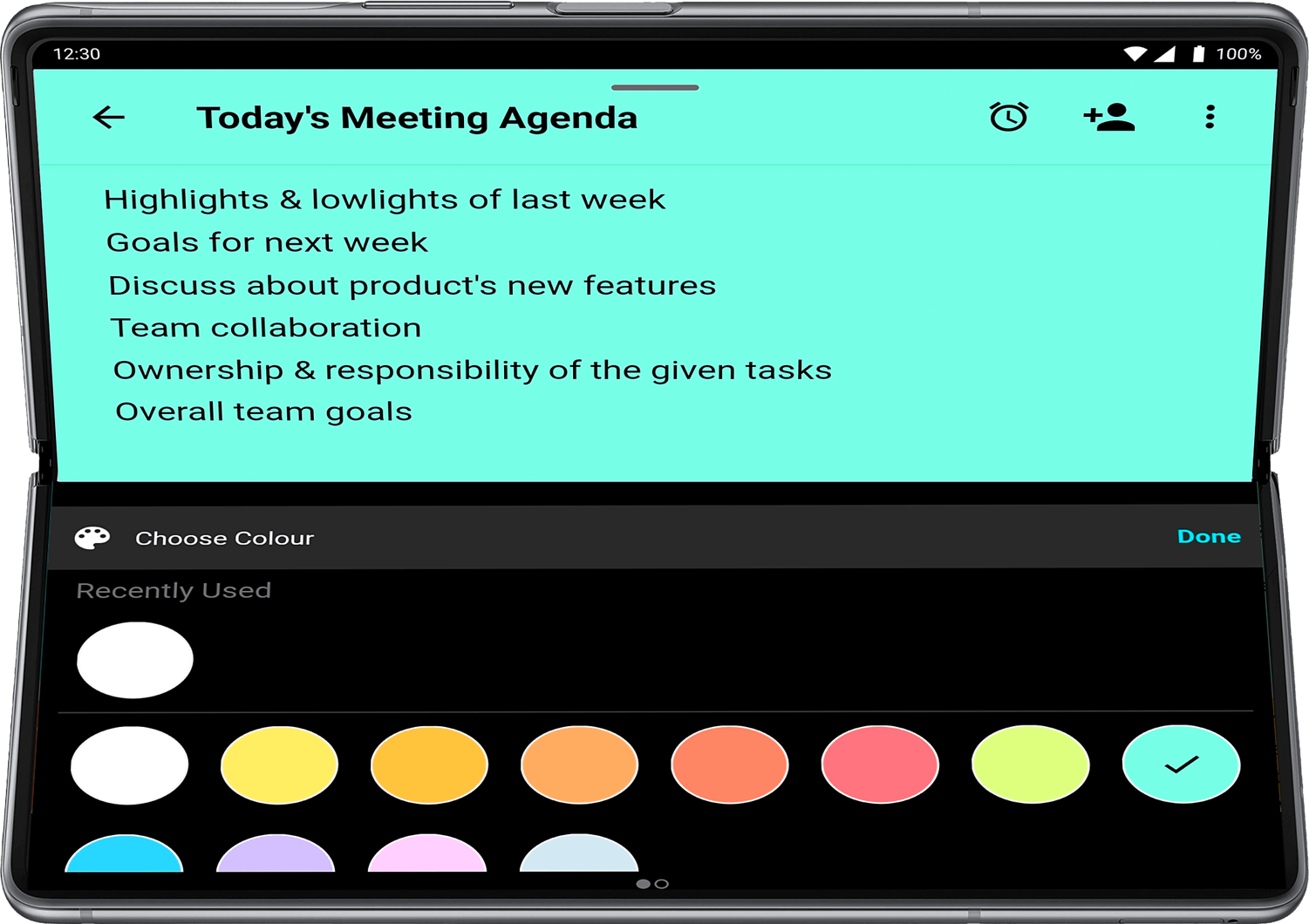 Just drag and drop files on the go
Drag things and drop them into place in no time. You can easily pull text, images, and other documents into emails or notes and simply move on. Save time and make things easier with Notebook and your device.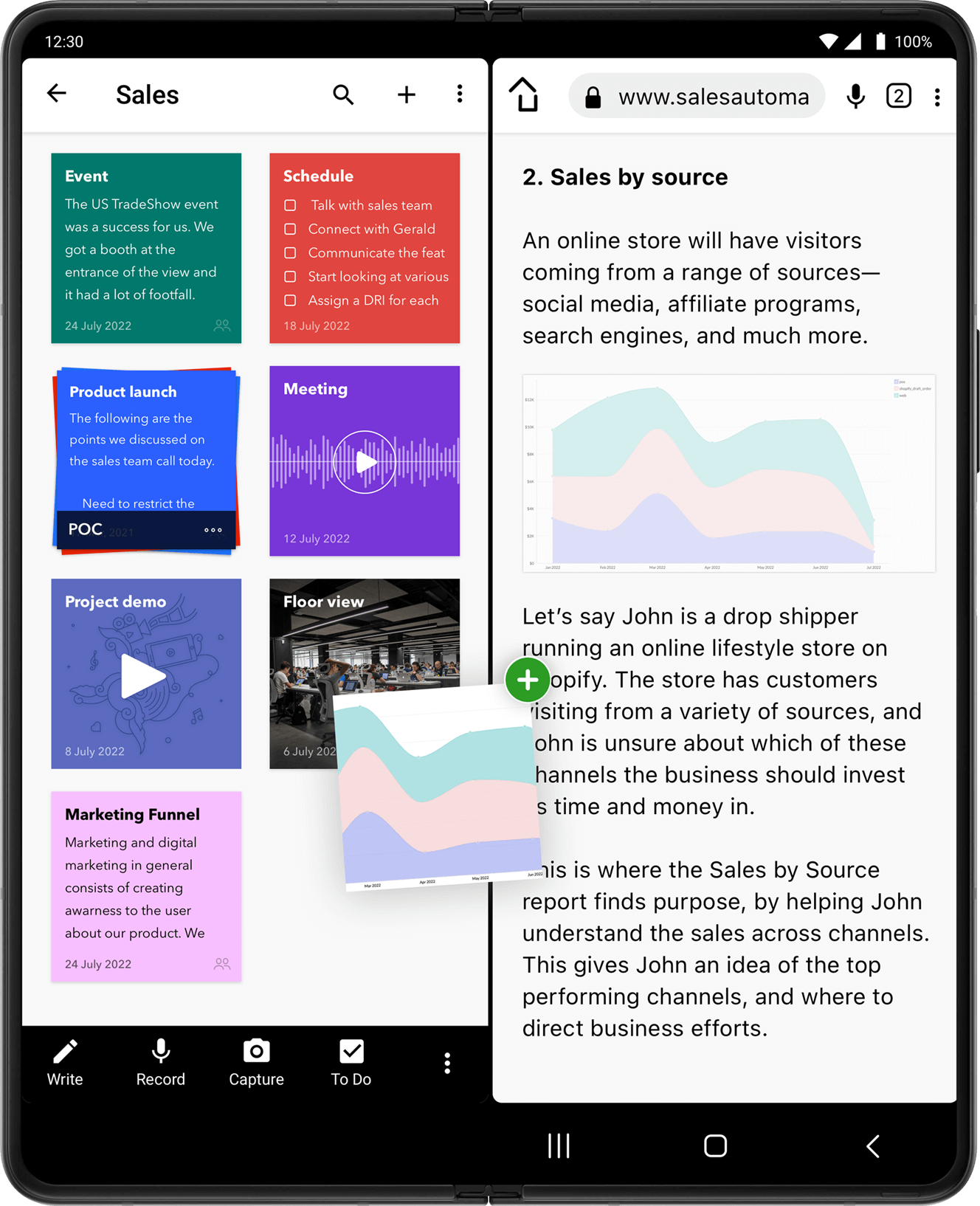 Multiple windows on a single screen
Open multiple windows in the app and write your heart out in each of its windows. Take notes on one, record audio on the other, and share memories with friends on yet a different tab. For all of the multi-taskers out there, use this feature to work with different types of notes on a single screen.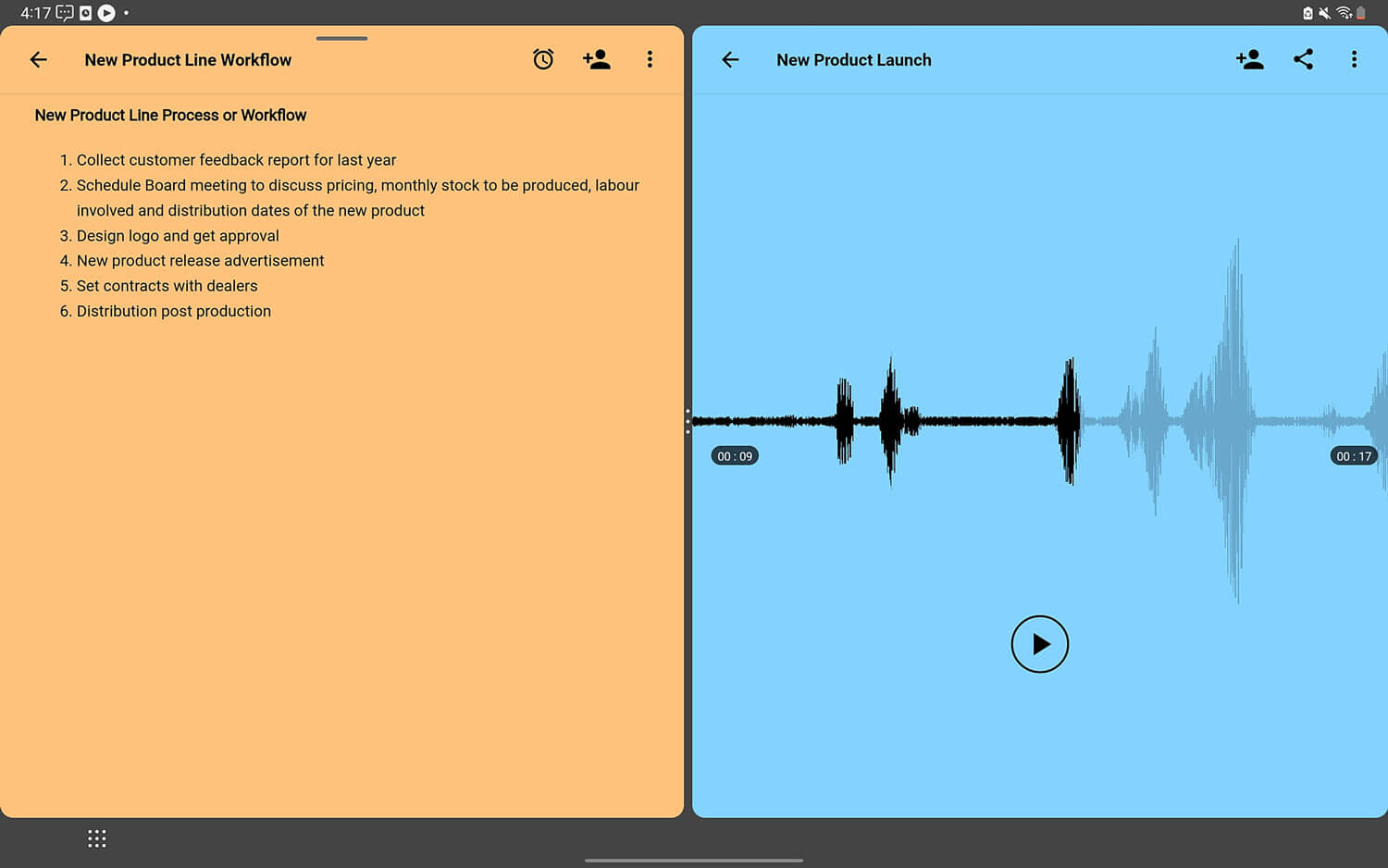 Pin your notes
Enjoy this handy feature to work on multiple tabs in Notebook. With the Picture-in-Picture (PiP) mode, you can take notes, make to-do lists, listen to audio, and watch videos in a small window pinned to the corner of the screen while toggling among other apps or working on the main screen of your device.
Text Card
Take notes while you're in a meeting, or pin the agenda for your upcoming presentation session and level up your slide decks.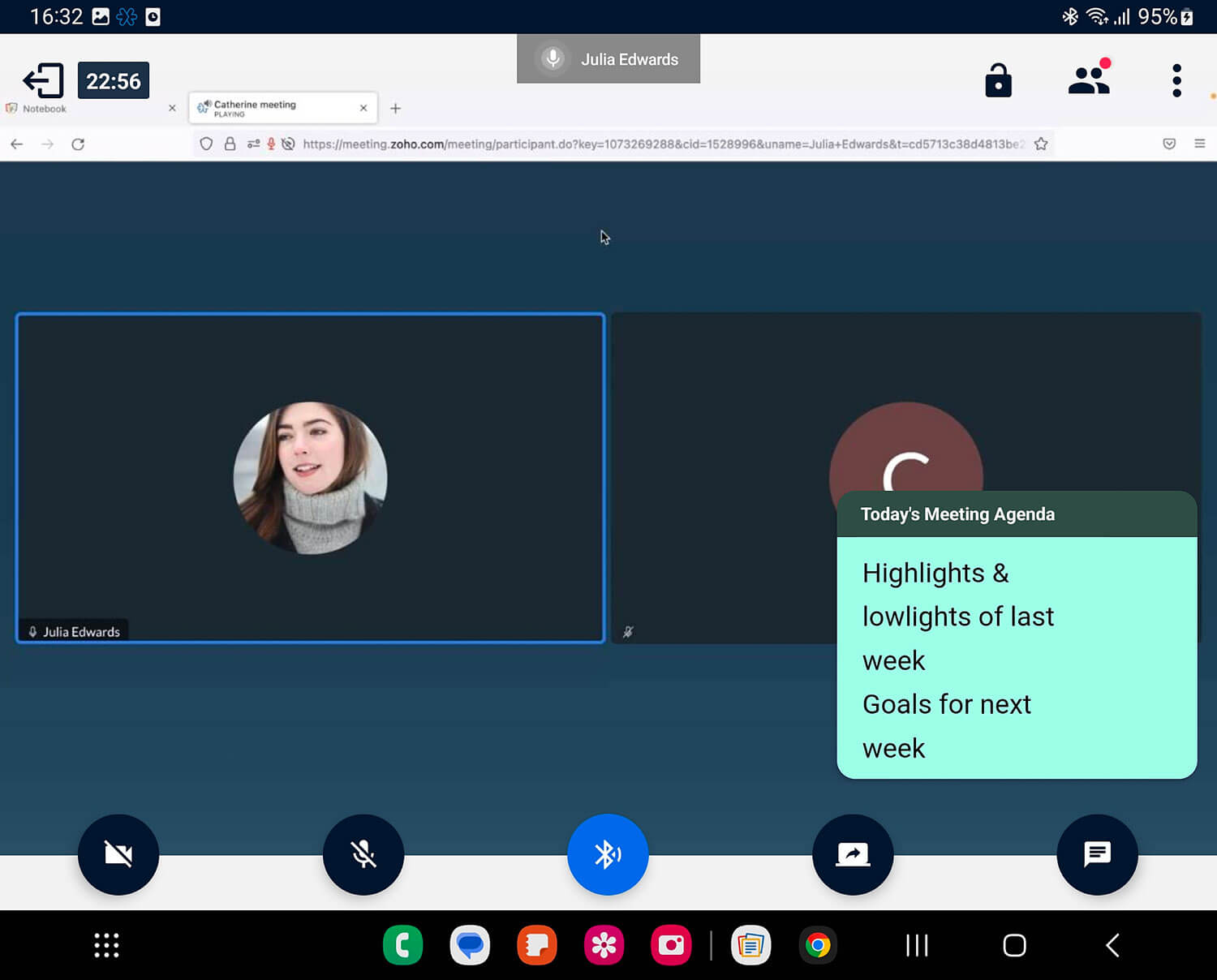 Checklist Card
Jot down your to-do tasks for the day and hold a call with your manager on another tab to discuss about your in-progress tasks by checking on your checklist.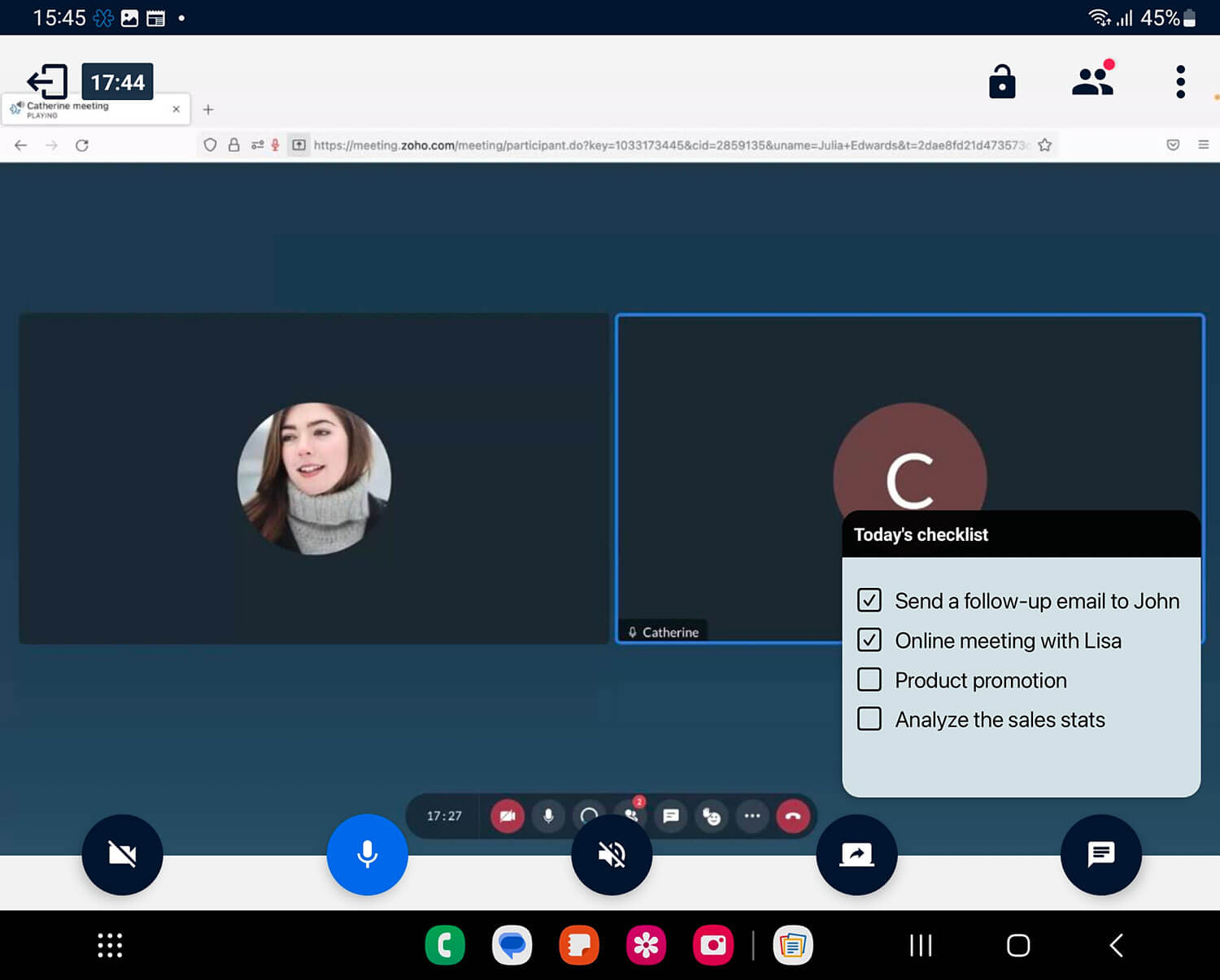 Audio Card
Pin your ears down in a corner and take notes simultaneously. You can listen to lectures, analyze what you're hearing, and jot down ideas.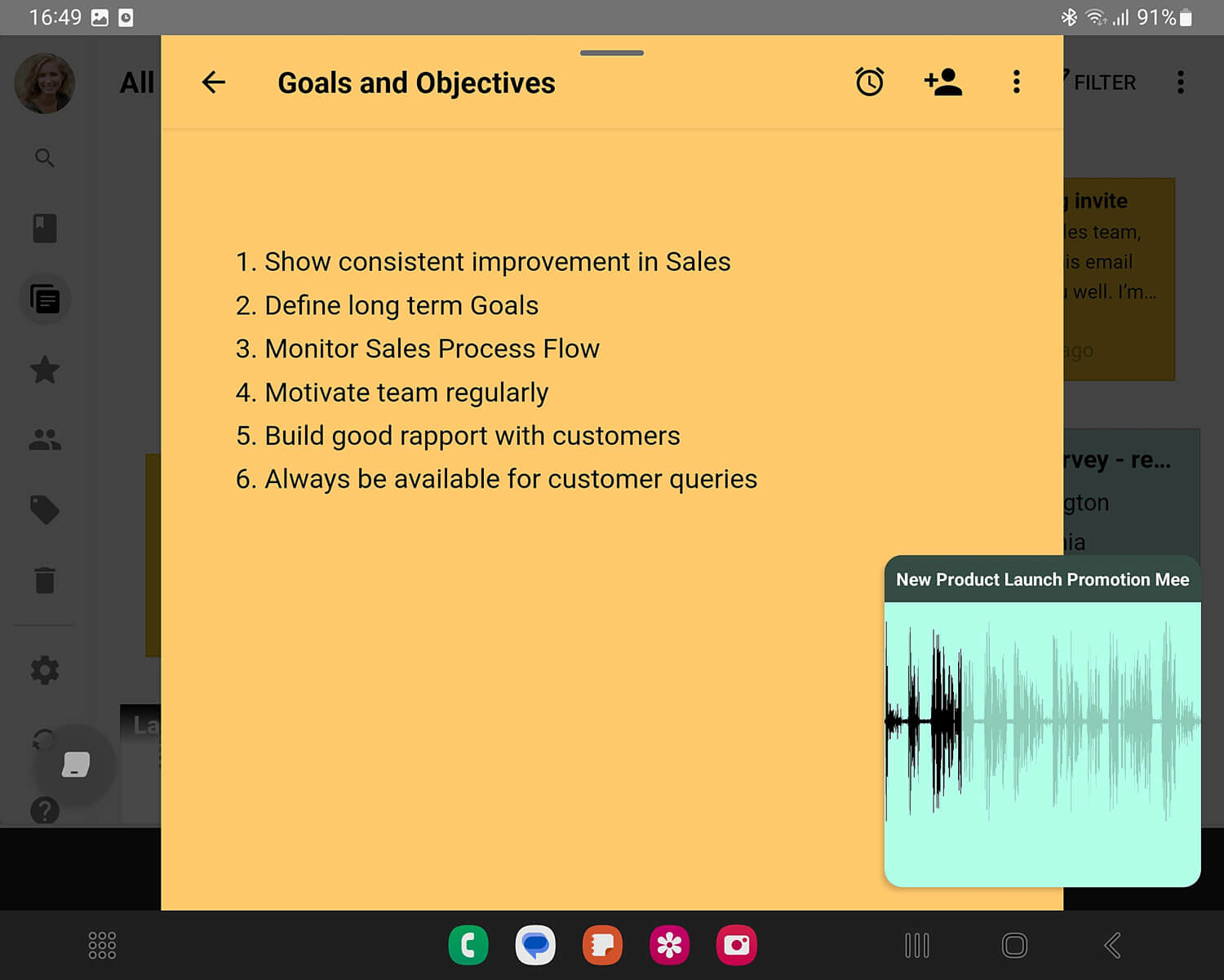 Video Card
Watch a video on one side and browse through your device for the next task you need to do. Love to sketch? Now you can watch a sketching video at a corner and trace the sketch up on a Sketch Card.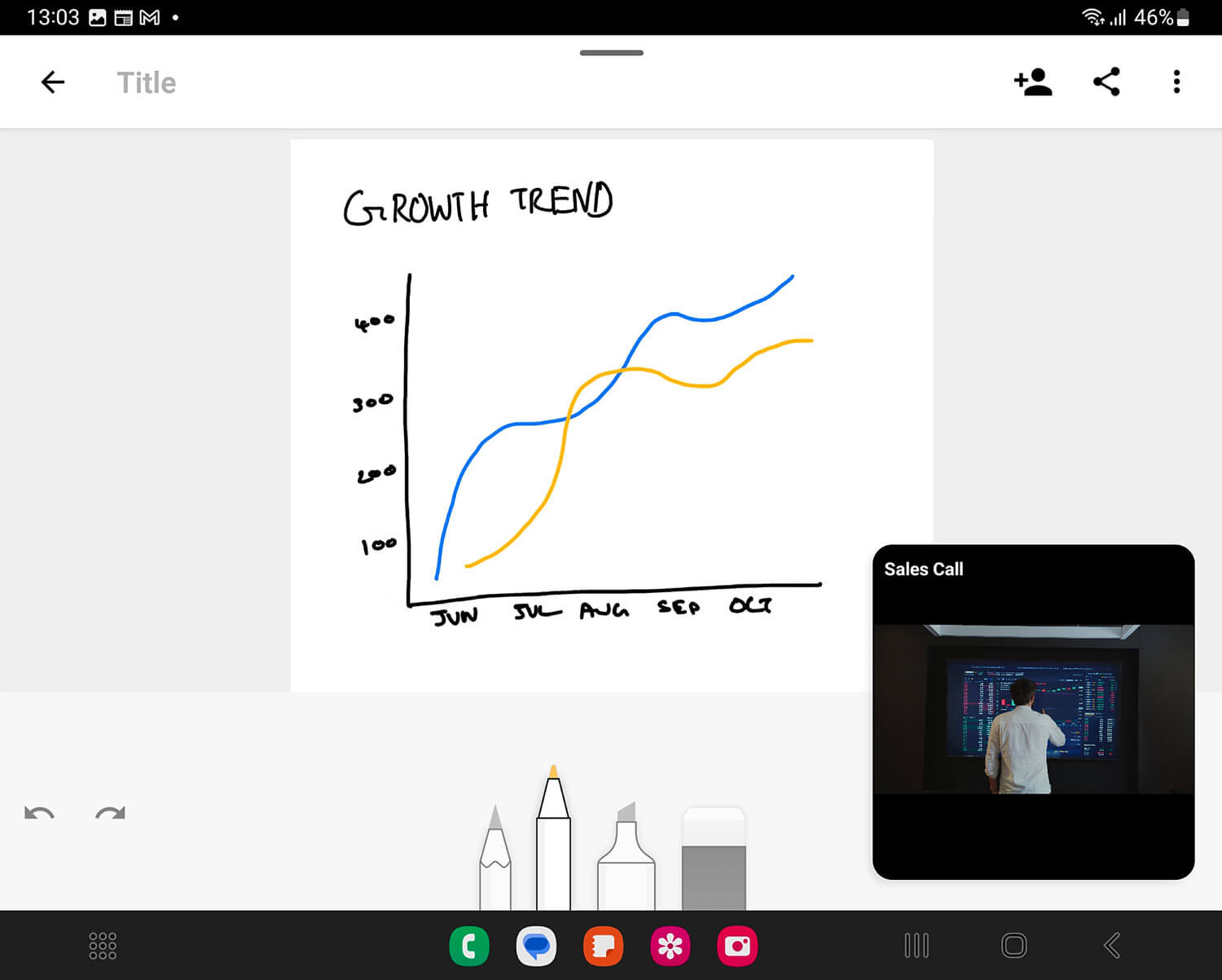 The larger the screen, the larger the productivity
DeX Mode allows you to multitask between any of your Samsung device and your large-screen monitor. As you take notes on your foldable, you can connect it to the monitor and use any of your favorite app without any interference so you can experience a high-level multitasking ability.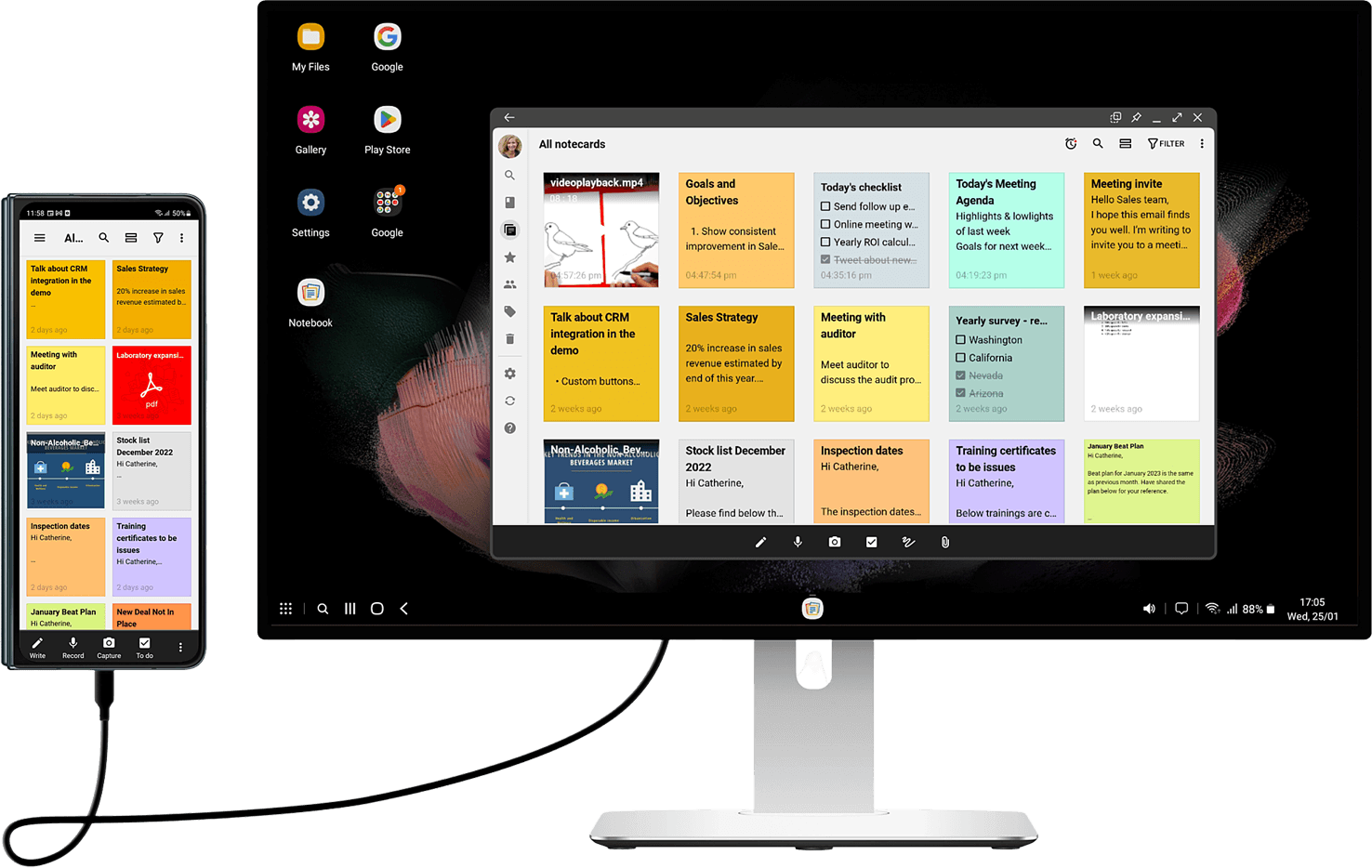 Sketch and switch your ideas
Not only can you jot down your thoughts, you can also sketch your designs with Notebook's Sketch Card and enjoy S Pen's support on it. Just click on your S Pen and simply switch between the artistic tools in the Sketch Card to doodle something, or even hand-write your notes.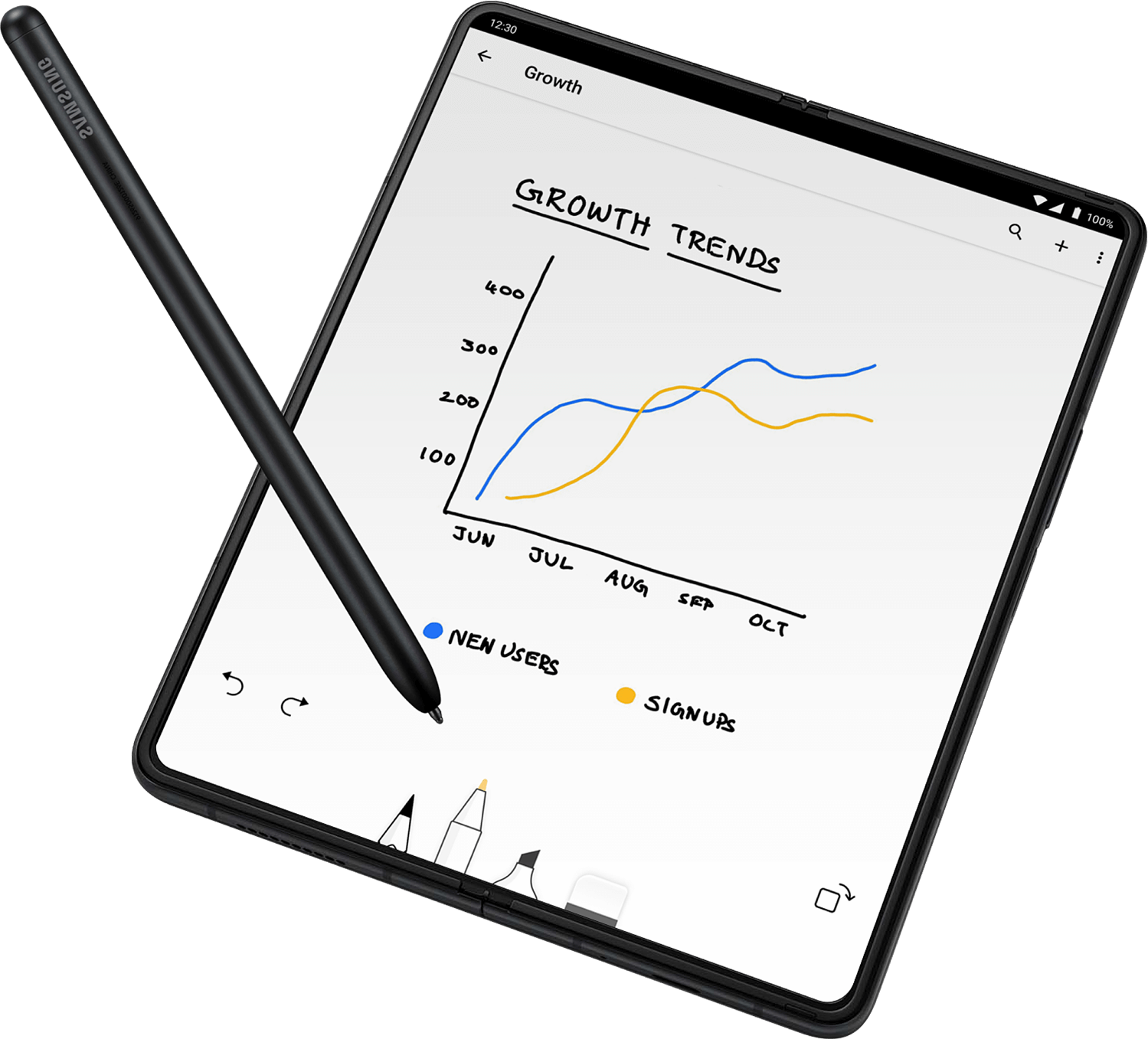 Notebook for Samsung Galaxy Watches
Take notes, create checklists, and record audio on Samsung Galaxy watches with the handiest note-taking app to take your work life on the go without waiting for your phone to update—simply watch your notes sync seamlessly on the cloud.
Text Card
Read or write notes instantly when you're in the spur of the moment. Just open Notebook from your Samsung watch and jot down hints or simply speak to see the transcript of your words for your instant impromptu meeting.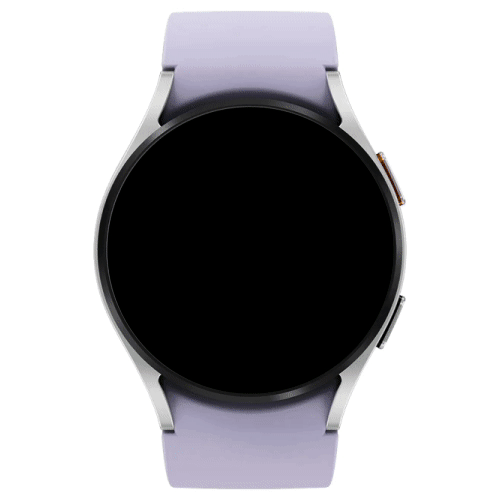 Checklist Card
Take your to-do list with you while you're travelling—just set out your day's work by listing it down on a Checklist Card on your watch and check it once you're done.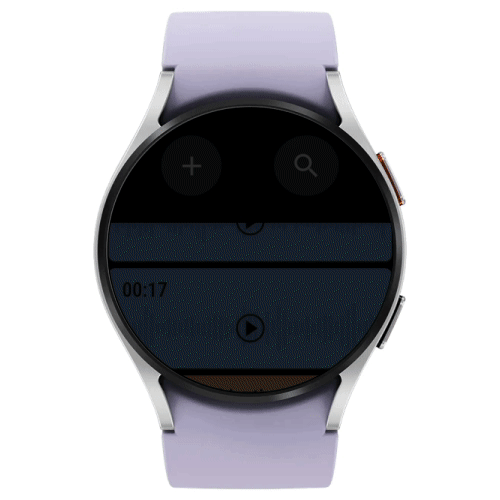 Audio Card
For voice-over lovers, it's simpler now. You can just record audio on your watch in the Audio Card with the Notebook app and listen to it again later from any of your other devices.