Notebook for iOS 13 and iPadOS
Conversational Siri Shortcuts
Notebook offers a new level of Siri interaction, with more specific questions for precise customizations. When you create a note, Siri asks you which notebook you would like it saved in and if you'd like to set a reminder for it. Likewise, when you create a recipe card, Siri asks you to choose a recipe website from a list of websites.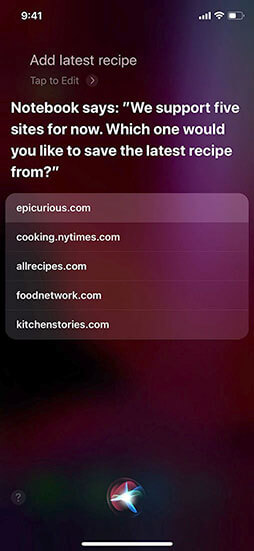 Dark Mode
Working in a low-light environment? Use Apple's Dark Mode to minimize the contrast between Notebook and your surroundings.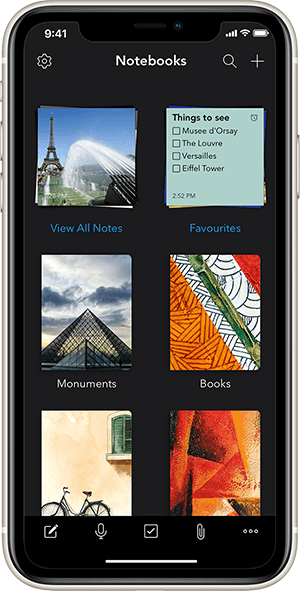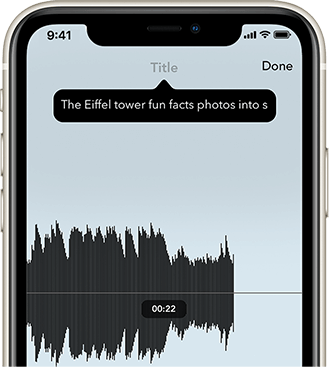 Audio Card Title Suggestion
Save time creating Audio Cards with enhanced iOS voice recognition, and use Notebook's smart suggestions for Card titles so can take better notes on the go.
Better Notetaking with Object Detection
Enrich your Photo Cards with searchable tags. With advanced object detection, Notebook now supports automatic tagging for uploaded images.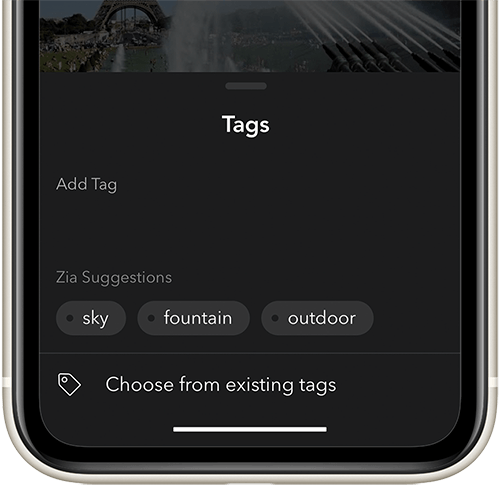 Multiple Windows in iPadOS
Enjoy a whole new set of system fonts with Notebook on the iPadOS. Notebook also comes with Multiple Window Support, so you can work on several note cards simultaneously.
Catalina Updates
With content-based suggestions for your notes, Notebook has gotten a lot smarter. Perform enhanced searches to quickly pull up notes and find saved photos using keywords.
Notebook for macOS Catalina