Create, access, and edit your notes
Save time by creating different types of note cards with the Notebook tab for Teams. Keep all your note cards by your side and add your thoughts without having to switch between tabs.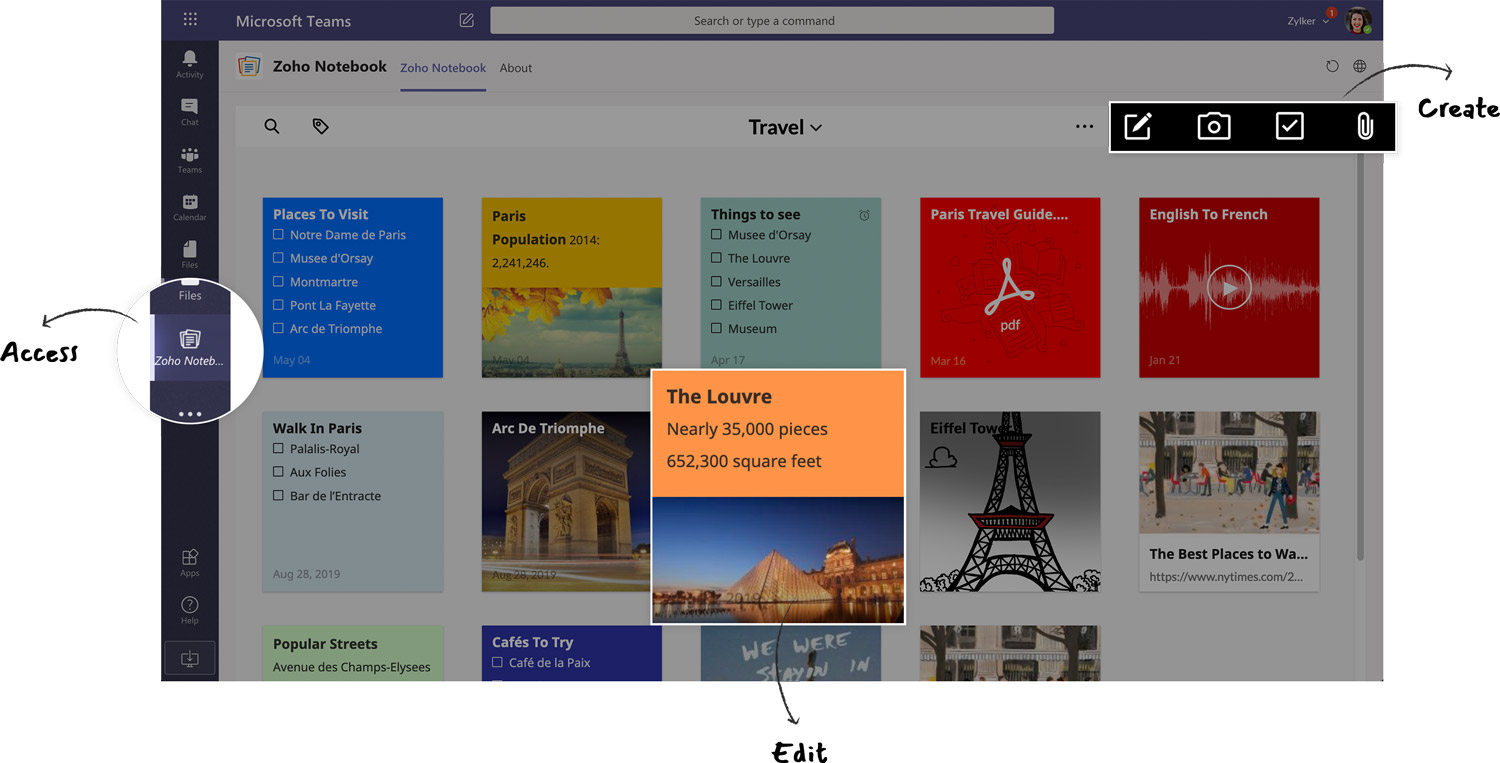 Organize your thoughts
Create notebooks and associate your note cards with them. You can also move and copy note cards within notebooks. Group your related note cards together and favorite them to locate easily.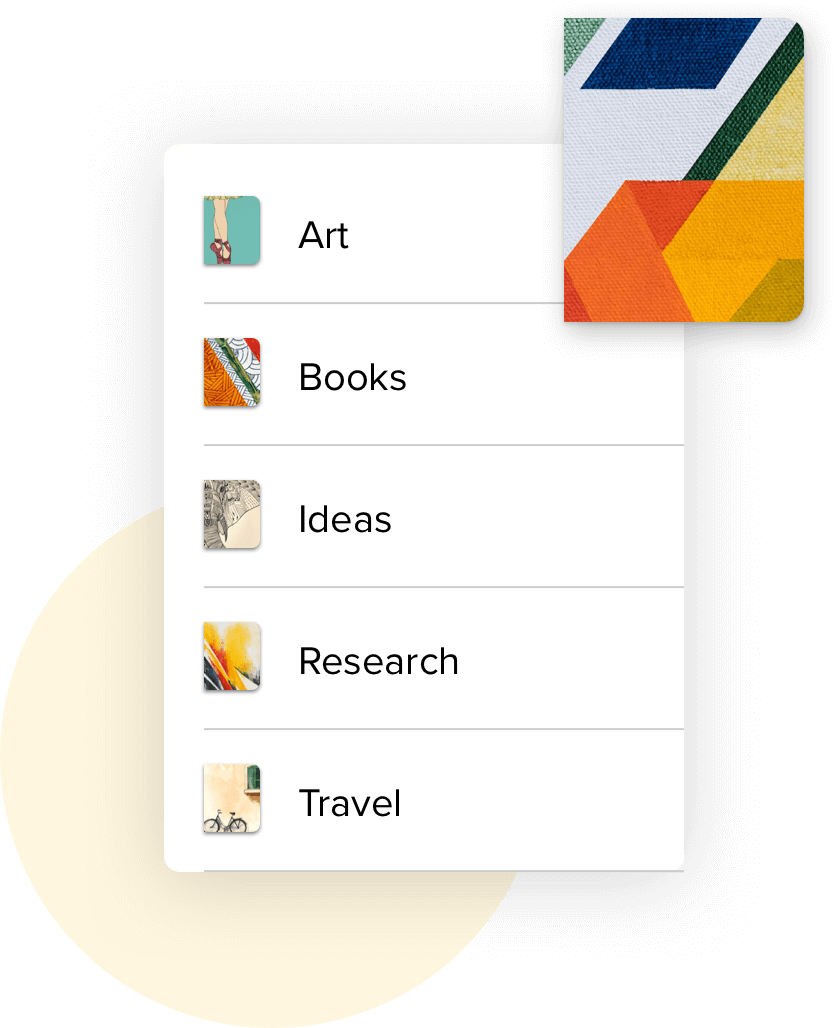 Personalize your Notebook
Color-code your note cards, choose from a list of original hand-drawn covers, or upload any image to set as your notebook cover. Go easy on your eyes with Night Mode
All the extras
You can also secure, search, and set reminders for your note cards from within Microsoft Teams.
Exclusive COVID-19 assistance for Microsoft customers: Sign up before December 31 and get Zoho Wallet credits worth US $500 valid for 60 days. The wallet credits can be used for the purchase of any Zoho app or for edition upgrades.