Automatische tijdregistratie
U kunt de timers in Zoho Projects gebruiken om de tijd die aan elke taak wordt besteed bij te houden. De bestede tijd wordt automatisch aan uw rooster toegevoegd zodra de taak is voltooid. U kunt de bestede tijd ook handmatig invoeren als u dat zou willen.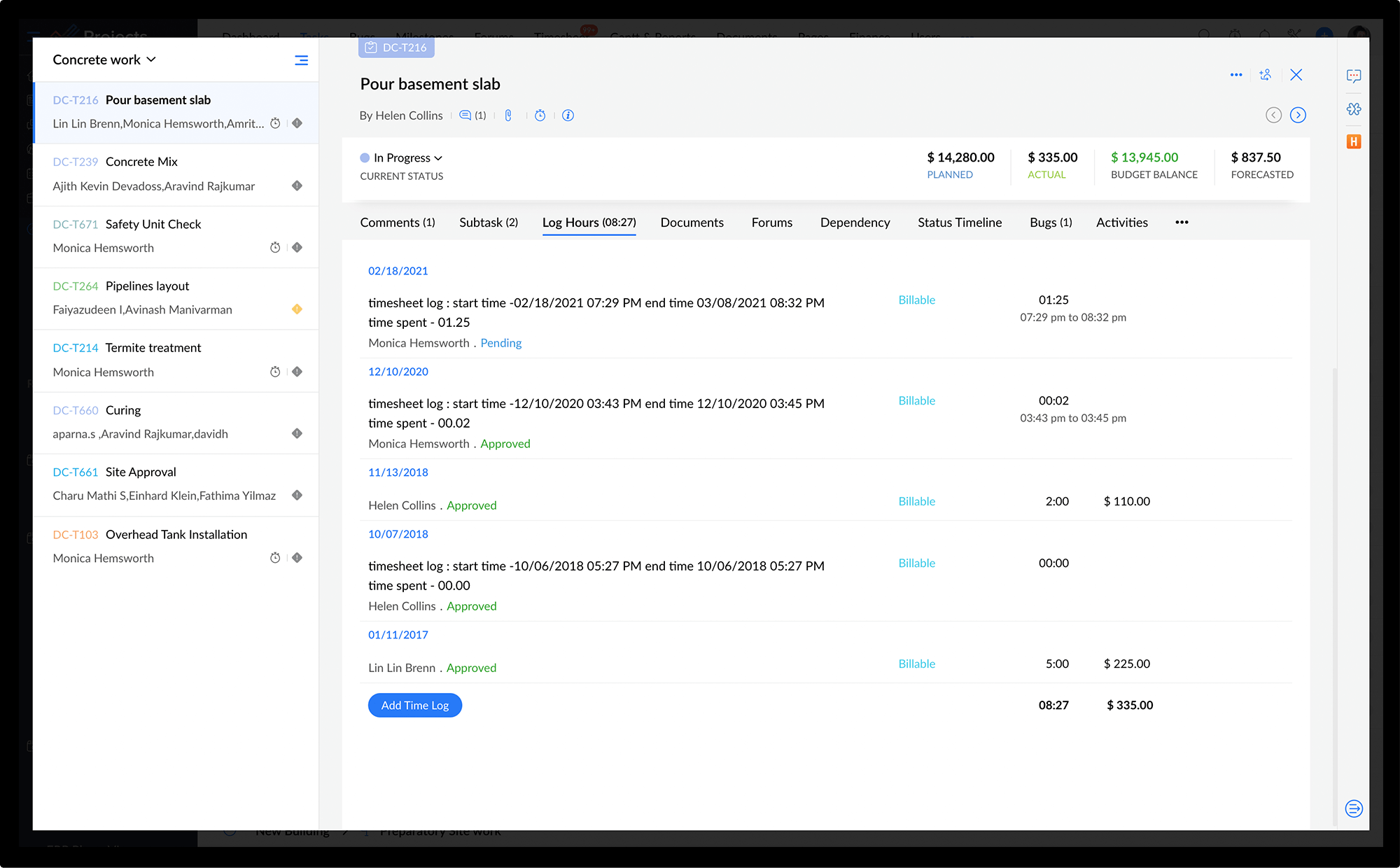 Geregistreerde tijd herzien
Managers can review the time logged by their team. Timesheets in our project management software help the senior management make determinations about billable hours and actions.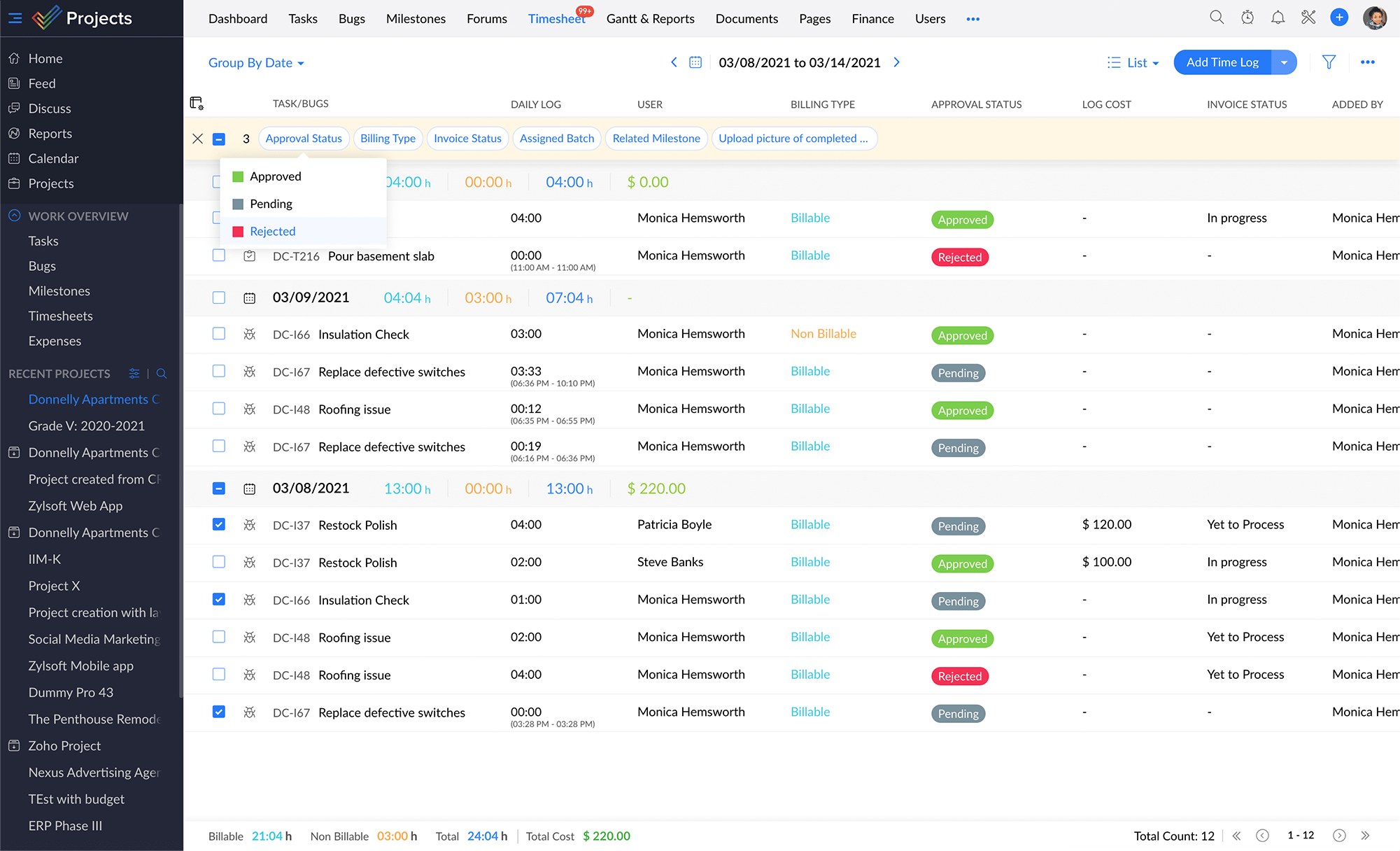 Wereldwijde timer
The global timer widget helps with timesheet management by displaying all the timers clocking time on various tasks across projects. U kunt timers starten en stoppen en teamleden via de opmerkingen op de hoogte brengen.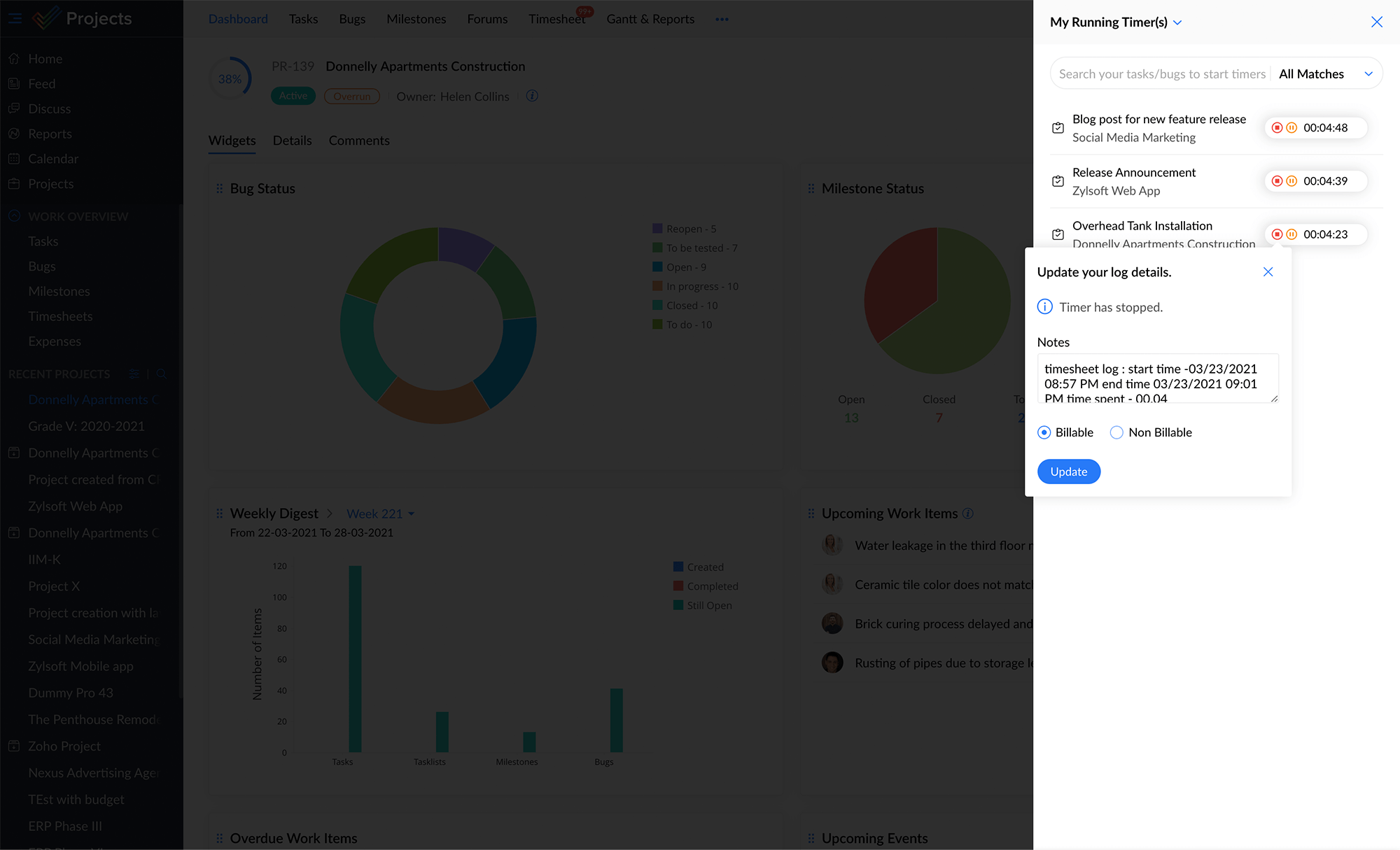 Uitgebreide rapporten
Het rapport van de projecten geeft een compleet overzicht van de tijd die aan elk project van u wordt besteed. Also, detailed timesheet reports with time spent on each client and each employee are available to use in timesheet management.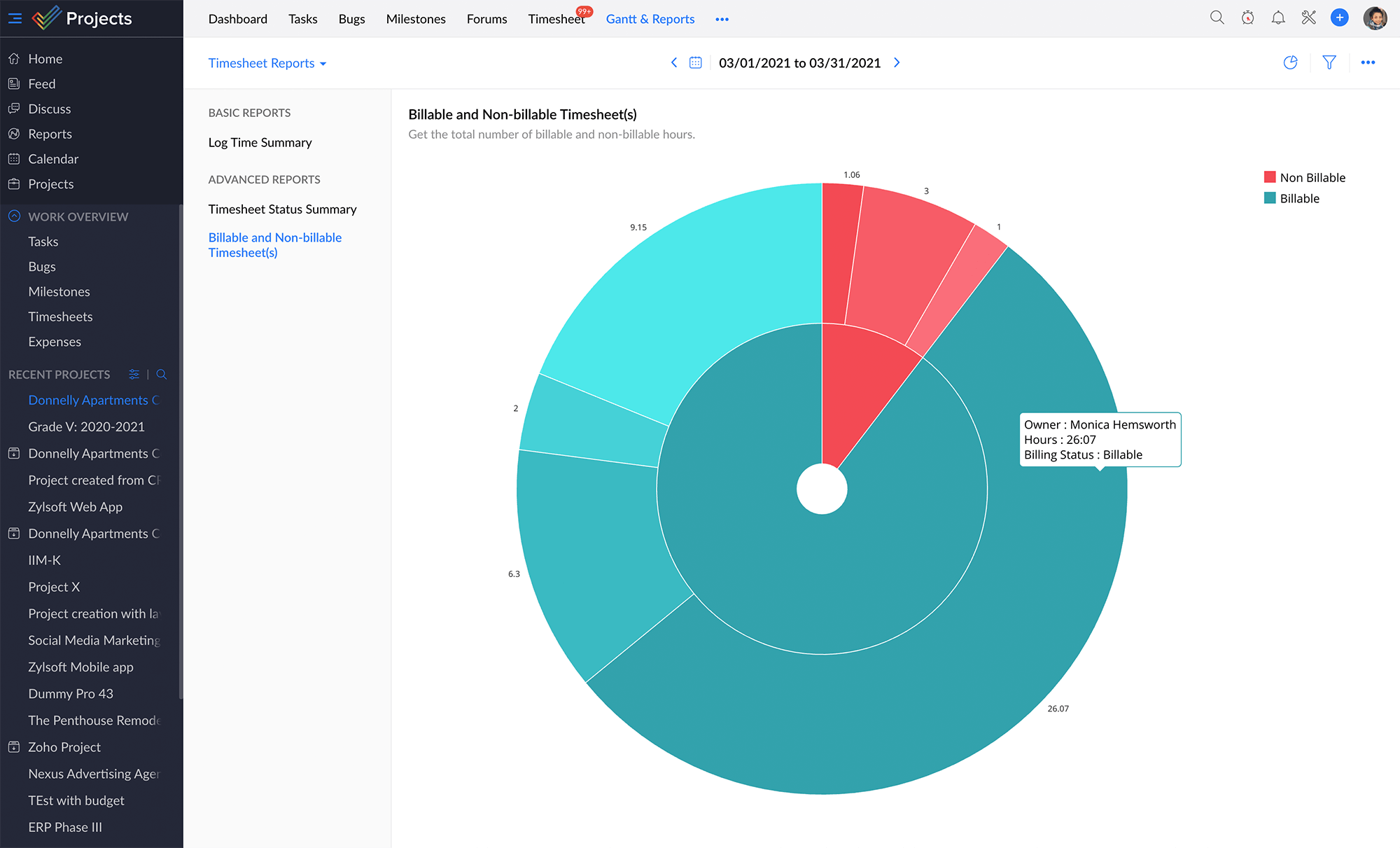 Roosters exporteren
You can export timesheets for specific users or for all the users in a project or portal in xls, csv, and pdf formats.