Define your desired sales practices.
Blend your organizational goals into your sales team by transforming them into personal objectives. Because nothing drives sales team output like concrete, personalized benchmarks.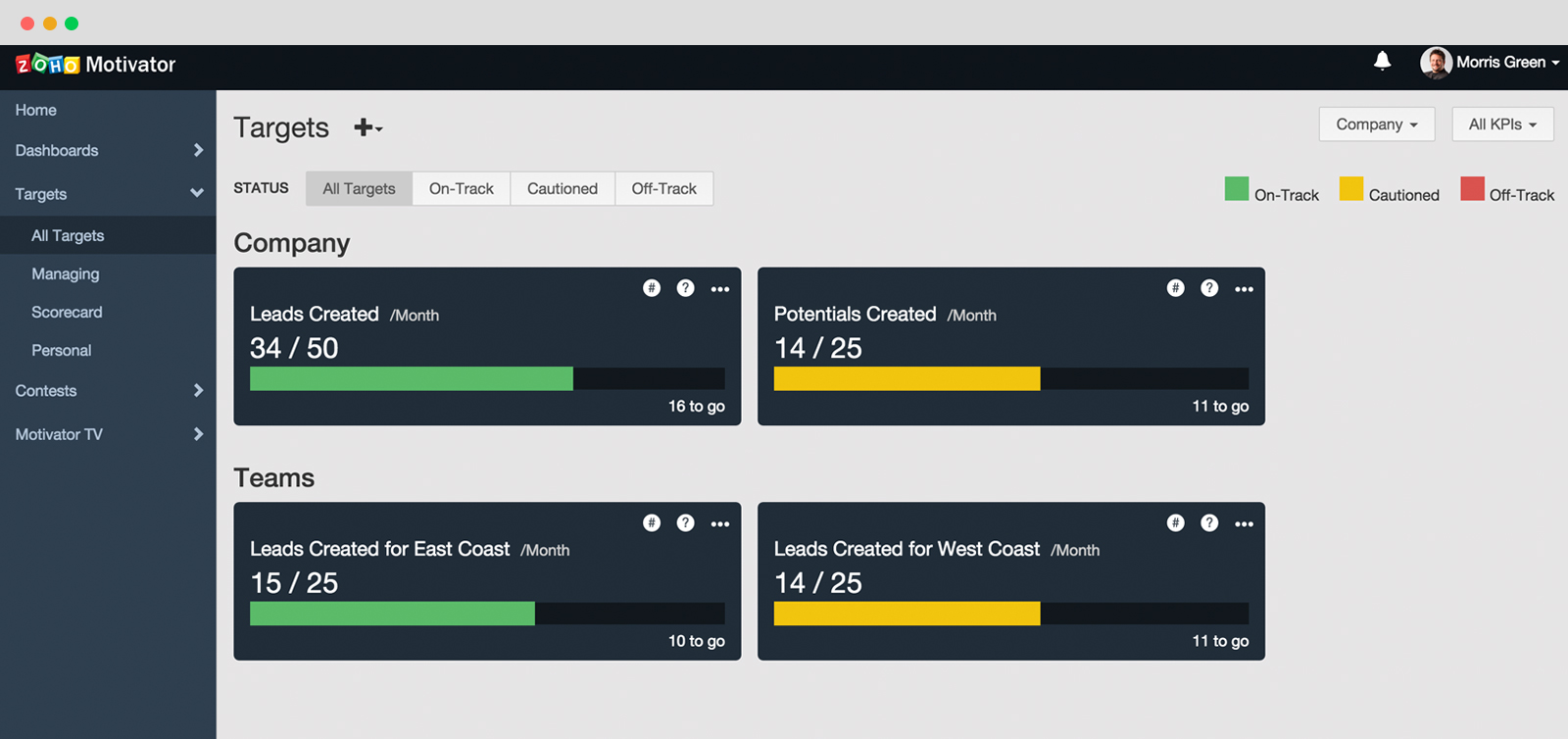 Stay on your toes.
Break down larger objectives into smaller tasks for your whole team and make them achievable. For example, create a daily target for making a minimum number of calls to prospects, and regularly follow up with your target. Assign targets to your team and complete your objectives in an easy and convenient way.
Set targets for yourself.
Keep your sales force focused with a variety of targets. Assign them to individuals and teams--even involve the organization as a whole. Set your own targets , track your progress, and achieve your goals one step at a time.
Clear goals & real-time feedback
Monitor your sales team's performance and give your sales reps an on-demand report of their current sales activity using scorecards. Gain visibility into how your sales team is performing at the drop-of-a-hat without it affecting your day-to-day activities.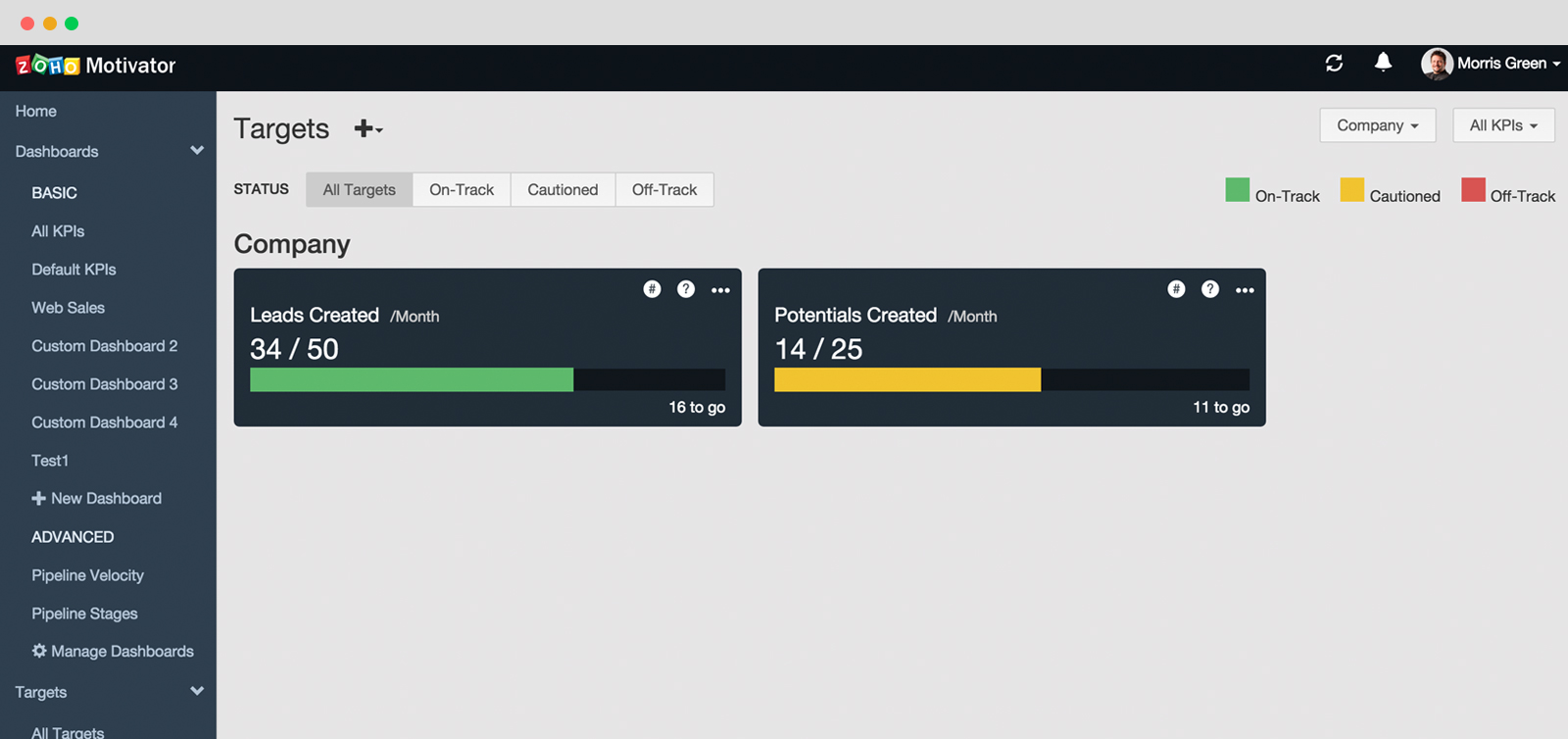 Visually track your progress.
Get an interactive snapshot of your performance in real time. Cycle between your targets and tweak it to your favor by adding custom benchmarks.
Compare yourself with your rivals.
Pair your sales targets with those of your colleagues, and know where you stand among your peers.
Score yourself.
Drive personal accountability with your own scorecards for everyone in your sales team, and watch them complete their tasks on time.