Here's what you can do with the integration:
Schedule online meetings directly from Zoho Projects
Invite internal and external users
Meet with up to 100 participants
Share joining links for meetings
Start meetings from your calendar, feeds, and reminders
Collaborate with audio, video, and screen sharing
Record meetings
View recordings in Zoho Projects
View attendee reports in Zoho Projects
Meet instantly from tasks
Hold contextual online meetings to prioritize assignments and complete projects more effectively. Click the Meet Now icon to quickly launch a meeting right from your task. Invite anyone within or outside of your Zoho Projects network to your meeting and interact with audio, video, screen sharing, and moderator controls.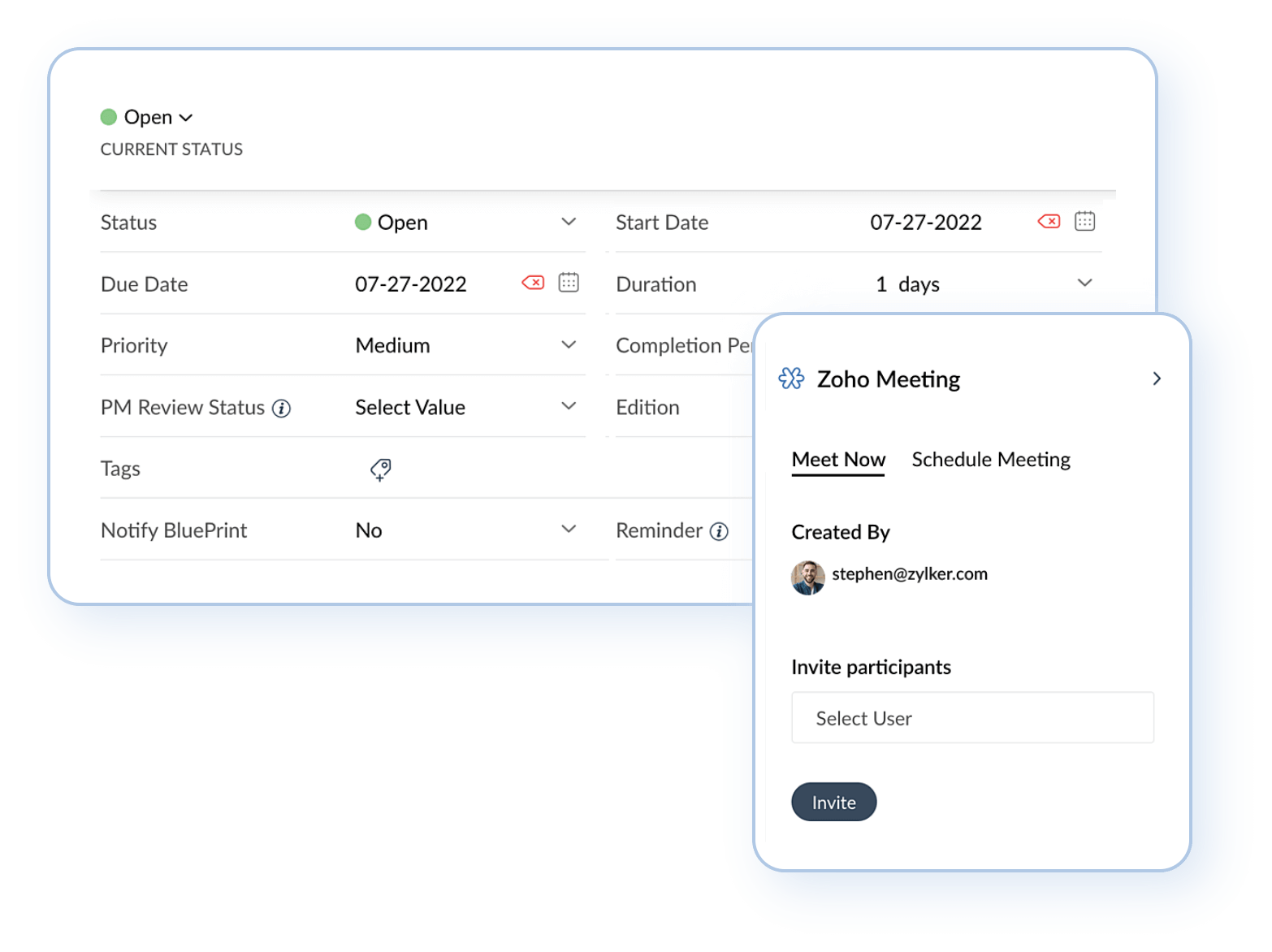 Schedule meetings and invite users
Navigate to any of your projects and click Calendar to set up meetings in advance by filling out the form with meeting details and participant email addresses. Send RSVPs, join links, and reminders that participants can view from their meeting invites. Check the External Users box to invite anyone who does not belong to your organization.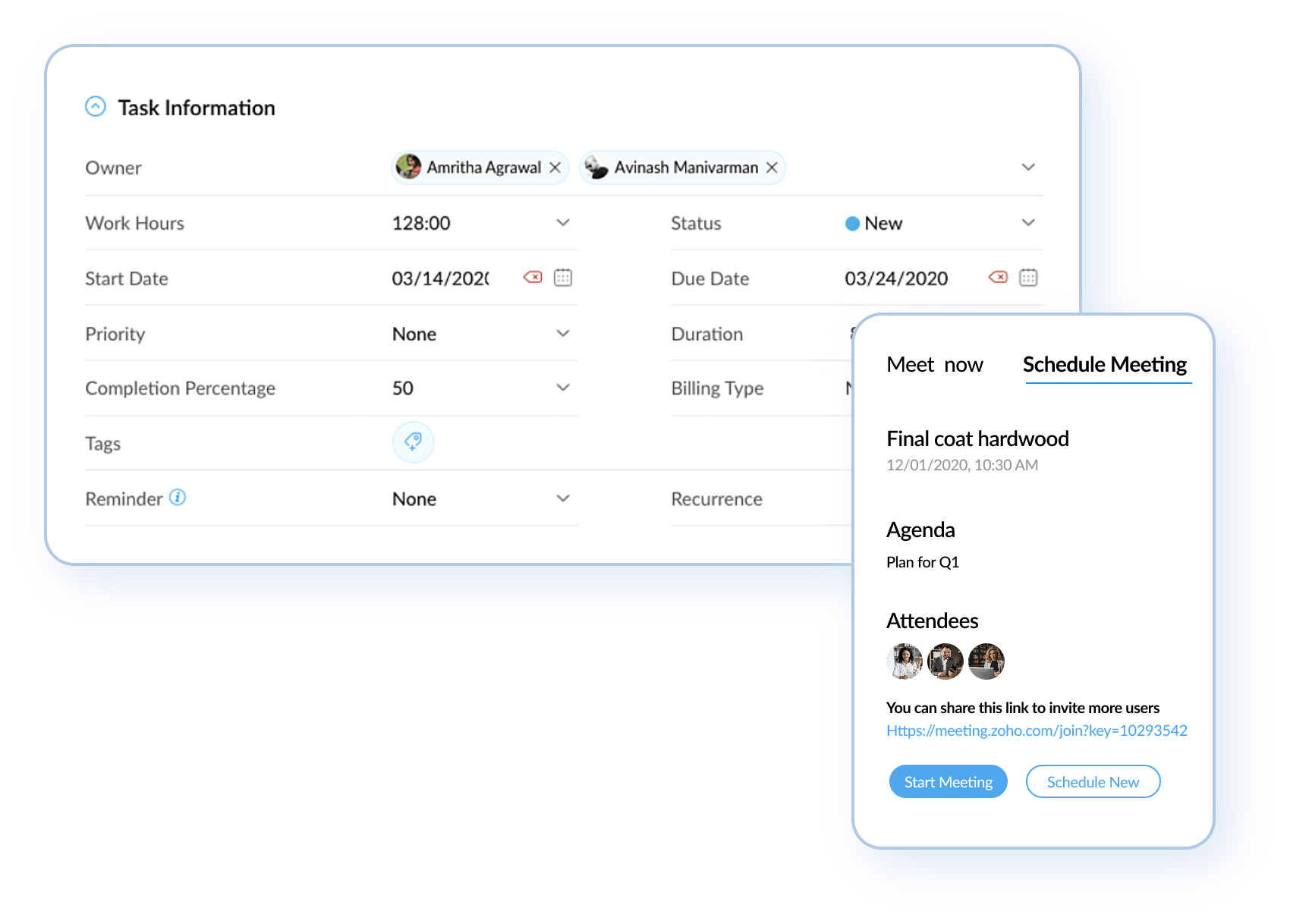 Launch meetings from your calendar, feeds, and reminders
Manage your meetings and tasks from a single application to complete your reach milestones faster. Start meetings with a single click from the Zoho Meeting tab in your project calendar, reminders, or feeds. Participants or task owners can also view upcoming meetings from their project feeds and join meetings by clicking the Join button.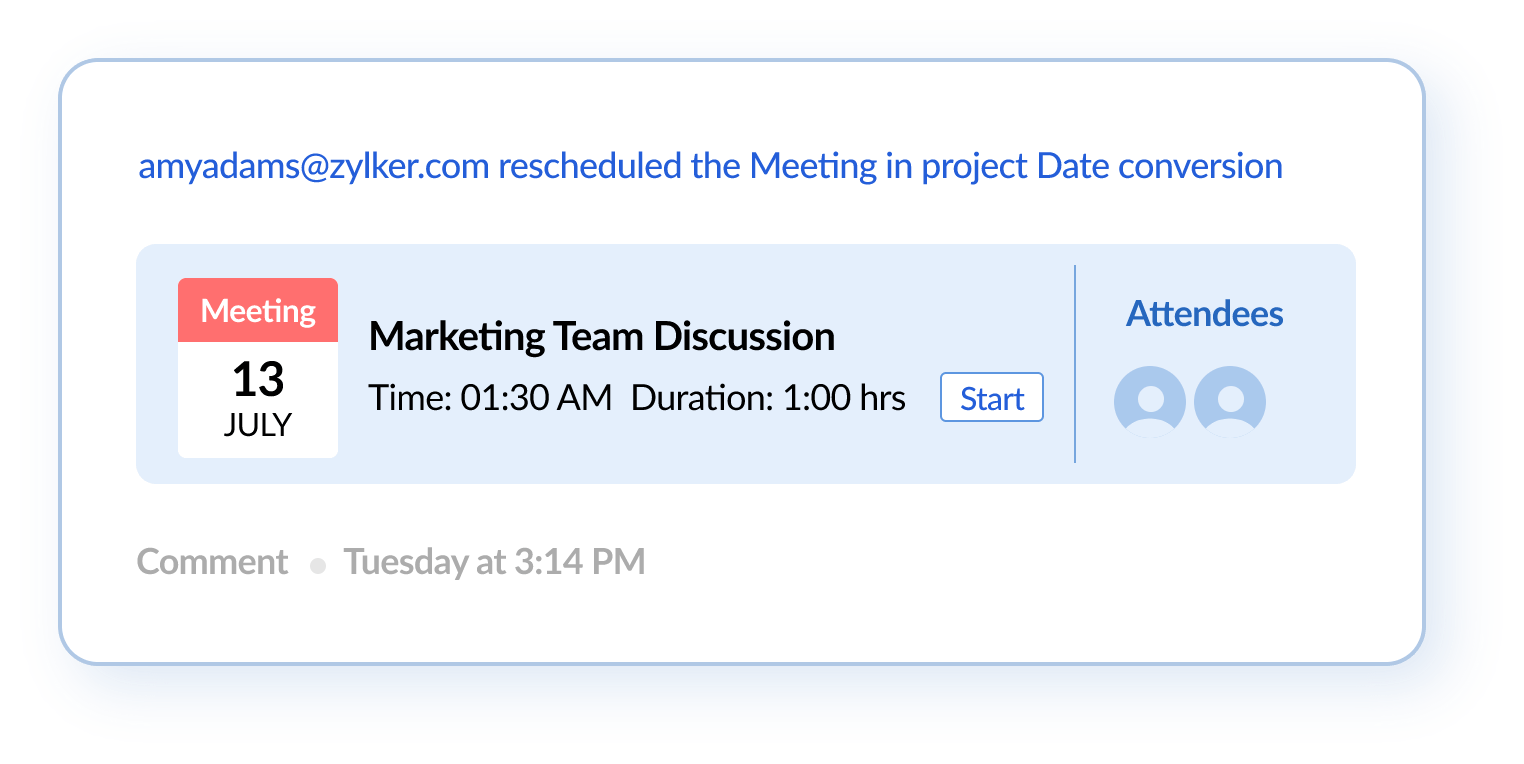 View recordings and attendee reports
Participants will receive a notification in Zoho Projects, and the meeting details will be pushed to their feed. All meeting participants can view the recording from their feed and the meeting details page. Attendees reports can be accessed from the project feeds for future reference.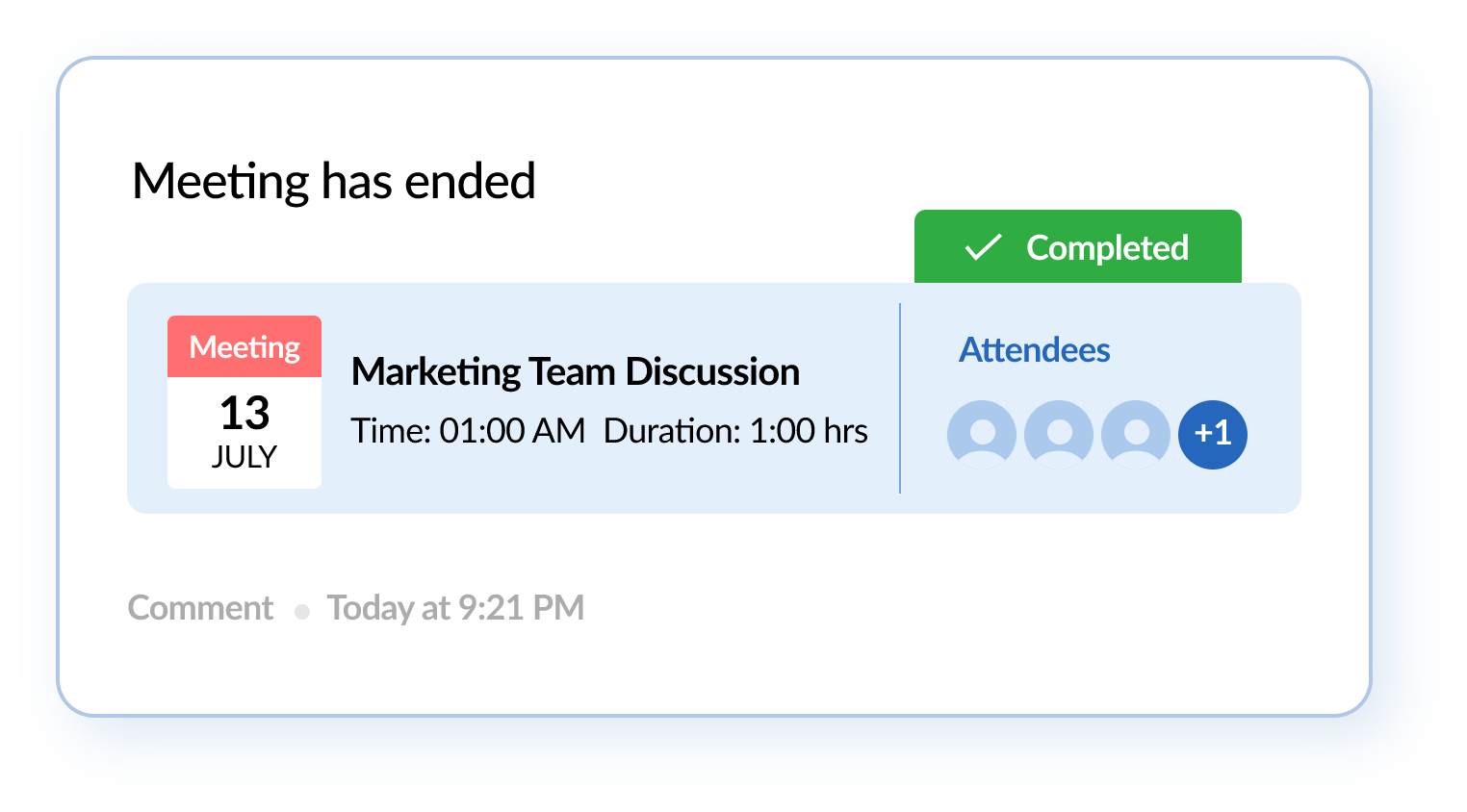 A secure online meeting platform for remote teams.
Signup now