Customize your workflows with Zoho Flow
Zoho Flow is an integration platform that empowers users to create custom workflows across different cloud applications. It allows businesses to automate cross-application workflows using triggers and actions—without any coding.
Learn more about Zoho Flow and workflows
Connect with 750+ apps
Zoho Meeting's integration with Zoho Flow opens up the possibility for Zoho Meeting to be integrated with over 750 apps, all from one place. Connect and automate your meeting tasks with a wide variety of Zoho and third-party apps across different domains.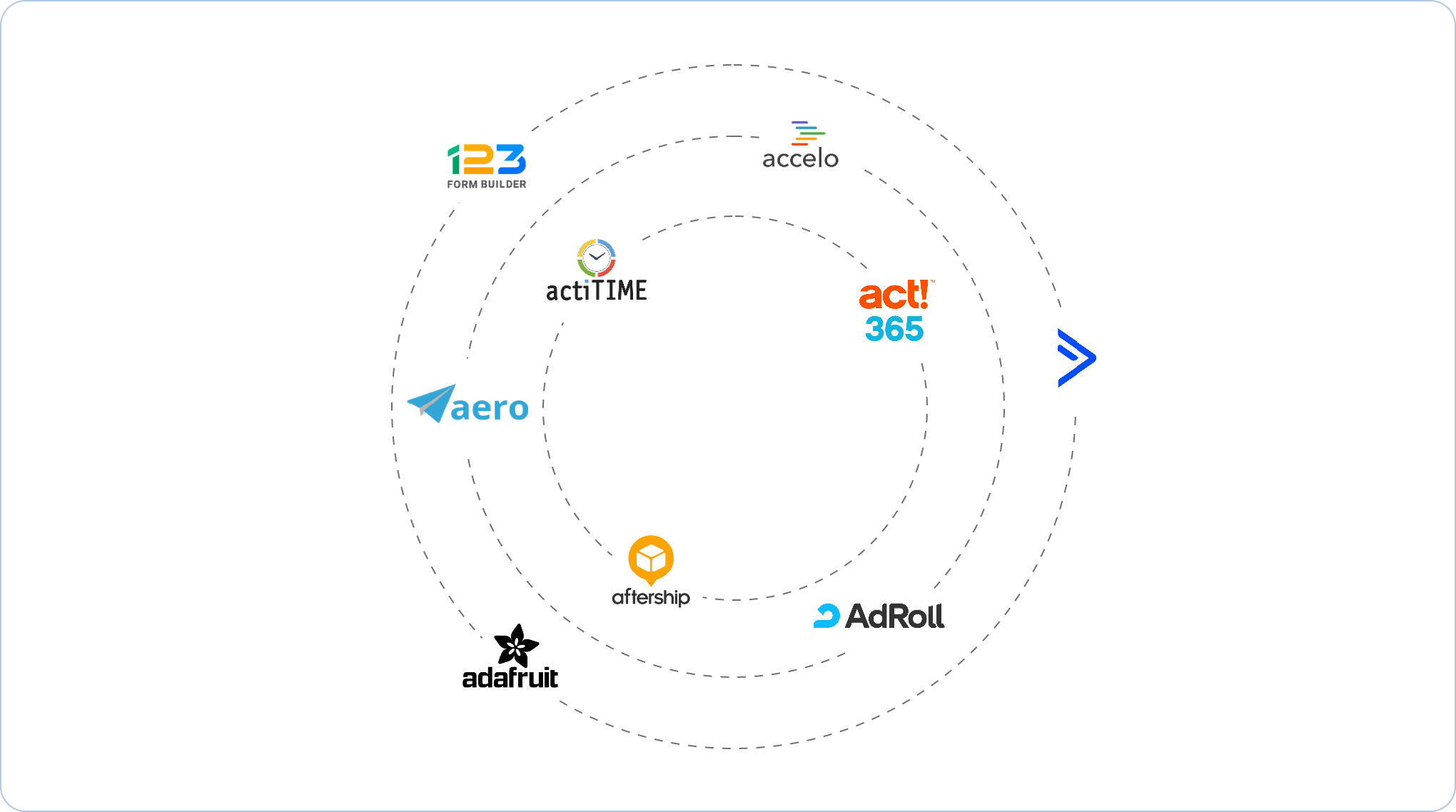 Automate tasks without writing code
Leverage the true potential of Zoho Flow's triggers and actions to automate your manual tasks. Set up workflow automations in an instant without having to write a single line of code. Monitor all your meeting workflows in one place.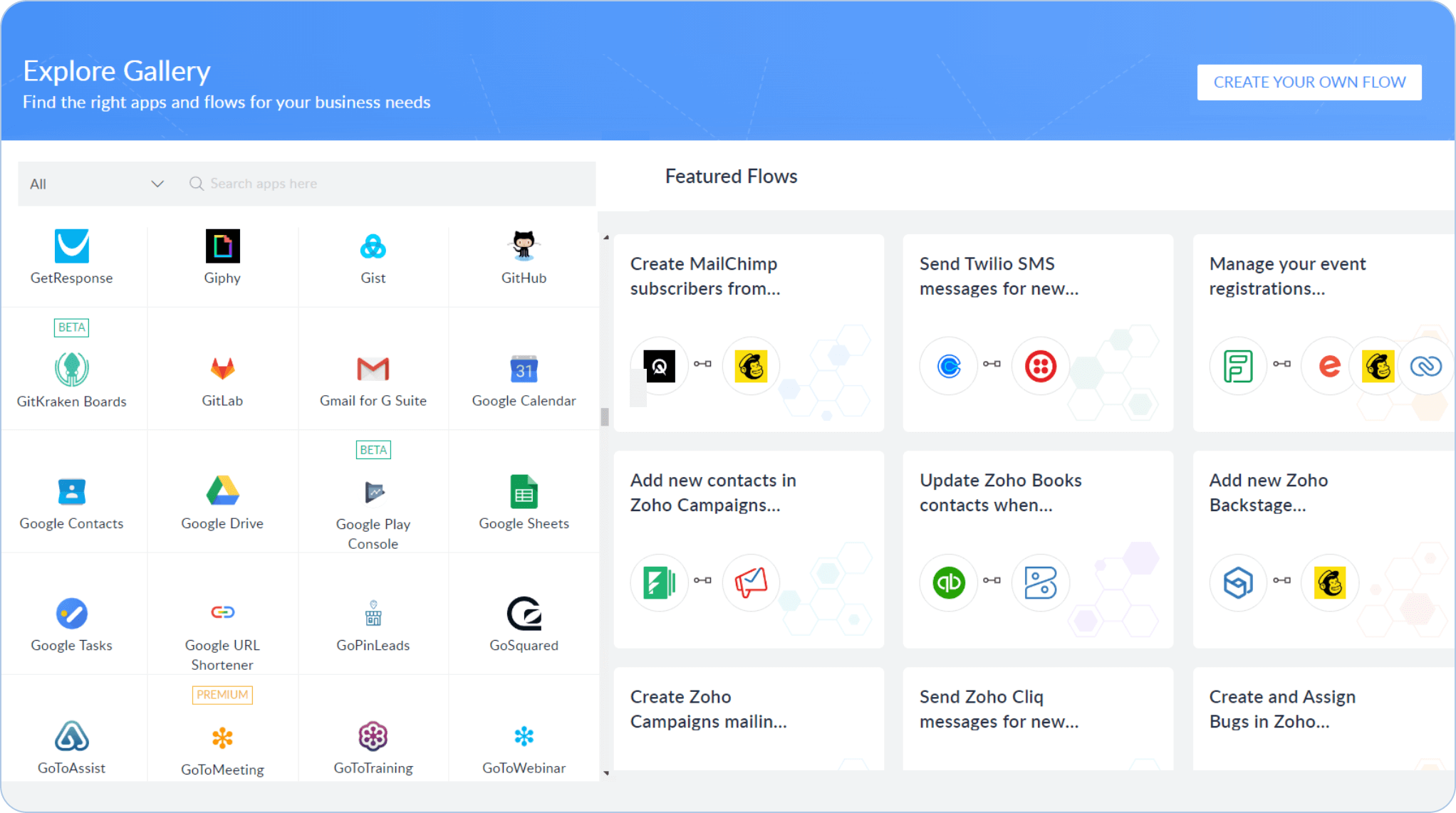 Streamline business workflows
Want to share the invitation to your department group after scheduling an online meeting? Or add a scheduled online meeting and other events to your calendar? Use Zoho Meeting's integration with Zoho Flow to automate these tasks with just a click.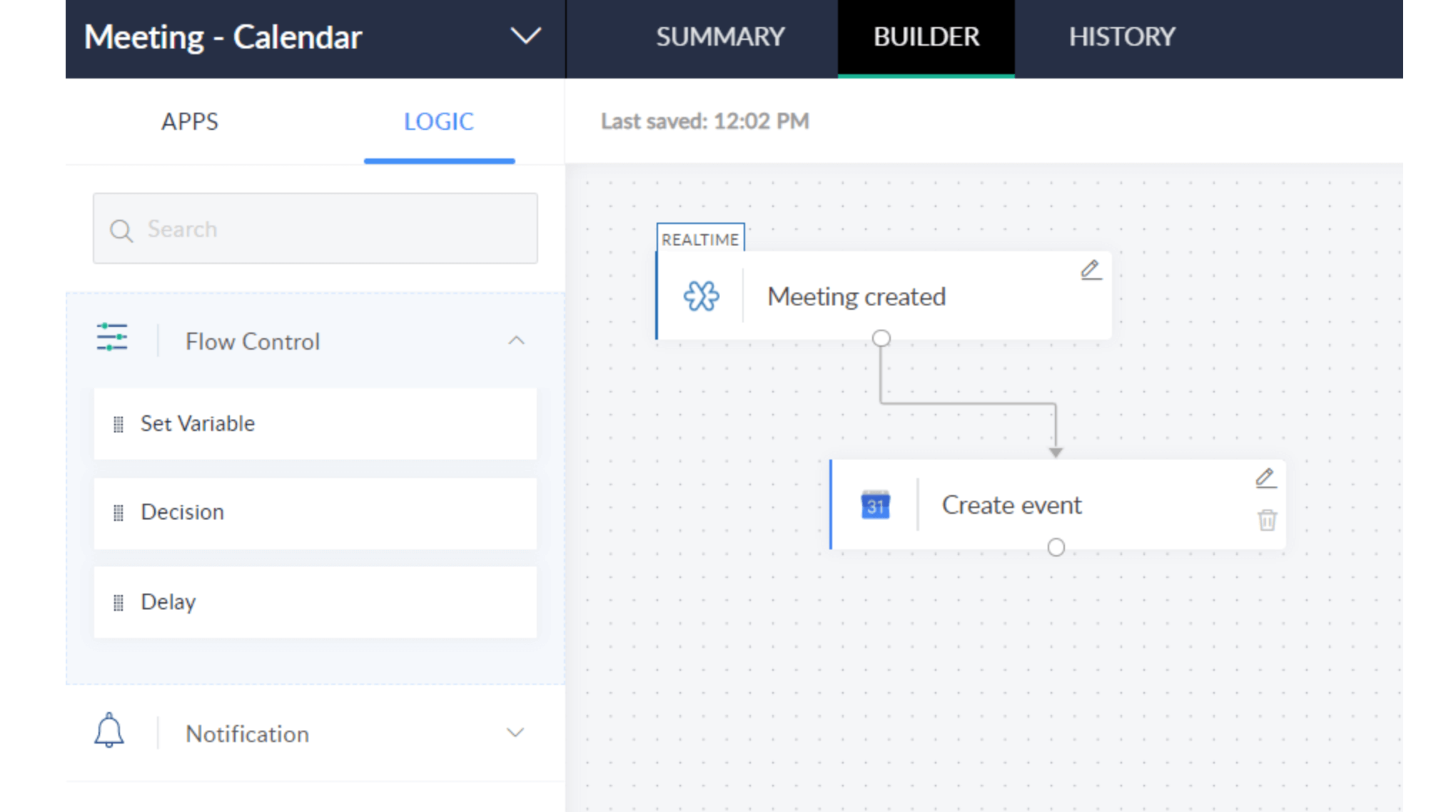 Easy app-based triggers
Use Zoho Meeting's specific triggers and kick start your custom workflows. Choose from the set of 13 triggers to start the meeting workflow. Also, monitor your custom workflows for any issues.
Look at what our customers have to say about Zoho Meeting's webcast solutions
"Neat! Zoho Meeting is finally a true alternative to Zoom and GoToMeeting! I am so excited and I tried it out today."
Anita Campbell
Founder and CEO at Small Business Trends
"Very useful meeting tools, as we use for Zoho for our CRM and accounts, it was an easy choice to use Zoho Meeting as well. Very good for remote demo's."
Tolik Rozensteins
Business Development Manager, Security & Vetting Solutions Ltd
"We now have several weekly team meetings that allow everyone to be in sync with each other. And for our customers we have created a series of live webinars and group meetings where they can speak directly with our team and learn about raising solitary bees."
Karl Alexander
Marketing Director, Crown Bees
A secure online meeting platform for remote teams.
Signup now