Here's what you can do with the Zoho Meeting integration:
Meet with up to 100 participants in your internal network
Schedule meetings and send email invites
Communicate with audio and video
Present with screen sharing
Record meetings and share recordings on Zoho Connect
Invite external contacts to your meeting
Meet instantly or schedule for later
Encourage employees to communicate, share ideas, and improve productivity with real-time meetings. Click the ⊕ icon and select Start a Meeting to quickly connect with team members right from your Zoho Connect account. You can either start the meeting immediately, or click Schedule for Later to set a future date and time. Participants will receive an email invitation containing a link to join the meeting.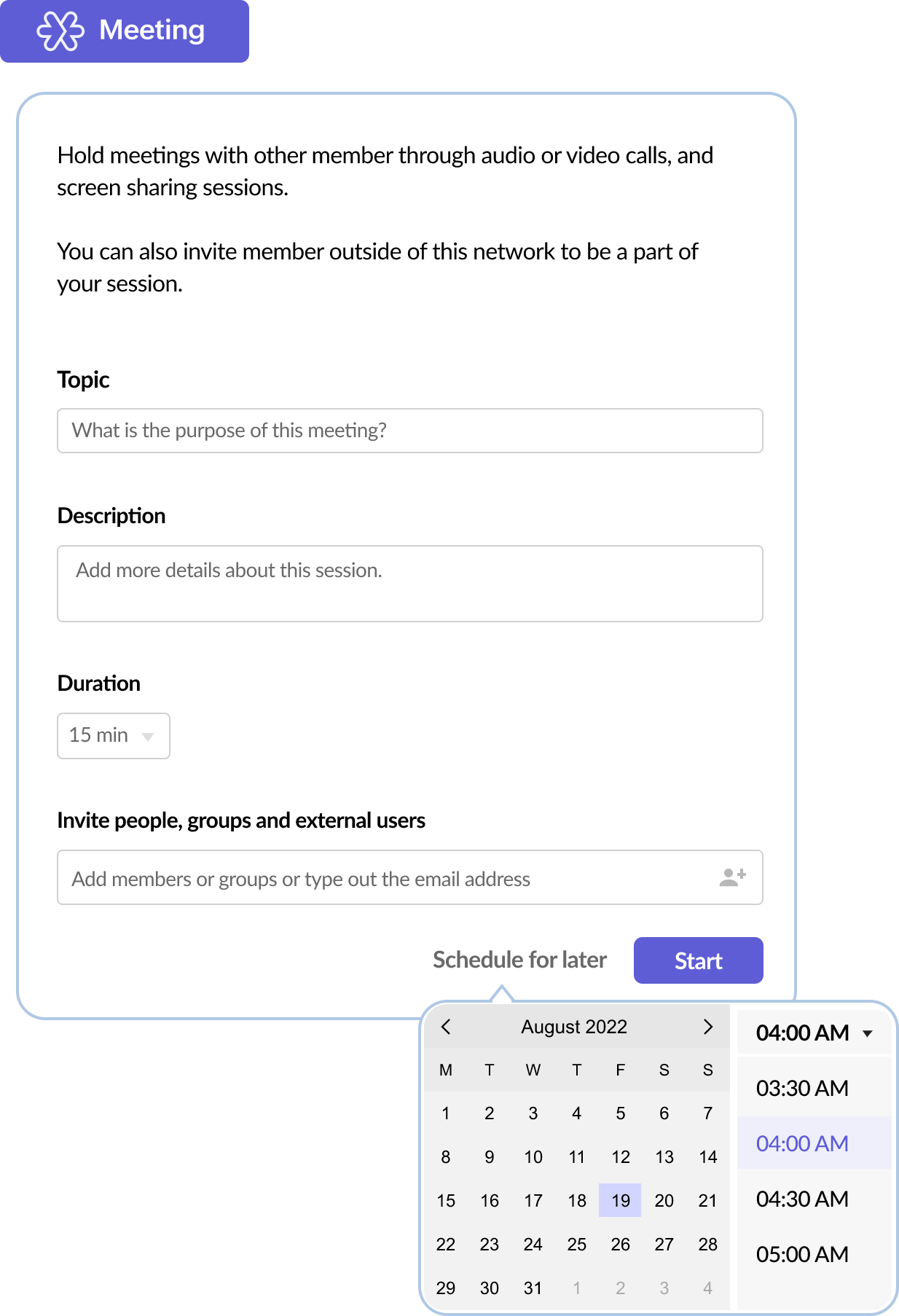 Meet from the Events module
Improve real-time team communication to create an interactive and engaging workplace for employees. Start meetings with invited participants in Zoho Connect's Events module. Open the event you created and click the meeting icon in the top-right corner. The meeting will launch instantly.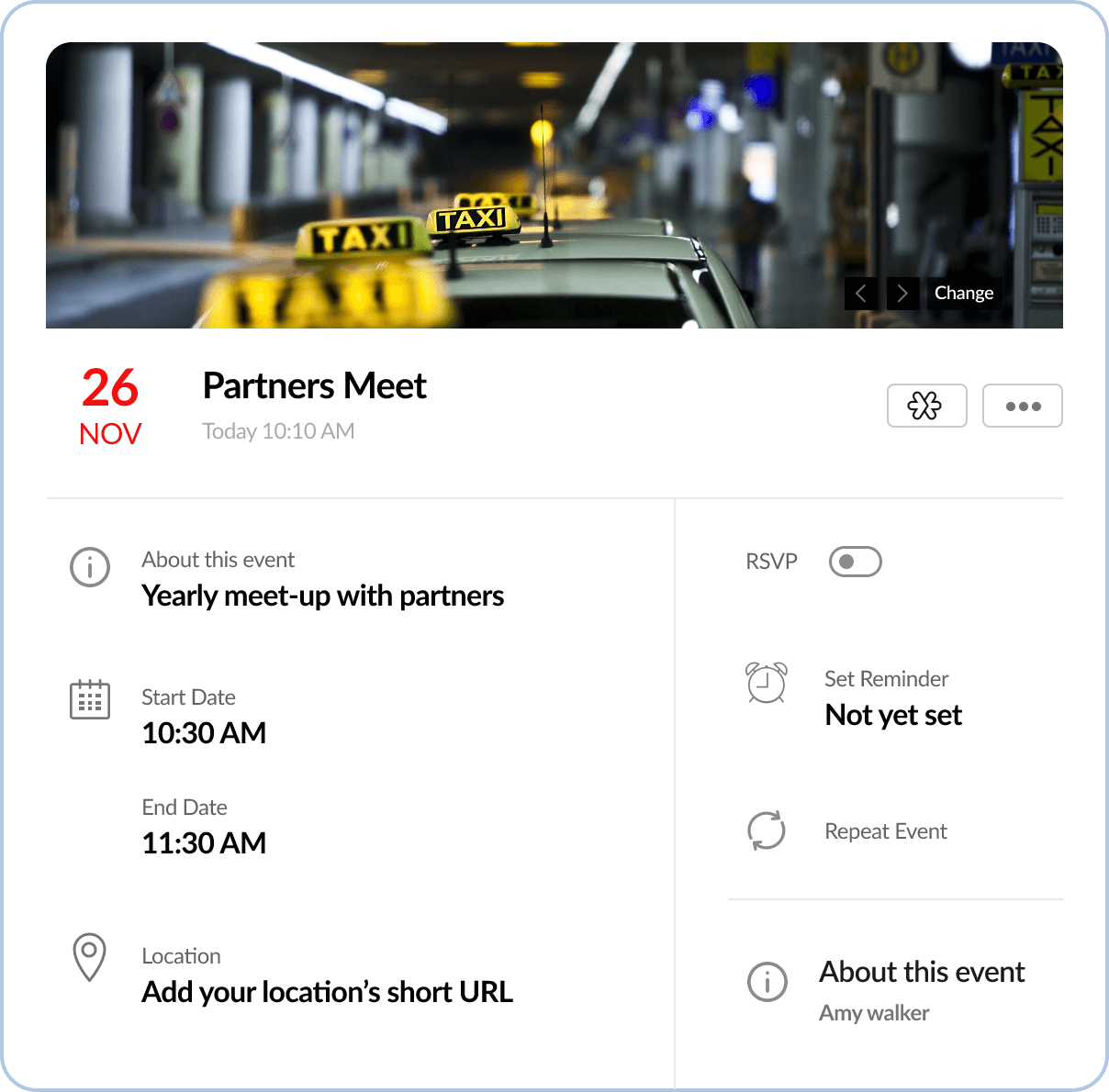 Conduct a one-on-one meeting
Strengthen your work culture by holding one-on-one sessions with employees. Simply click the meeting icon in the top-right corner of a member's profile page, or click the meeting icon on the profile card that appears when you hover above a member's name in your network.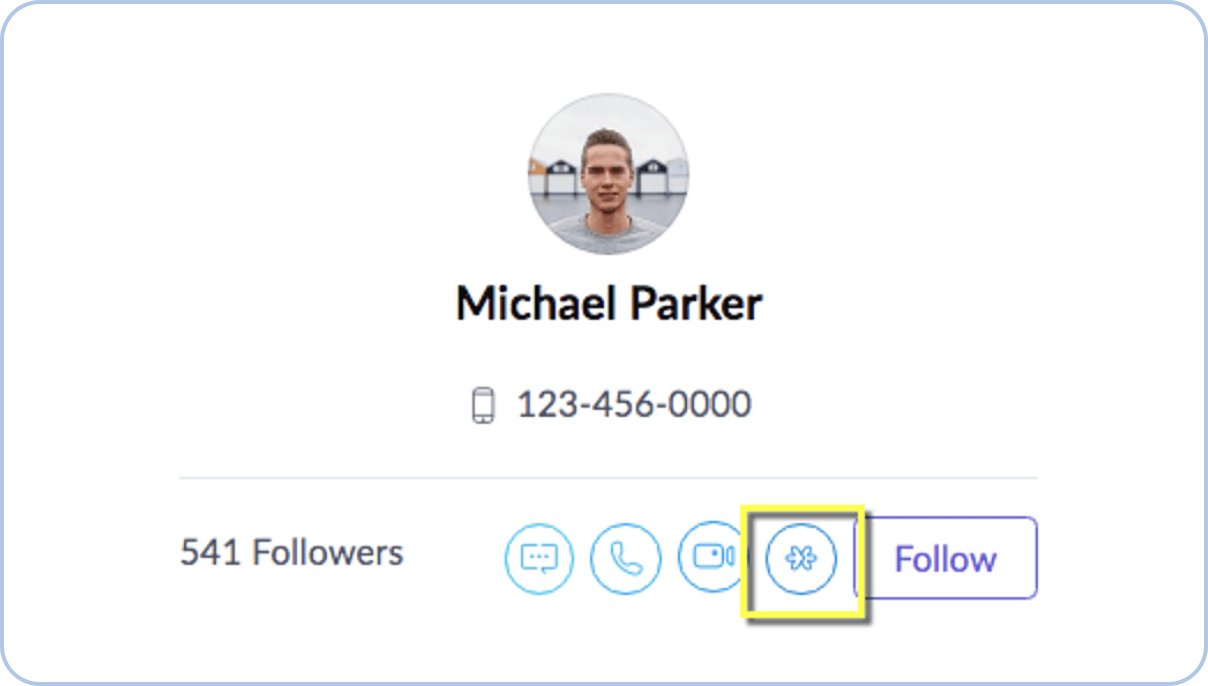 Join a meeting
Invite up to 100 participants to your online meeting. Once you launch the meeting, an email notification will be sent to invited participants, prompting them to join. Participants will also receive an alert through Zoho Connect. To allow additional members to participate in the session, the host of the meeting can share a direct URL or the meeting key.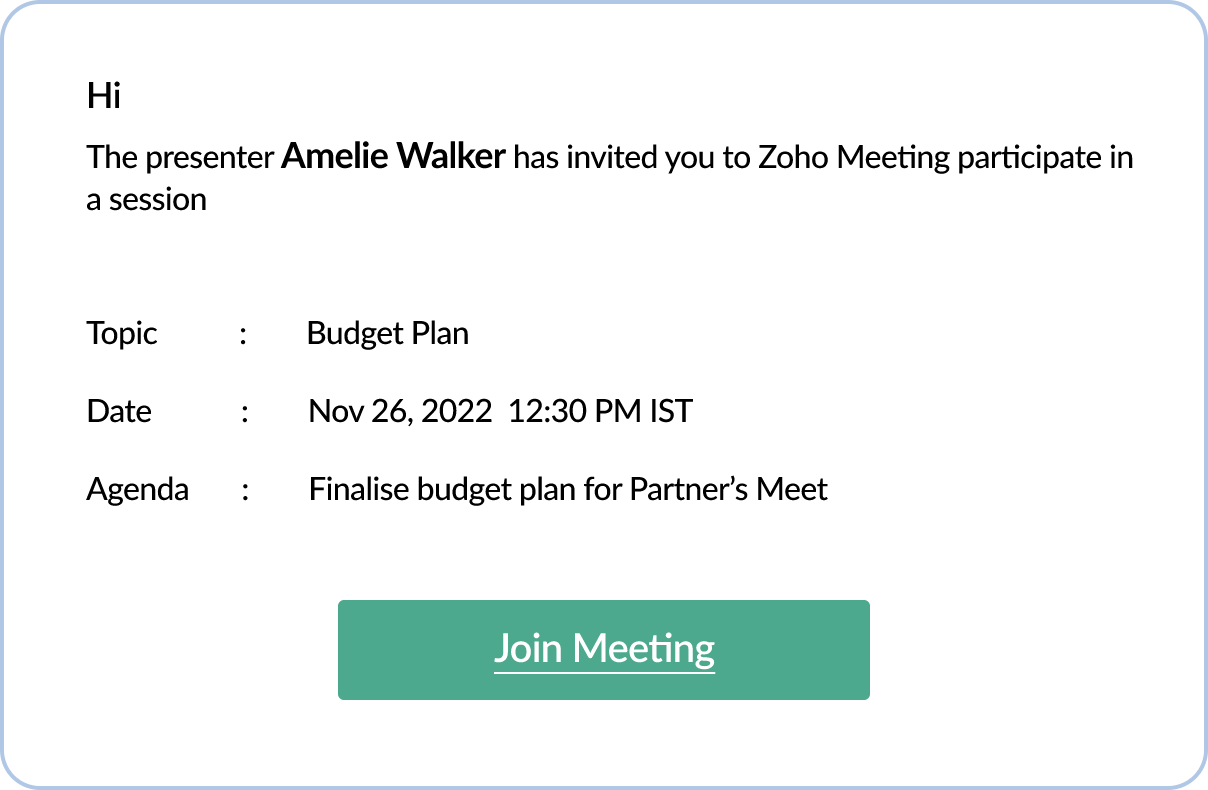 View and share recordings
Maintain records for future meetings and verify decisions quickly. You can share the recording of a meeting with other participants for future reference. Simply open the meeting alert in your Connect feed or group, and click Approve to make the recording visible to all participants. The recording will appear on the meeting post on your feed/group feed.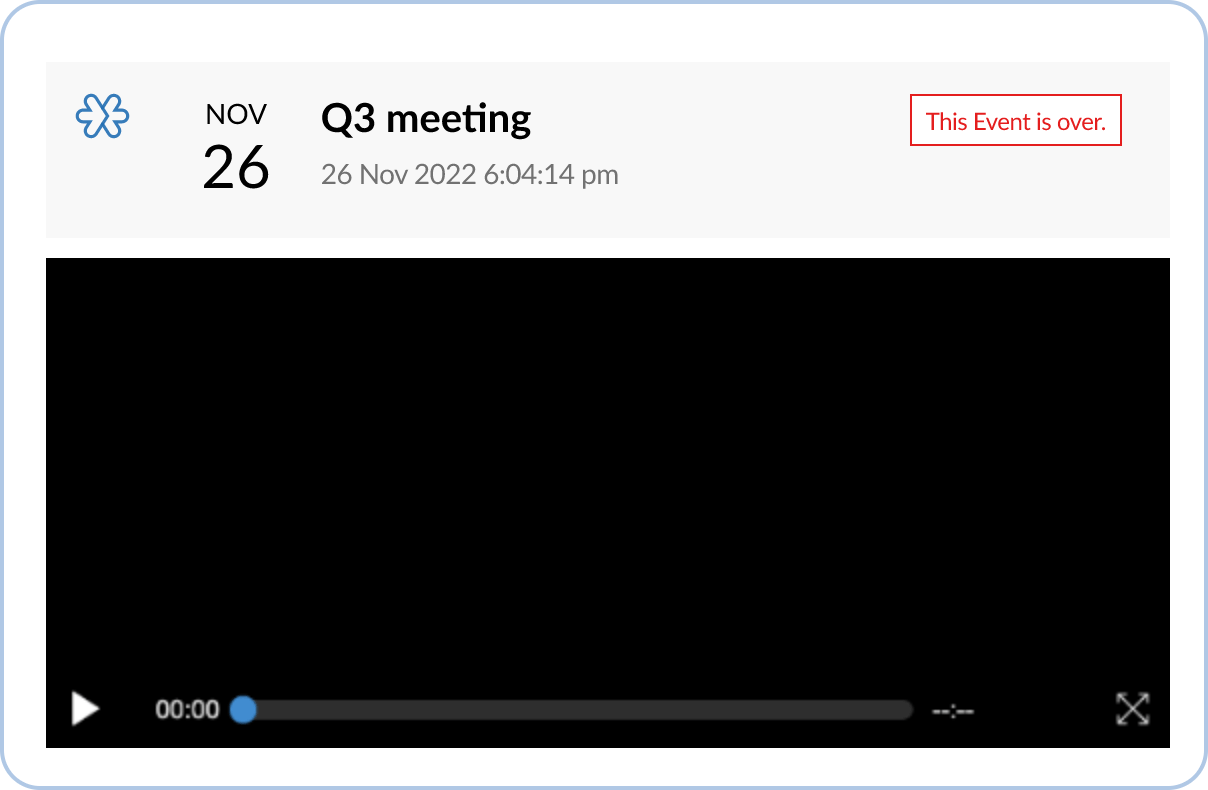 A secure online meeting platform for remote teams.
Signup now