Here's what you can do with the integration:
Deliver one-on-one services.
Conveniently book slots for clients and customers.
Interact live through audio, video, and screen sharing.
Provide services globally and cut travel costs.
The flow
When you integrate Zoho Meeting with Zoho Bookings, you can add staff or other users to your organization and conduct online meetings whenever appointments are booked. The designated staff can conduct the meeting, and the participant(s) can join the meeting and start collaborating using audio, video, and screen sharing.

Book appointments
Allocate appointments for your support, sales, and other customer-facing teams to offer online consultations. Allow your customers to self-schedule and choose appointments that work best for them. Copy and share the booking URL with your customers, or embed the link as a widget on your webpage.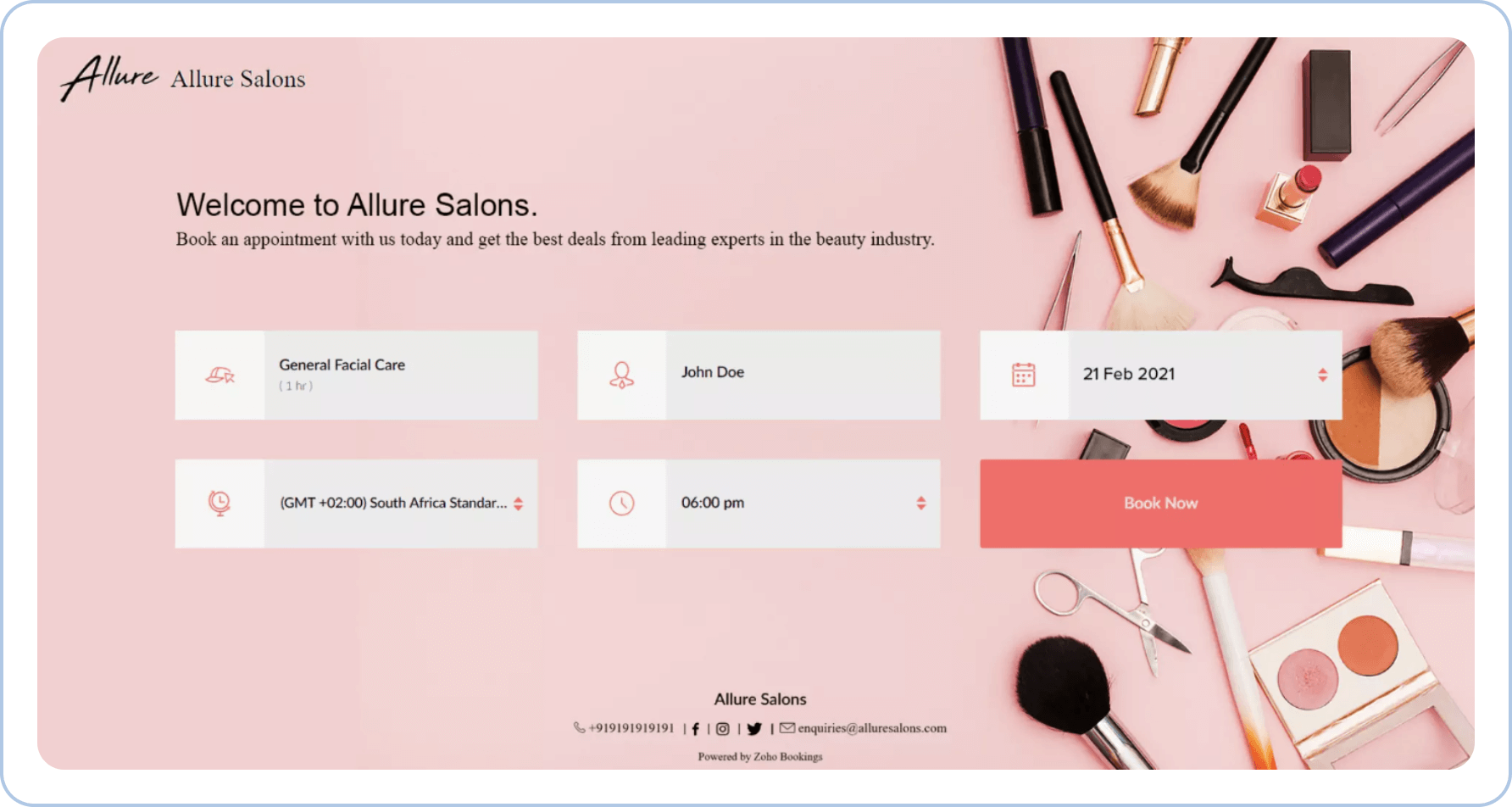 Send email notifications
Remind your customers of their appointments with email notifications. When an appointment is booked, Zoho Bookings automatically sends a default email to your staff and customers. You can enable email notifications for the appointment's details, such as time and date, meeting links, and passcodes. You can configure the emails to be sent when appointments are booked, rescheduled, or cancelled.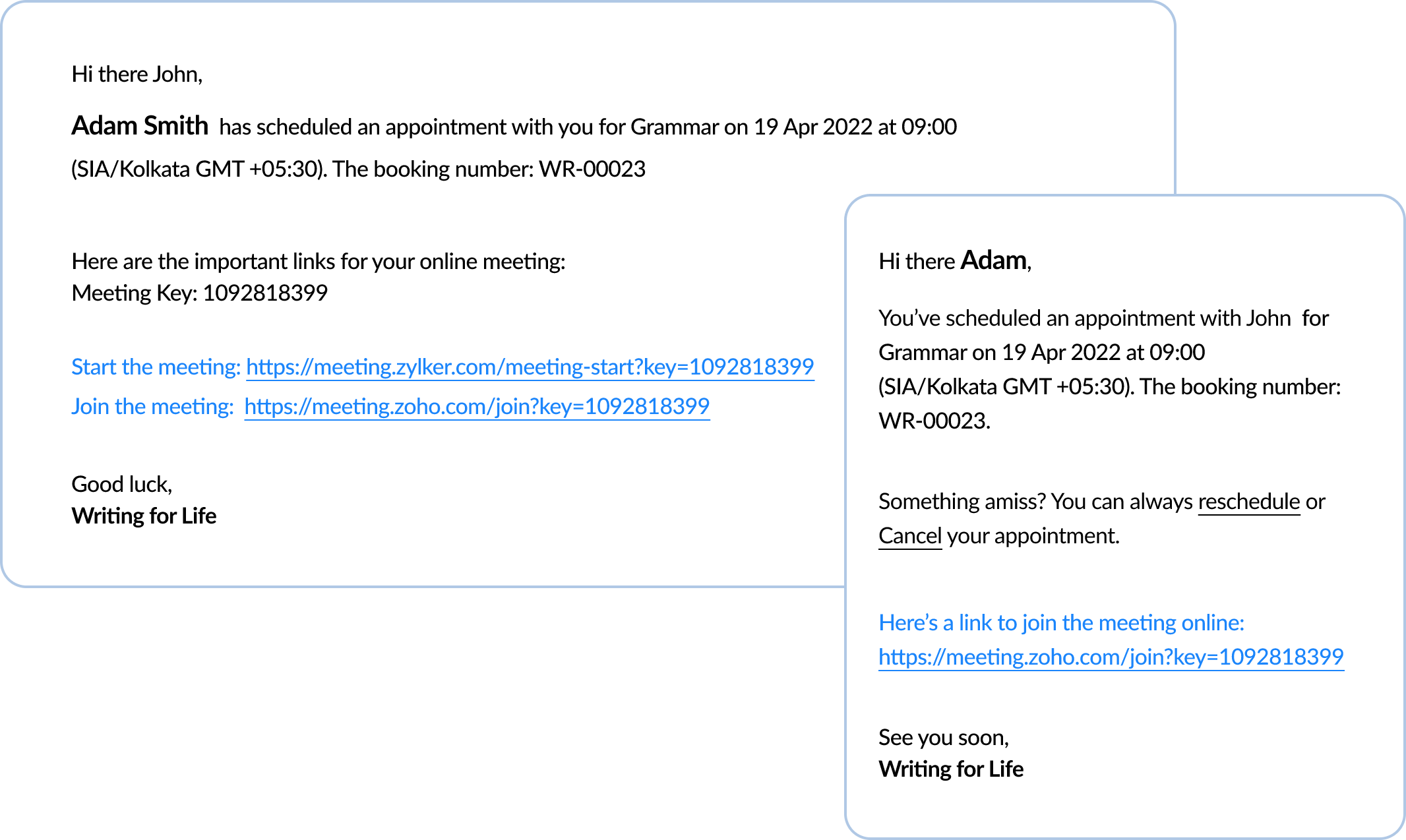 Connect through a meeting link
For every appointment booked by a customer online, an online meeting will be created in your Zoho Meeting account. The appointment summary page will display the meeting details along with the online meeting link to join. Participants can join meetings at the time of the appointment simply by clicking on the joining links in the email.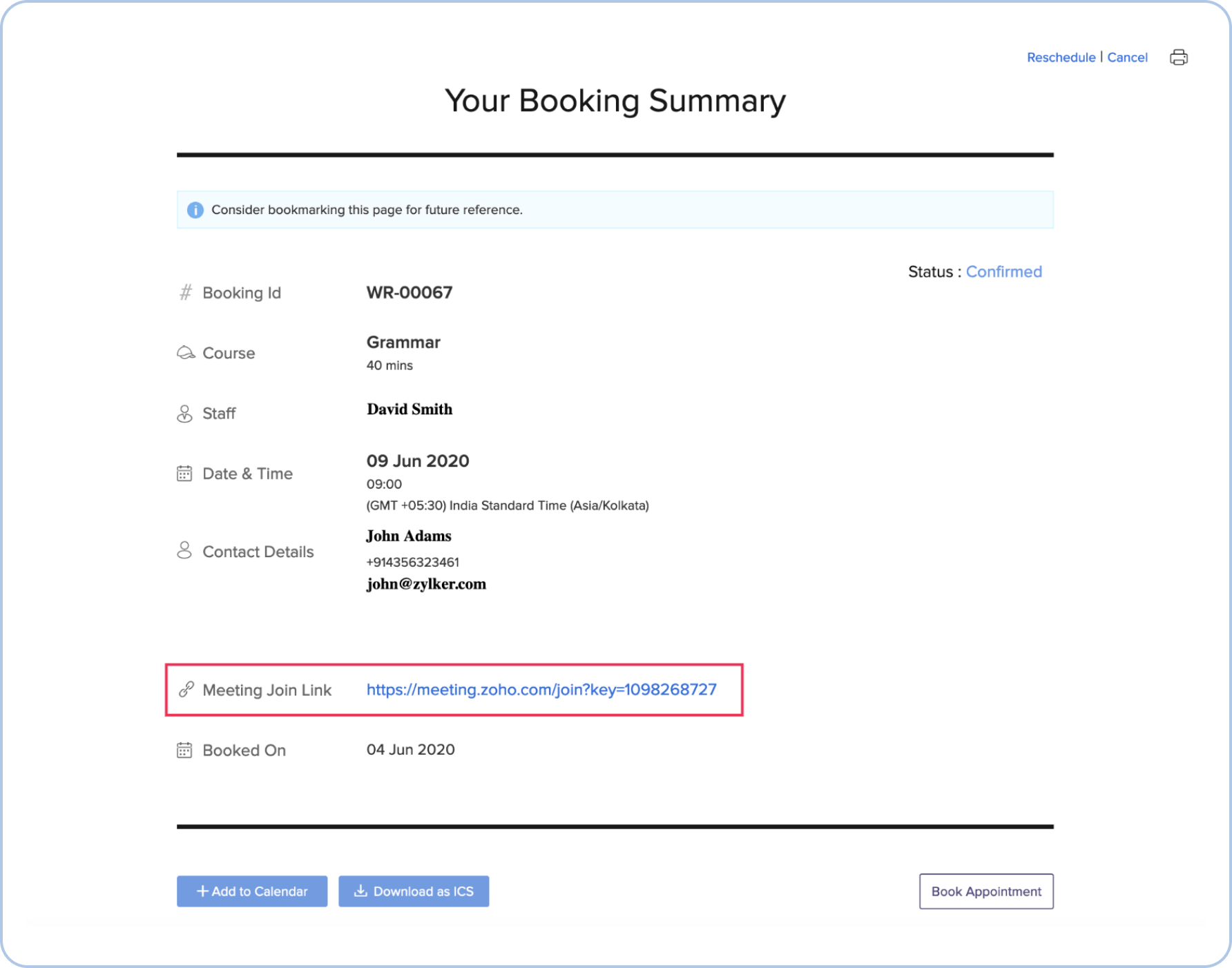 A secure online meeting platform for remote teams.
Signup now