Hey there,
With Meeting's improved user interface and new features, we've sought to give you best experience with online meetings and webinars. We're sorry we couldn't meet your needs when you tried Meeting before, and we'd like to have a chance to work with you again.
Large webinars supporting up to 1000 attendees
Convenient meeting notes and file sharing during meeting
Audio quality enhancements and stability improvements
Webcam video recording
Custom domain option
Email customization for webinars
MS Outlook plug-in for Meeting
Co-organizers can join from iOS app
To allow you to try the new and improved version of Zoho Meeting, we're offering you $50 USD (or equivalent amount in your currency) of Zoho wallet credits. You can redeem these wallet credits here and sign up for Zoho Meeting's premium subscription to test out the latest features.
Note: These wallet credits will expire on 08/20/2021.
Know more about wallet credits.
Reviews and Testimonials
"Neat! Zoho Meeting is finally a true alternative to Zoom and GoToMeeting! I am so excited and I tried it out today."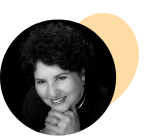 Anita Campbell
Founder and CEO at Small Business Trends
"Very useful meeting tools, as we use for Zoho for our CRM and accounts, it was an easy choice to use Zoho Meeting as well. Very good for remote demo's."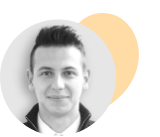 Tolik Rozensteins
Business Development Manager, Security & Vetting Solutions Ltd

Redeem Your Credits Today!