How does the integration of Zoho Webinar and Zoho Marketing Automation help you with your email promotions?
The Zoho Webinar and Zoho Marketing integration allows you to:
Add the registrants and attendees of your webinars to your mailing lists.
Create and send email campaigns highlighting your webinars' details to the registrants.
Send promotional newsletters to your registrants and attendees.
Connect your Zoho Meeting account
Run promotional campaigns for webinars you've scheduled in Zoho Meeting. From the Navigation toolbar, select Settings and choose Apps under Integration. Now, hover over Zoho Meeting and click Connect.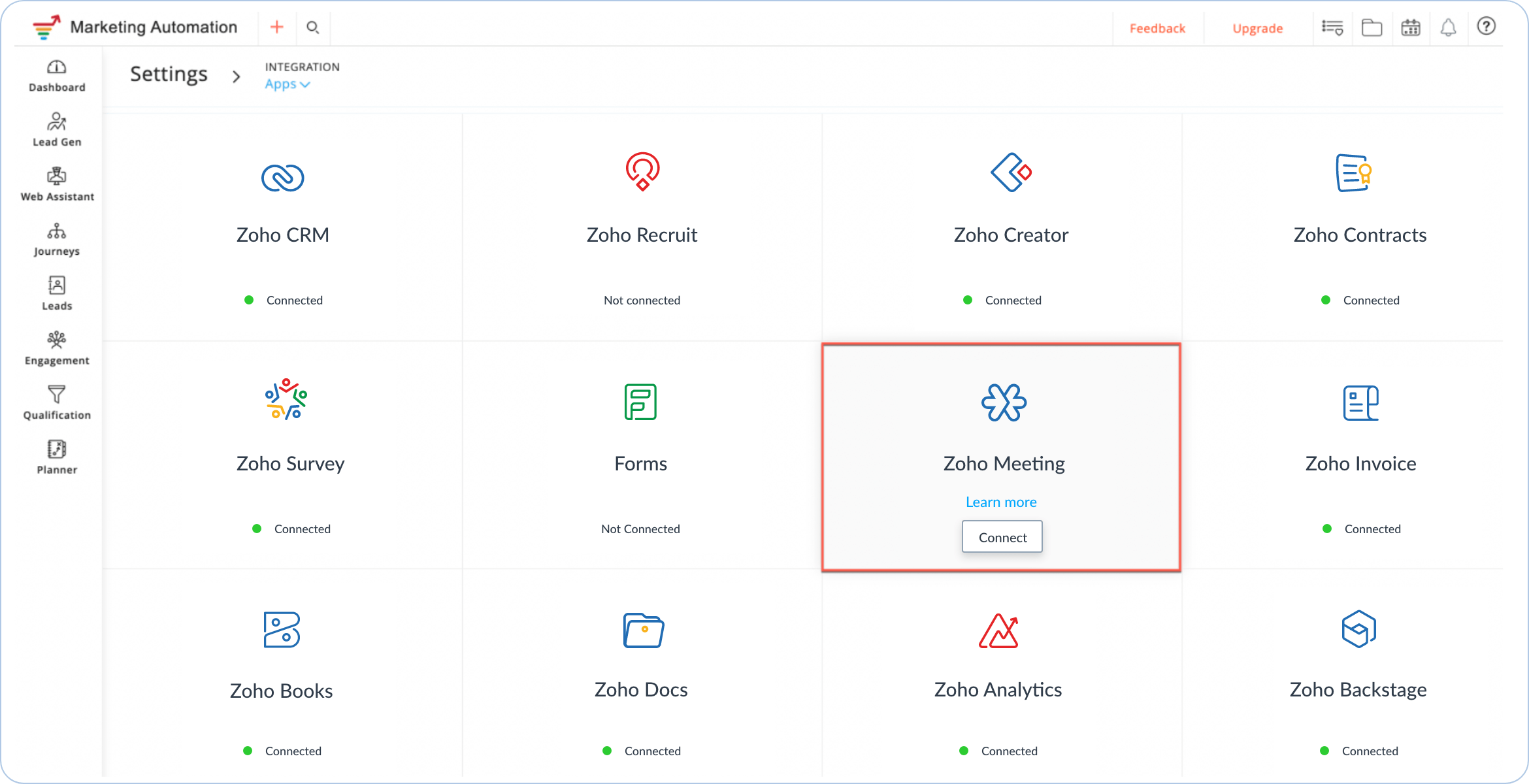 Engaging leads through webinars
With Zoho Marketing Automation, it's easy to manage and promote your webinars through email campaigns. Increase engagement even more by integrating Zoho Marketing Automation with Zoho Meeting. During a live webinar, attendees can interact by raising their hands, speaking out, answering questions, and other features.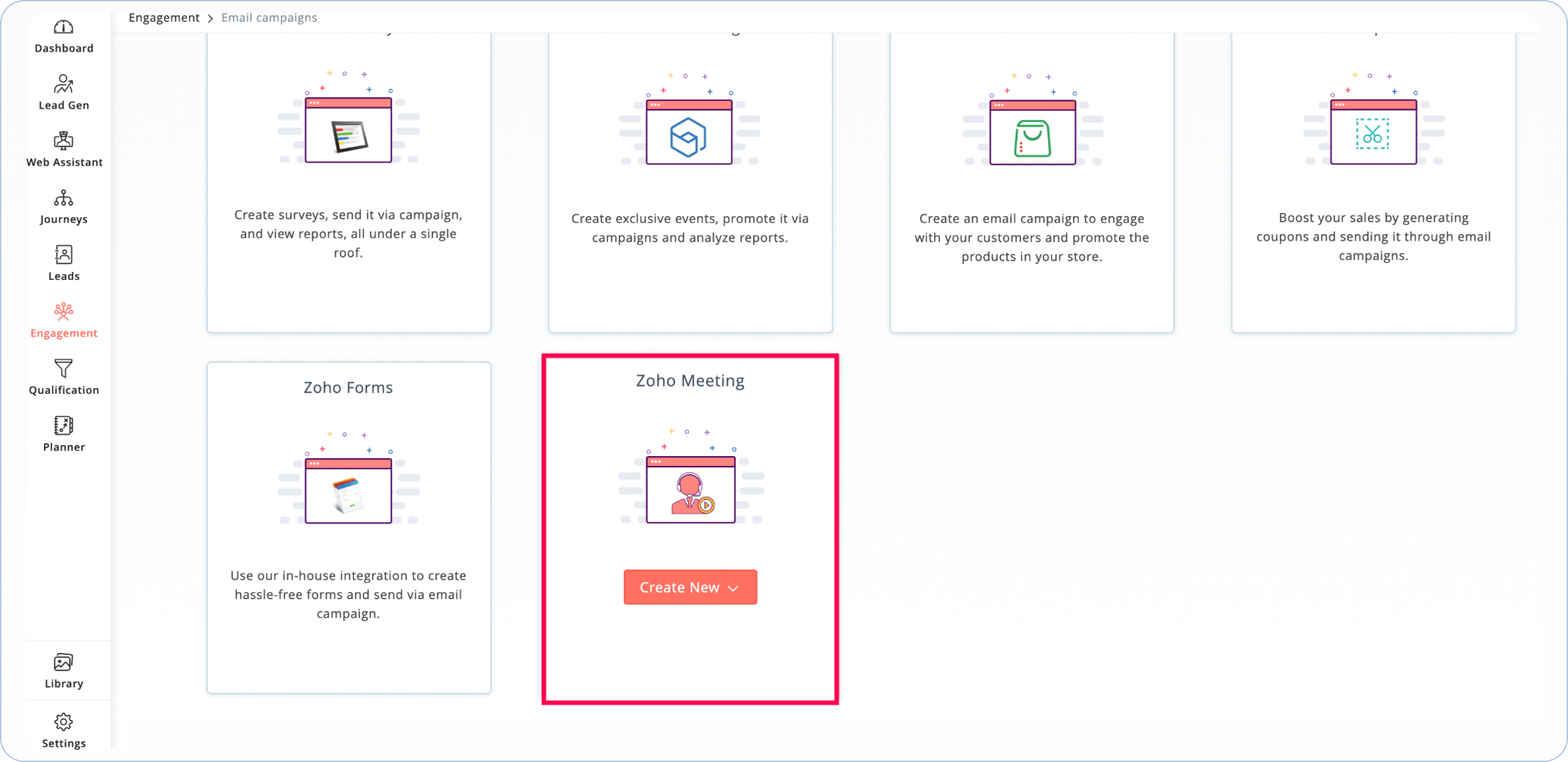 Webinar-based campaigns
Sync webinar registrants and attendees lists to Zoho Marketing Automation. With webinar-based email campaigns, you can keep your registrants updated about their upcoming webinars. You can also send details of upcoming webinars to previous webinar attendees who have shown interest in attending more.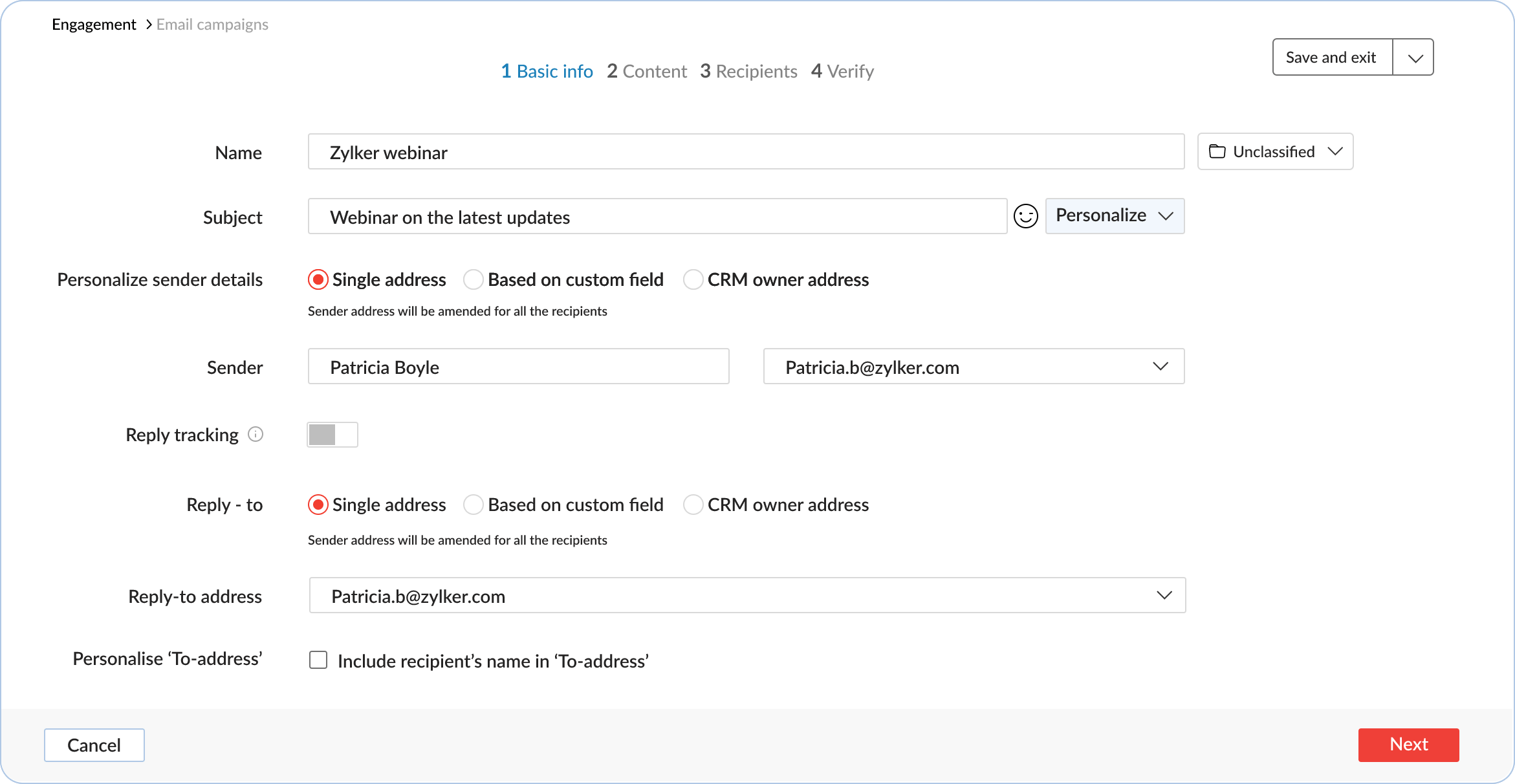 Take your business communication to next level with Zoho Meeting
Signup now