How does the Zoho CRM and Webinar integration help?
The Zoho CRM and Webinar integration helps you generate leads without moving away from your CRM account or sacrificing data security by forcing you to rely on third-party apps.
Schedule the webinar from Campaigns module
Add the registration link in Email Templates
Invite leads/contacts to the webinar campaign
Create polls and launch the webinar from CRM
Engage leads using polls and Q&As during webinar
Record the webinar and view the link under Campaign Attachments
View post-webinar analytics and export reports from CRM
Organize a webinar
The digital era has increased the need for sales and marketing teams today to communicate and collaborate remotely to keep in touch with leads and prospects. Integrating Zoho CRM with Webinar helps them showcase product presentations, onboarding sessions, and trainings using robust video meeting features built right into the Zoho CRM Campaigns module.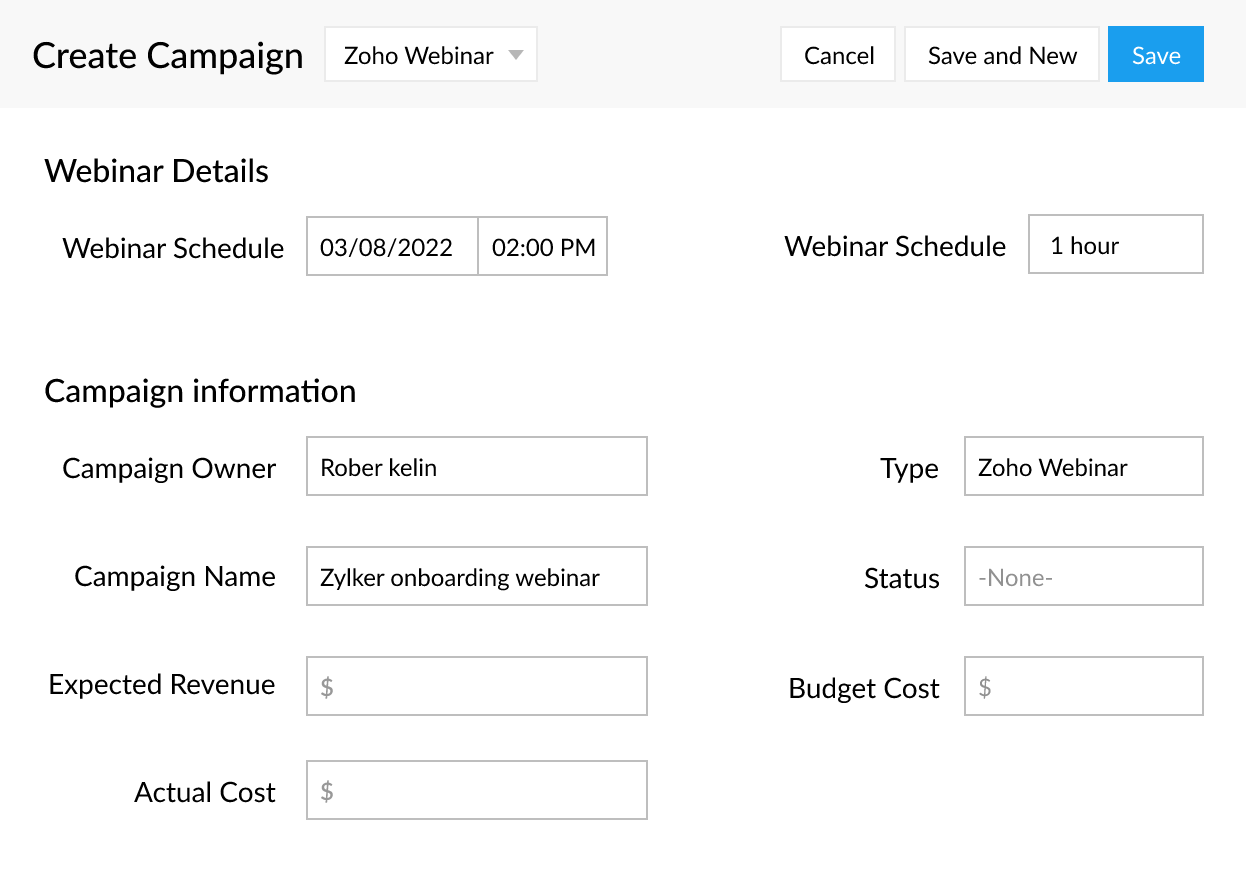 Invite leads and contacts
Host webinars with up to 3,000 attendees. Select the leads you want to invite for your webinar from your Zoho CRM account. You can use filters to arrive at a list you want and select everyone in one go. Add a campaign member status for the CRM leads and contacts you invite for later reference within CRM, this also helps you sync the webinar status with the CRM lead status.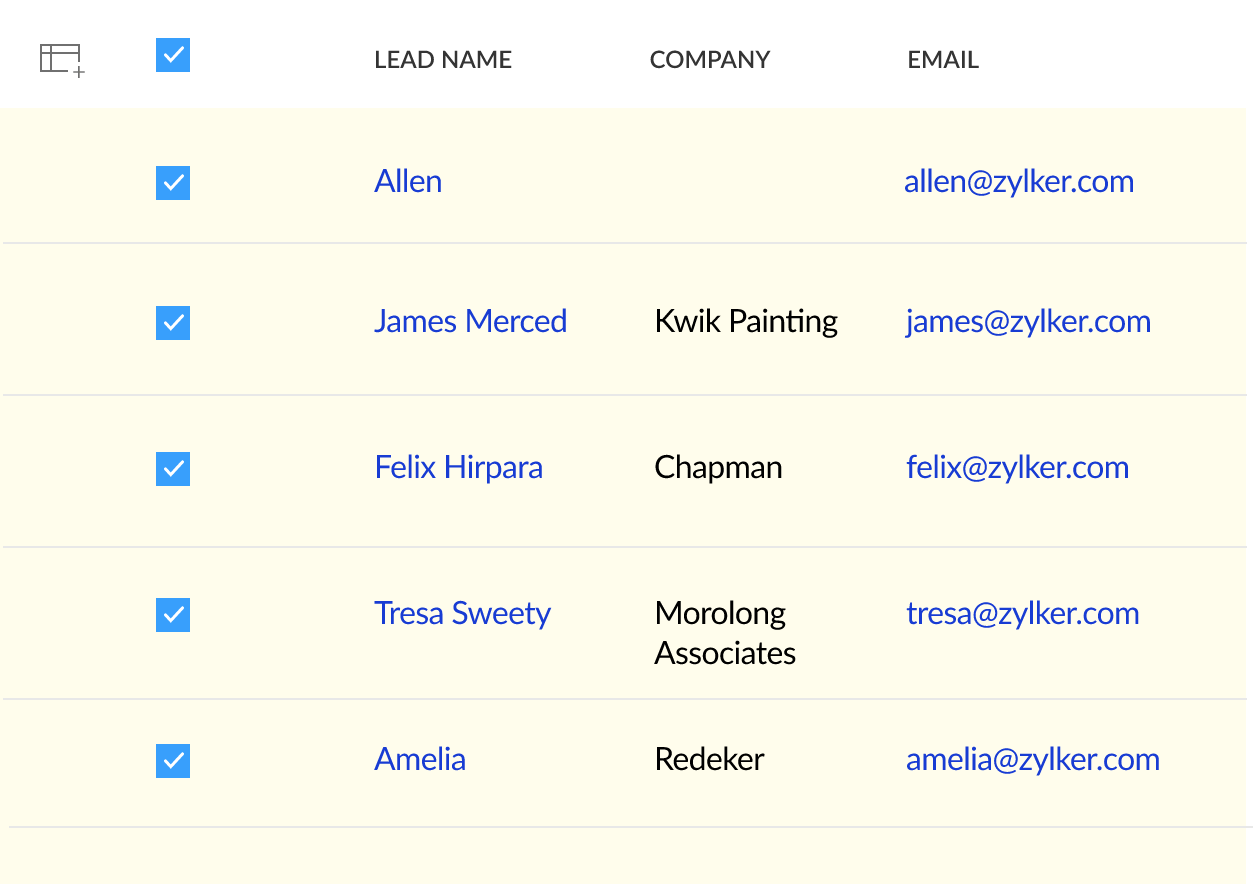 Create webinar invitation template with the registration link
Communicating with customers is an essential activity in any business. Email templates can be used to send email campaigns to CRM leads and contacts. You can either create an email template from scratch or choose a template from the default template list. Embed the webinar registration link in the template you create and give a name and subject to your template so you can reuse it in the future.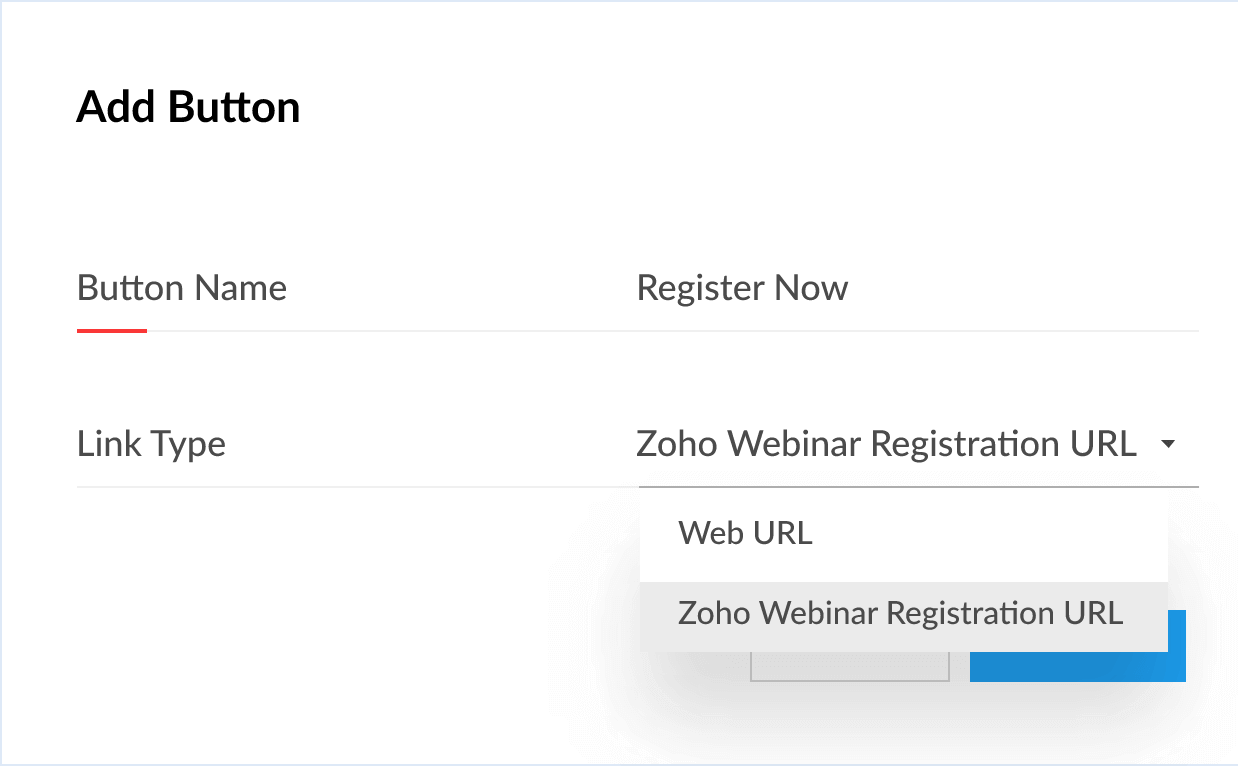 Create polls and launch webinar
At the scheduled time, you can seamlessly launch Zoho Webinar with just a click in your CRM account. Create polls before or during your webinar to get valuable insights from your audience. Enter the poll questions and answer options directly within Zoho CRM, view the results as the attendees respond, and publish the results to others instantly.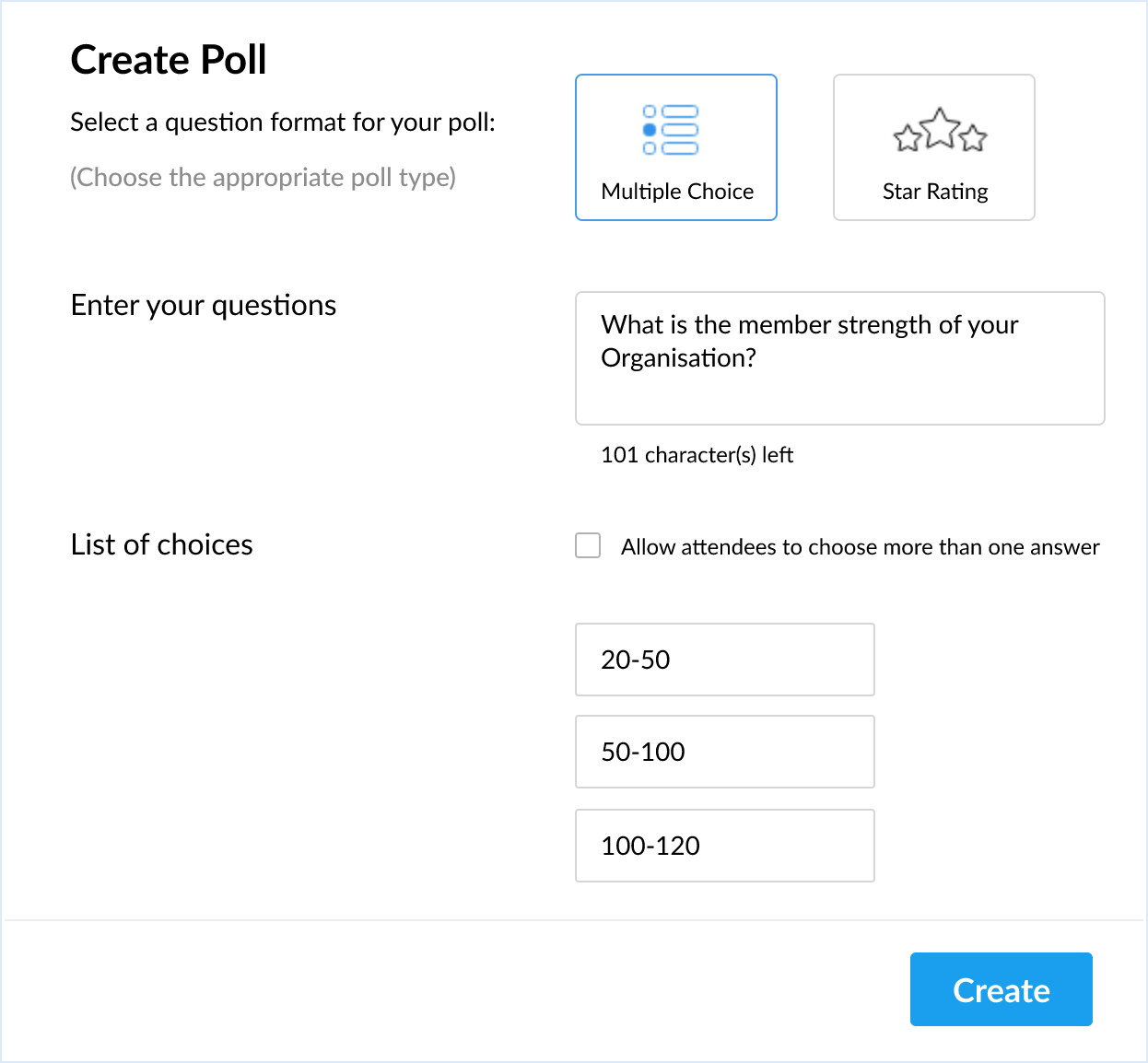 In-depth webinar reports
Turn your sales and marketing objectives into achievable targets by analyzing the report dashboard. After your webinar, you can use the detailed analytical reports on registrations, attendee engagement, polls, and Q&As to determine how effective it was. You can also download the webinar reports in CSV and XLS formats for future follow-ups.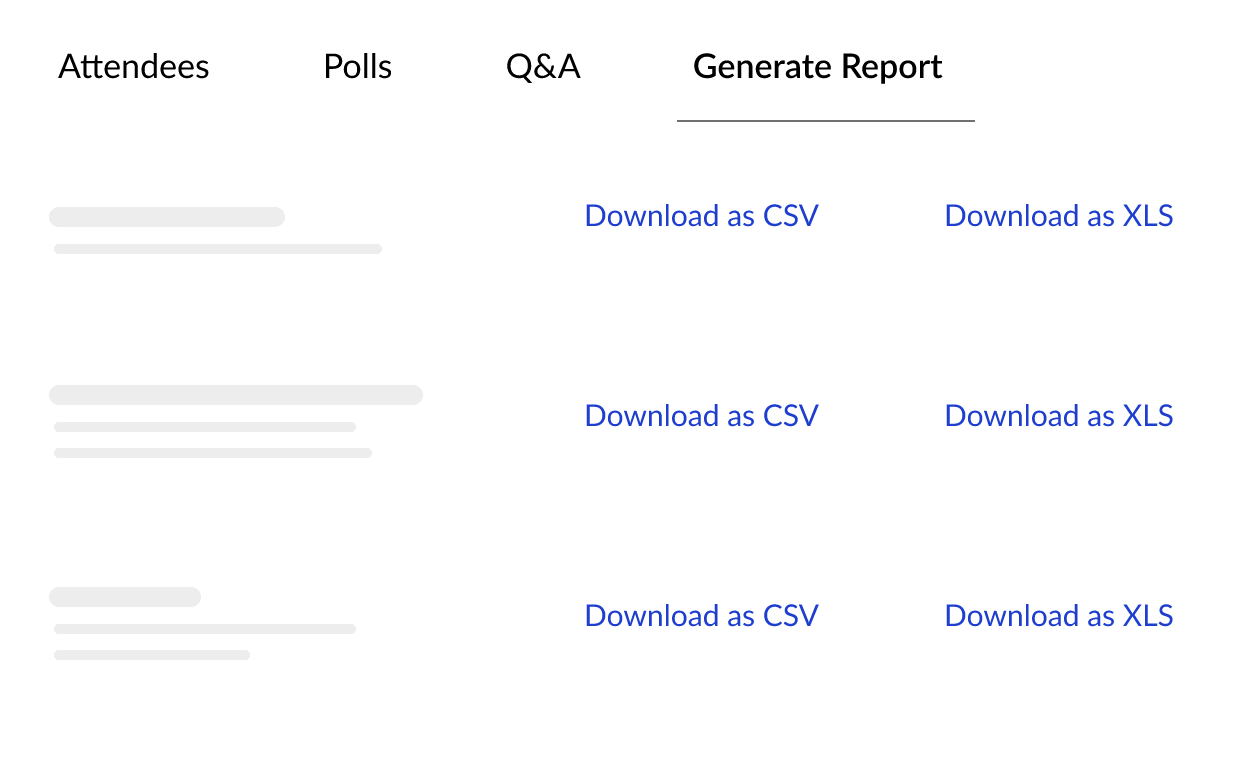 Watch and share recording
Record your webinar and send it to anyone who was unable to attend or might watch it later. If you have recorded your webinar, you can access the recording from your CRM account after the event is over. Watch the recordings online, share the link with anyone, or download them from the CRM campaigns.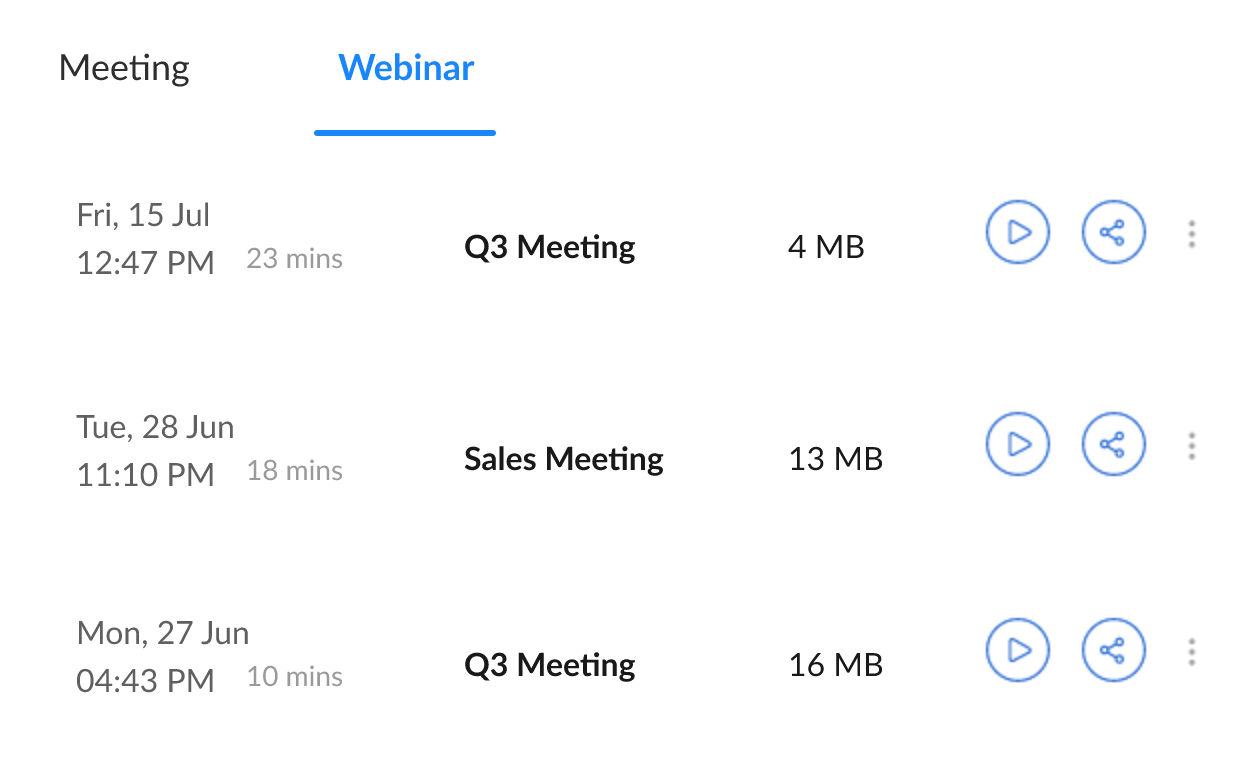 A secure online meeting platform for remote teams.
Signup now