How does the Zoho Webinar and Zoho Backstage integration help?
The Zoho Webinar and Zoho Backstage integration allows you to conduct online events by using Zoho Meeting as a webcasting service from Zoho Backstage.
Conduct events with live video of the presenter
Share screen with attendees in real time
Conduct live polls
Share messages and links with attendees
Enable attendees to interact through Raise Hand and Allow to Talk
Hold Q&A sessions
Record and share events
Download and analyze event reports
Configure Zoho Meeting for your portal
When creating your online event, you can select the Zoho Meeting option from the list of webcast services for a particular event. All sessions and related data such as polls created on Backstage and the Q&A posted by attendees during the session will also reflect on your Zoho Meeting account.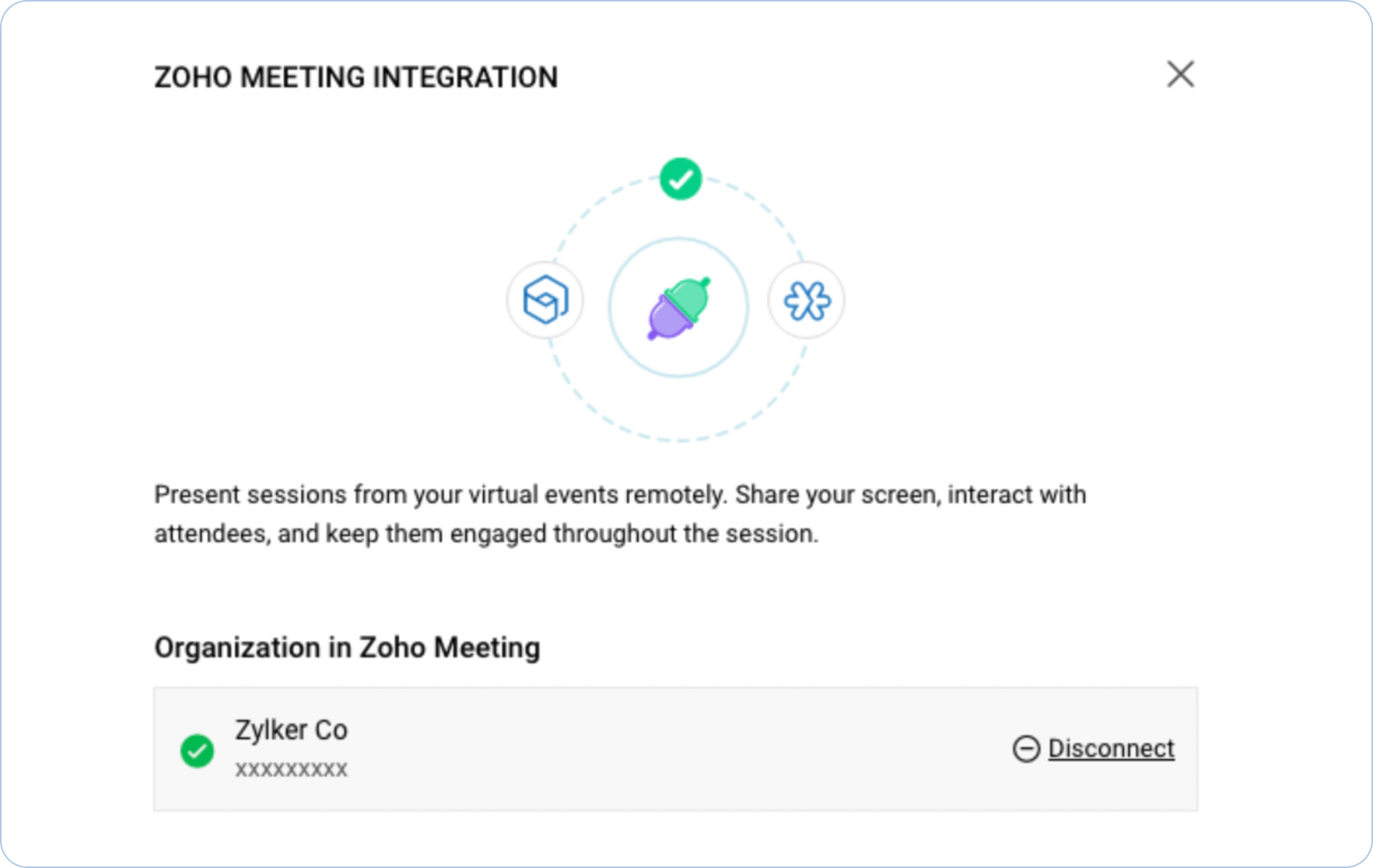 Change the webcasting service for an event
To change the webcasting service, you can go to the event editor and click Change service and select Zoho Meeting. Now, click Change to save the setting.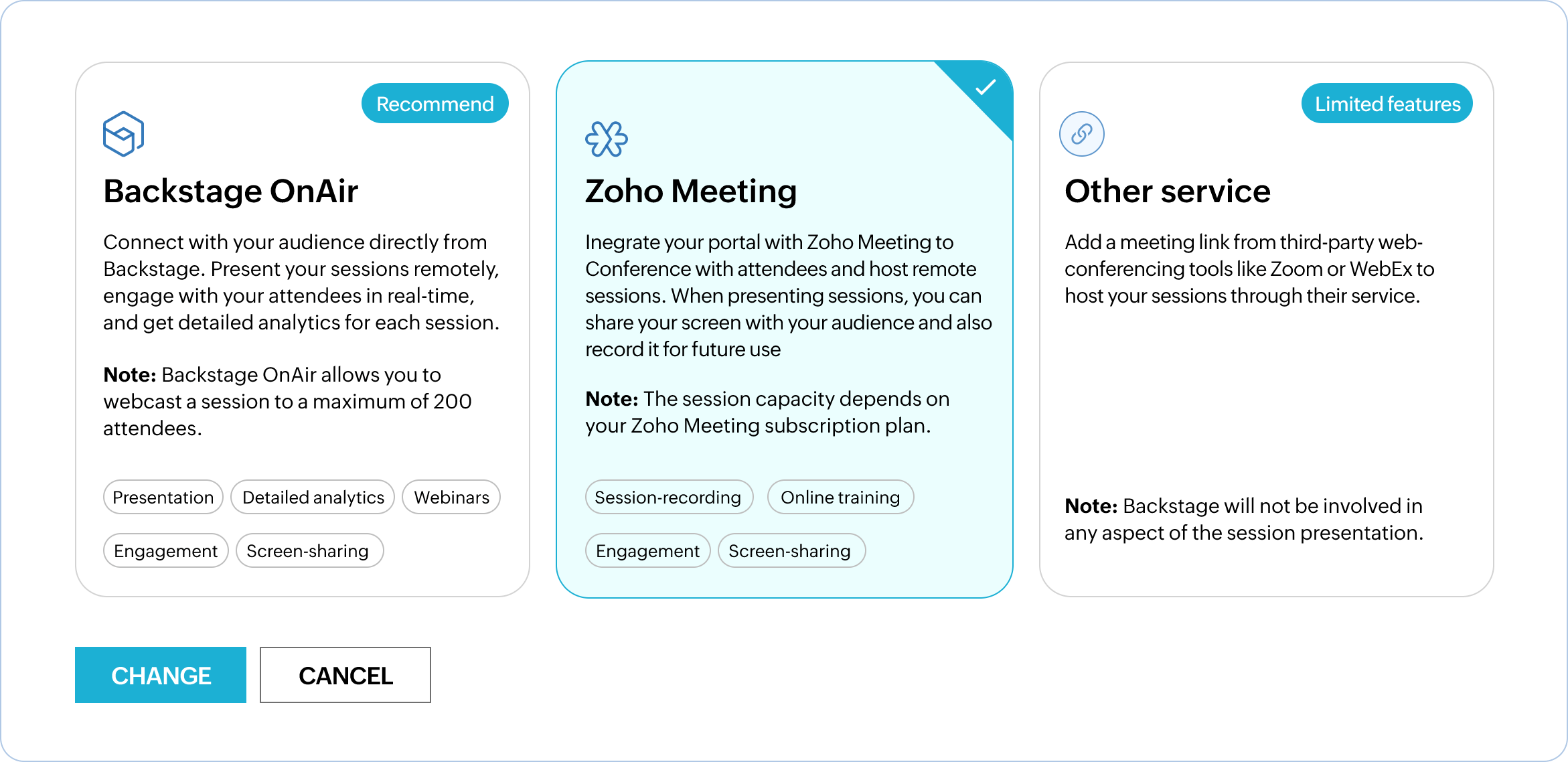 Starting an event
Host remote sessions and video conferences with attendees with the Zoho Meeting webcast service. Go to the event dashboard and select Present sessions. Now go to the session you want to begin, and click Start session.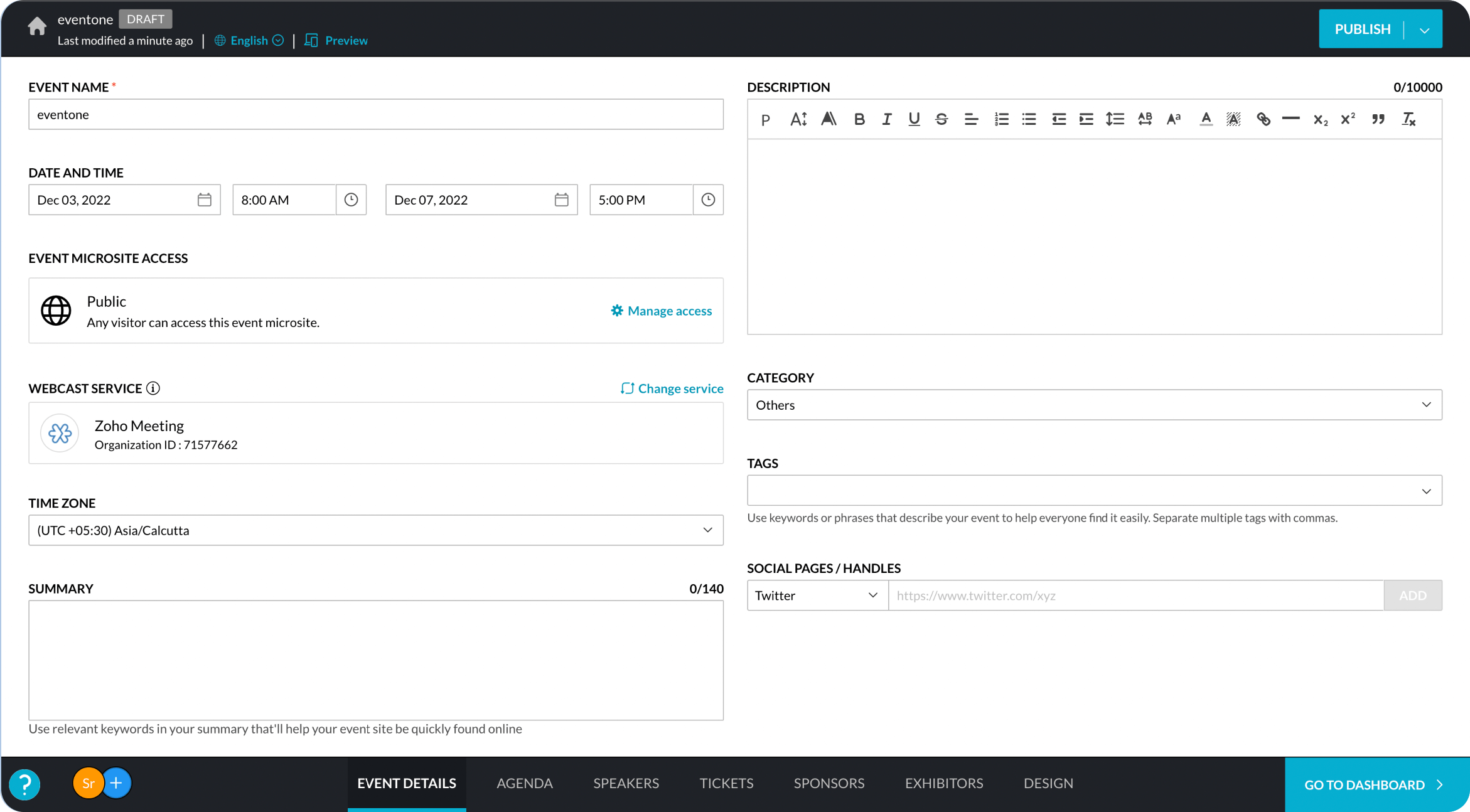 How to join an event
Join virtual meetings anywhere and on any device. From the attendee website, click Agenda and select the Live sessions tab. Now, click Join next to the name of the event you want to attend.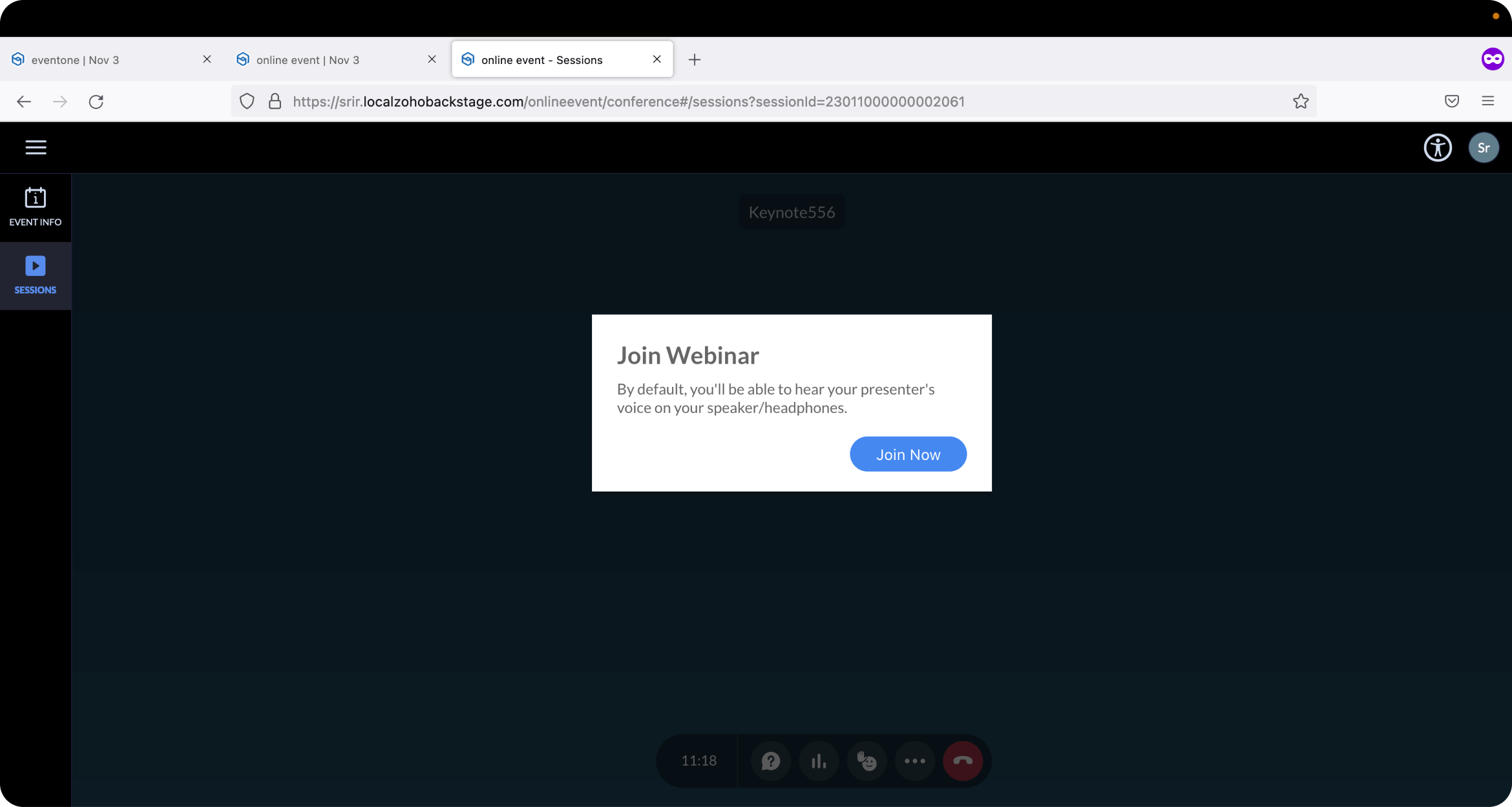 Downloading reports
You can download reports to analyze the performance of your live sessions. Select Completed sessions and click View details next to the name of the session. The organizer will be able to view reports of polls, Q&A, attendees, and feedback.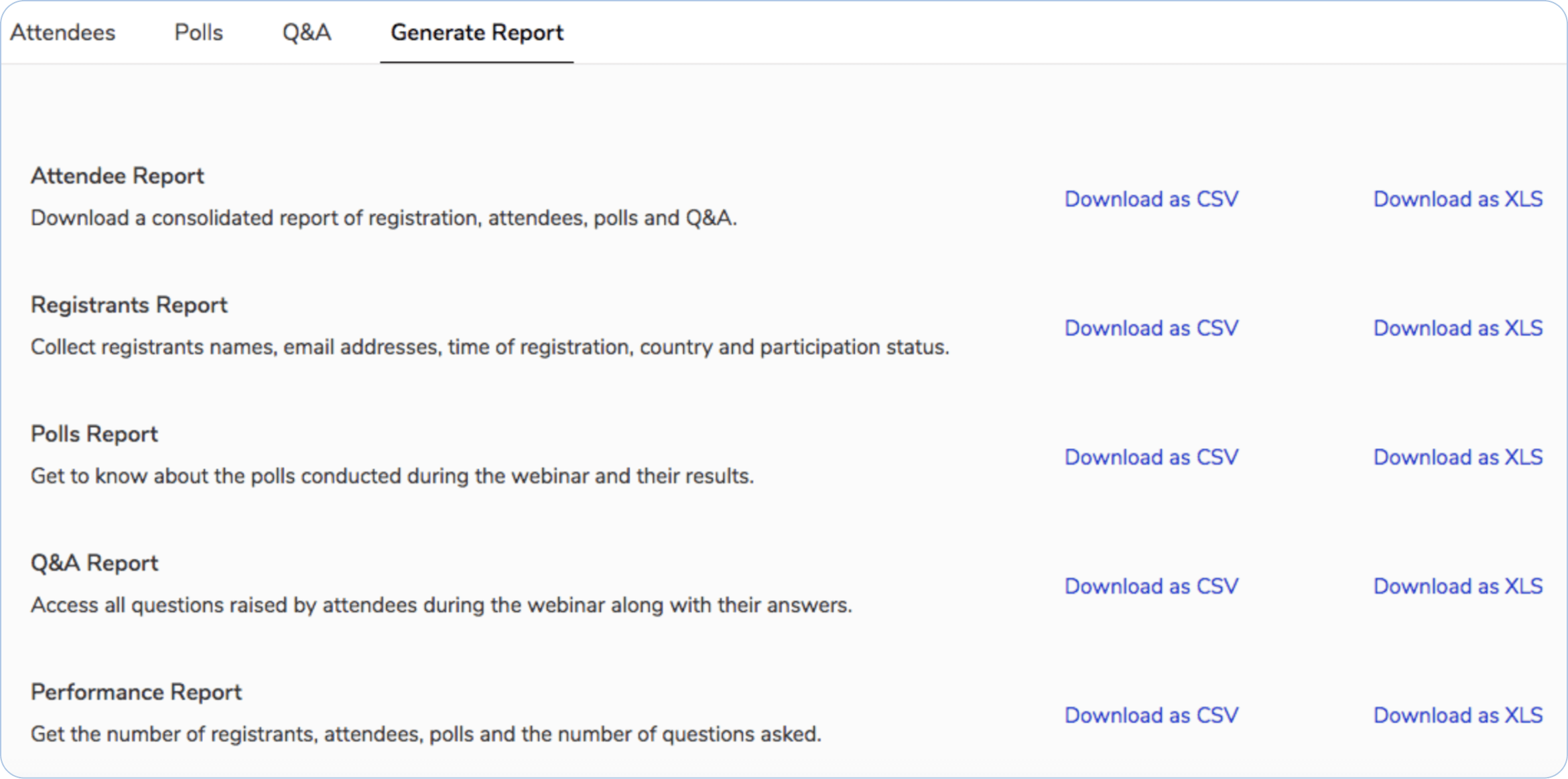 A secure online meeting platform for remote teams.
Signup now