MEETING
100 Participants
Storage for 10 recordingsEach host can store up to 10 session recordings. Purchase the add-on to get extra storage for your organization. Play and share recordings online or download them.
WEBINAR
WEBINAR - 25

25 Attendees

WEBINAR - 50

50 Attendees

WEBINAR - 100

100 Attendees

WEBINAR - 250

250 Attendees
Storage for 25 recordings

Each host can store up to 25 session recordings. Purchase the add-on to get extra storage for your organization. Play and share recordings online or download them.
Features you get
These pro features are included based on the editions you purchase.
Meeting:
RSVP scheduling
Add to calendar
Screen/Application sharing
VoIP
Chat
Webcam sharing
Embed meeting widget
International dial-in numbers
Toll-free add-on
Meeting recording
Email reminders
Calendar integration
Share screen for participants
Lock Meeting
Moderator controls
NewGive Control 
NewSign in and meet from iOS app
Attendee join notification
Webinar:
Registration moderation
Customizing registration form
Embed registration widget
Add co-organizers
Reminder emails to all attendees
Screen/Application sharing
VoIP
Webcam sharing
NewQ&A, Polling, and Raise Hand
NewAllow attendee to talk
International dial-in numbers
Toll-free add-on
In-depth analytics and reports
Webinar recording and cloud storage
NewJoin webinar from iOS and Android
Automated email settings
Organization admin access:
Co-branding with logo and name
Add and manage users to account
Video setting for the Org
Integration with other apps
Manage your editions and add-ons
Apps:
Desktop plug-in
Google Chrome extension
NewFirefox extension
iOS app
Android app
Add-ons:
Recording

Extra storage for 200 session recordings per organization

Toll-free

Toll-free numbers for 25+ countries, and premium toll numbers for five Indian cities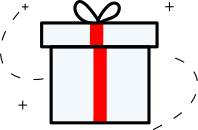 Free Plan
Host meetings and webinars with limited features in FREE Edition.
Upto 3 meeting participants (including presenter)
Upto 10 webinar attendees
VoIP/webcam sharing
Screen/application sharing
Basic settings
Remove participants
Mute/unmute participants​
Share screen for participants
Webinar registration
Customize registration form
Polls, Q&A, and Raise Hand
Webinar Analytics
Allow to talk
Frequently asked questions
How do meetings and webinars differ?

Meetings let you collaborate with known contacts like your clients and teammates located in different regions, through online discussions. Webinars let you broadcast presentations and product demos to engage and educate your prospects and leads. Learn more

Can I get a demo of Zoho Meeting?

Of course. Click here to register for a personalized demo. One of our customer support technicians will get in touch with you shortly.

How can I switch plans?

To upgrade, downgrade, or cancel your plan, log in to Zoho Meeting and click the Manage Subscription link at the top of the page. Follow the steps on the Subscription page to switch to a new plan.

What types of payment do you accept?

We accept payments through Visa, MasterCard, American Express, and PayPal (you must have an account with PayPal to make payments with it). We also accept payments through online banking transfer and check for yearly subscriptions.

What happens when my trial ends?

After your trial expires, you will need to purchase a monthly/yearly subscription to hold all your members and customizations in your org account. Otherwise, your account will be moved to a free plan.

Am I eligible for any discounts?

We offer discounts on annual commitments. Our annual subscription prices on this page reflect this discount. We also have special pricing for non-profit and educational institutions.

Is Zoho Meeting secure?

Yes, it's absolutely secure. We're committed to protecting your privacy and your data while you conduct online meetings. Zoho Meeting offers multiple security features to keep your meetings safe from disruption and also encrypts audio, video, and screen sharing to keep your information safe during session.