Schedule a meeting
Online meetings save a lot of time and are extremely simple to set up. You can meet online with your prospects and leads to give a product demonstration or hold any discussion where people from other locations can easily join. Once the integration is set up, you can create an online meeting from the Events module. When scheduling an event, there will be an "online meeting" option that you can enable to set up a virtual event.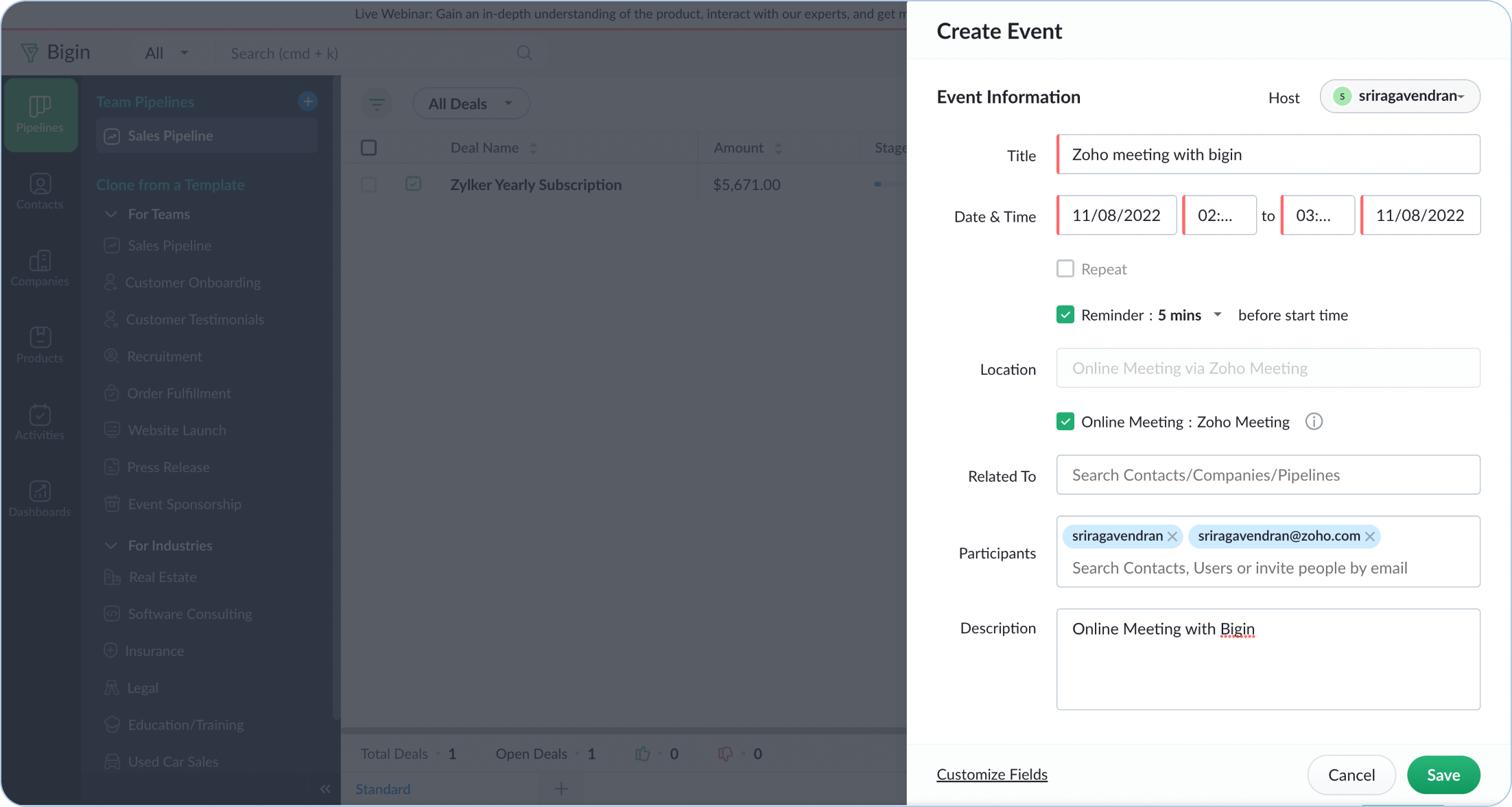 Invite participants to an event
Conduct immersive online meetings with your clients, partners, or customers. To invite participants, go to the Activities module and click the Events tab. Now, select an online event and click +More in the participants' section to select contacts, users, or email addresses. You can also click the Copy invitation link to get the meeting invitation URL and share it via email or social media.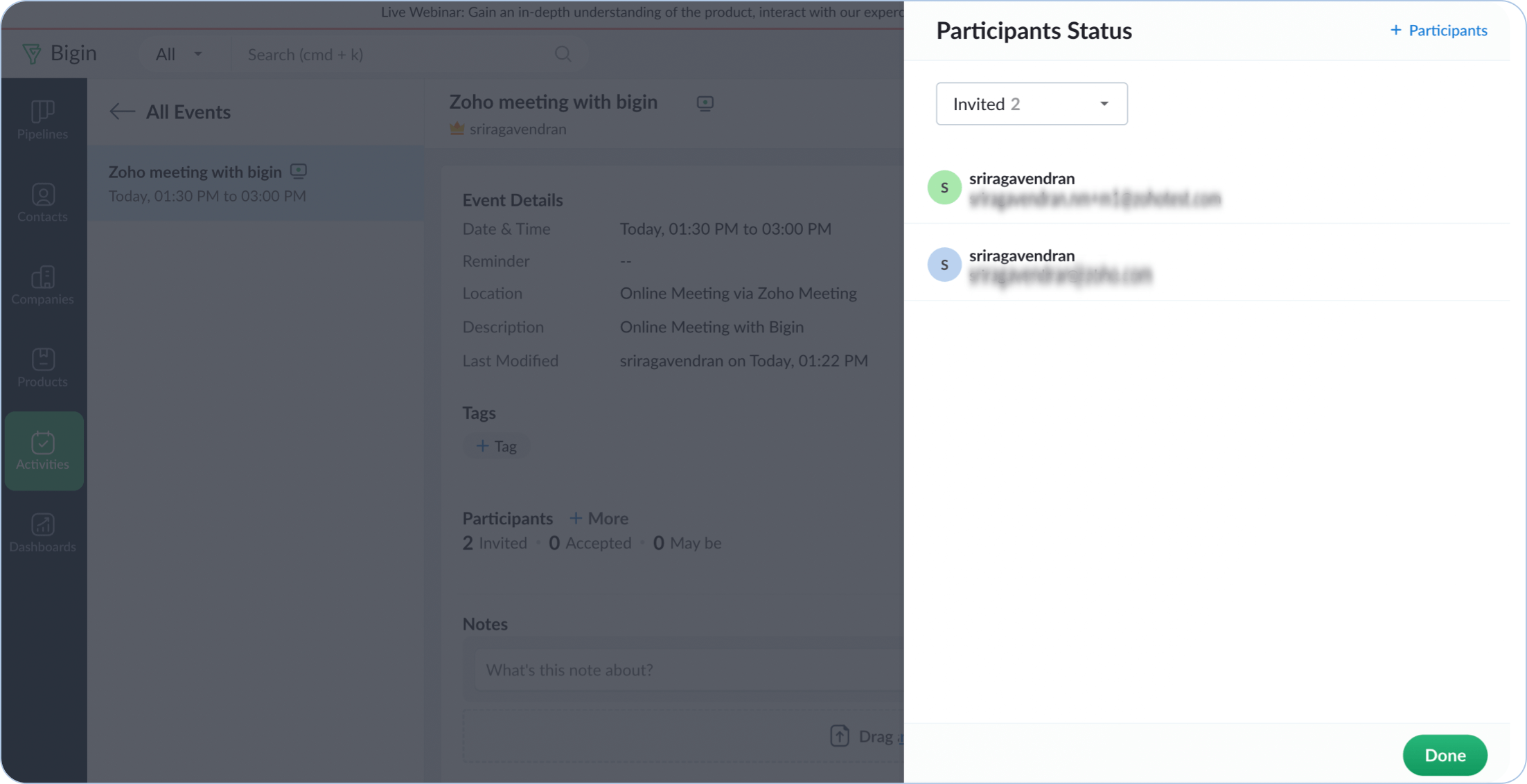 Start a meeting
Start your online meetings right from Bigin. The Start Meeting button will be available on the event details page 15 minutes before the event's start time. Select your audio option, and then you can share either your entire screen or only specific application windows. Select the screen you want to share and click Share.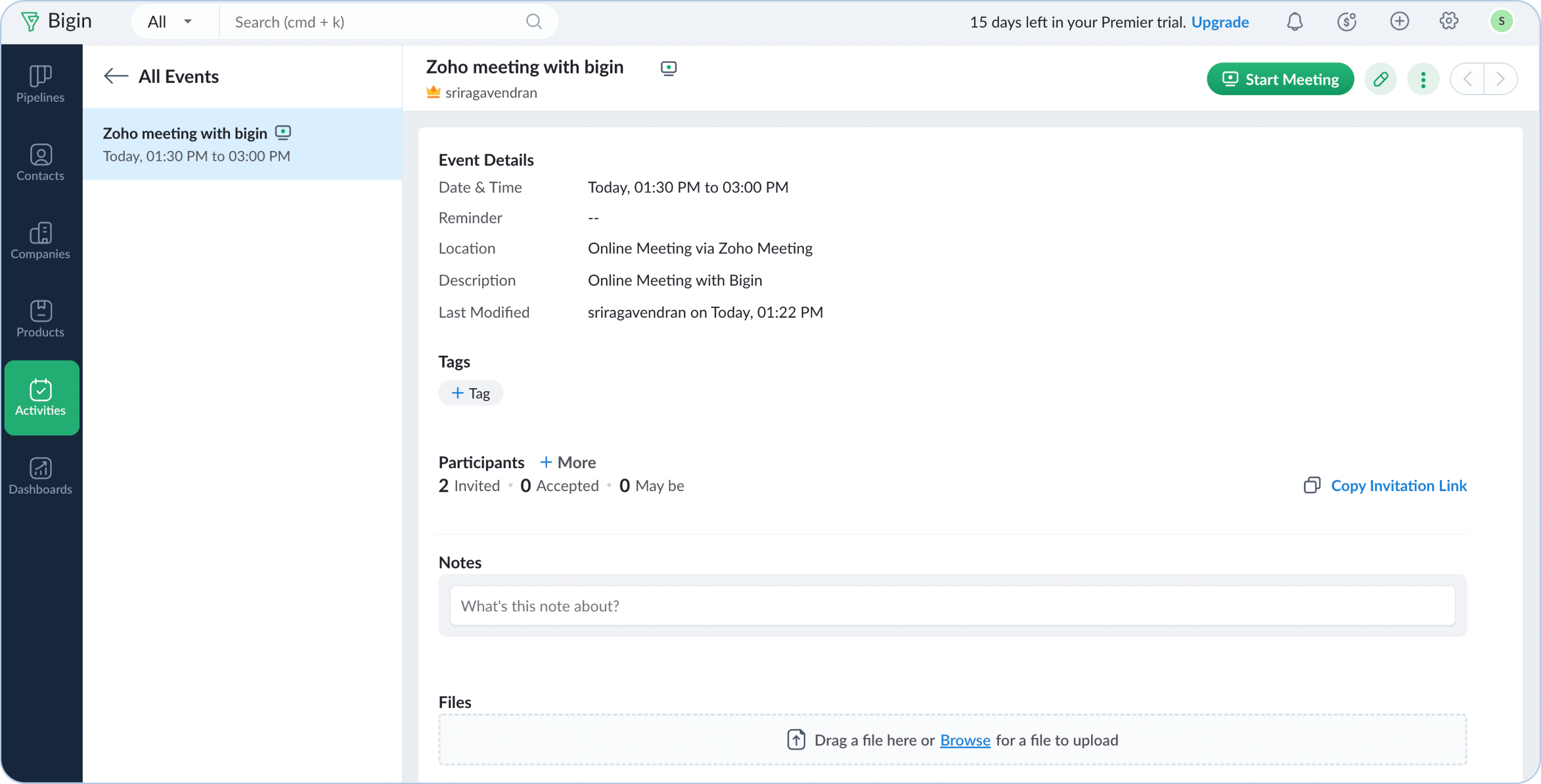 Join a meeting
When creating events, you can add the list of participants to the meeting and choose to include the meeting URL in the invitation email. The participants will be able to join the meeting by clicking on the URL in the email. For joining the meeting, you can choose either of the audio preferencing methods: phone audio or computer audio.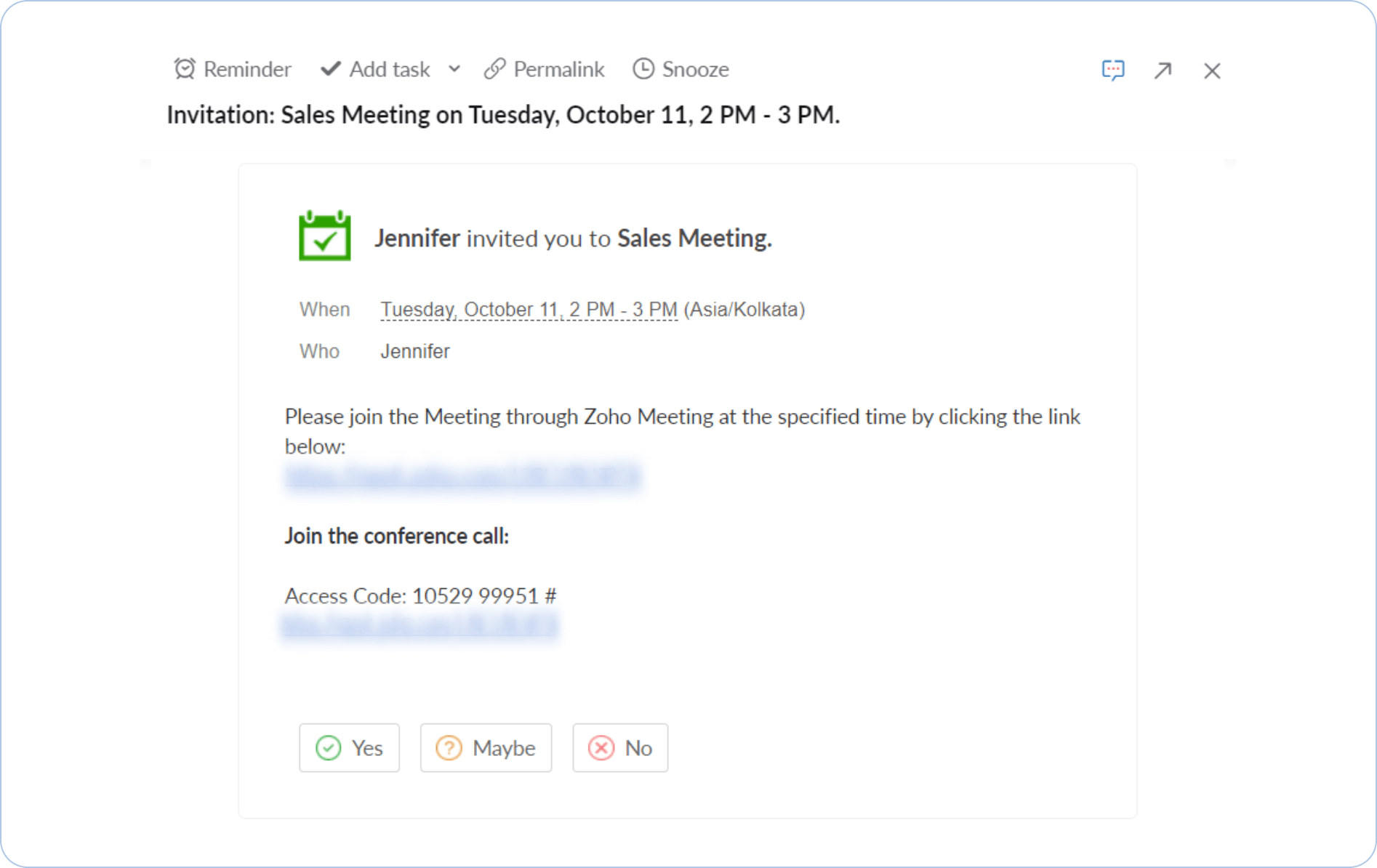 View meeting recording
Zoho Meeting lets you record an online meeting, and it will be available on the Events details page in Bigin once the meeting is completed. You can also view the duration that each participant spent in the meeting. To view the recordings, open an online event and the video recording will be available under the Recording section.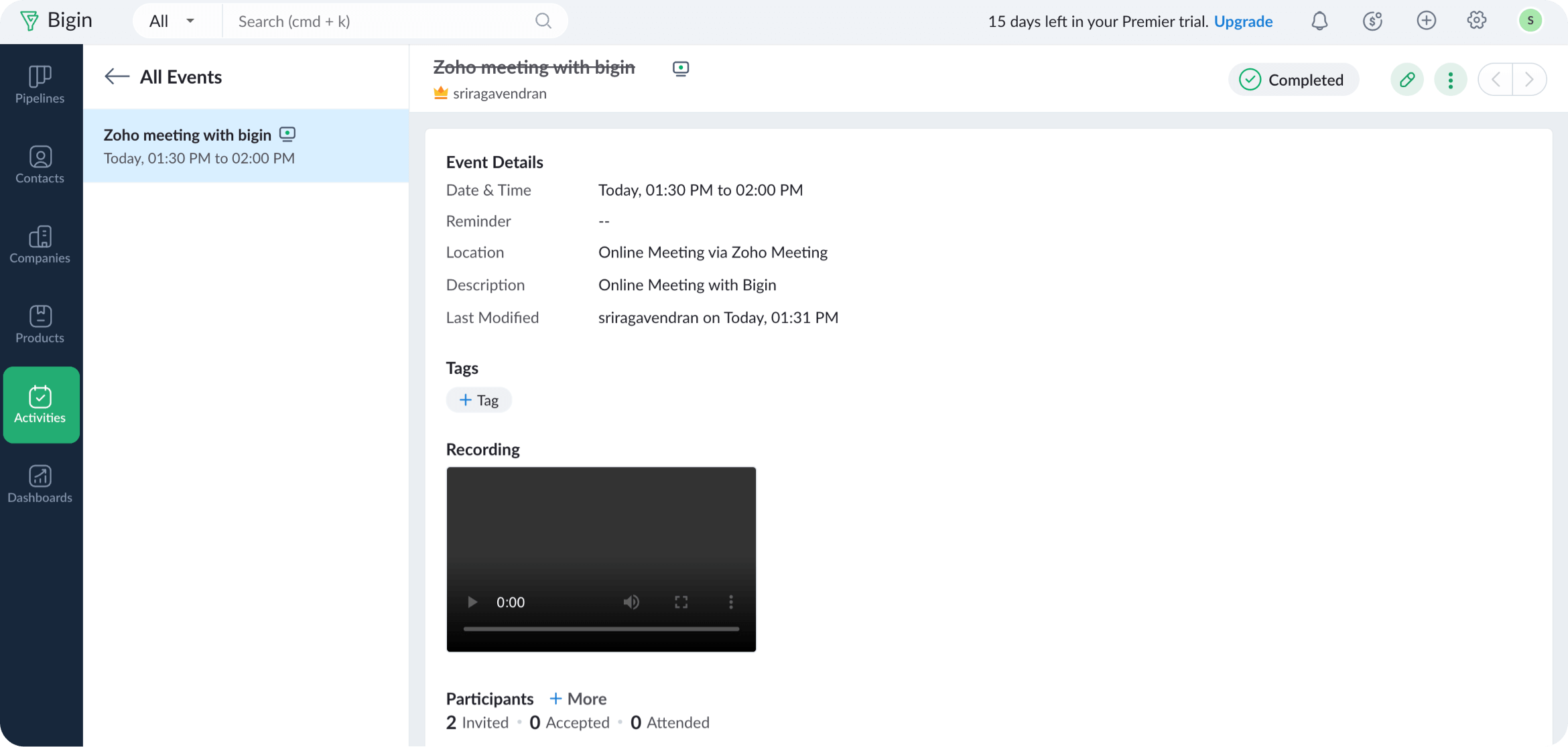 Take your business communication to next level with Zoho Meeting
Signup now