Meet Now: Click and Share Instantly
Meet your customers or colleagues in a single stroke. Share your desktop with a single click and invite participants right from the meeting toolbar. Participants can see your screen as soon as they join the meeting.
Learn More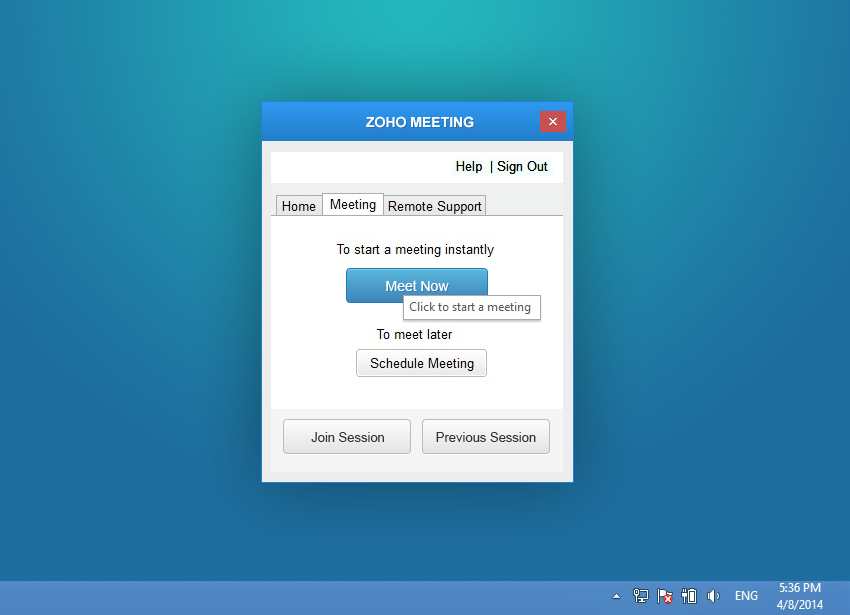 Say 'No' to Lengthy Downloads - 100% Browser-based Joining
Join from your favorite browser; no download or installation required to join the meeting. From mobile device or desktop, from any operating system, all you need to use Zoho Meeting is a web browser with an internet connection.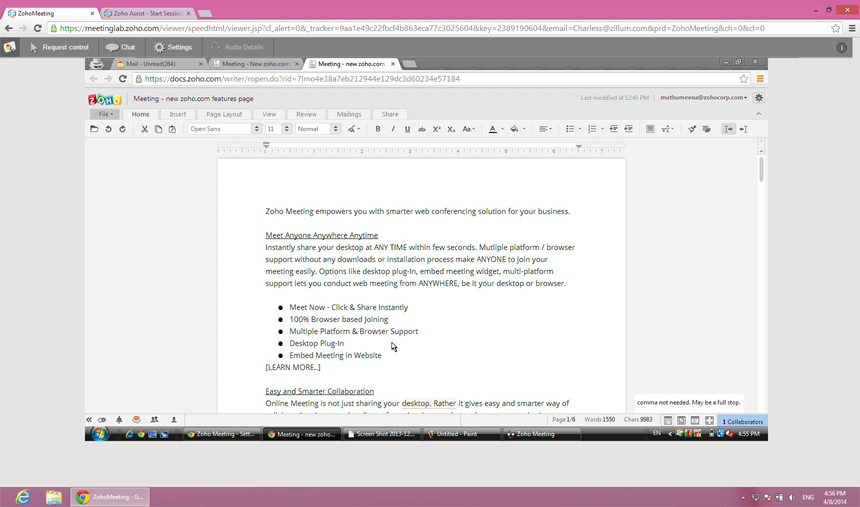 Multiple Platform and Browser Support
Almost all popular OS and browsers are supported by our online meeting service. Connecting across platforms is a breeze. There's no complicated settings to tweak, so anyone can participate easily. Learn More about system requirements in our support documents.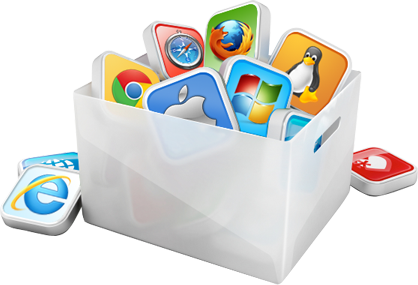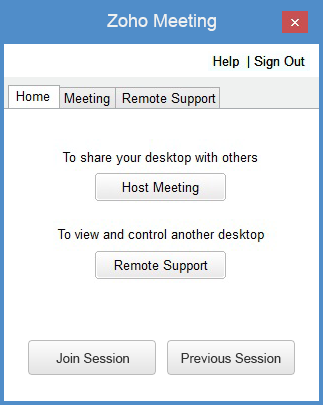 Quick Launch using Desktop Plug-In
Manage your meetings with a handy desktop plugin. With our desktop plugin for Windows OS, accessing your meetings is faster than ever. Start, join, view or resume meetings without even opening up your web browser.
Learn More
Embed and Meet from your Website
Reach a large audience quickly by just pasting a code snippet in your website or blog. Let participants join in from your company's website with an embedded meeting widget.
Learn More