Email customization for meetings
From the time you schedule a meeting to the point where you end the meeting and share the recording, you'll need to send multiple emails.
Add branding
Organization admins can upload their company logo and name in the Organization Settings page. This information will then be shown in the headers of all emails sent from the organization.
Add dial-in numbers
Select countries and add dial-in numbers to your invitation email from the Settings page. Your participants will be able to join your meeting through phone audio using these numbers.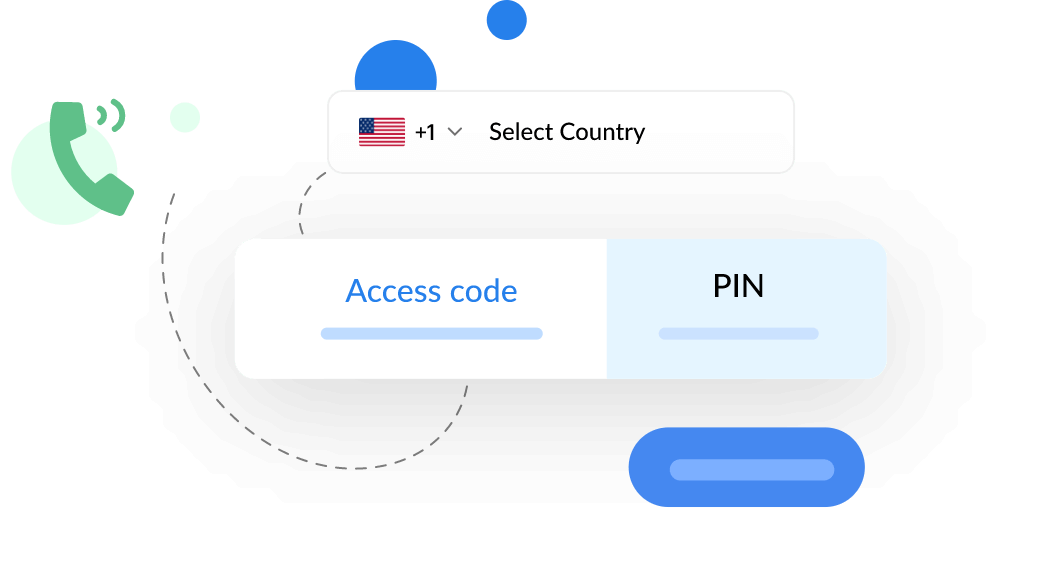 Schedule reminders
Customize the time interval at which reminder emails should be automatically sent to meeting participants. Send a single reminder or multiple ones at different intervals.
Email customization for webinars
Customize your emails for each webinar, including registration confirmations, reminders, and thank you emails.
Advanced customization
Edit the body content of your emails to offer more information about your webinar. Customize content in text or HTML format and add buttons, images, and merge fields into your content.
Schedule emails and add recordings
Set times for sending reminder emails, follow-up emails, and thank you emails. You can also include webinar recordings in follow-up emails.
Set a reply-to address
Provide a reply-to address for your audience so they can write back to you with questions or feedback. You can share a common organization email address or email addresses of specific team members as the reply-to address.
Conduct online meetings and webinars using Zoho Meeting
Try now